This post may contain affiliate links. Read my disclosure policy here.
It's time for Back to School shopping! Our kids go back to school in September, so we are now in the full swing of back to school shopping and we have created this Back to School Shopping Guide to help you get your kids ready for the new year. Some of these items are from our sponsors and affiliates, but all choices and opinions are our own.
UPDATE: Be sure to also check out our new Back To School Shopping Guide with Printable School Supplies List.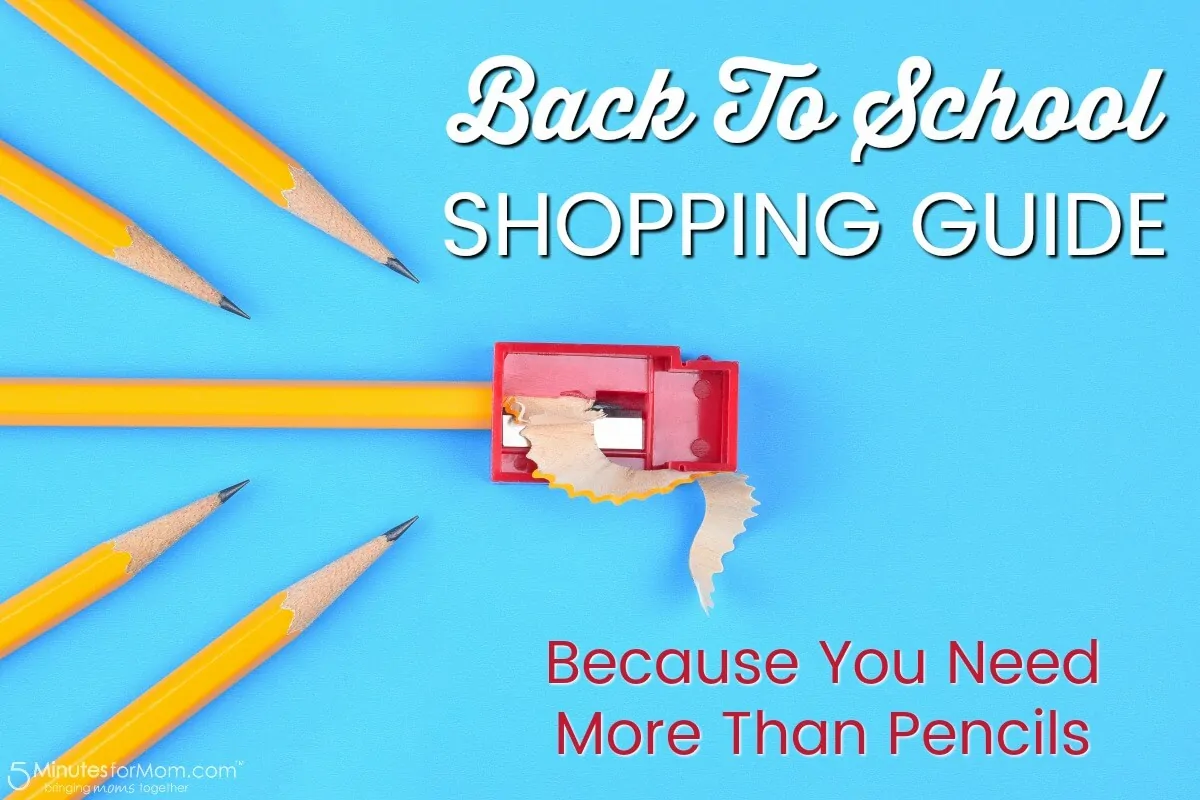 I love Back to School shopping because it is a wonderful time for bonding with your kids and preparing for a new year and all the challenges ahead. Back to School shopping means so much more than buying pens and pencils. We have rounded up some fantastic products for all your back to school shopping needs!
Whether you're shopping for preschool aged children all the way up to the young adult you might be sending off to college, this collection includes something for them all.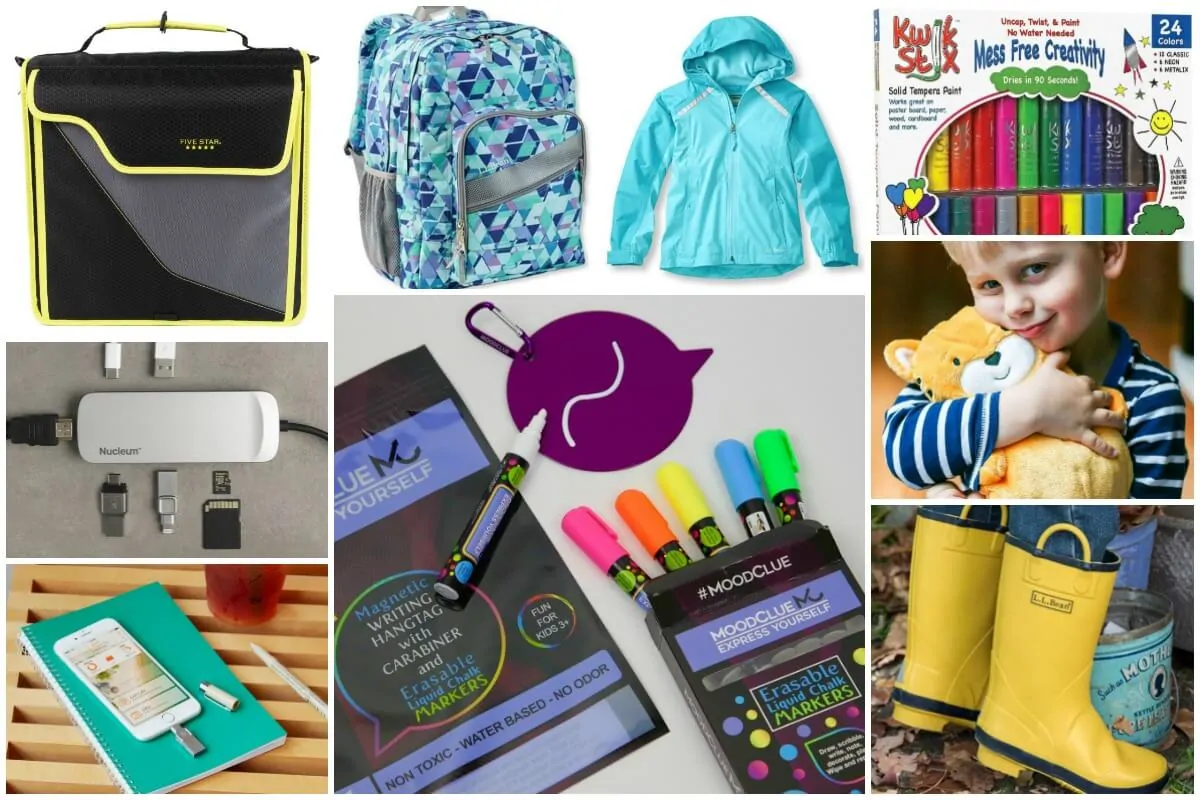 Here is our list of great back to school shopping items:
Sturdy Backpack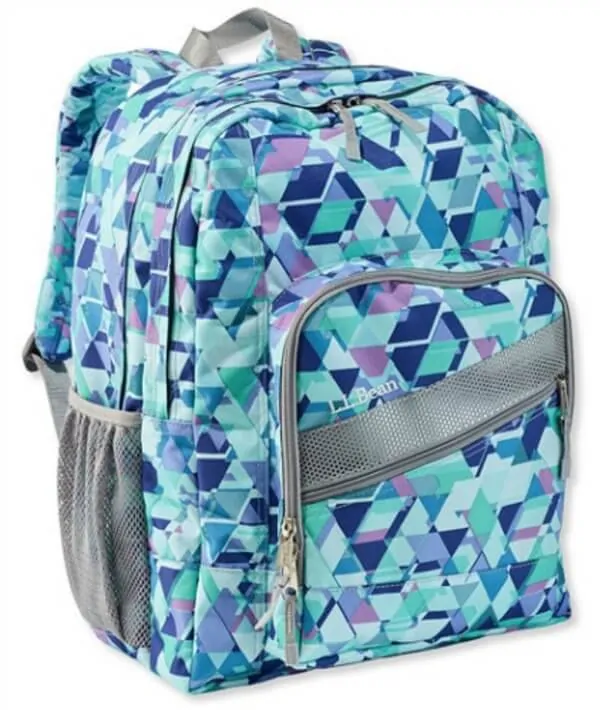 One of the most important back-to-school purchases is a sturdy backpack in a color or design that your child loves.
These backpacks from L.L. Bean are perfect for kids of all ages. They come in a variety of sizes, colors and patterns.
My girls love picking out a new backpack each year and despite the fact that their previous backpacks are still in good condition by the end of the year, I've always weakened and bought them new ones each year.
I make myself feel better about buying new backpacks each year by donating their last ones to charity. I always buy good quality backpacks that last well all year, so I feel good about passing them on to another child at the end of the school year.
Binders To Stay Organized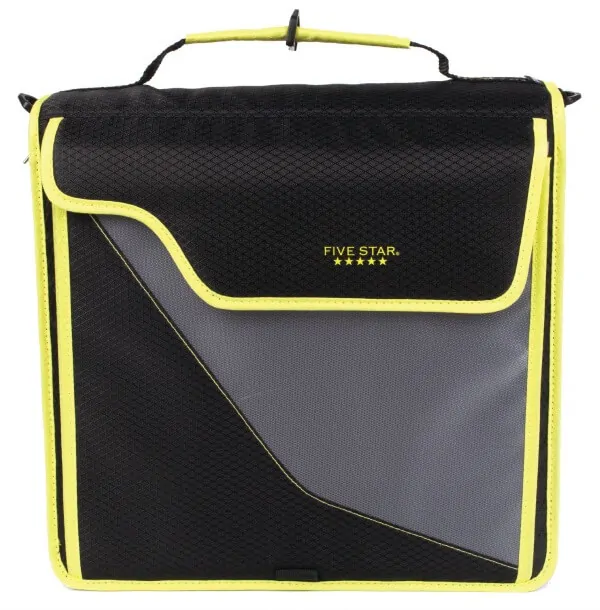 Staying organized as a student is half the battle. You can help your kids get organized with a binder that goes beyond expectations.
Take a look at the Five Star® 3″ Zipper Binder With Removable Padded Pouch.
The removable pouch is softly lined and padded to protect devices up to 11″ in size. It has an exterior 5-tab expanding file to help organize papers. And the patent-pending removable strap converts to carry it on your back or messenger style. There is a zipper pocket for secure small item storage, and an extra pocket on the back for even more paper storage.
You can find these binders at Target, Staples, and Meijer.
Also, be sure to stock up on Five Star® college-ruled interactive notebooks and college-ruled reinforced filler paper.
MoodClue Hang-Tags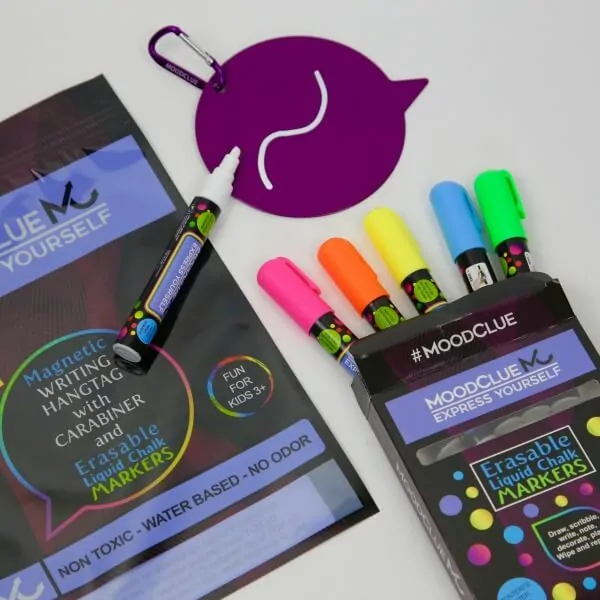 MoodClue, founded by a mother-daughter team, is on a mission to promote positivity and creativity. MoodClue's rewritable hangtag and liquid chalk markers are a fun way for kids to express their personality in a positive way at school.
MoodClue's hangtags are non-shatterable, weather-proof, magnetic, and come in six bright colors to match backpacks, team colors, or whatever mood you're in that day. Each hangtag also comes with a matching carabiner (hook) and a set of 6 neon liquid chalk markers. DRAW. CLEAN. REPEAT.
The hangtags are perfect to use as bag charms. They are shaped as speech bubbles to remind users that their words/drawings/voices are "quotable" and important.
The liquid chalk dries and stays until you clean it off. It's easy to clean off with a wet or dry cloth. The liquid chalk is non-toxic, odorless, and stain-free.
Rain Boots That Won't Leak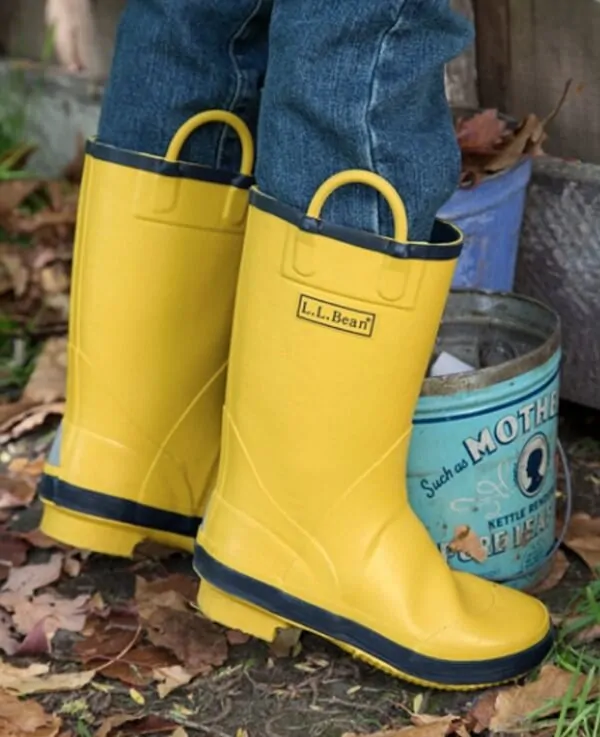 I learned my lesson about buying poor quality rain boots for my kids. One year I had to replace my daughter's rain boots three times because she kept coming home with wet socks from leaks in her boots. The third purchase I finally bought a better quality boot.
While you want to make sure the boots won't leak, you also want to keep your kids happy with cute boots they'll want to wear. Try one of these rain boots from L.L. Bean.
Your kids can splash and jump in puddles on the way to school and still get there with dry toes.
Waterproof Rain Jacket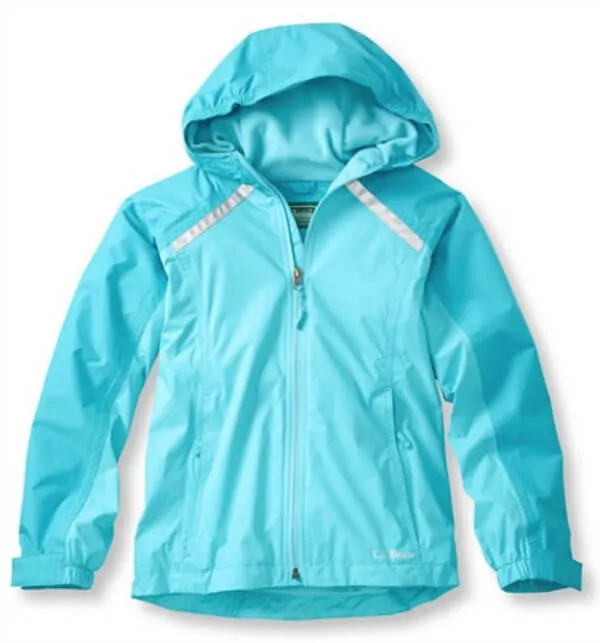 Do your kids walk to school? They definitely need a waterproof rain jacket!
L.L. Bean makes waterproof and wind resistant, fleece-lined rain jackets that are breathable fabric, with a cozy lining.
These rain jackets come in sizes for kids of all ages and a variety of colors that boys and girls will love.
Stuffie That Transforms Into A Hoodie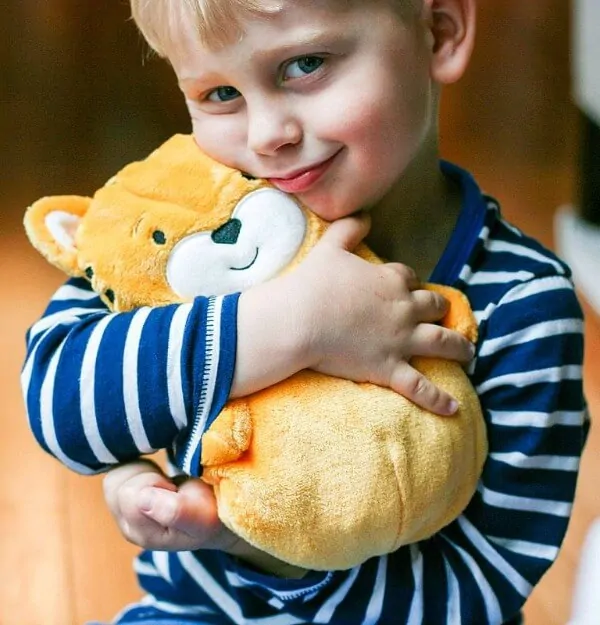 If you're sending your little one off to preschool this year or having them tag along for errands and school pickups, you'll want to give them a Cubcoat.
Cubcoats are children's stuffed animals that seamlessly transform into soft hoodies with the pull of a zipper.
They are a take everywhere 2-in-1 product that kids and parents equally adore.
Check out our blog post to see why Kristen finds Cubcoats help on errands.
Mess-Free Craft Supplies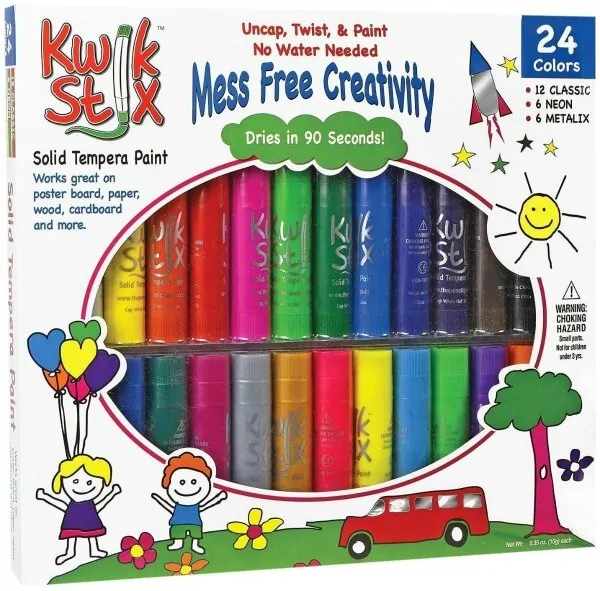 Back to school supplies for little ones can be lots of fun… and if they are mess-free, that's even better, right?
Kwik Stix Tempera Paint Sticks alleviate any mess created by painting while keeping all the fun.
No cups, smocks, brushes or water are needed. You simply uncap, twist and paint. Kwik Stix have a fast drying formula that allow them to dry in 90 seconds. Once dry, Kwik Stix assure a paint-like finish.
They work great on poster paper, cardboard, wood and even canvas. These painting tools come in an assortment of vibrant colors allowing a child's creativity to flow.
You can find Kwik Stix in Walgreens stores or online at at Michaels or Amazon.
Kids Smartwatch with GPS Locator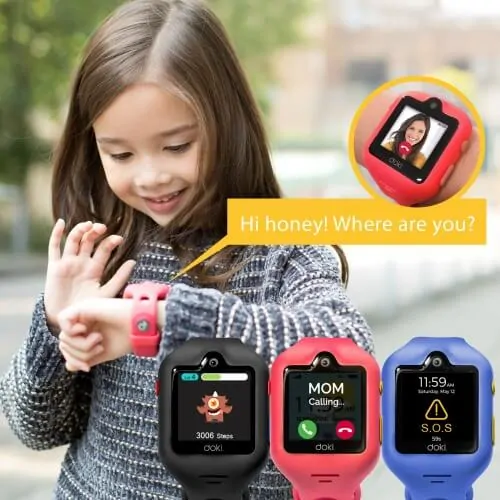 If you want to keep track of your young kids and be able to call them without giving them a phone, check out the dokiWatch.
This is the most advanced smartwatch for kids 6-12 years old.
It requires a 3G Nano SIM card with voice and data plan and you must use AT&T.
You and your kids will love that it has two way-video calling!
Hurry to get a 20% discount… sale ends Sept 3.
Personalized Stickers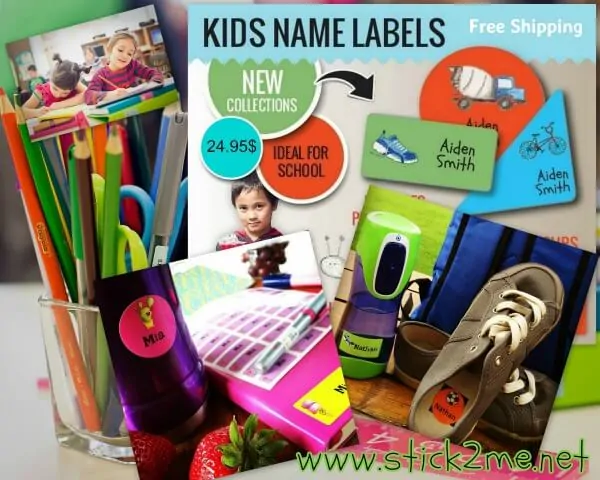 Once you've spent your hard earned money on school supplies, make sure your child doesn't lose them!
Using Stick 2 Me, you can create beautiful customized labels in three easy steps. A very useful solution for any busy parent and a great gift idea for family and friends.
Annie Nadeau, owner of Stick 2 Me and mother of two, personally illustrated the colourful, lively collections. She draws images inspired by her children's universe. She used state-of-the-art technology with superior quality inks to reproduce her drawings with precision.
Go back to school with Carole P. Roman!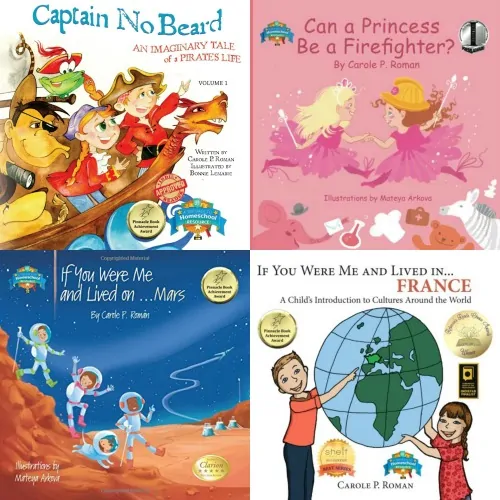 Whether your kids are just entering school for the first time or finding new ground in middle school, Carole P. Roman has a book for everyone. With the help of Roman's books, transitioning into a new school year can become less overwhelming and more fun and exciting!
Check out all of Carole P. Roman's collections:
Pre-K: Nursery series
Ages 6-10: If You Were Me and Lived in… Cultural series
Age 8-15: If You Were Me and Lived in… Historical series
Ages 8 and Up!: An Oh Susannah Story series
Teach My Kindergartener Kit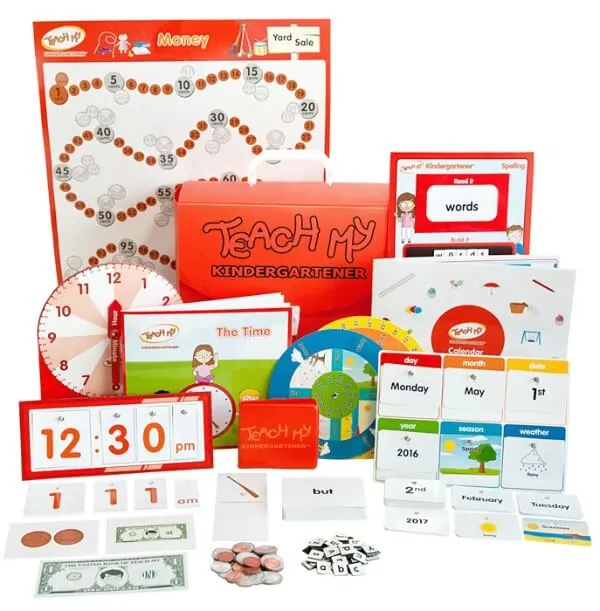 Back to school season is the perfect time to get your preschoolers new at-home learning supplies.
Teach My Kindergartener is an all-in-one learning kit designed for ages 4+.
The kit contains unique and coordinated tools to teach spelling, money, telling time and the year.
Your kindergartener can master 100 spelling words, counting money, analog and digital time as well as days of the week, months of the year, dates, years, weather and seasons. Each set in the kit is fully coordinated to encourage matching and repetition. Teach My Kindergartener is designed to be screen-free, one-on-one learning time.
The kit aims to promote school readiness and a head start for kindergarten, in just 20 minutes a day.
AllergyCare Mattress Cover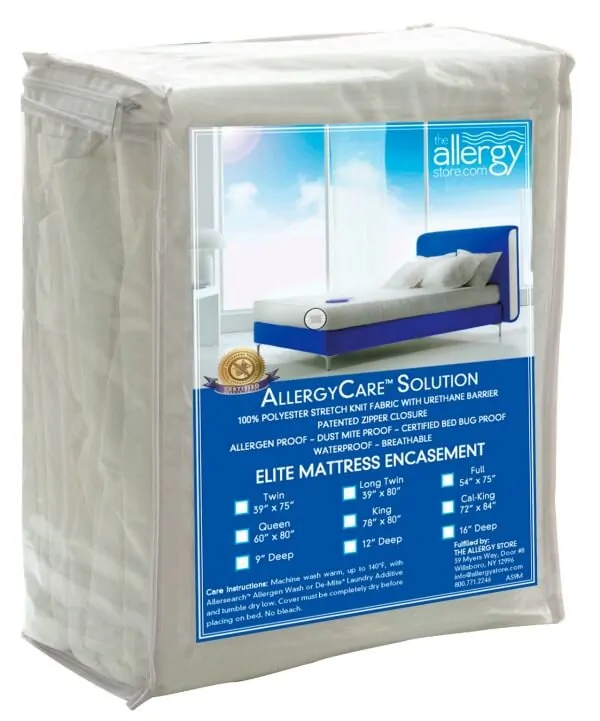 If you're sending your teenager off to college, you'll definitely want to give them an AllergyCare Bed Bug Mattress Cover.
I don't even want to think about how dirty college dorm mattresses must be. Protect your student from all the yucky stuff… bed bugs, dust mites, and moisture… all while allowing consistent airflow with no heat build up!
When sending your loved ones off to the dorms you can't take the risk of buying just any mattress cover; you need bed bug, waterproof, allergen, and dust mite protection.
The inside of the zipper is protected by an internal flap that completely covers the back of the zipper.
Designed to stop spills, bed bugs, as well as allergens from dust mites, it covers all 6 sides of the mattress and has a self-locking zipper with internal protective zipper flap.
Extra Storage Space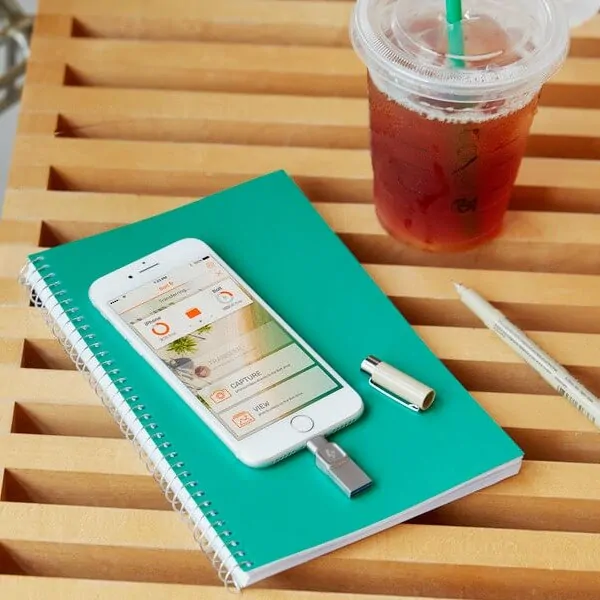 These days we all need more storage space on our phones. I'm always running out of storage on my iPhone and the old iPhone I gave my 13 year old has almost no storage space.
Whether it's for you to take more Back to School photos… or for your kids to back up their own photos on their iPhones or iPads, you'll all love the DataTraveler Bolt Duo. It is a small and easy to carry storage drive with large capacity to extend storage space to your iPhone® or iPad®.
You can think of it like a flash drive for your iPhone. Simply plug it in, download the Bolt app, and then back up your camera roll to the expanded memory.
It's perfect for students when they are taking pictures or videos for school projects or for fun!
USB Hub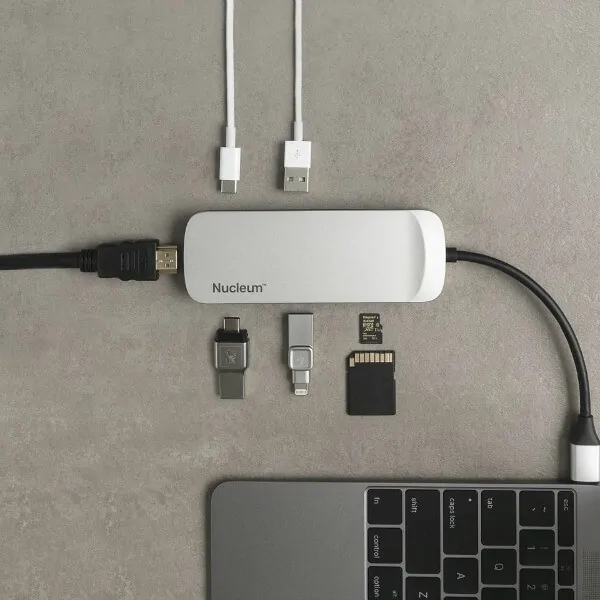 Back to school shopping for teens can include a lot of technology. And one great gadget to get them is a Nucleum: 7-in-1 USB Hub.
Students these days use laptops all the time, and often there aren't enough USB slots for everything you need to plug in.
With a Nucleum USB Hub, students can use a mouse, monitor, and accessories plugged in to their notebook at the same time. With a single USB-C hub, students can connect up to 7 devices at once and keep their creativity flowing.
You might want to connect to a larger monitor or need to offload footage. With the Nucleum you can also power up your MacBook while also running your external hard drive and charging an iPhone.
Lifeproof Phone Case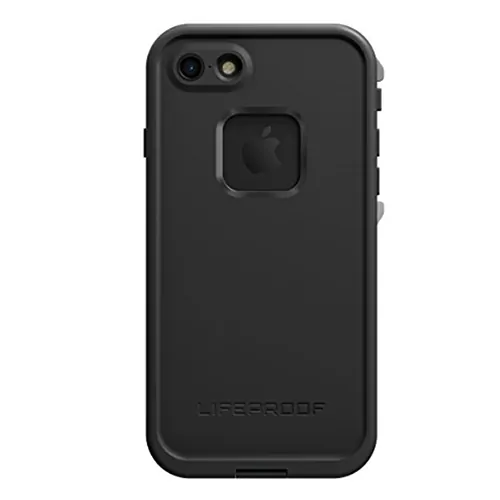 Does your child have a mobile phone?
It's crazy how expensive smart phones are… and the fact is that even the most responsible of kids can have accidents.
Parents and kids can rest easy knowing their phones will be protected from drops with this Lifeproof Case.
Available to fit almost any phone, these life proof cases protect against water, snow, ice, dirt, and dust particles. You still have access enabling you to charge and sync the device.
Meal-Kit Delivery Service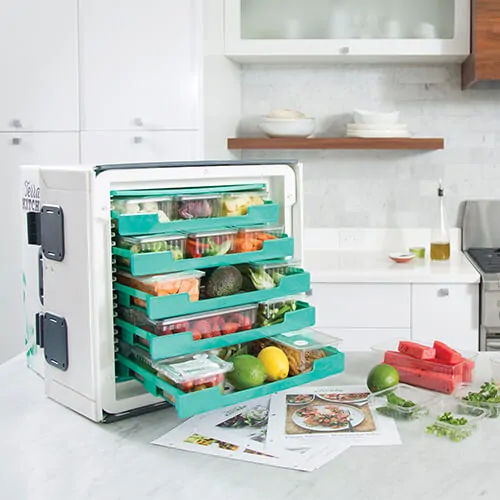 Back to school means back to busy schedules.
Terra's Kitchen is a meal-kit delivery service based in the US focused on healthy, whole, unprocessed foods.
Their meal-kits come with everything you need to create your meals including pre-chopped vegetables, perfectly portioned proteins and pre-measured spices.
Get $35 off our first order using your exclusive promo code: SCHOOL2018
Have Fun Shopping
The back to school shopping season is fun for some families but stressful for others. And back to school shopping means much more than school supplies… and in fact, we have a way to make that part super quick so you can focus on the more fun parts of your back-to-school shopping.
We hope our unique finds in this shopping guide help you get your kids ready for a great school year.
Be sure to also download our free printable school supplies list for Kindergarten through College.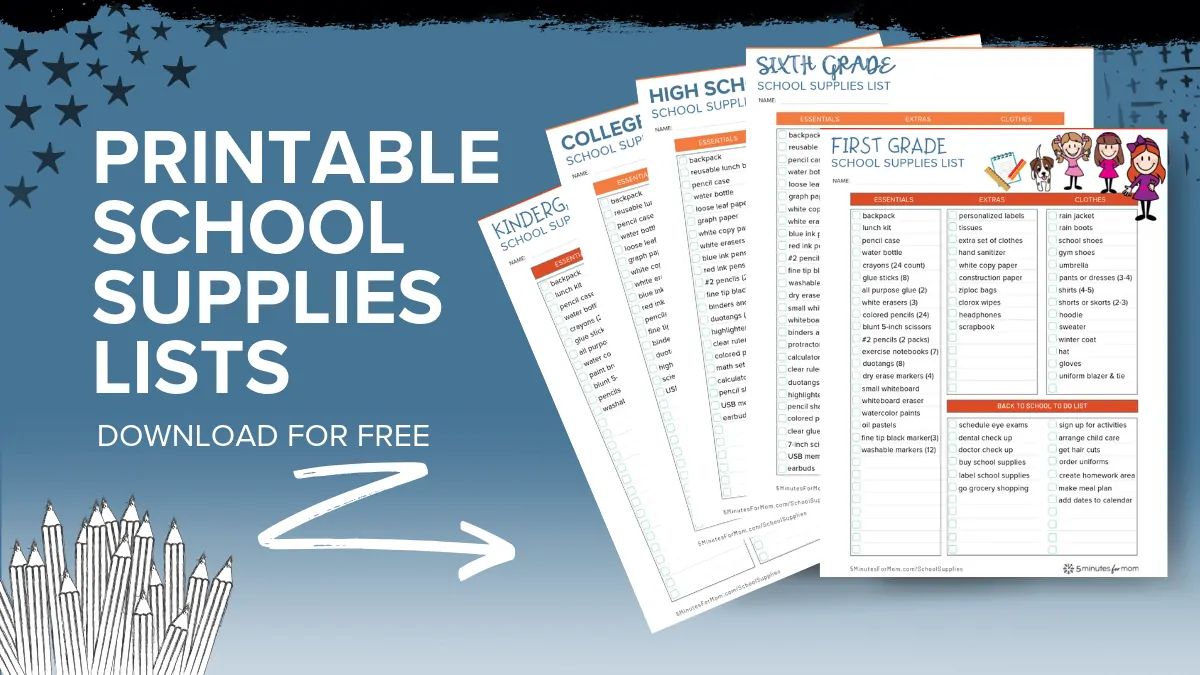 Pin it for Later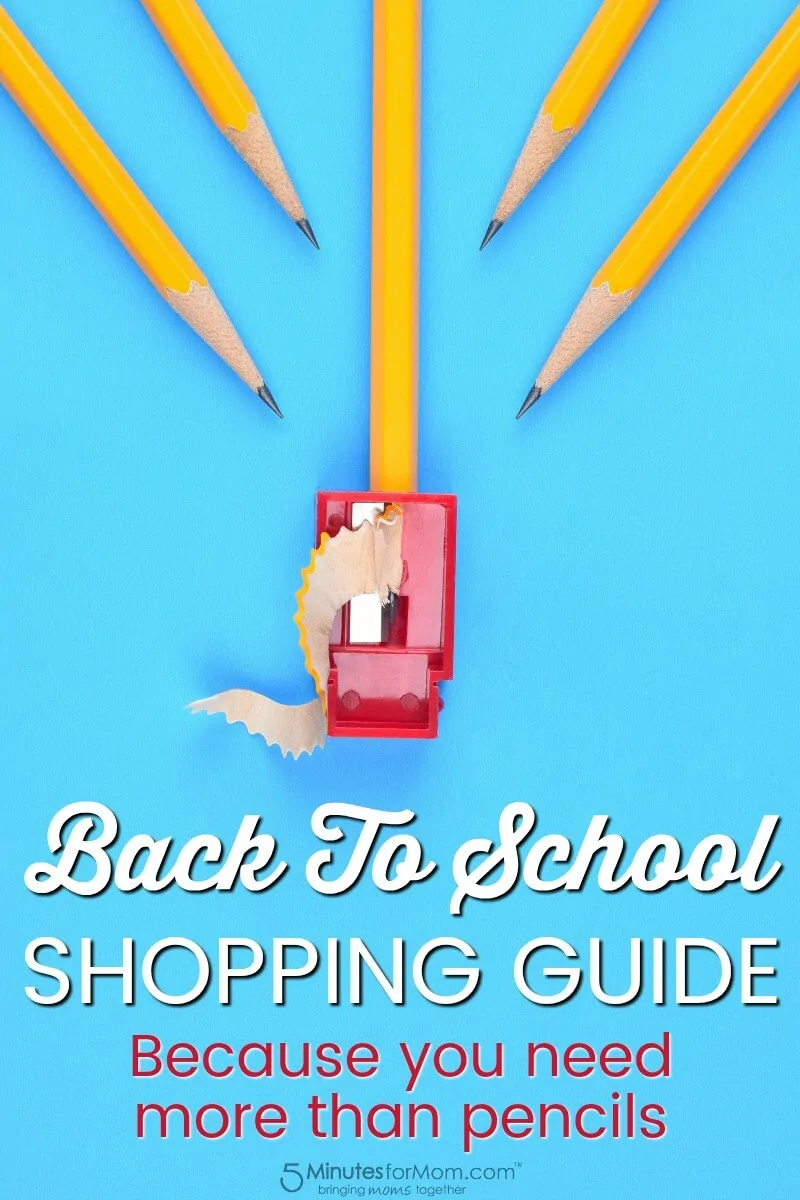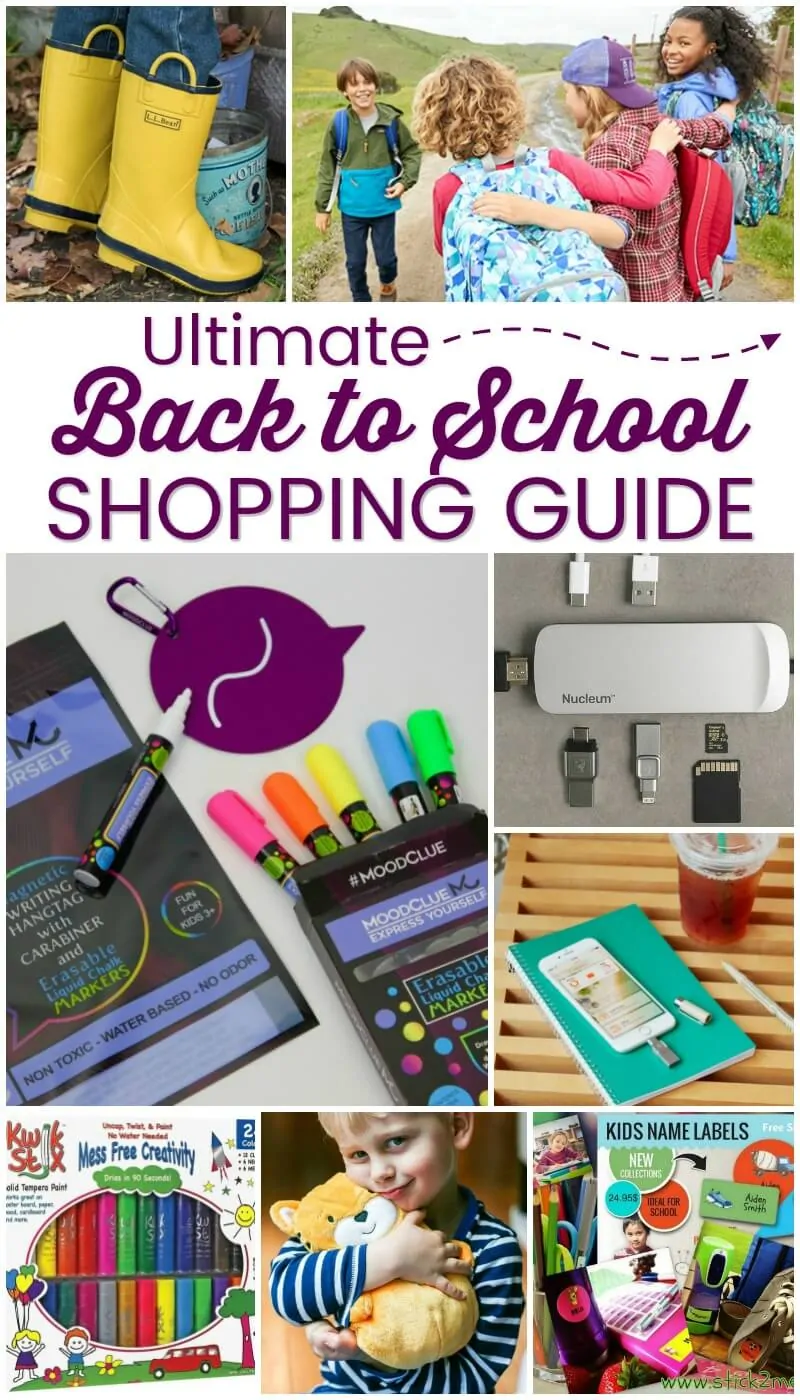 Disclaimer: Some of these items are from our sponsors and affiliates, but all opinions are our own.
Written by Susan Carraretto, co-founder of 5 Minutes for Mom
Talk with me: @5minutesformom and Facebook.com/5minutesformom
Pin with me at pinterest.com/5minutesformom