This post may contain affiliate links. Read my disclosure policy here.
Everyone loves to receive a special delivery of a gift basket on their doorstep. Gift baskets are such a wonderful way to welcome a new baby, to celebrate a birthday, to cheer up a friend if they aren't feeling well… or just to show you're thinking about a friend. I'm going to be sharing tips today for choosing the perfect gift basket. Thank you to Wine Country Gift Baskets for sponsoring this post. All opinions are my own.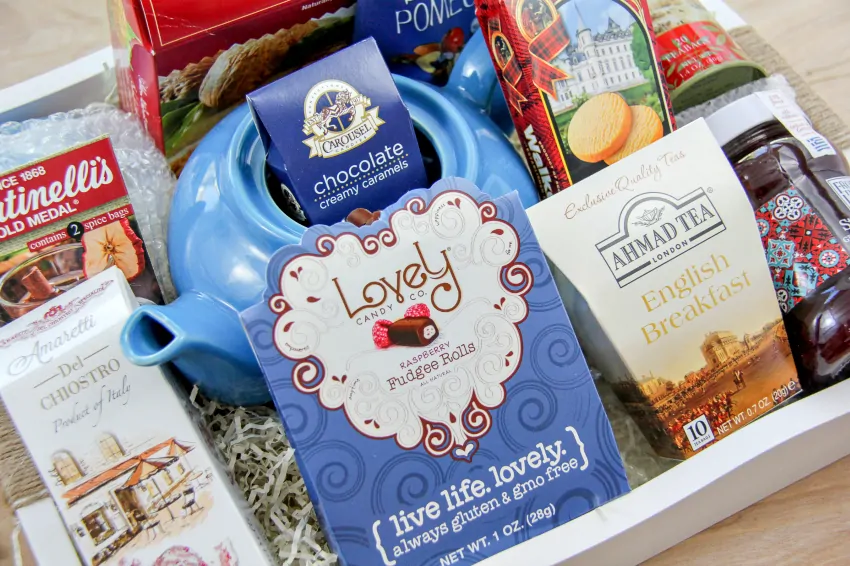 Shopping for gift baskets can be overwhelming, but if you go into the process with the following tips in mind, you'll have the perfect basket in your shopping cart (and on it's way for delivery) in no time at all.
They key to giving a gift basket is selecting just the right match for the recipient. Today we are digging into all the gift basket options from Wine Country Gift Baskets. Despite their name, they are not just baskets of wine… although, I would never turn down a basket of wine if anybody wants to send me one. Wine Country Gift Baskets have baskets for any (and every) occasion.
The occasion.
What occasion are you sending a gift basket for? Is it an anniversary, birthday, house-warming, new baby, get-well, sympathy, holiday, or just because? Once you have your theme, your options are narrowed down considerably making the selection process that much less daunting.
The recipient.
When sending gourmet gift baskets always keep in mind the recipient. Do they have food allergies or dietary restrictions, do they prefer tea or coffee, are they team candy or chocolate, or do they prefer red wine over white?
It's very easy to go with a traditional basket of fruit, chocolate, or wine, but try to think outside the box. For example, this Soup's On Gift Basket might be just the thing for a house-warming, a get-well gift, or even for new parents who haven't had time to food shop, let alone think about what they are going to make for dinner while they care for a newborn.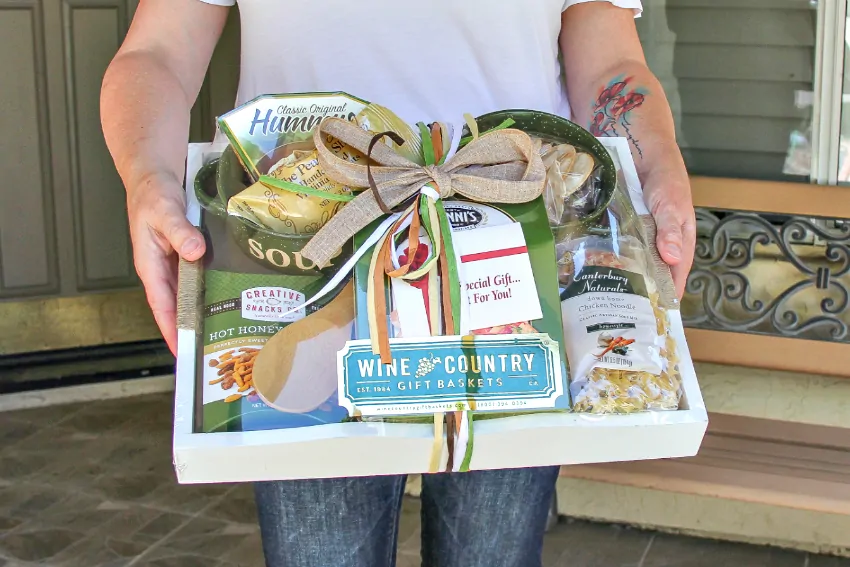 The soup in this basket is delicious, and the hummus, crackers, and nuts are perfect for snacking on while you wait for the soup.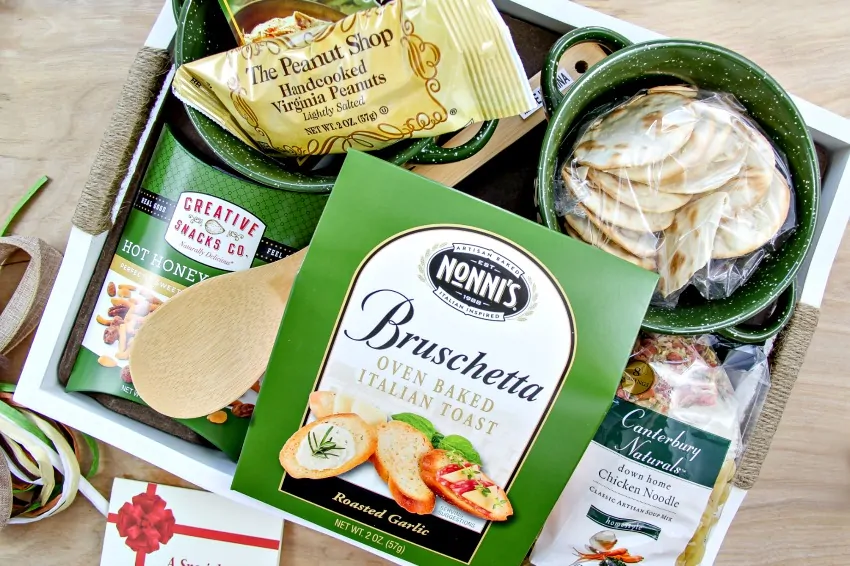 And the tray makes this gift that much more special for serving up a delicious meal, that's perfect for two. Let's not forget the memories that will be remembered long after opening this gift basket. Each time those soup bowls are used, there will be a memory attached to them.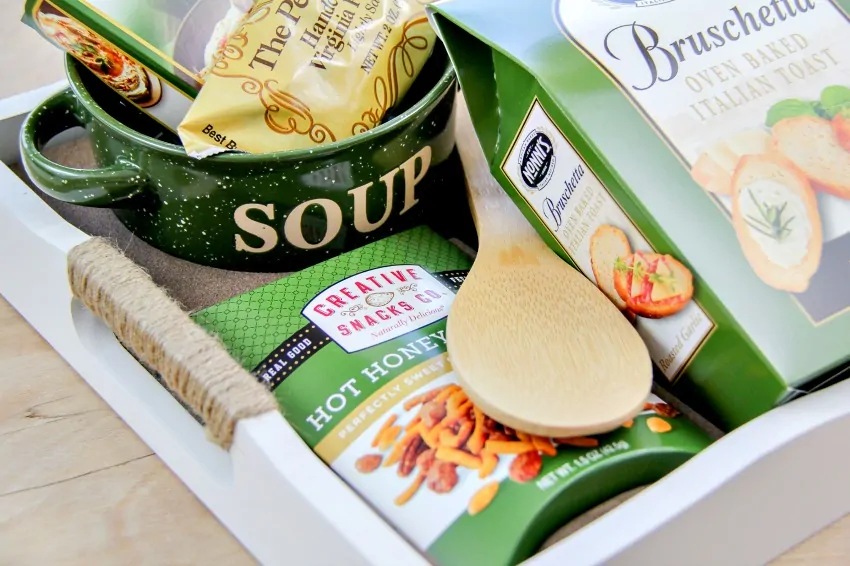 Another favorite basket of mine is the Tea Time Gift Basket.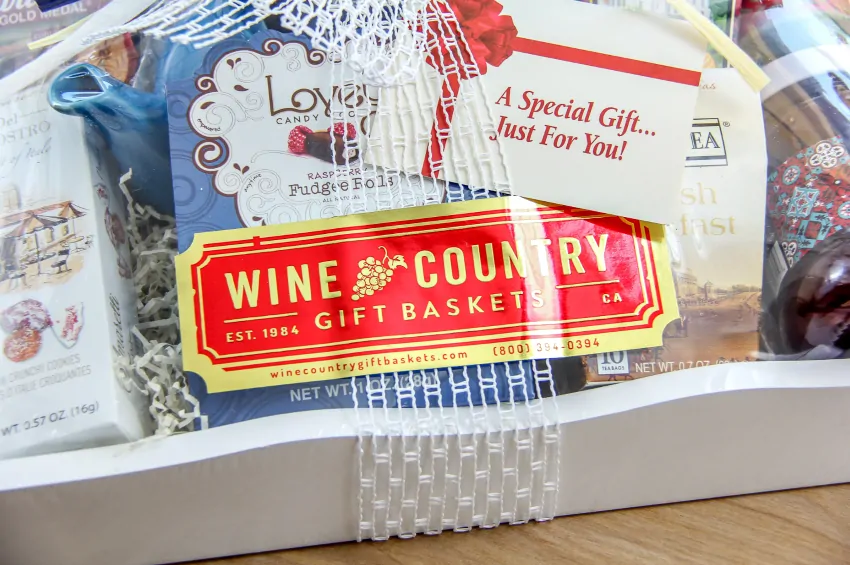 Morning and afternoon tea is something that I grew up with. We would serve tea with biscuits (or other treats) between our main meals. It was the perfect time for my dad to come in from his workshop. We'd all sit around and catch up for a little bit before going back to what we were doing.
This basket contains everything you need for the perfect afternoon of tea, from the teapot to the shortbread, the assortment of teas, and delicious treats. This gift box would be perfect for a birthday, house-warming, or just because you want to put a smile on someone's face.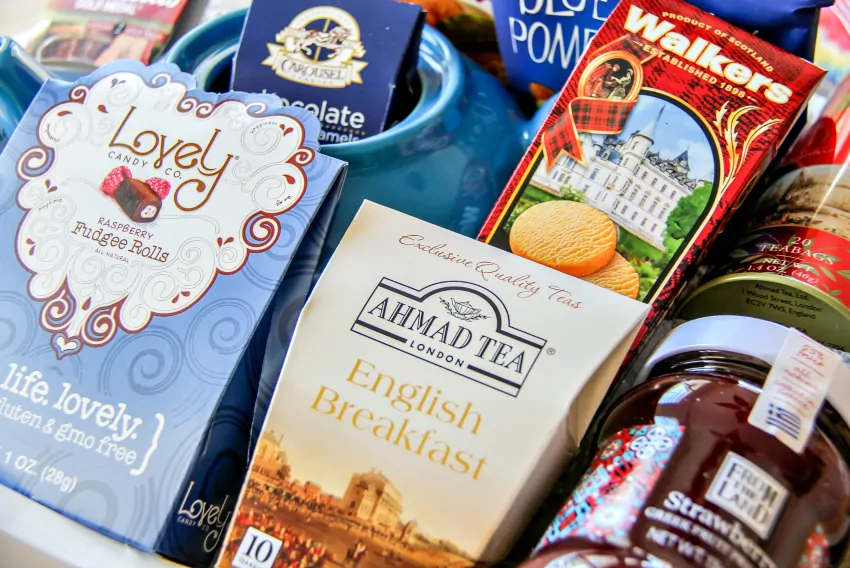 I'd highly recommend whipping up a batch of scones and adding some clotted cream to go with those strawberry preserves. What could be better than scones with jam and cream served with hot tea.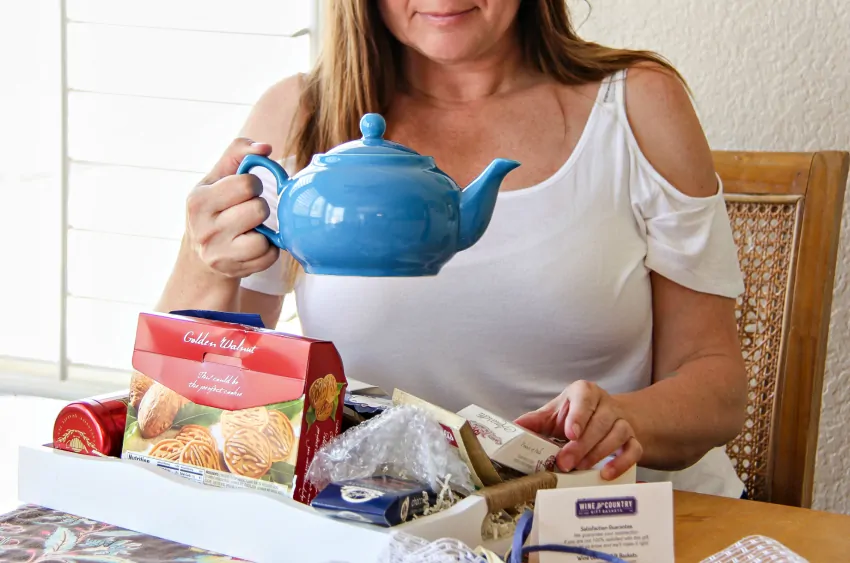 It's the added touches I really love about this, like the serving tray. Anybody who knows me, knows of my tray addiction. I have a cupboard full of them and use them all of the time.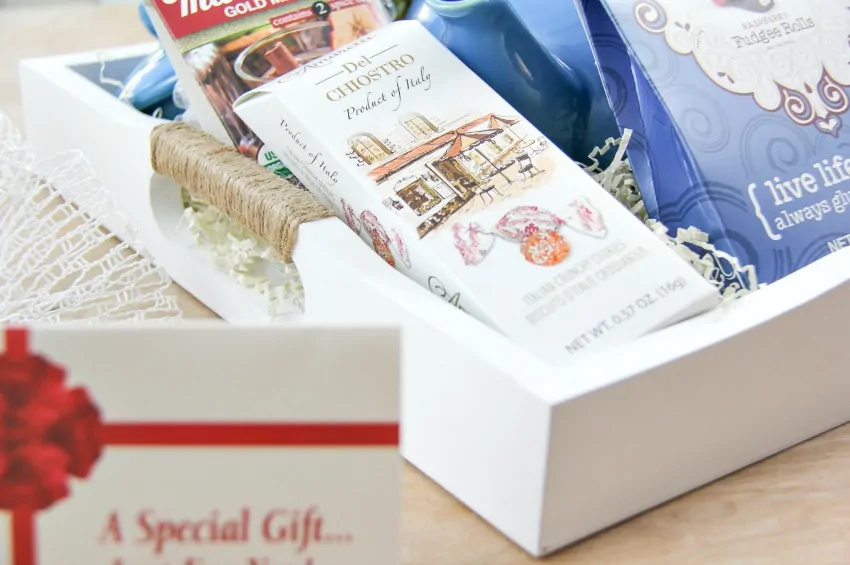 But Wine Country Gift Baskets don't just have trays, take a look at some of their other gift basket ideas, because their baskets are absolutely gorgeous too.
If you are looking for even more beautiful gift basket ideas, then take a look at these:
I'll never forget moving into a new neighborhood after my twins' were born and the neighbors gave us a family movie night gift basket that was just like this one. It was the most memorable gift, and even 10 years later I still think back fondly on that moment, because no matter how crazy it was moving with twin babies, we got to stop and enjoy a movie night. I still use those popcorn tubs to this day and each time I do I'm reminded of how we got them.
What gift basket would you love to receive?
Giveaway
Would you like to win a gift basket? Take a look at the Wine Country Gift Baskets website and tell us a few of the baskets under $100 that you like the most. We will select one random winner to receive a gift basket.
The actual basket the winner receive will be up to our sponsor's discretion and be based on their available inventory.
Open to both US and Canada.
Pin it for Later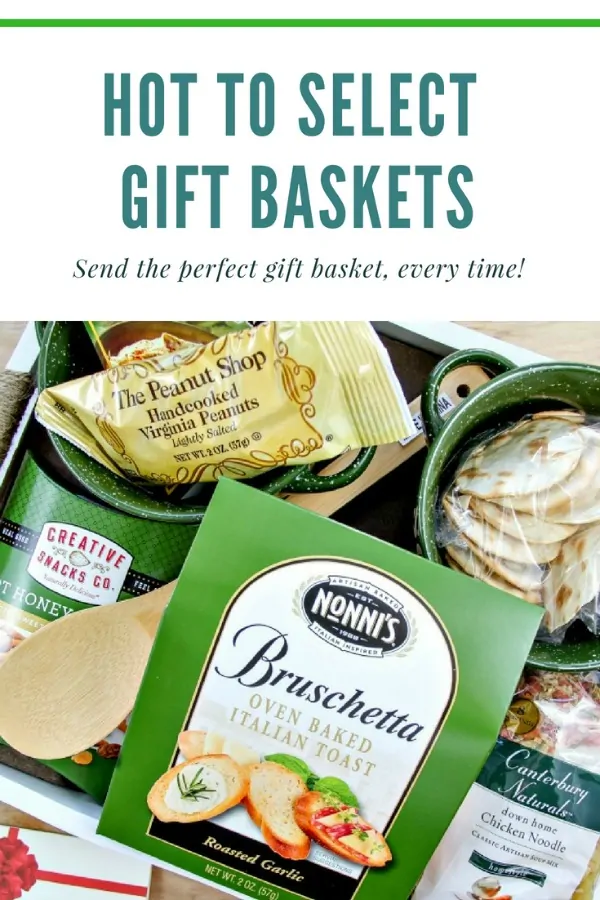 Disclosure: This post is sponsored, so extra thanks for reading and sharing.
Written by Tonya Staab, contributor at 5 Minutes for Mom
Talk with us: @5minutesformom and Facebook.com/5minutesformom
Pin with us at pinterest.com/5minutesformom