This post may contain affiliate links. Read my disclosure policy here.
Brought to you by Texture and TheCo.
I love magazines. But until recently, I rarely treated myself to buying and reading many magazines because they're just too expensive. Usually the only time I splurge and buy a few is when I'm going on an airplane. And I'm always shocked at the cost.
But now I can indulge every day in ALL my favorite magazines. Yes, I can hop from catching up on a little celebrity gossip to finding recipe inspiration and ideas for new DIY projects to seeing the latest fashion styles… all on my iPhone or iPad.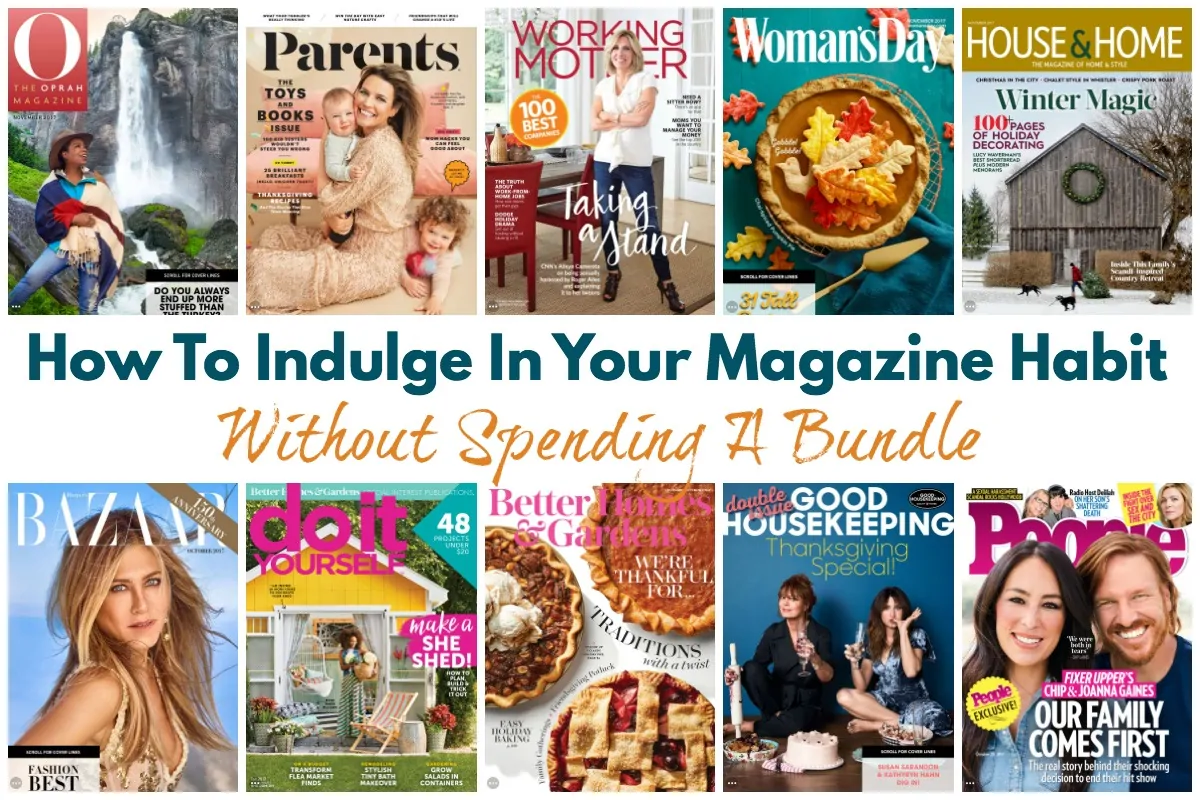 With one app I can choose from over 200 of the world's best magazines. Plus, once I have chosen them, I can create my own personalized library to keep going back to what I love most.
When the folks at Texture Canada asked me to review their app, I happily agreed. I'd heard about Texture, but I hadn't actually tried it. Well, now I am officially hooked.
For one low monthly price, my family and I can read hundreds of magazines. I love that I can download the magazines to read offline on my iPad when I'm not near WiFi.

Why Bloggers Need To Read Magazines
As bloggers, I think it's really important to find inspiration and new ideas from well written and beautifully laid out articles and stories. Running a blog is a lot like running a small magazine, so we can learn from reading as many magazines as possible.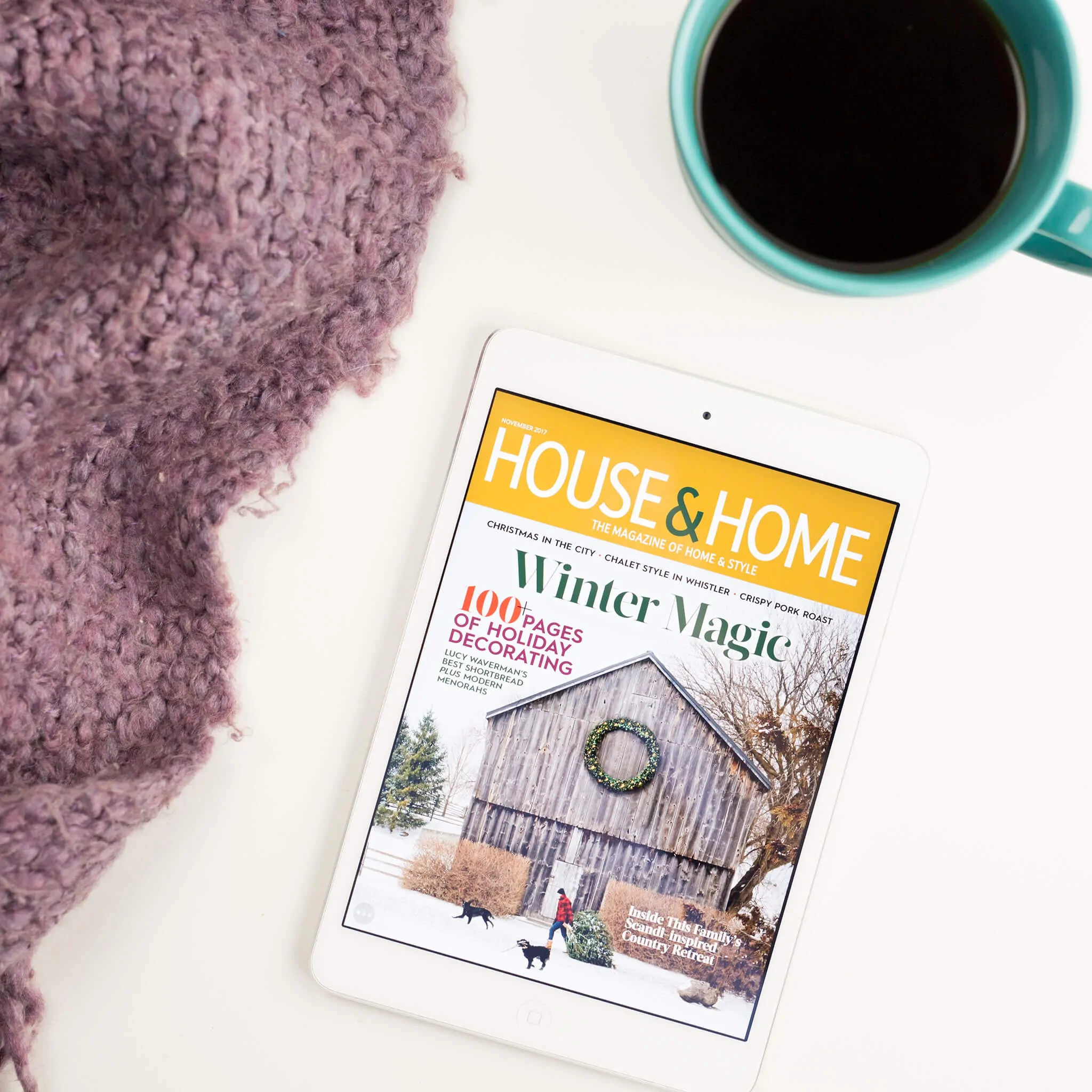 Janice and I love to browse recipe and crafts magazines to get our creative juices flowing. It's especially useful to see how they layout the food photos. Photography and headlines are two of the most important parts of blogging… and we can learn so much from watching what the pros do.
Turn Your Kids' Screen Time Into Reading Time
But one of the main reasons I'm so excited about Texture is to get my kids reading more magazines.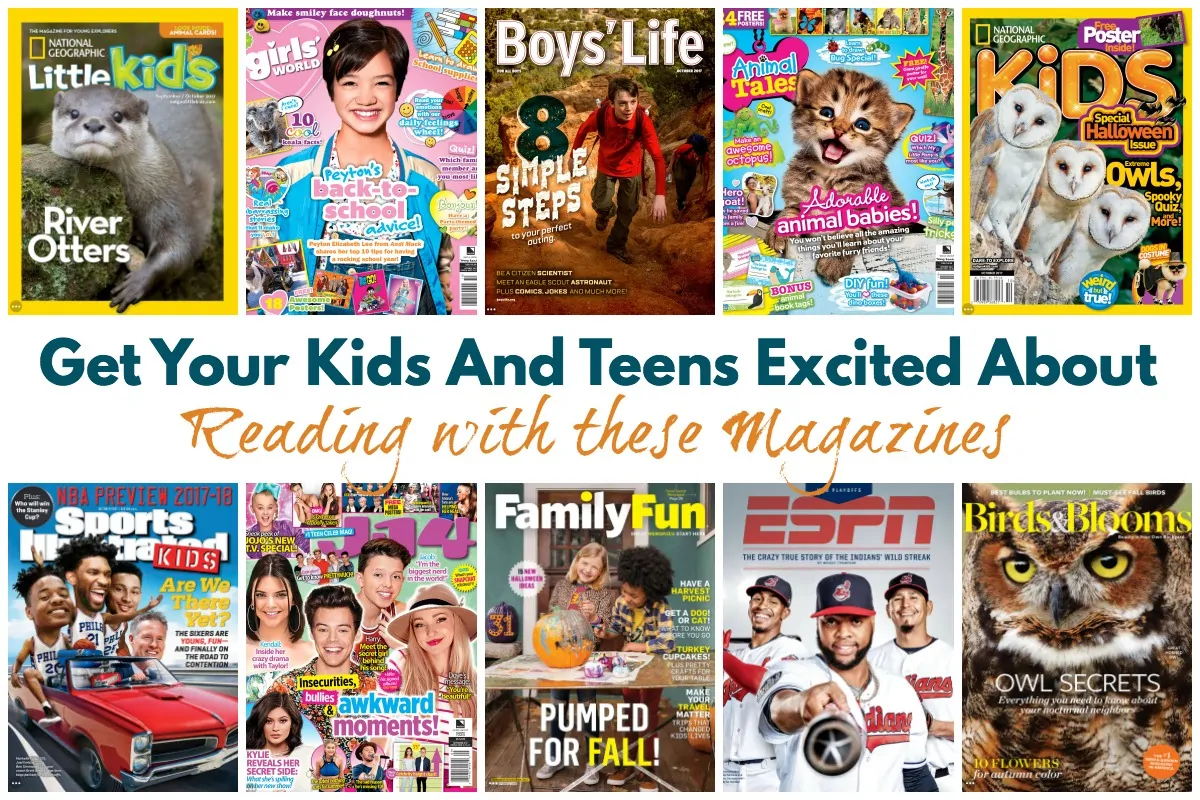 In the past, I've purchased some copies of these titles at the store, but the cover price of each is huge. So I love that now they can read current and back issues of all these titles.
My kids spend so much time on my iPad, so I'm going to show them all these fantastic magazines.
How Texture Works
Texture is an app that allows you unlimited access to 200+ magazines for a monthly subscription.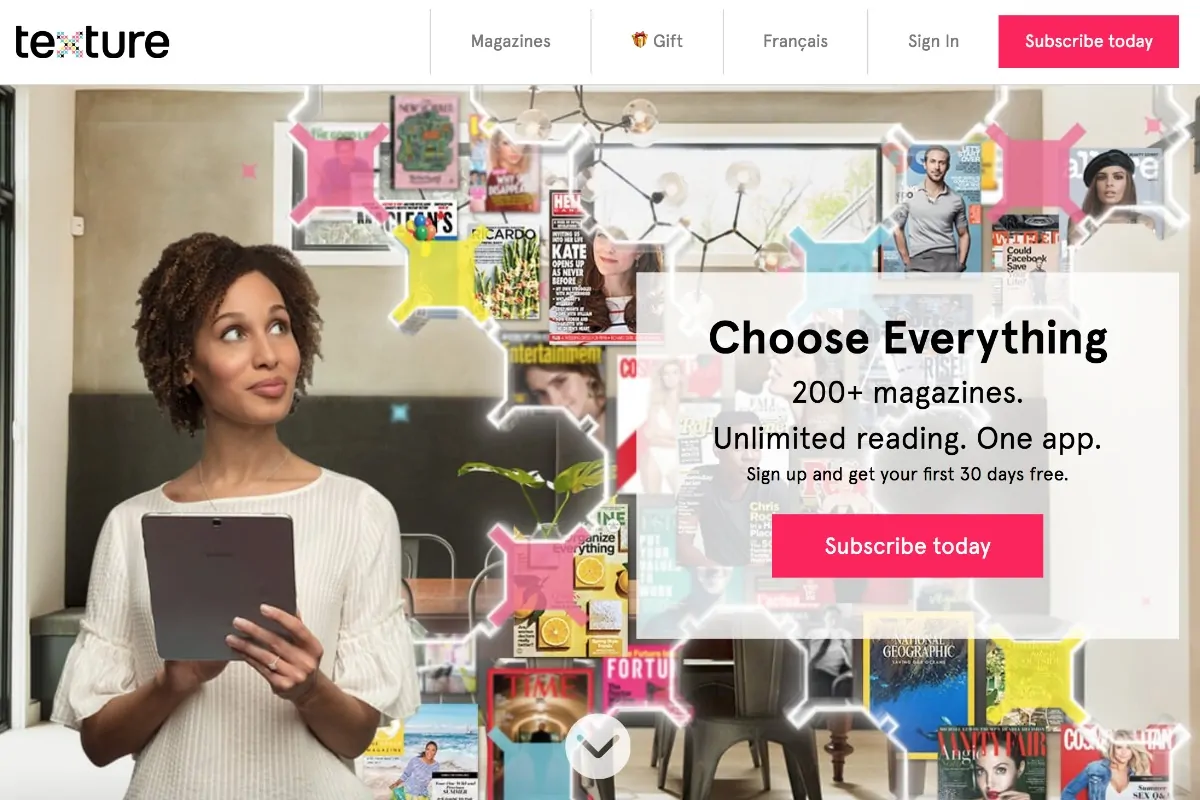 You can access current and back issues from the most popular magazine titles including People, Us Weekly, TIME, Rolling Stone, etc. anytime, anywhere.
I love that you can save your favorite magazines, download and read offline, and save and sort your favourite articles to read later.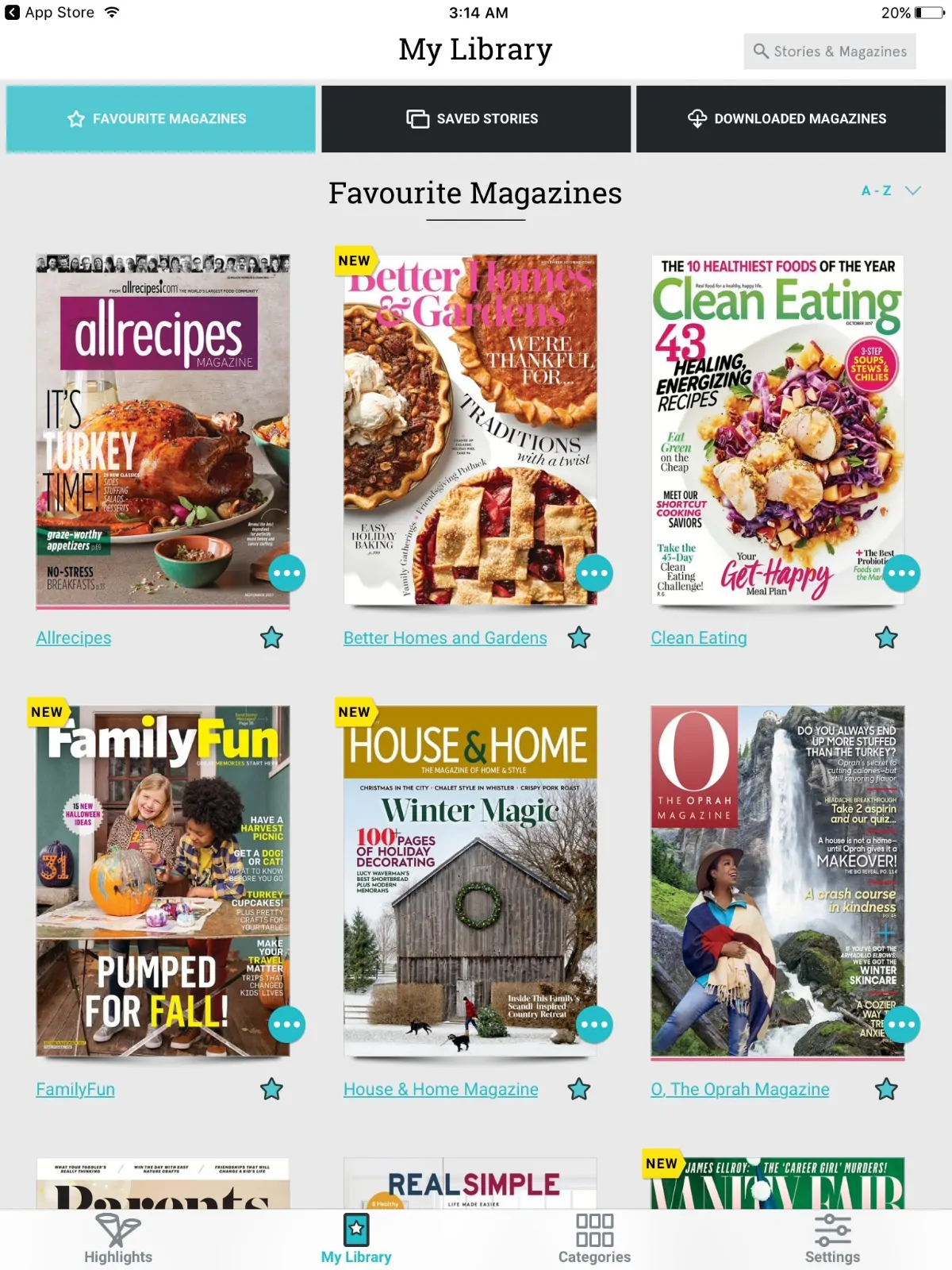 You can download Texture from app stores to use on your tablet and smartphone. It's a mobile app, so there is no desktop version.
The enhanced search functions allow you to search the entire catalogue by magazine title, article topic or subject. This is such a wonderful feature to find content for your kids.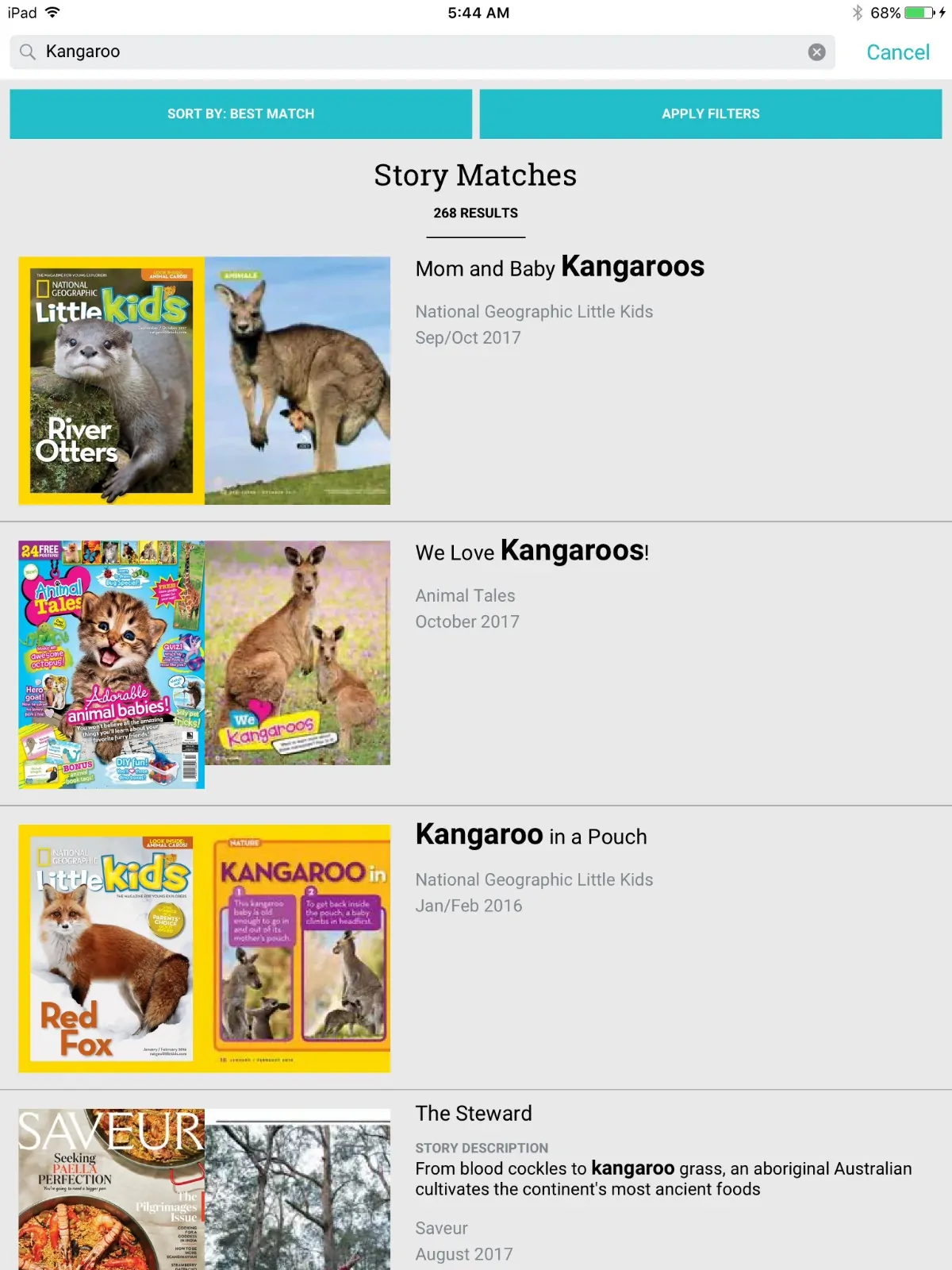 The basic plan for Canadians is $9.99 per month, which includes access to monthly titles and a premium plan for $14.99 per month includes monthly AND weekly magazines. If you want to give it a try, please head to texture.ca to create your account.
You can use the code 5minformom to get 30% off a premium subscription for 3 months, PLUS 30 days free. When you are done creating the account, head to your app store to download the app and start reading!
For Canadians, you can find out more at www.texture.ca and on their social channels…
Facebook: Texture Canada
Twitter: @texturecanada
Instagram: @texturecanada
YouTube: Texture Canada
Pin it for Later


Disclosure: This post is sponsored, so extra thanks for reading and sharing.
Written by Susan Carraretto, co-founder of 5 Minutes for Mom
Talk with me: @5minutesformom and Facebook.com/5minutesformom
Pin with me at pinterest.com/5minutesformom