This post may contain affiliate links. Read my disclosure policy here.
Potty training can be an emotional rollercoaster. It can be hard, stressful, exciting, joyous, messy, etc. And that is just for mom and dad.
But, thanks to a new play-based Potty Training solution called Tot on the Pot, potty training just got a lot more fun.
This is Amy here… My daughter August and I recently had the opportunity to try a pre-launch edition of the Tot on the Pot. Yes, it's so new that it will be launching in a few days on Kickstarter.
Tot on the Pot is a fun and interactive toy that helps children understand potty training through play. Who doesn't want to learn through play?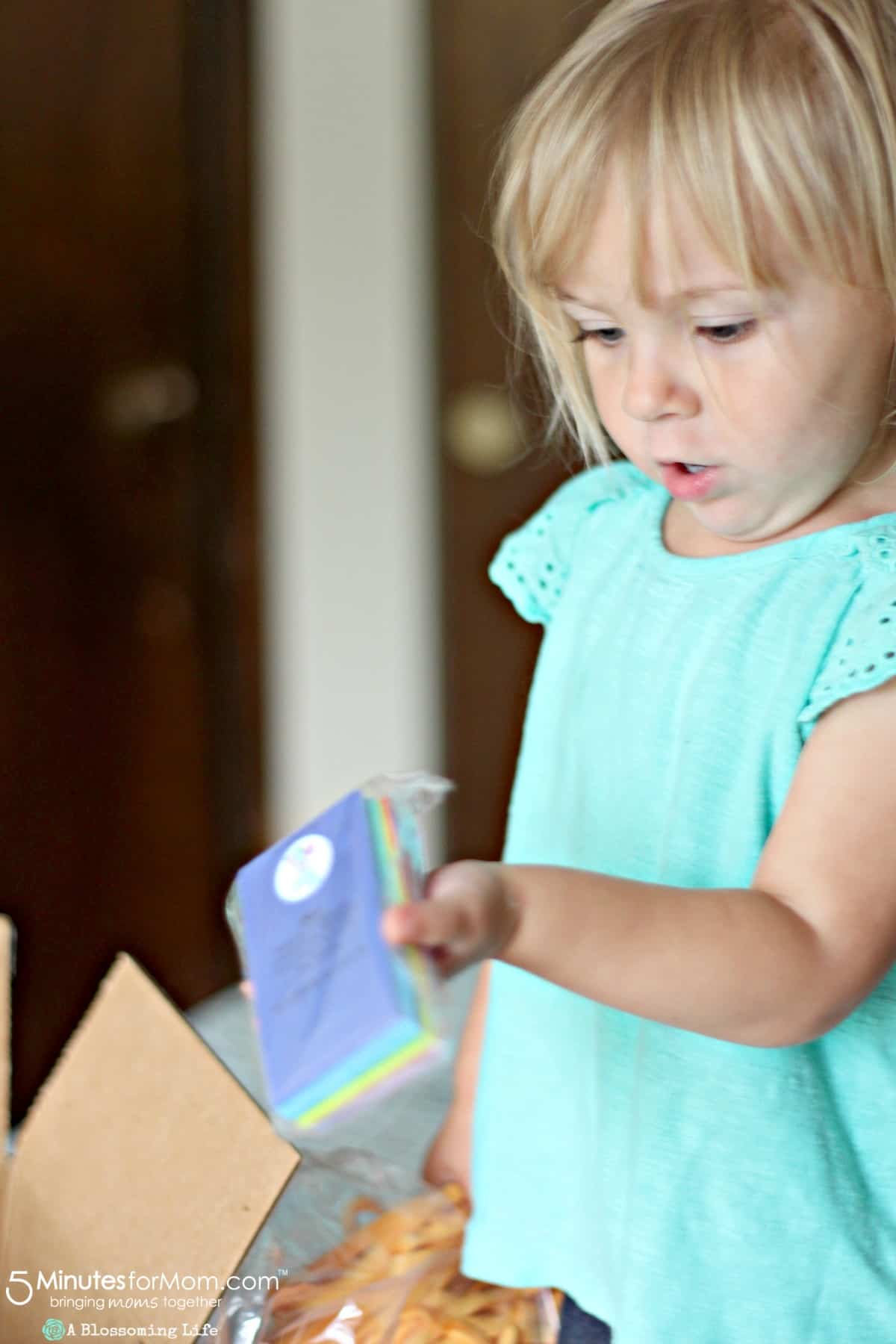 The kit, also known as a "a present" to my two-year-old August, comes with a parent's guide, a fun book for the kids, a play potty, a doll (you can pick gender and skin color), and fun reward activity cards. 
There are so many ways people go about potty training, and this is a great way to get children excited for going on the potty while learning to listen to their bodies when they need to use the bathroom.
The parent's guide is an excellent source based on scientific literature that is straightforward and easy to read.
Reading it, it's like they knew me. They bold text for those that like to skim… hello, busy mom here. They also offer great "Tot Tips", like ways to talk and encourage our children, tips and tricks to help with successful potty training, etc.
Also, the guide shares "Some Extra Love" tips for those with children that are developmentally delayed. Which I think is amazing. The focus on the parent's guide is to keep potty training a fun, encouraging, and positive experience. This guide includes the exact steps we followed to potty train our two-year-old in no time.

How to use the Tot and the play potty:
You place the unused activity cards in the potty and put one activity in the card holder on the side of the potty. When your child uses their own potty, and they can also have their tot doll use the potty with them, they get to take the card out of the holder and do the activity.
Once the activity is done, there is a card slot to place the used activities, and you take out a new card and place it in the activity slot for the next time they use the potty.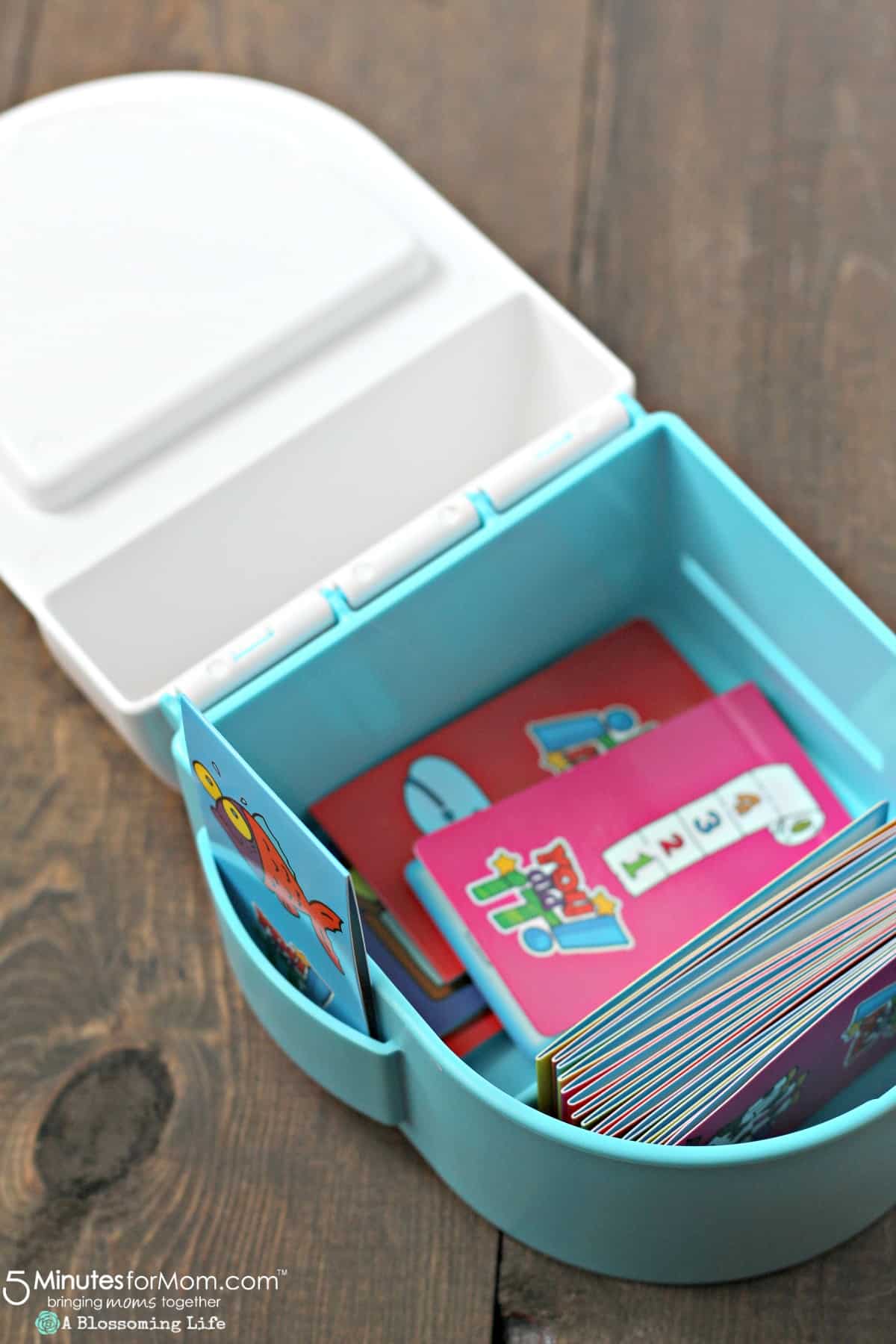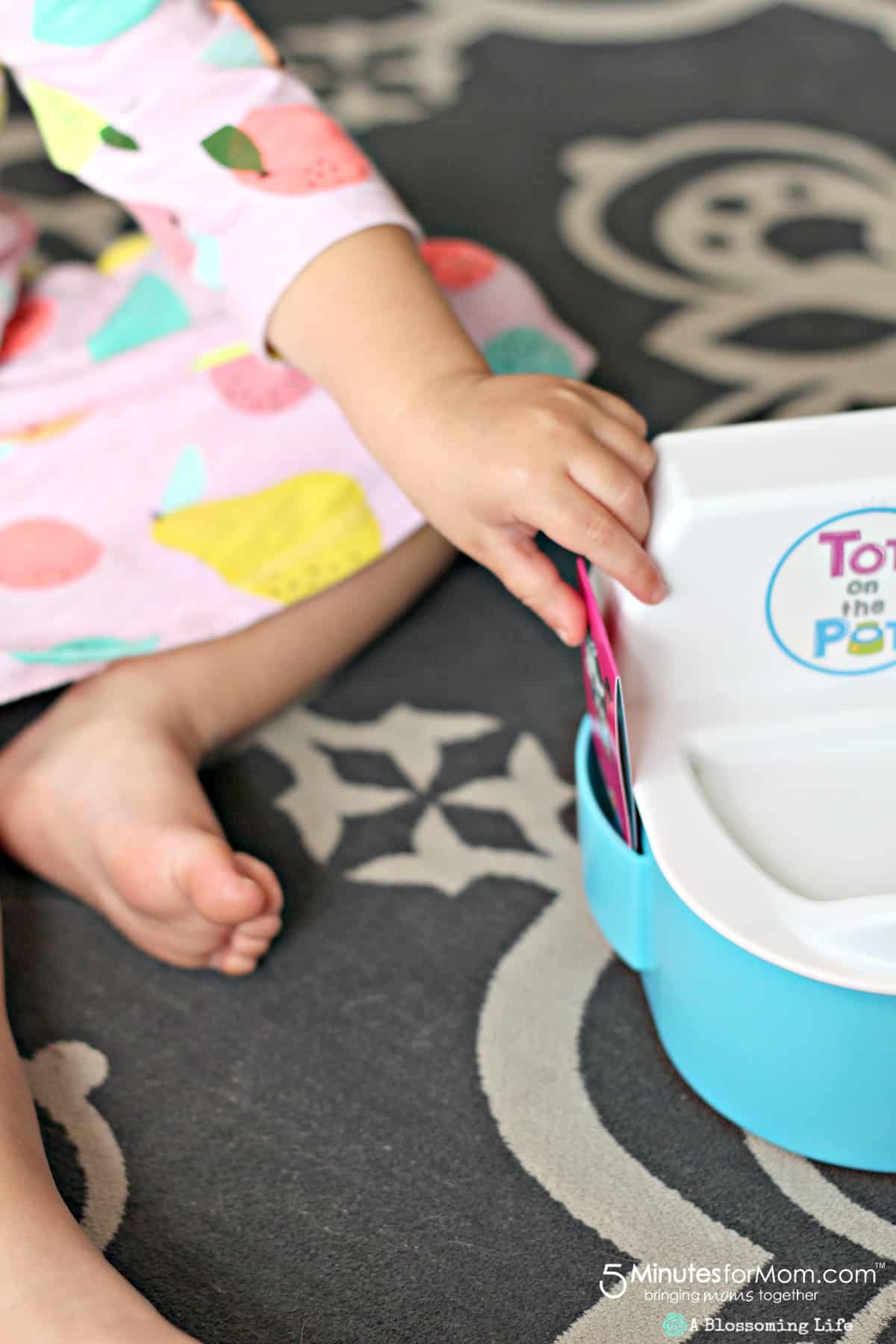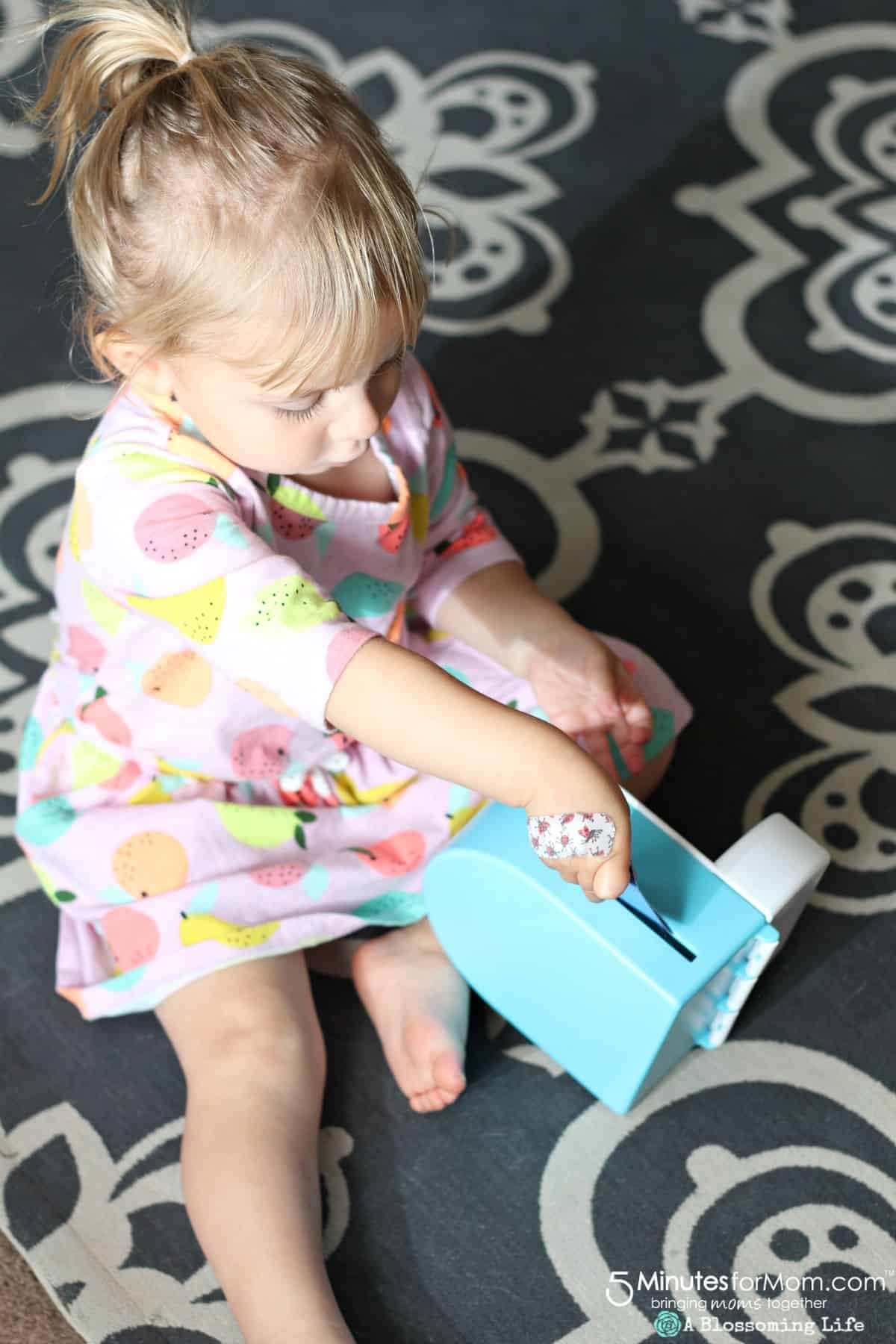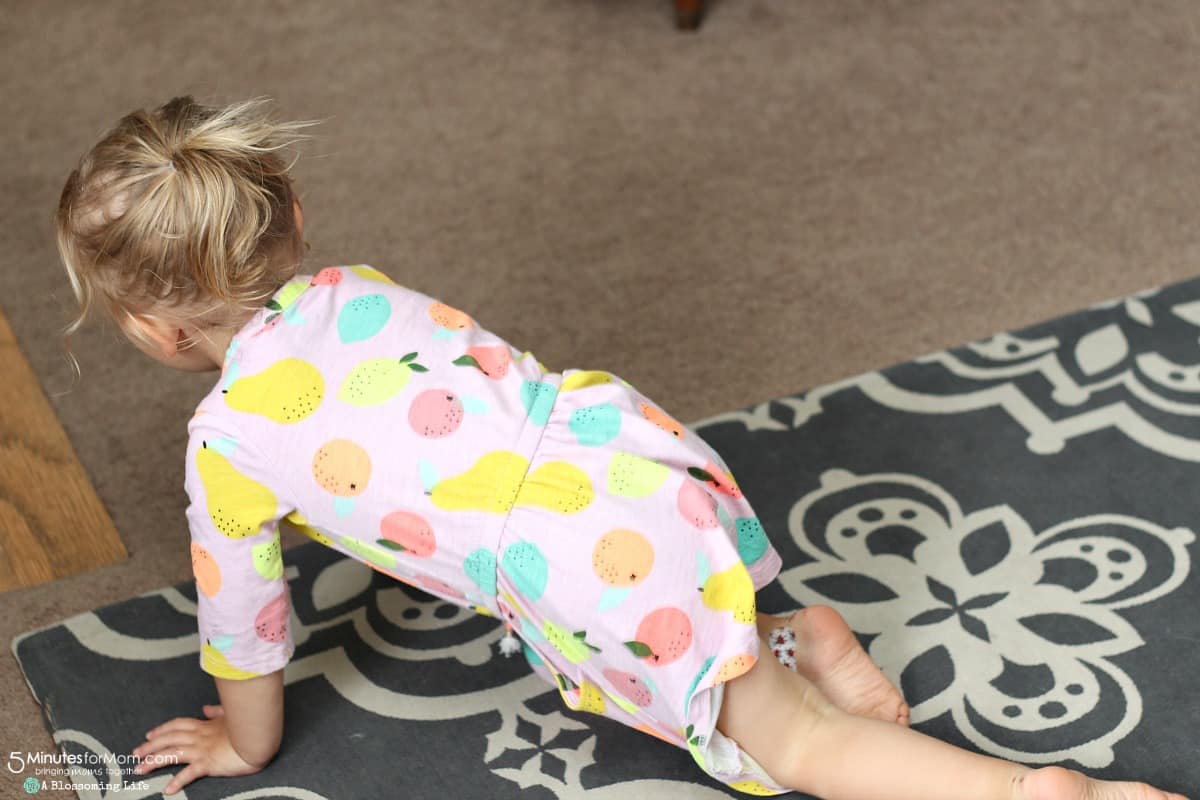 August is pretending to be a cow per the activity card.
They encourage you to read the Tot on the Pot book frequently to help your child remember to use the potty.
That is easy to do since the book is really fun and catchy. August has asked to read it before nap and bed time every night.
She has even requested to sleep with it, which really just means she wants to look at it before falling asleep. It's so sweet, too. I can hear her saying phrases from the book while she's flipping through the pages.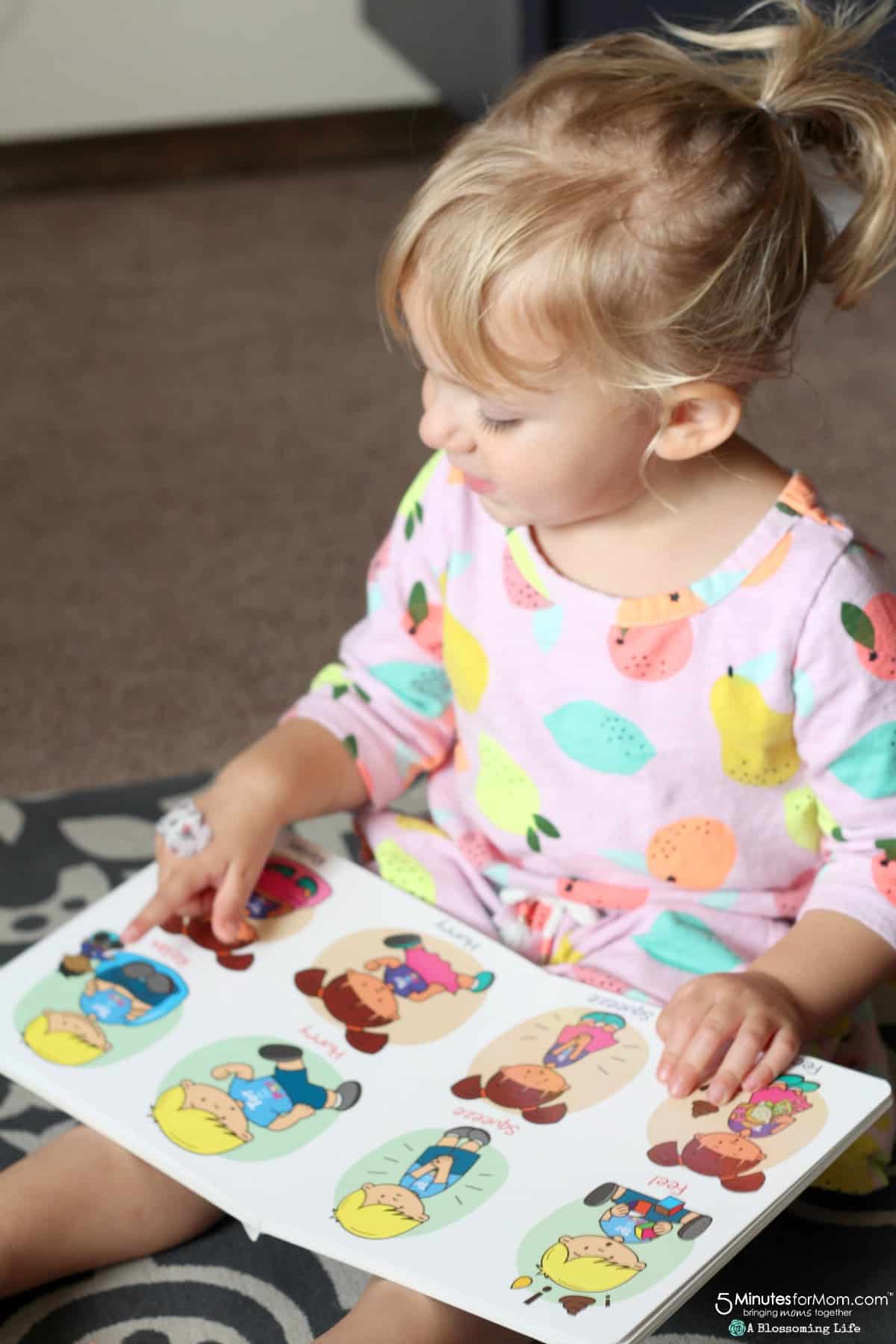 I love that they don't use food as a reward, but rather play and fun activities. The activities included in the potty training cards are fun activities that we will probably use even after we are done potty training. As an added bonus, they all include developmental benefits for my toddler which help her learn and grow. How great is that?!
Tot on the Pot has been a really fun tool to help potty train and encourage my two-year-old, all while having fun and playing. You really can't ask for more while trying to potty train a toddler.
Check Out Their Kickstarter

Tot on the Pot is brand new and has just launched on Kickstarter.
Psst… they have 30% off discount for purchases during the first 24 hours of the Kickstarter campaign.
Be Social
Follow Tot On The Pot on…
Facebook: @totonthepot
Instagram: @tot_on_the_pot
Twitter: @totonthepot
Pinterest: @totonthepot
Pin it for Later
Disclosure: This post is sponsored and August received a sample to review.
Written by 5 Minutes for Mom contributor, Amy Knight. Amy blogs about crafts, gardening, all things frugal, real food recipes (usually healthy :), and random things from her crazy life at A Blossoming Life.