This post may contain affiliate links. Read my disclosure policy here.
Hi there! My name is Kristen Hale, and I am a new contributor here at 5 Minutes for Mom. I'm excited to share with you today about a playful twist on cooking in the kitchen with your little one. The Cook By Colours cookbook is a revolutionary way to engage with your child in the kitchen, even allowing them to take the lead when it comes to preparing their favorite foods. This post is sponsored, so extra thanks for reading.
As a mom of two hungry little boys, I spend a lot of time in the kitchen. My 3-year old is always curious about how I make his favorite meals – the utensils and ingredients spark a lot of conversation (and I'll be honest – a lot of play!) He likes to pretend the spatula is a sword and the measuring cups are drumsticks. I'm sure most moms can relate – mealtime can often be overwhelming when kids are underfoot.
As he's gotten a little older, my little Everett loves climbing up on his step stool and watching me cook and bake at the counter, especially when it comes to baked goods (man after my own heart!) He hands me the measuring cups, stirs the mix with a spoon, helps dole out the dough onto the baking sheet and watches with wide-eyes when I finally lift the hot cookies from the oven. Mission accomplished.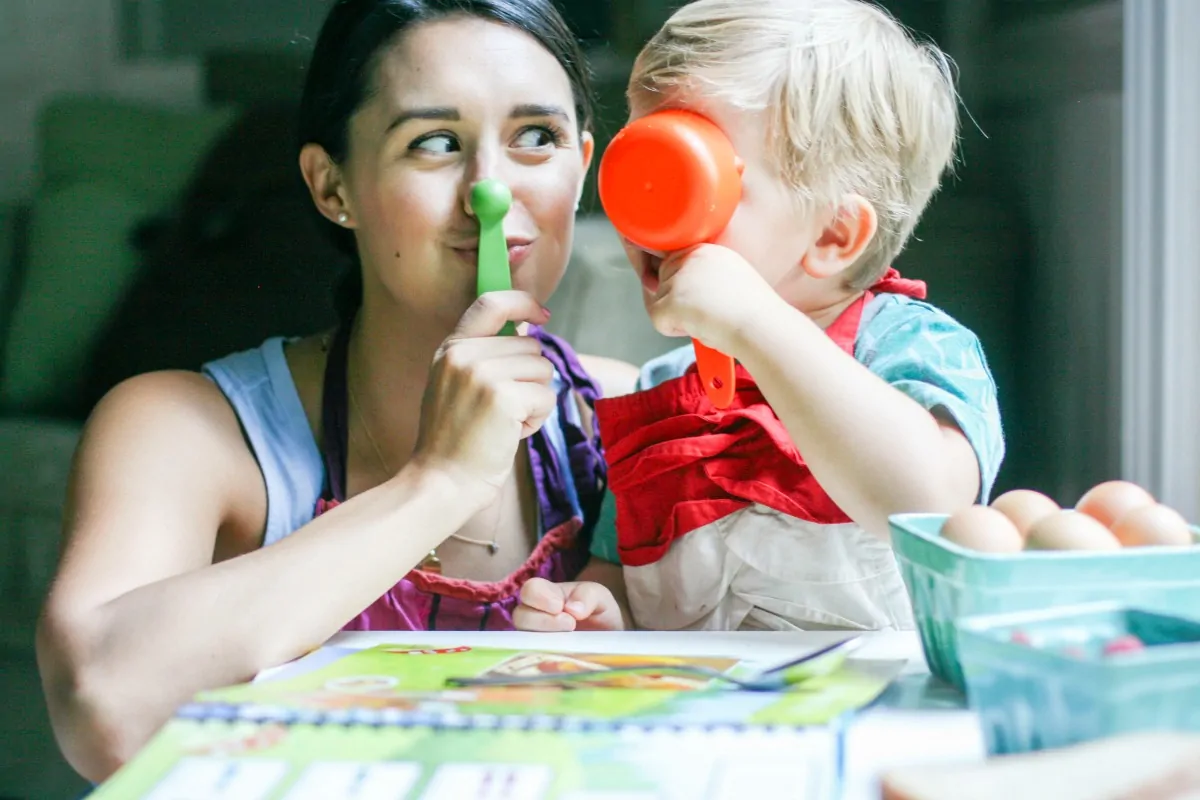 His interest in what we eat and how it's prepared makes my time in the kitchen so rewarding. Which is why I knew that he was at the perfect age for Cook By Colours, a guide for cooking with even the youngest of chefs. Focused on ages 2-8, this cookbook promotes family collaboration in the kitchen, guiding both parents and children with color-led recipes.
Instead of measuring out quantities with metrics and numbers, the recipes are illustrated with color-coded utensils and ingredients. Instead of instructing to add "½ cup of flour" and "¼ cup of sugar, it's "one orange cup" and "one yellow cup". That is something that he can understand!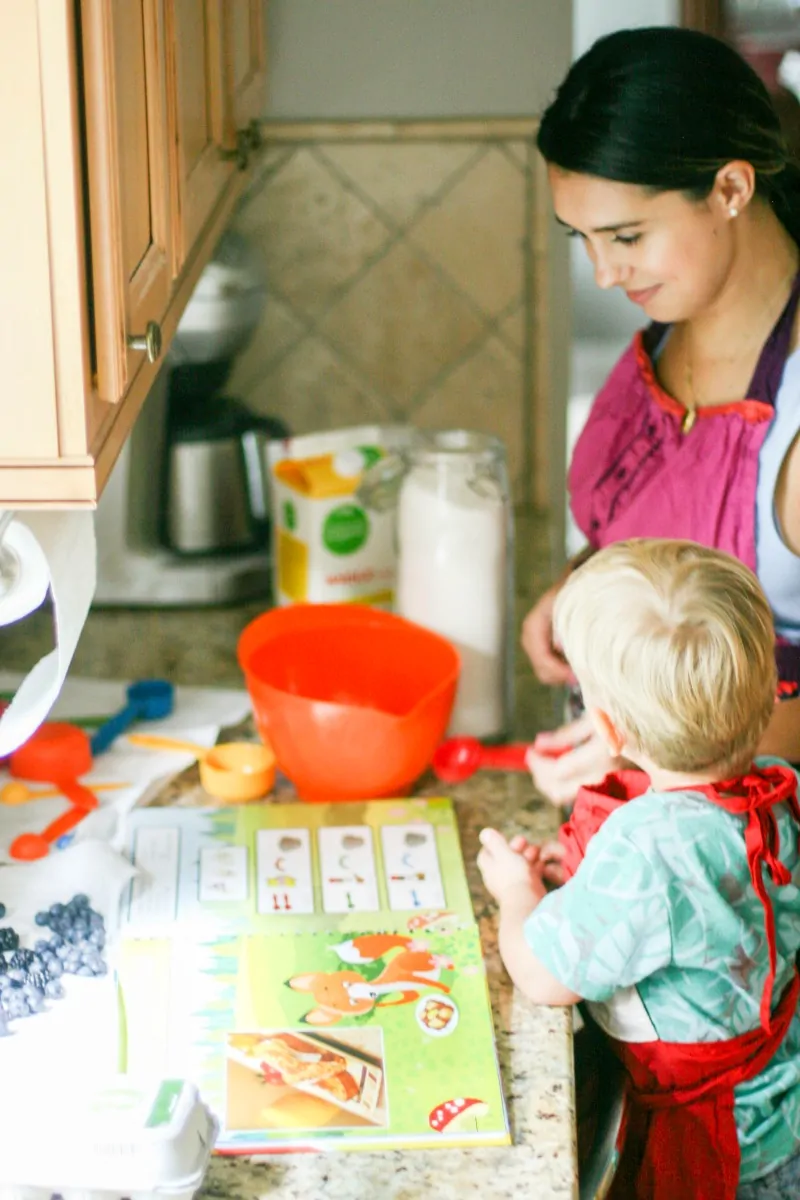 Everett loves being able to take the lead and "read" the recipe, adding the ingredients with minimal help from me. All I have to do was encourage his instincts, which are mostly correct while he "reads" the book. (I have to mention, he is 3 years old, and does not know how to read yet.) All I have to do is help guide him and he is able to master the simple recipes.
We chose to make the Foxy French Toast, because breakfast for dinner is his current favorite phenomena. We had a blast, letting him take the lead as the master chef since the book was fairly "readable" to him. The pages are brightly illustrated and brimming with youthful text, which invited us into the spirit of playfulness in the kitchen.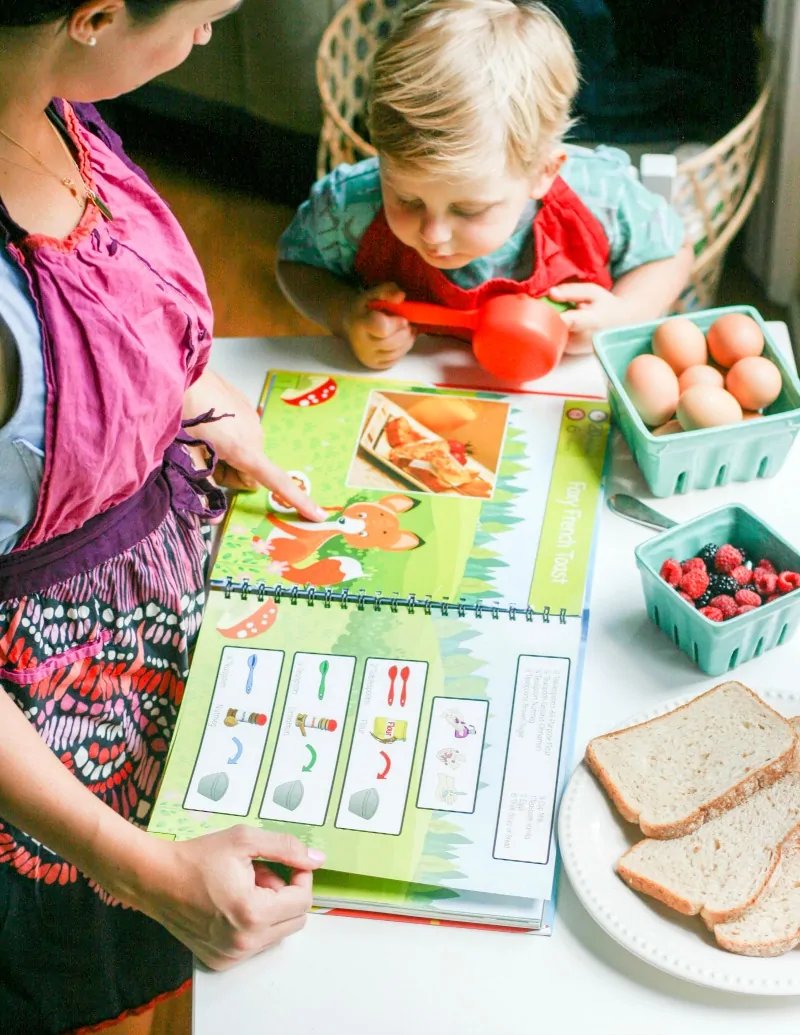 He was extra proud of the meal we prepared together and couldn't wait to eat it. The book contains 25 child-friendly recipes sure to please even the pickiest of eaters, and includes a coordinating set of tablespoons and measuring cups.
After we were finished cooking, he was so excited that he even started cleaning the plates off at the sink. With the help of his step stool, rubber gloves and a sponge, of course. I must say, if this cookbook promotes that kind of engagement in the kitchen, it's going to be on constant rotation in our household!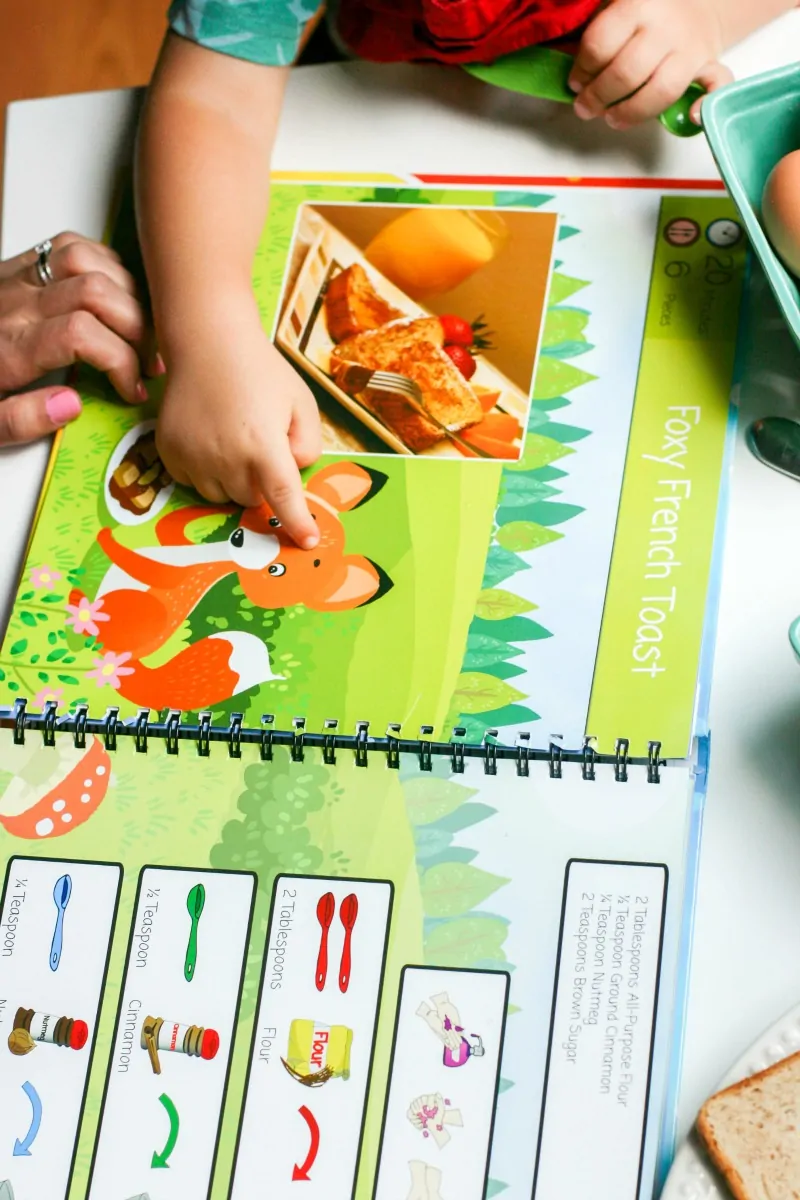 My favorite elements of Cook By Colours
From one mom to another, here are several aspects of Cook By Colours that I especially loved…
The book has an informative introduction, which gives specific instructions about how to get the most out of the book as a family effort.
Brightly-color illustrations and kid-friendly text kept my son's interest piqued the entire time.
Color-coded recipes made the instructions "readable" and understandable for my 3-year old.
The coordinating utensils empowered my son to master the recipe with my guidance.
The variety of recipes cover all different courses I want my son to experiment with and eat.
All in all, this cookbook encouraged family collaboration in the kitchen and made learning how to cook fun. I would recommend it for any parent who spends a lot of time in the kitchen and wants to share the experience with their little ones.
Where To Find It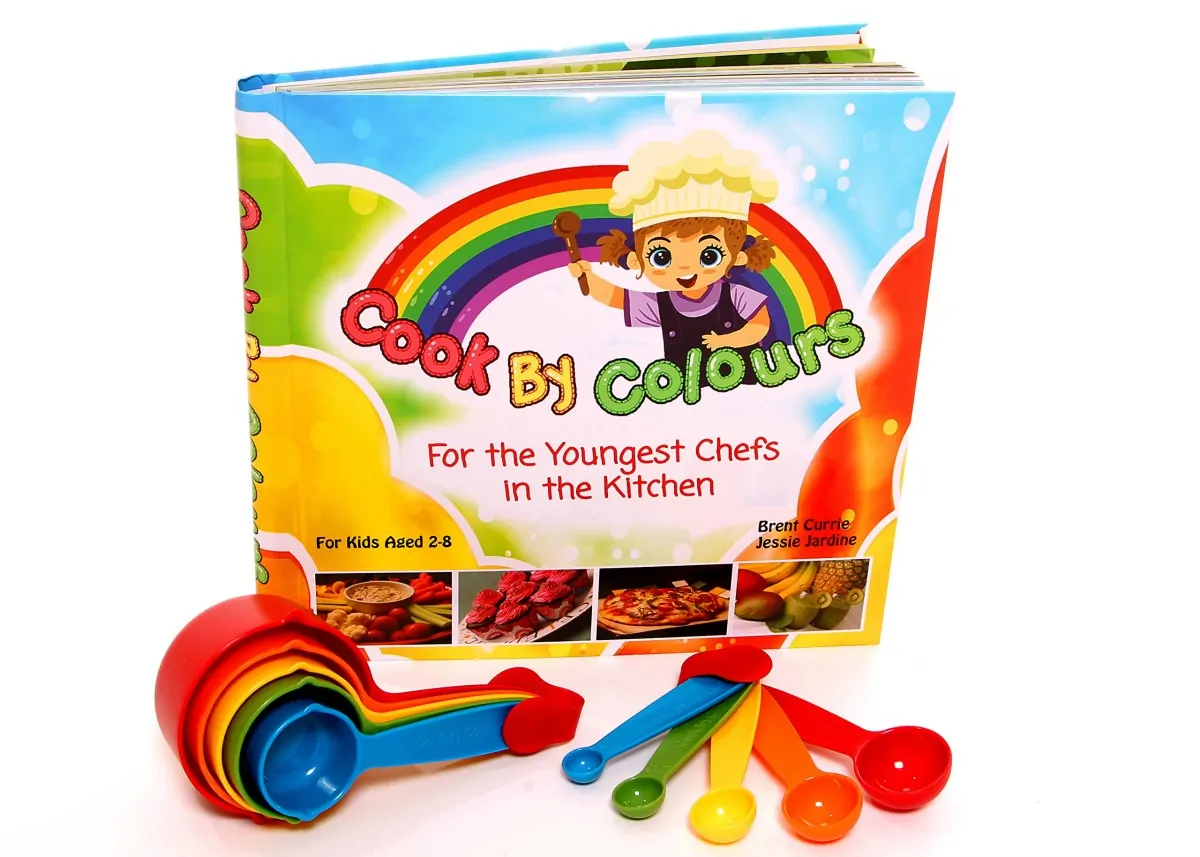 If you're in Canada, you can shop on the cookbycolours.ca website.
If you're in the US, you can buy Cook By Colours on Amazon.
Pin it for Later

Disclosure: This post is sponsored so extra thanks for reading.
Written by 5 Minutes for Mom contributor Kristen Hale, who blogs about living a playful and intentional life at Oy!