This post may contain affiliate links. Read my disclosure policy here.
Walt Disney Pictures invited 5 Minutes for Mom contributing blogger Dawn Cullo to Los Angeles, CA to attend the Moana Press Junket. Dawn's expenses are paid for the trip but no other compensation was paid and all opinions are Dawn's.
I was excited to attend the Moana press event and interview Dwayne Johnson, he voices the demigod "Maui" in Disney's 56th Animated feature film Moana. Our blogger group had the pleasure of interviewing him on a beautiful Sunday afternoon in Santa Monica at the global press event.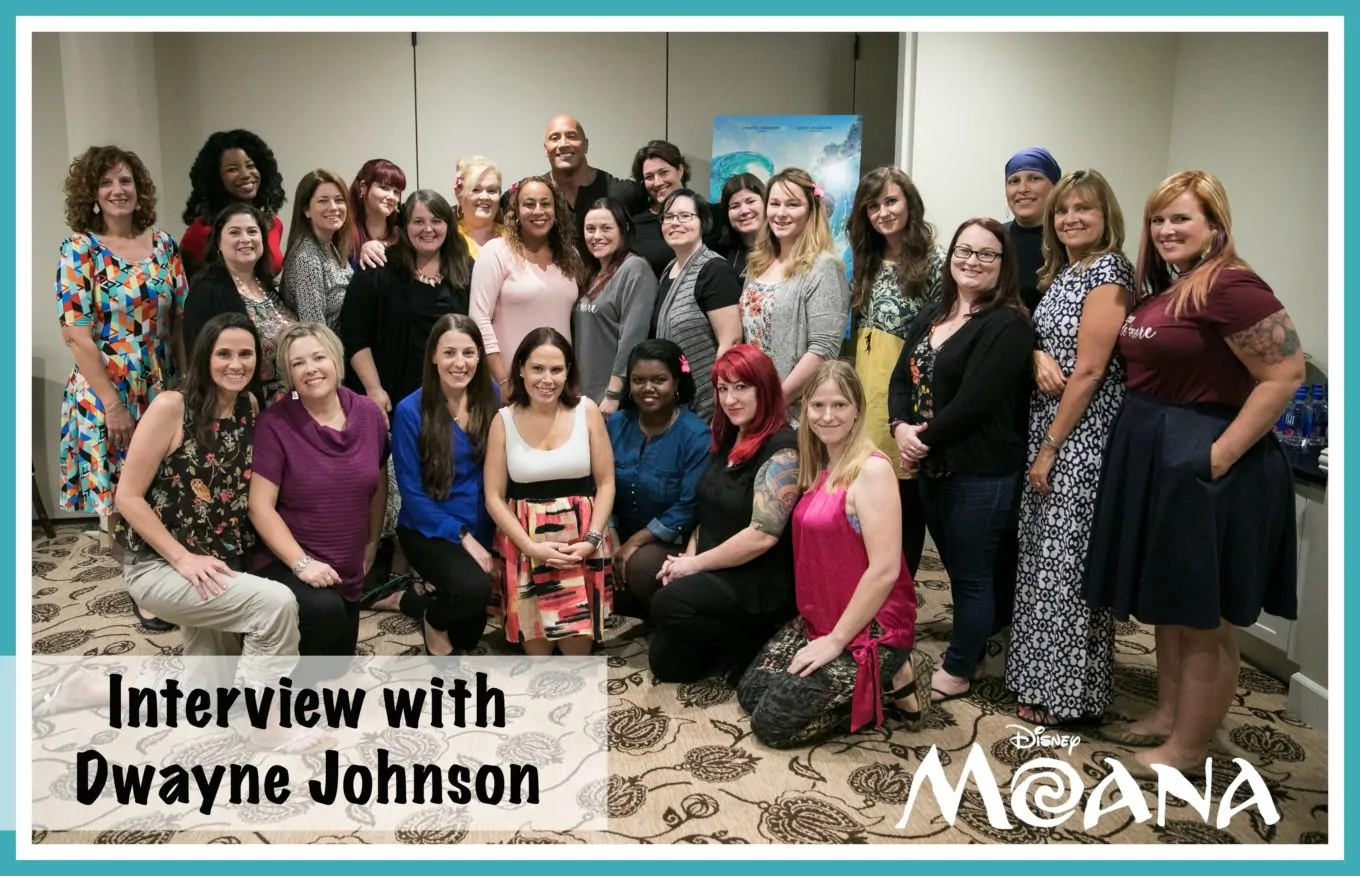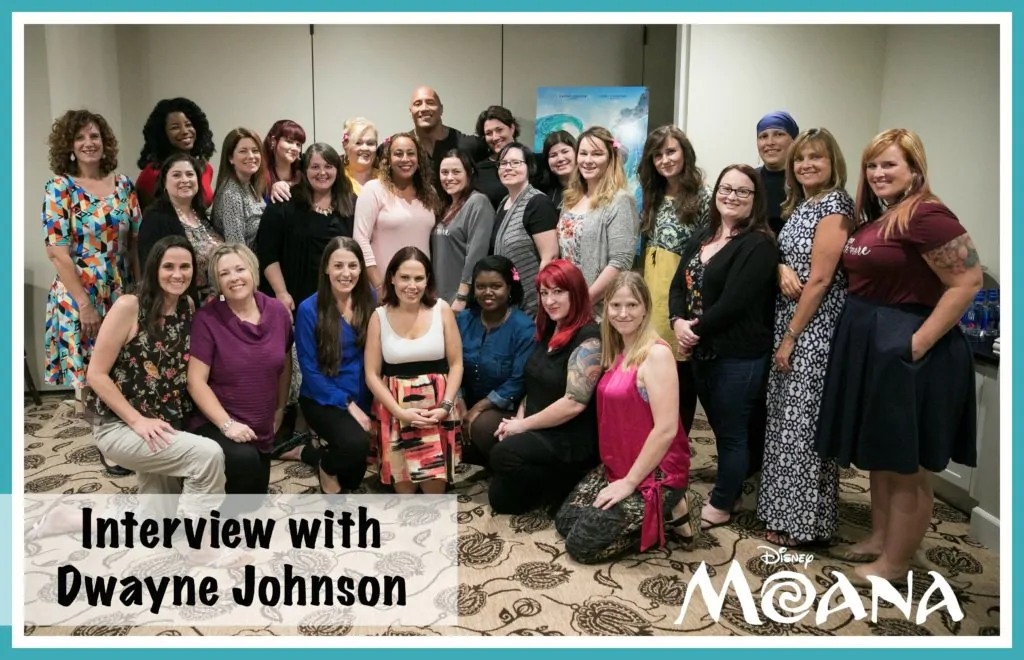 Dwayne is excited to be working with Disney again, he worked with Disney on two live action movies, The Game Plan and Race to Witch Mountain. Now he had the opportunity to voice an animated character in Moana a demigod named Maui.
In order for the animators to incorporate Dwayne's mannerisms, such as his raised eyebrow, as part of Maui there were multiple cameras placed around the room when he was recording his lines. These cameras captured his mannerisms for the animators. The biggest challenge for Dwayne on playing Maui was that he had to work in a whole new way. However, he had a great support system to guide him on using the correct temperament, tone and intonation where necessary. He said that "It was a real fascinating experience."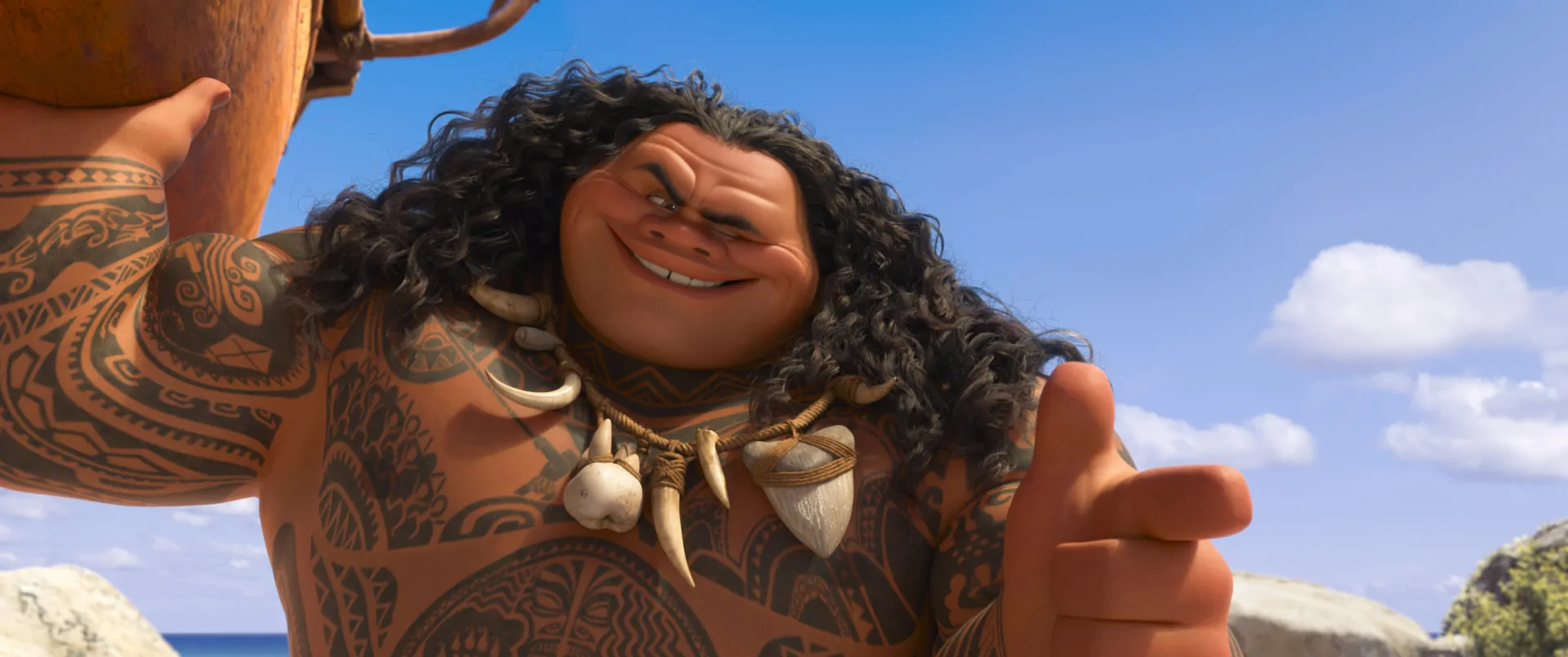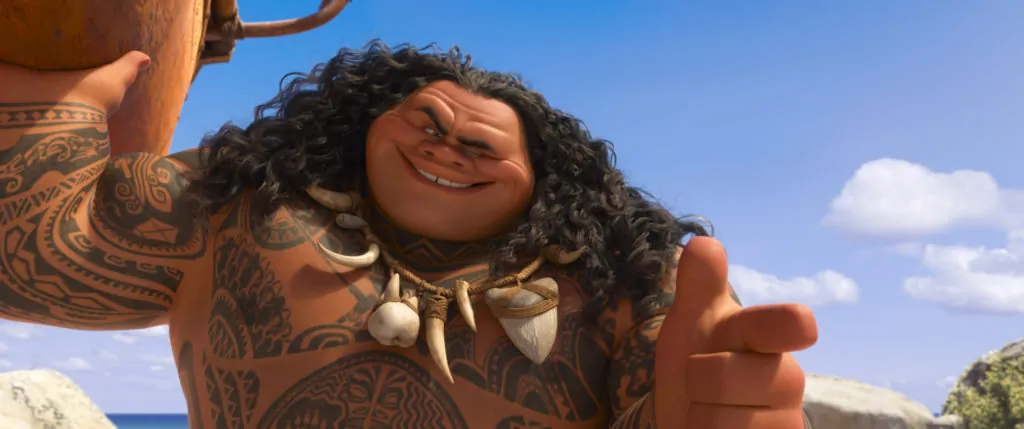 Showcasing the Polynesian Culture
Dwayne is half Samoan and half black, he wanted to be a part of Moana because he felt is was a great way to showcase the Polynesian culture to the world. He wasn't sure that he was ever going to get the opportunity to showcase his rich culture in this way again.
Playing Maui gave him the opportunity to push himself and try something new, especially singing and rapping in the song "You're Welcome." Disney sets the bar very high with the element of music. Dwayne knew he was lucky to be surrounded by masterful musical people such as Lin-Manuel Miranda, Opetaia Foa'i, and Mark Mancina to help guide him through the musical process. He credits Lin-Manuel for finding a comfortable range that he could sing in. Lin-Manuel also pushed Dwayne a little bit, but they had a good time.
Moana Takeway
Dwayne wants people to take away from Moana that they need to listen to their inner voice.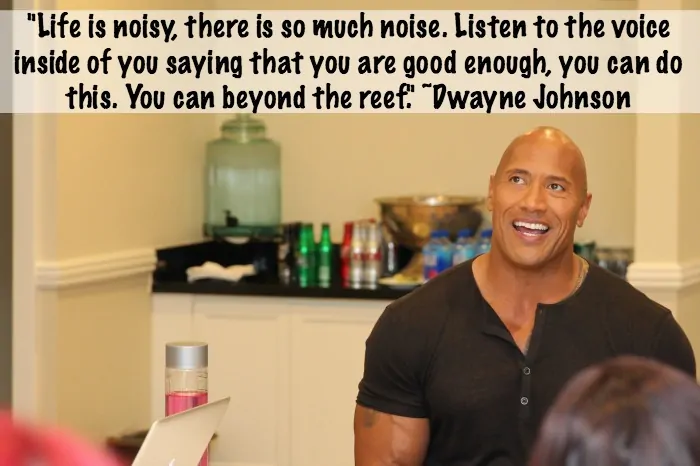 Dwayne saw the movie with an audience, and unbeknownst to them he was there. He said that it was really cool and special when all the kids were leaving, and there was just this energetic thing that happened in the theater where they kind of leave floating. Dwayne said to have created magic like that for kids and adults, is awesome."
Work-Life Balance
When it comes to a work-life balance celebrities are just like us. Dwayne is trying to find the balance and management of time between work and family. He has an 11 month old daughter and a 15 year old daughter. Dwayne wants to make sure that he is doing what is best for his family and his career. This certainly is an aspect of life that we can all identify with.
The interview was very entertaining with lots of laughs and insight from Dwayne Johnson about Moana and his personal life. I also was excited to learn that his favorite Disney movie is Beauty and the Beast. It's mine too!
The Story
Moana, is about an adventurous teenager who sails out on a daring mission to save her people. During her journey, Moana (voice of Auli'i Cravalho) meets the once-mighty demigod Maui (voice of Dwayne Johnson), who guides her in her quest to become a master wayfinder.
Maui is voiced by Dwayne "The Rock" Johnson, he is a demigod—half god, half mortal that wields a magical fishhook that allows him to shapeshift into all kinds of animals and pull up islands from the sea.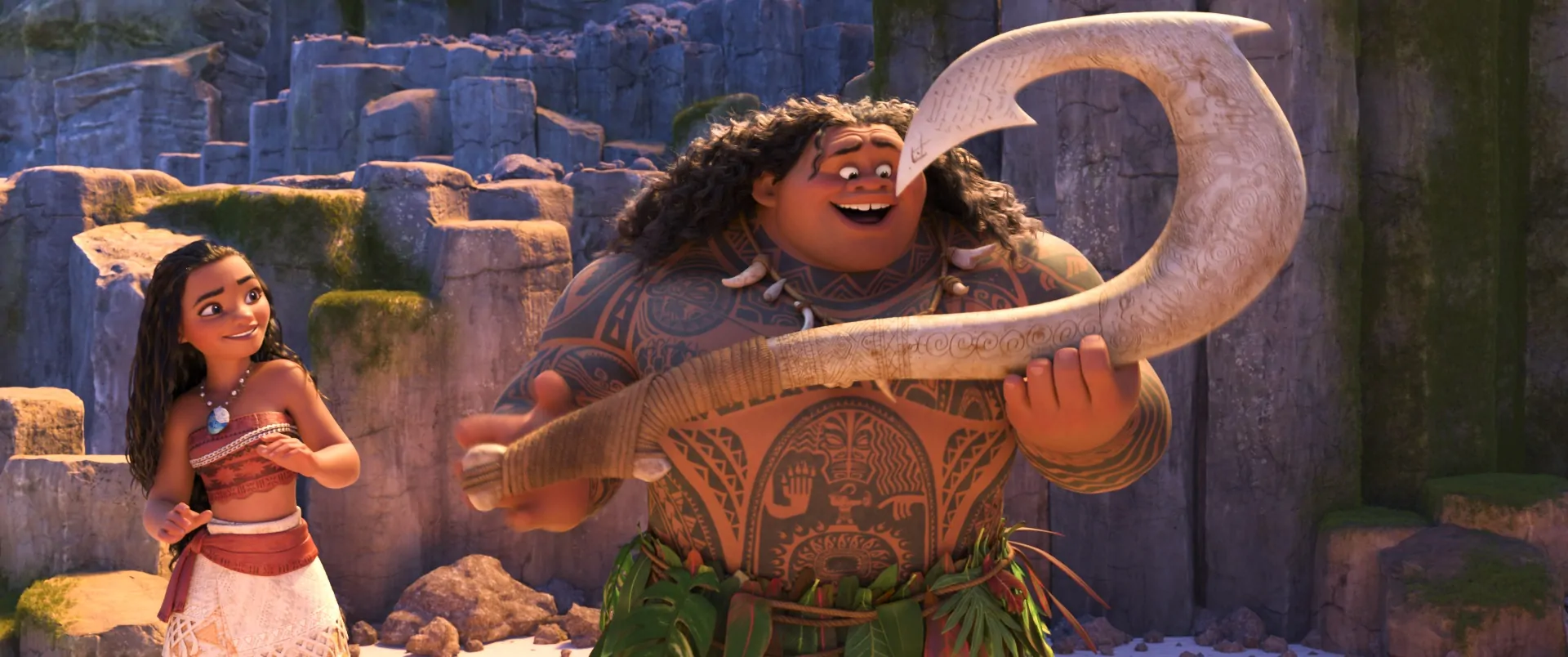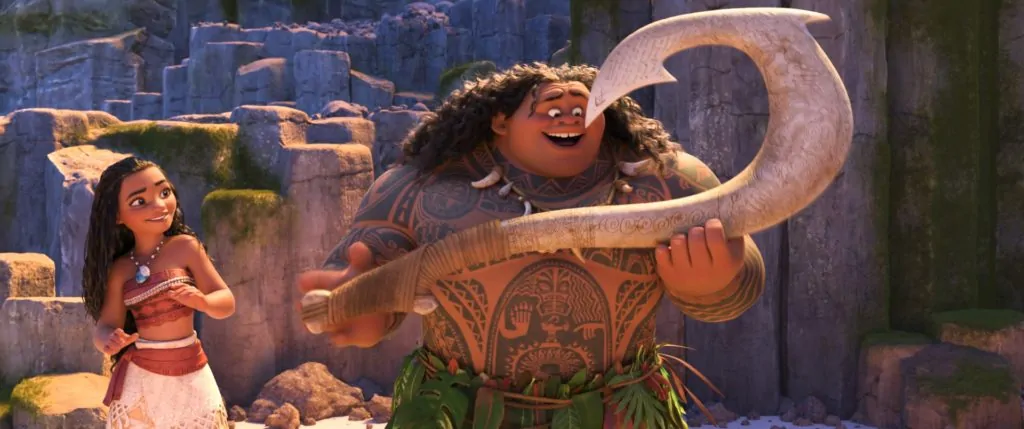 Together, they sail across the open ocean on an action-packed voyage, encountering enormous monsters and impossible odds, and along the way, Moana fulfills the ancient quest of her ancestors and discovers the one thing she's always sought: her own identity.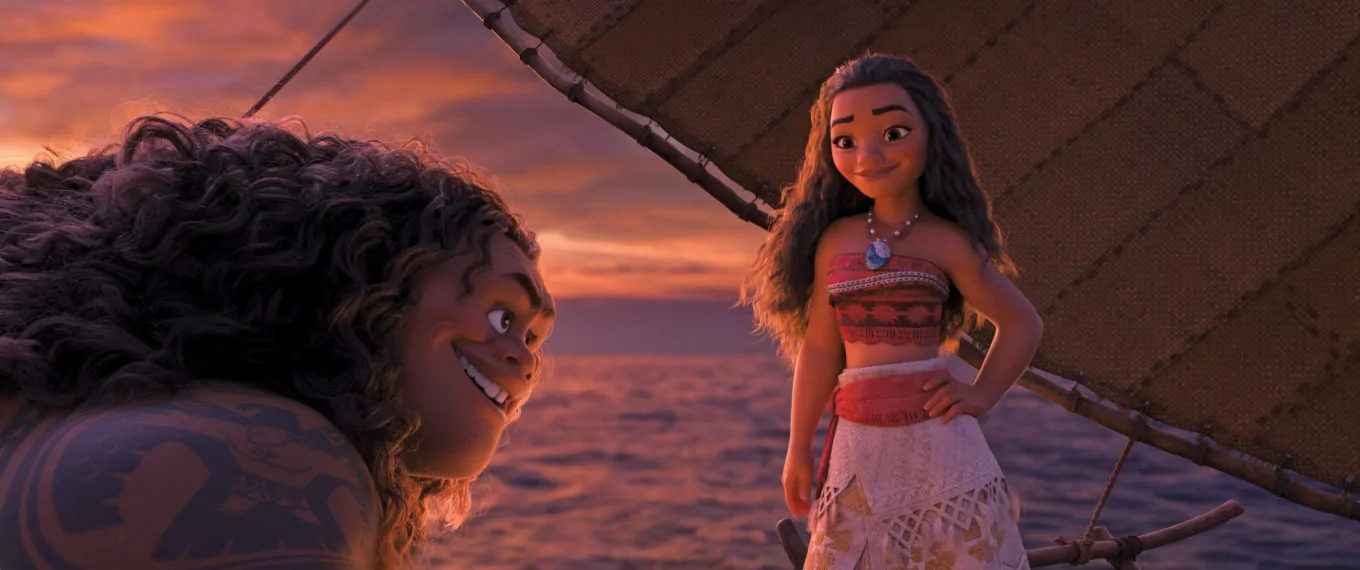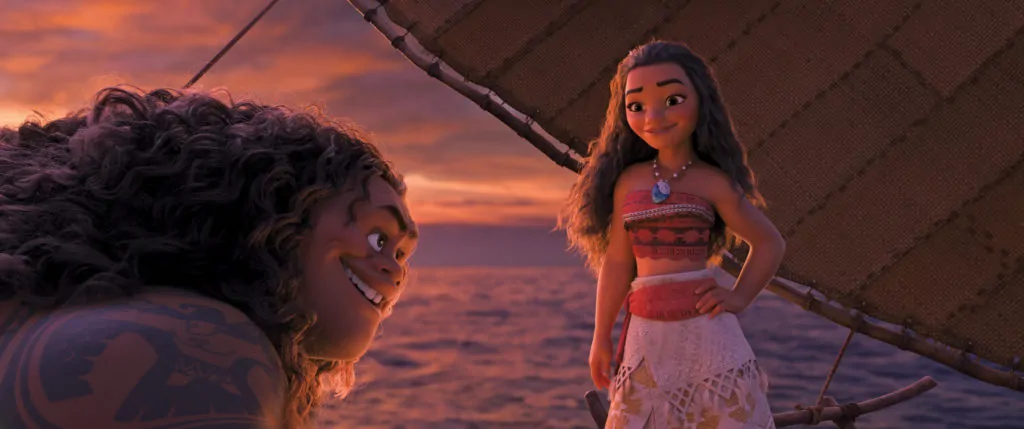 Moana Trailer
MOANA reaches the shores on November 23rd!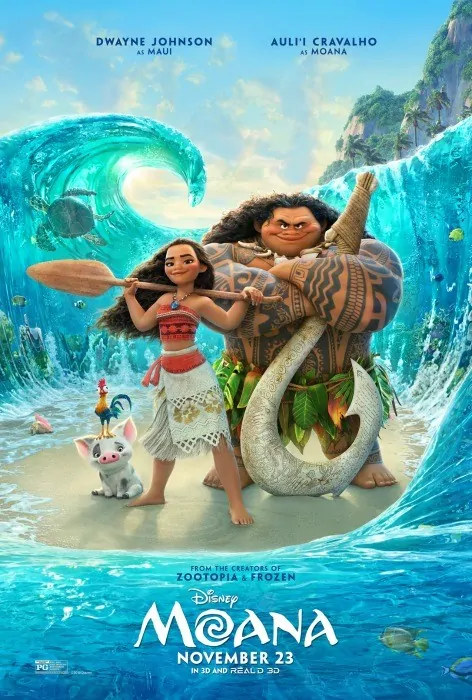 Like MOANA on Facebook, follow on Twitter, follow Disney Animation on Instagram

Visit the official MOANA website
Written by 5 Minutes for Mom Contributor, Dawn Cullo.
All Photo credit to Louise Bishop.