This post may contain affiliate links. Read my disclosure policy here.
Tonya here… As we all know, being a working parent is a juggle, but especially when you have a child home sick, or you need to take time off due to a minor illness. How many of us have had to take time off work to take ourselves, or our children, to the doctor for runny noses, coughs and other minor illnesses? Well, I'm here to show you a service being provided that is going to help change that. Thank you to Modern Medical Plans for sponsoring this post. All opinions are my own.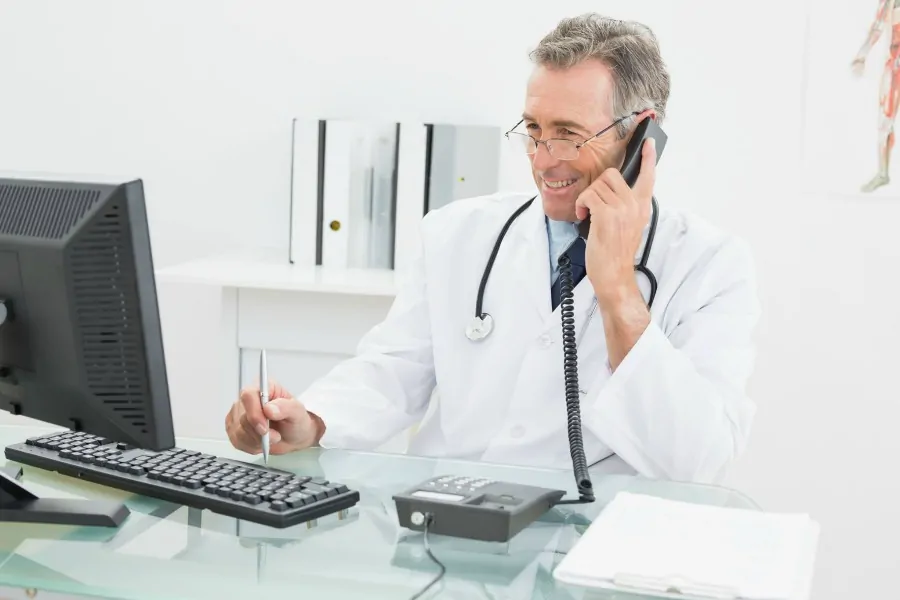 Visiting a doctor's office takes time. And when you're going in for a simple question, a prescription refill or another minor issue, it can often feel like you're spending far too much time to see a doctor.
You likely need to take time away from work to drive to the doctor's office and usually wait for what seems like ages in the waiting room. And that's if you're lucky enough to get an appointment in the first place. Sometimes a family practice is so booked up that you have to wait weeks for an appointment.
If you want to see a doctor at a clinic, you have to hope to be able to get there during their hours. If you get sick or need to ask a question outside of clinic hours, then you hope urgent care or the emergency room can see you… but those will certainly have a long wait.
On top of the hassle of wasting my precious time, I also hate having to sit in a waiting room full of germs that increase my chance of catching a virus.

But now you have another option…
Modern Medical Plans provides you with phone, video and mobile app access to licensed US physicians, 24 hours a day, 7 days a week from your home, office or on-the-go. Need medical advice at 2 a.m. or a prescription while traveling? Modern Medical Plans delivers the finest physician care – anytime, anywhere, for anyone.
Here are the benefits of using Modern Medical:
Unlimited use by every family member
One low monthly fee of $19.95
US Board certified physicians in your state (Practicing medicine at least 5 years with extensive training in telemedicine)
Prescription savings card
Personal Counselor for emotional problems, grief, marital/family issues, stress, addiction, etc…
Mobile application for iPhone and Android
Available 24/7 at home or on-the-go.
Did you know that a service like this exists in the marketplace (and that it is so affordable)?
I had no idea until now. This is definitely a service I could use, especially now that my medical insurance is no longer covered by the military (which it was while I was married) and I now have hefty co-pays and other costs.
Please note that the service is available in the US only.
Connect with Modern Medical here for more details and to read reviews of the service:
Compare the cost of Modern Medical to other clinic costs:
Urgent Care Centers $100+ co pay
Hospital $1000+
Modern Medical Plans $0 co pay
Try it for Free
Want to try out Modern Medical?
Use the offer code: "FIVE" to get one free month of service.

"Fine Print": US Residents only. This is NOT Insurance. If you are having an emergency call 911. E-prescribing in Texas is limited to audio consultations only, video consults are not presently supported. E-prescribing for patients in AL, AZ, DC, DE, FL, GA, IA, ID, IN, KY, MO, ND, NH, NM, NV, OH, and VT requires a video consultation. E-prescribing is not available for patients in Maine. E-prescribing, or electronic prescribing, is a technology framework that allows physicians and other medical practitioners to write and send prescriptions to a participating pharmacy electronically instead of using handwritten or faxed notes or calling in prescriptions.
Pin for later: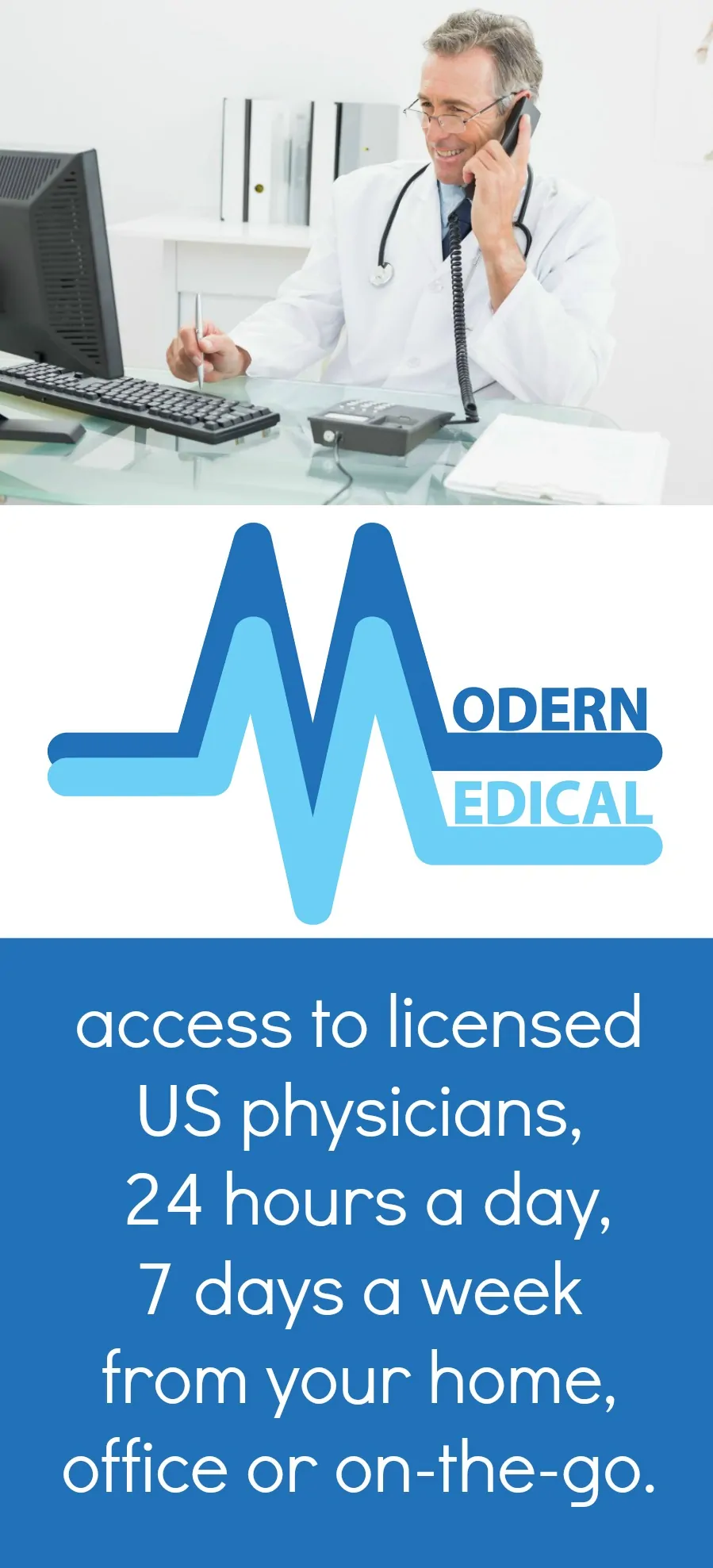 Written by Tonya Staab, contributor at 5 Minutes for Mom
Talk with us: @5minutesformom and Facebook.com/5minutesformom
Pin with us at pinterest.com/5minutesformom