This post may contain affiliate links. Read my disclosure policy here.
Let's face it, the holidays are expensive.
From the gift buying to the food and the parties, it is not hard to go over your budget in a big, big way. Overspending on the holidays is easy to do and it is also easy to convince yourself that it is for a good reason. The fact remains though that you set a budget for yourself for a reason and you need to be able to stick to it.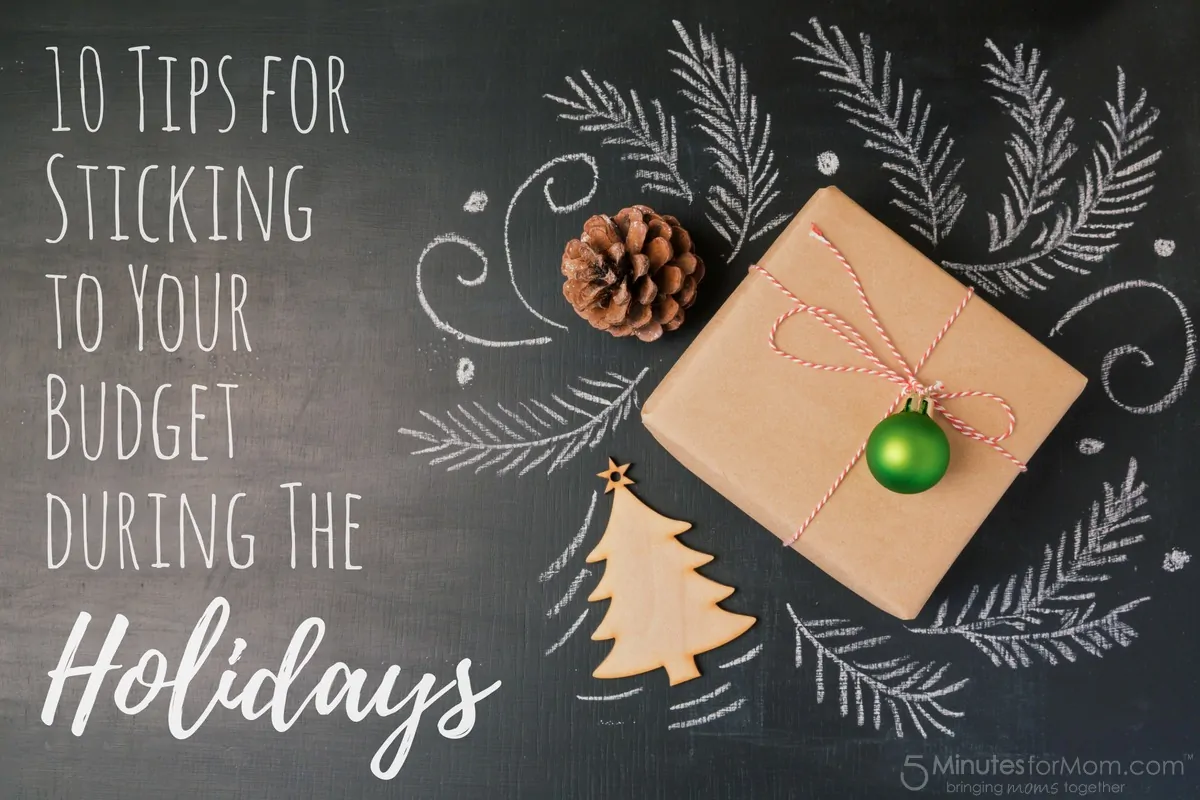 If you struggle with this, don't worry…
Here are some simple steps to help you stick to your budget during the holidays and still have a wonderful holiday season.

Make your gift list. First and foremost, you need to make a list of all of the people that you plan to buy gifts for. From immediate family members to the mailman to the white elephant gift you need to buy for work, everyone needs to be listed. The next step is to note how much per person you are going to spend. Be sure to keep a running total of each person's gift budget, that way if you overspend on one person's gift, you can adjust the numbers on the list.

List out all of the upcoming events. In addition to your gift list, you need to list out all of the holiday events that you have planned to attend or contribute to. Make sure to include parties that you are going to, kids school parties that you have to buy snacks for. Also include any traveling that you may do and don't forget to include your airfare and/or fuel costs for traveling.

Set your budget. Now that you have your lists set (hopefully you didn't forget anything), you can set an overall holiday budget. Set a number that you will realistically be able to stick to.

Get an early start. Shop around throughout the year. If you see an awesome clearance deal, grab it and sock it away in your "gift closet" and save it until the holidays. The best time to start your Christmas shopping is at the after Christmas clearance sales.

Shop around and compare. When it comes to gift buying, you need to be willing to shop sales and clearance and go to different stores if necessary. There can be some significant price differences between stores.

Don't buy special holiday clothes. Lets face it, these holiday parties only come around once a year. Do you really need a fancy outfit that you will wear only once? Do you have a nice sweater that is red, gold, black or green? Those will work perfectly for a holiday themed outfit!
Don't be afraid to say no. If you can't afford to attend an event, do not be afraid to say no to invites. People will understand.

Re-gift. Do you have a lovely new item that has been sitting on a shelf unopened for months? Regift this to someone that you know will enjoy it more than you have. There is no shame in regifting.

Sell unused items. Go through your house and put your unused items up for sale. This is a great way to declutter your home and add to your holiday budget without stretching you too thin.
Use cash. Cash is a wonderful budgeting tool. If you have already shopped and there is no cash there to spend, you can't go over your budget.
Share With Your Friends
We'd love, love, love a tweet or a pin… Thanks so much! 🙂
[Tweet "10 Tips for Sticking to Your Budget during the Holidays"]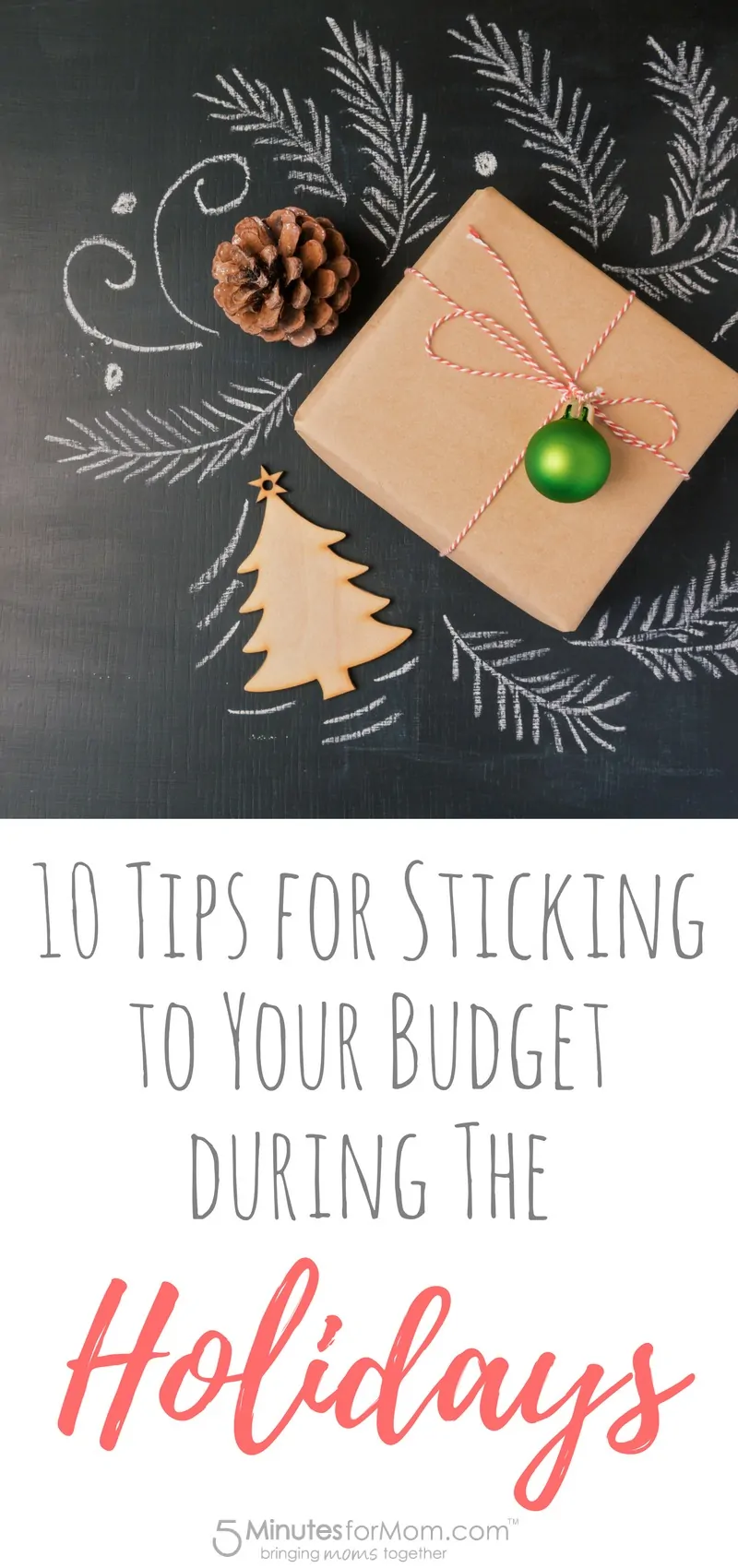 Written by Susan Carraretto, co-founder of 5 Minutes for Mom
Talk with me: @5minutesformom and Facebook.com/5minutesformom
Pin with me at pinterest.com/5minutesformom