This post may contain affiliate links. Read my disclosure policy here.
October is Fire Prevention Month so it's the perfect time to check that your family and your home are prepared in case of a fire. While some tragedies aren't preventable, there are certain steps you can take to reduce the chance of a fire happening in your home.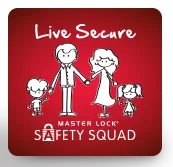 I'm a member of Master Lock's Live Secure Safety Squad and have been compensated for my time in writing this post. My opinions are my own.
I'll be honest, I really don't like thinking about fires. In fact as a child, I worried obsessively about our house burning down. My fear was definitely worse than a typical child and it was likely worsened when I watched a friend's house burn to the ground as fire fighters tried unsuccessfully to save it.
But the fact is we must think about fire safety and take steps to protect our families, homes and belongings.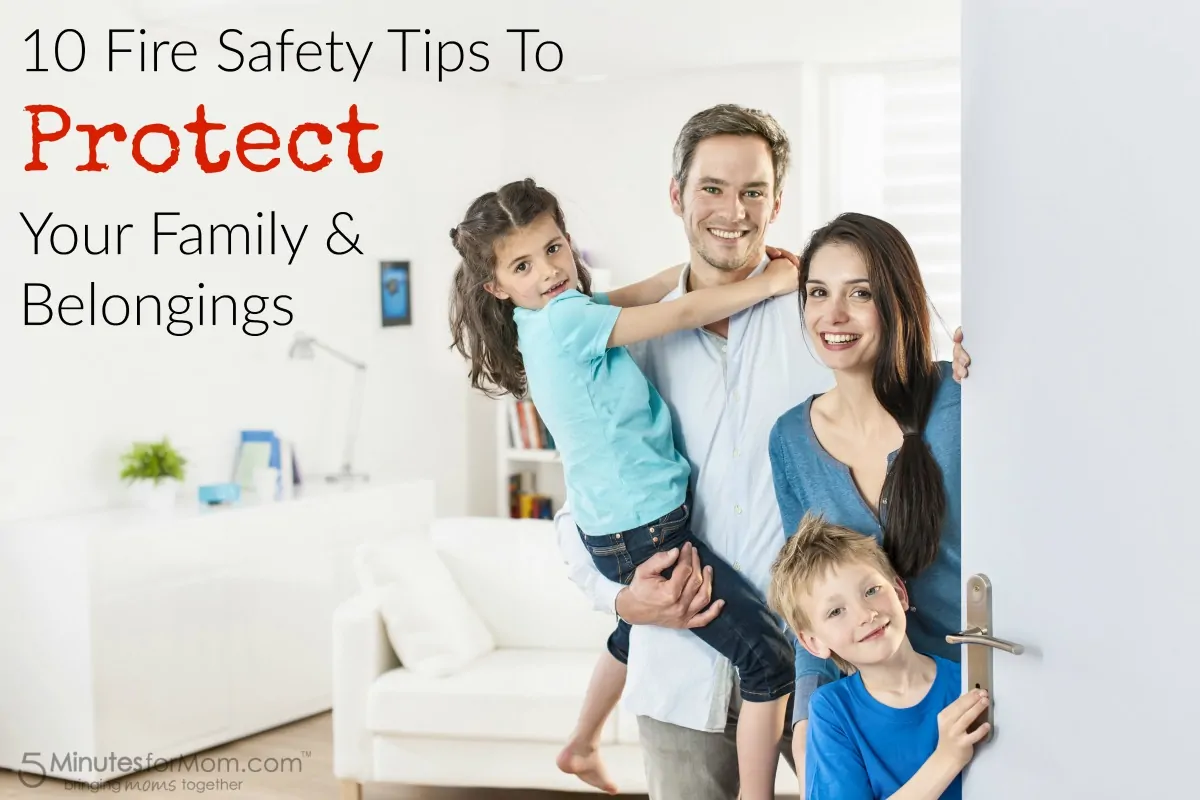 I tend to get overwhelmed with disaster preparedness and then procrastinate on taking big steps. So here I'm going to share 10 simple steps you can take to prevent fires from happening and to protect from damage if a fire does get started.

Check Your Smoke Detectors
Test your smoke detectors every month and replace the batteries each year. After 10 years, you should replace your smoke detectors with new ones.

Put Your Valuables In A Fire Safe

One important way to give yourself peace of mind is keeping your valuables and irreplaceable items in a fire proof safe such as the SentrySafe Extra Large Digital Fire Safe.

Not only does this safe protect against theft, it has third party verified protection from fire or flood.


Make An Escape Plan

You should plan at least two exit plans for each room. Check the Red Cross website for more suggestions on escape plans.

Create An Emergency Communication Plan

If an emergency happens and you have to evacuate, you want to ensure you can get in touch with your family and friends.

Scan Important Documentation And Store Securely Online

Master Lock Vault is an easy way to keep your digital information safe. It's like a Digital Safe Deposit Box.

Instead of scanning documents, you can also just snap a photo and upload to Master Lock Vault directly from your phone or PC.

Teach Young Children How To Call 9-1-1

You may not want to worry your kids, but it's very important to teach them how to dial 9-1-1. But also emphasize how serious a false call would be. Also teach them the other fire safety basics such as to stop, drop and roll.

Keep Items Away From Space Heaters

If you must use a portable heater, turn it off when you leave the room or when you go to sleep.

Ensure 9 Volt Batteries Are Stored Safely

Keep batteries in their original packaging until you're ready to use them. Don't toss these batteries in a drawer with paper clips, coins, pens, or other household items.

Be careful when discarding old batteries. Fires can start in the trash if 9-volt batteries are thrown away with other metal items.


Keep Your Clothes Dryer Clean

Clear the lint out of the filter after each load of laundry. And once a year, have the vent pipe cleaned, possibly by a dryer lint removal service.

Take Care With Candles

If you use candles, make sure they are at least 12 inches away from anything that could catch fire.

Always blow candles out when you leave a room and never let them burn while you sleep.

Pin it for Later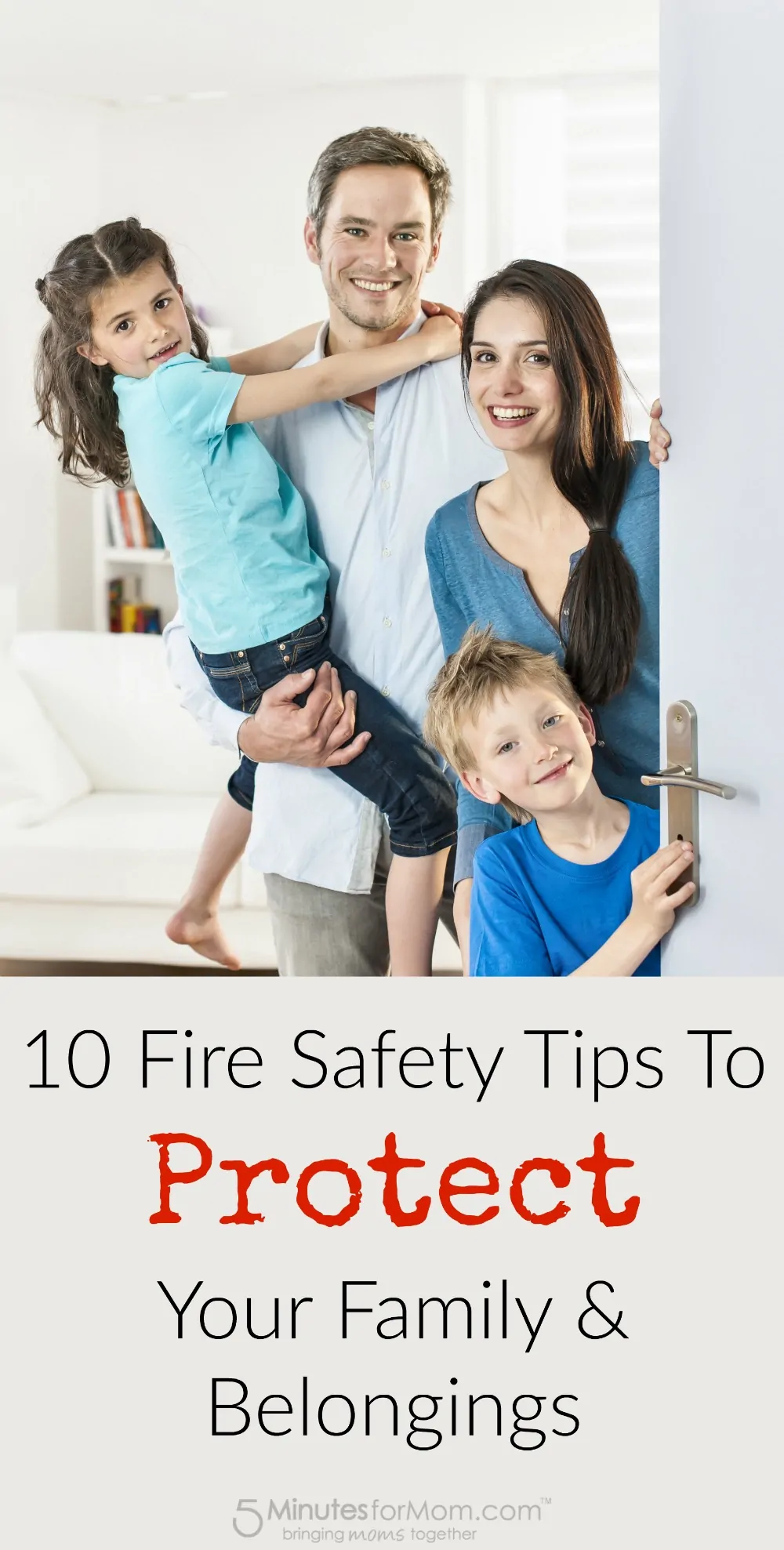 Written by Susan Carraretto, co-founder of 5 Minutes for Mom
Talk with me: @5minutesformom and Facebook.com/5minutesformom
Pin with me at pinterest.com/5minutesformom