This post may contain affiliate links. Read my disclosure policy here.
I can't believe we're already halfway through September. With summer behind us, now it's time to think about preparing our homes and belongings for fall safety and security.
The transition to fall weather is a good reminder to check in on your safety and security measures for your home and belongings… especially those that may reside outside on your property.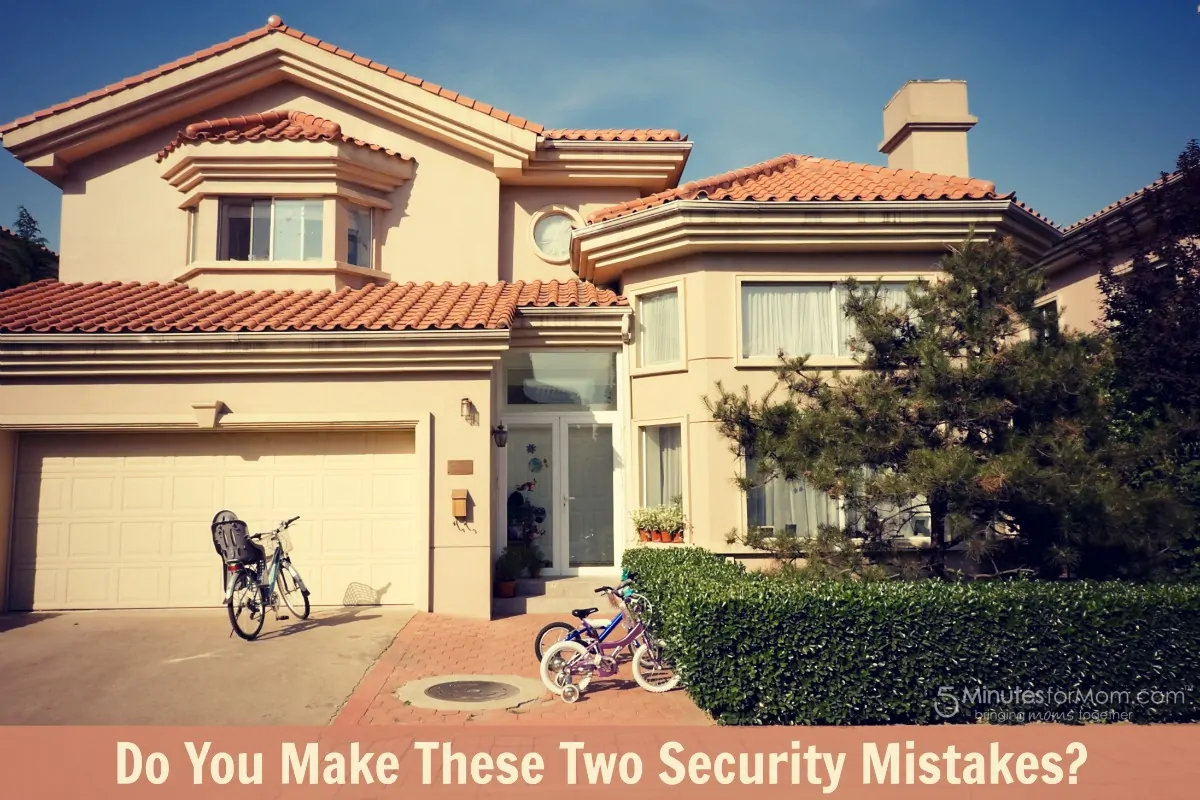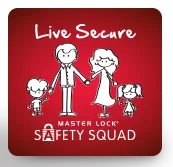 I'm a member of Master Lock's Live Secure Safety Squad and have been compensated for my time in writing this post. My opinions are my own.
We all want our homes and belongings to be as safe and secure as possible, but we often tend to get careless and make mistakes.
Here are two common mistakes that many of us make and how you can fix them.

Mistake #1
I live in a pretty safe suburban community and I know I'm guilty of having a false sense of security.
It's so easy to take for granted that your neighborhood is safe. But recently I noticed when talking to my neighbors how common it is for kids' bikes to be stolen.
When kids are riding their bikes back and forth to school, to the corner store or over to friends' houses, it's tempting to leave them unlocked. Many of us tend to think our kids' bikes will be fine parked next to the garage or under the outdoor stairs.
But no matter how safe your neighborhood seems, bikes can be expensive and you do not want them stolen.
Solution #1
As your kids are getting back into the school routine, now is a great time to talk to them about the importance of locking up their bikes.
Get your kids good bike locks and have them bring in their bikes at night to keep safe in your garage or your basement.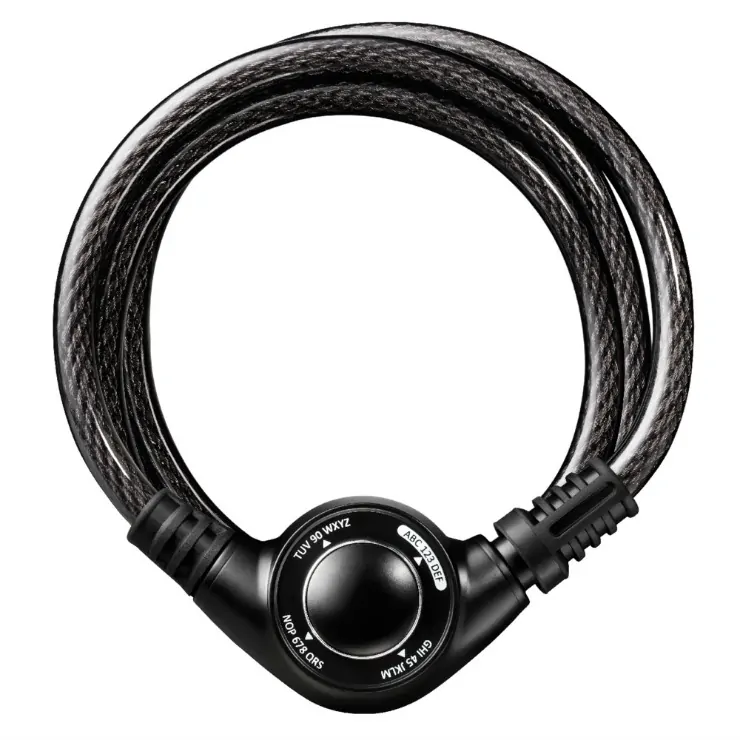 The Master Lock No. 8300D Speed Dial™ Set Your Own Directional Combination Cable Lock is a 6 foot long braided steel cable is 1/2 inch in diameter for maximum strength and flexibility.
Your kids will love not having to remember a number combination or carry a key. The patented up/down/left/right directional movement combination is fast and easy to use and it's even more secure than a standard combination cable lock.
I've tested out these directional movement locks and the combination is easy to set and reset and the lock is so much faster to open.
Mistake #2
Another security mistake many people make is leaving a key hidden under the doormat or in another hiding place.
There are lots of times you want to leave a key or access card out for a neighbor, a friend or a house cleaner. But it's just not safe to hide it outside your home.
Solution #2
If you need to give access to your home, garage, shed or another building, use a Master Lock SafeSpace® Portable Light-Up Dial Lock Box 5424D.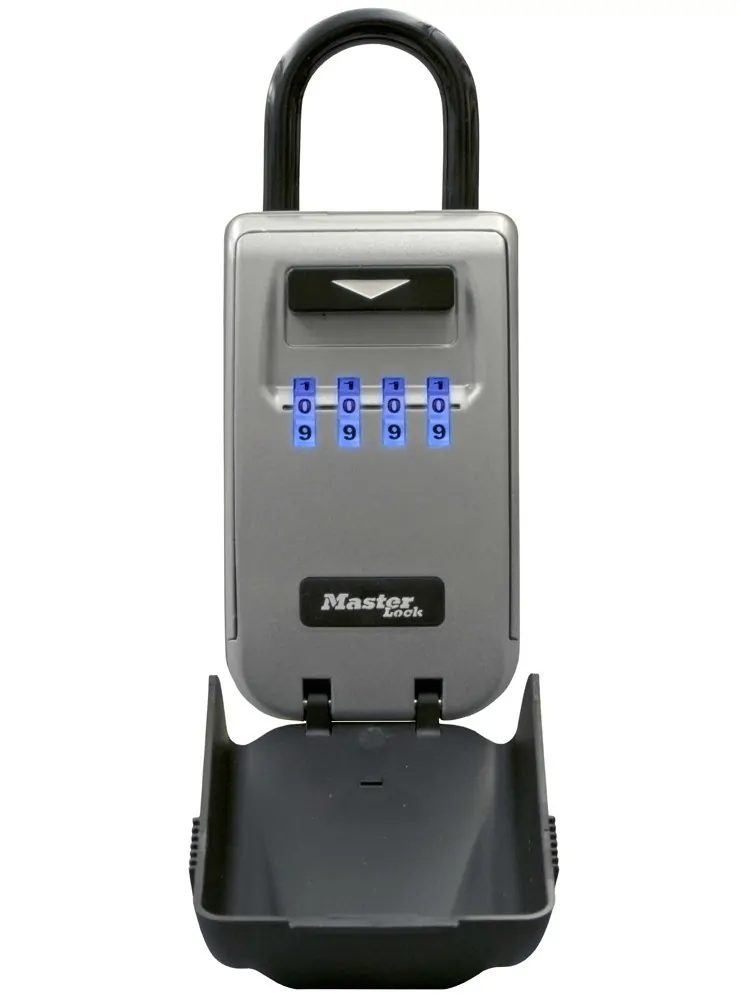 You can use one of these portable lock boxes to securely leave a key or access card for someone to gain access to your home or other building.
It has a durable weather cover and a strong body construction. You can also set-your-own-combination.
The inside of the lock box provides enough room to store multiple keys or access cards. The removable shackle on the 5424D portable model means you can easily install and remove it.
You'll really love that it has large combination dials that light up so you can easily read the numbers even when it's dark out.
Share With Your Friends
We'd love, love, love a tweet or a pin… Thanks so much! 🙂
[Tweet "Do you make these 2 security mistakes that endanger your home and belongings?"]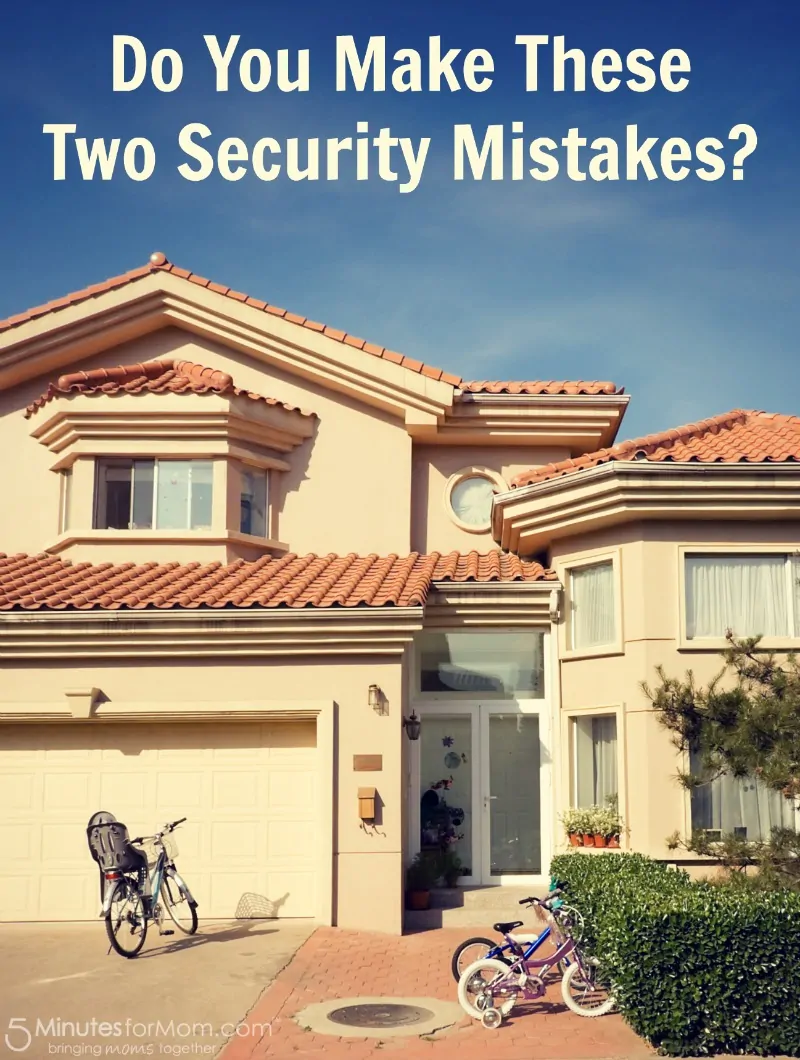 Written by Susan Carraretto, co-founder of 5 Minutes for Mom
Talk with me: @5minutesformom and Facebook.com/5minutesformom
Pin with me at pinterest.com/5minutesformom