This post may contain affiliate links. Read my disclosure policy here.
This pasta is perfect for spring! It's fresh, savory, and satisfying all at the same time! The peas and herbs give this a ton of fresh flavor which perfectly complements the rich and creamy parmesan sauce.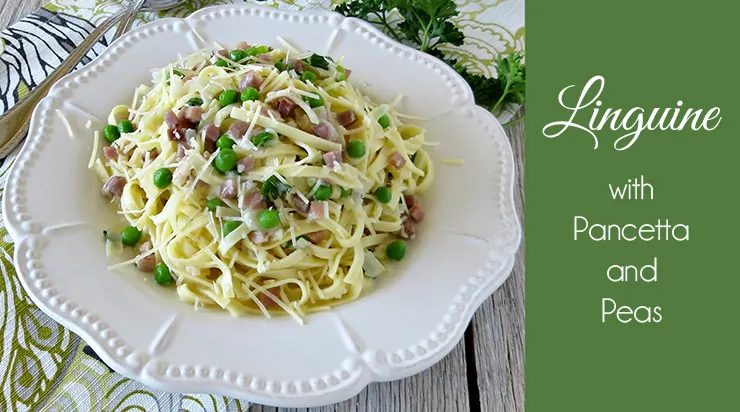 Just a small amount of butter and heavy whipping cream stirred to create a rich and savory sauce! If you wanted to lighten it up a bit, you could substitute half-and-half for the heavy whipping cream.
We also love how quick and easy this meal is! Once you get your pasta cooking, you can use that pocket of time to build your sauce. We had the whole meal ready to serve in less than 30 minutes!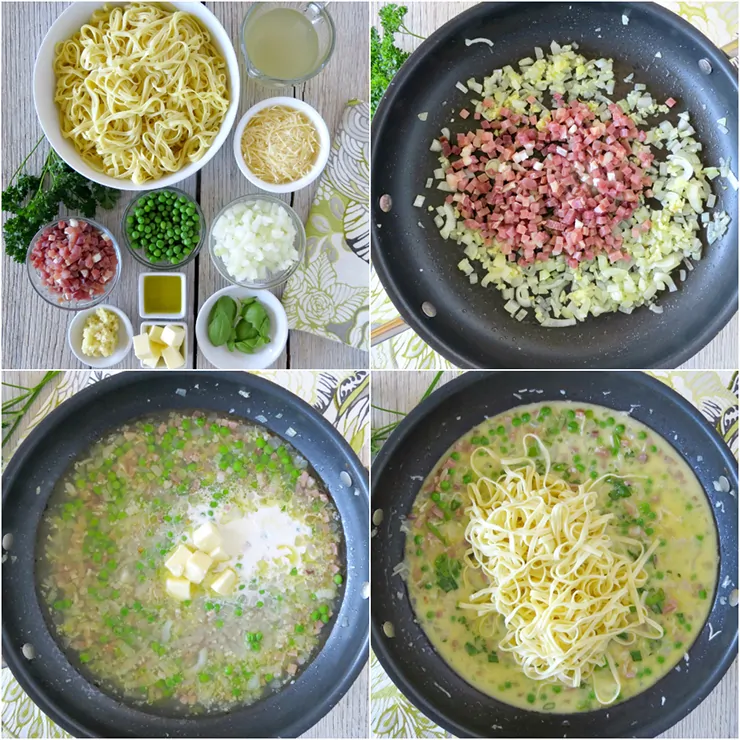 If you wanted to add extra vegetables, sliced mushrooms, peppers, and asparagus could all be sautéed with the onions, garlic, and pancetta.
When you're sautéing the onions, garlic, and pancetta, you want to be sure to do this over a medium heat. If you cook it too high, the garlic will burn, so adjust your heat accordingly.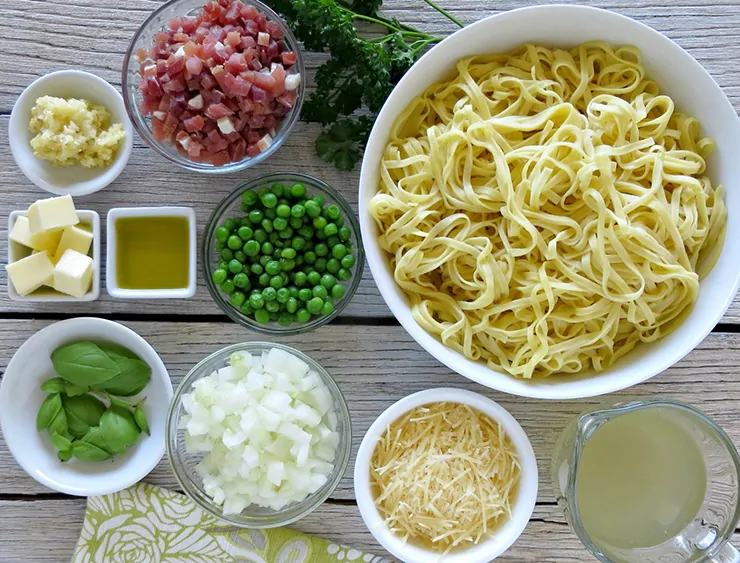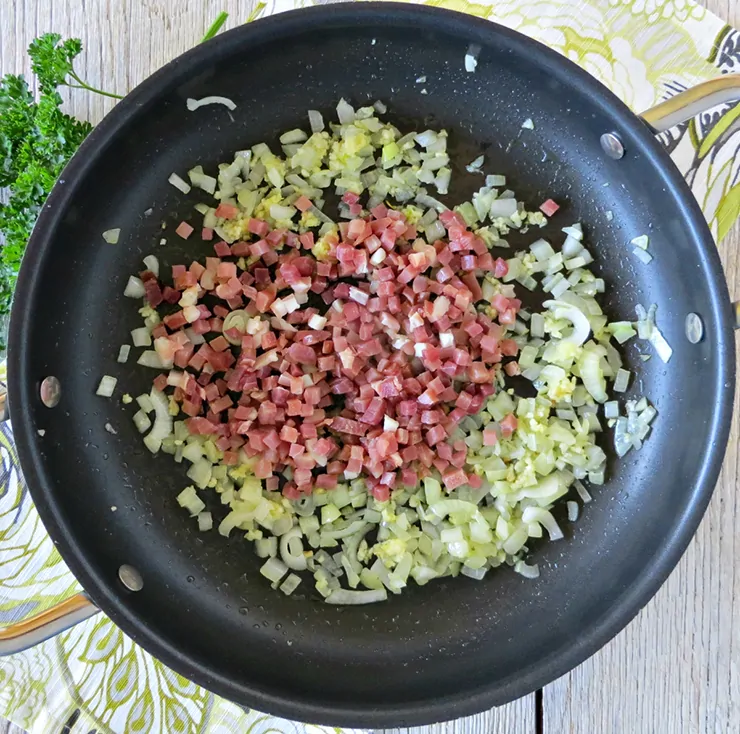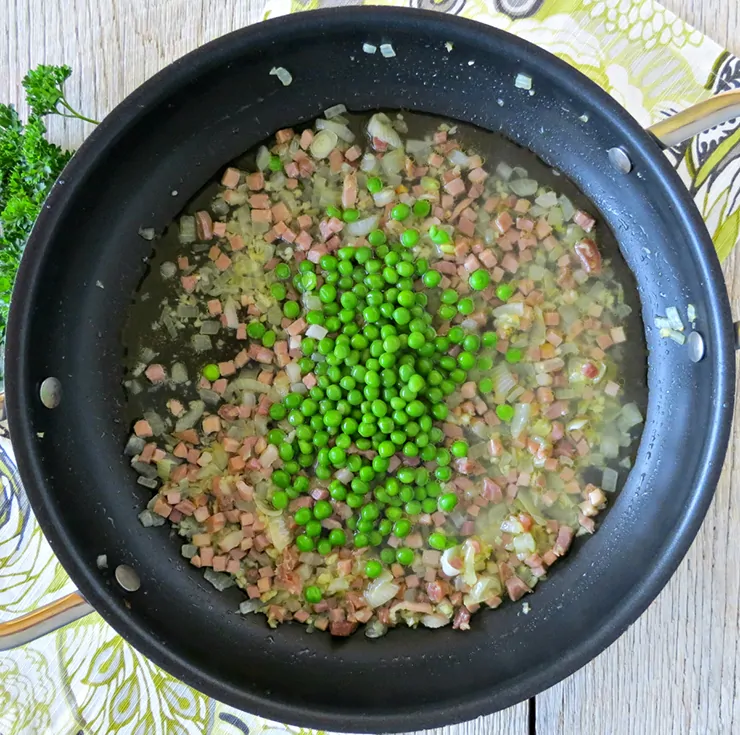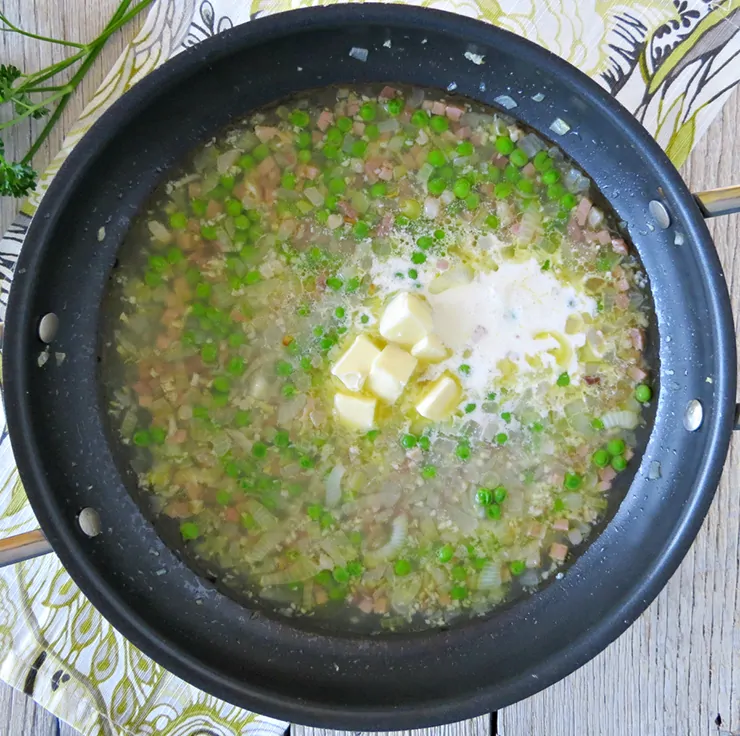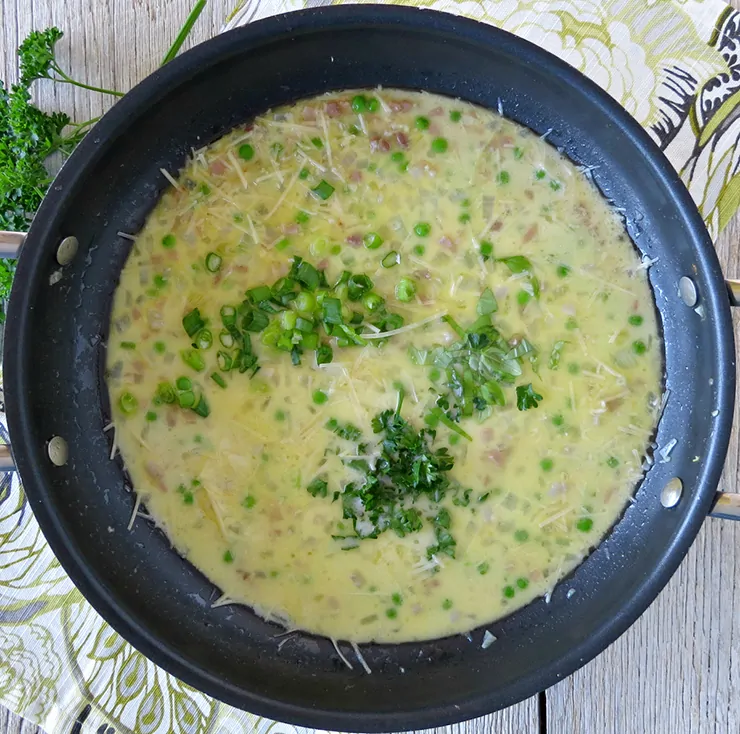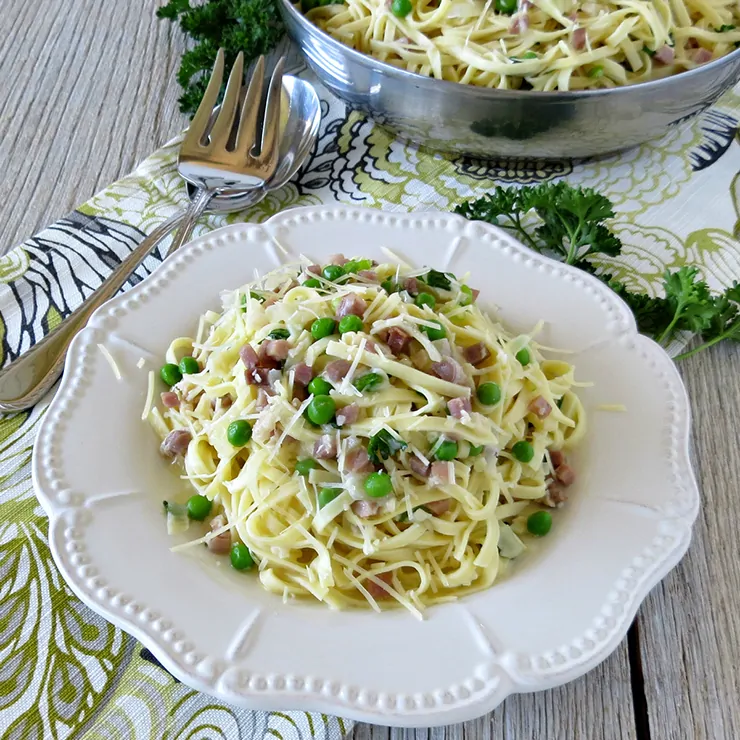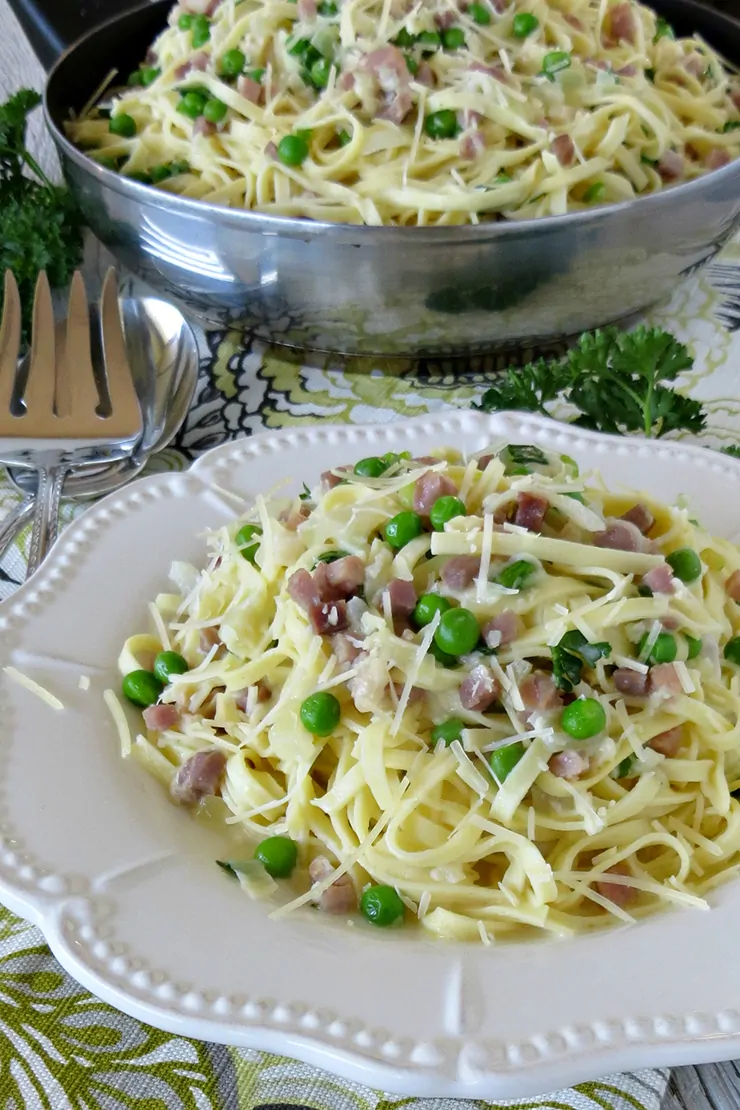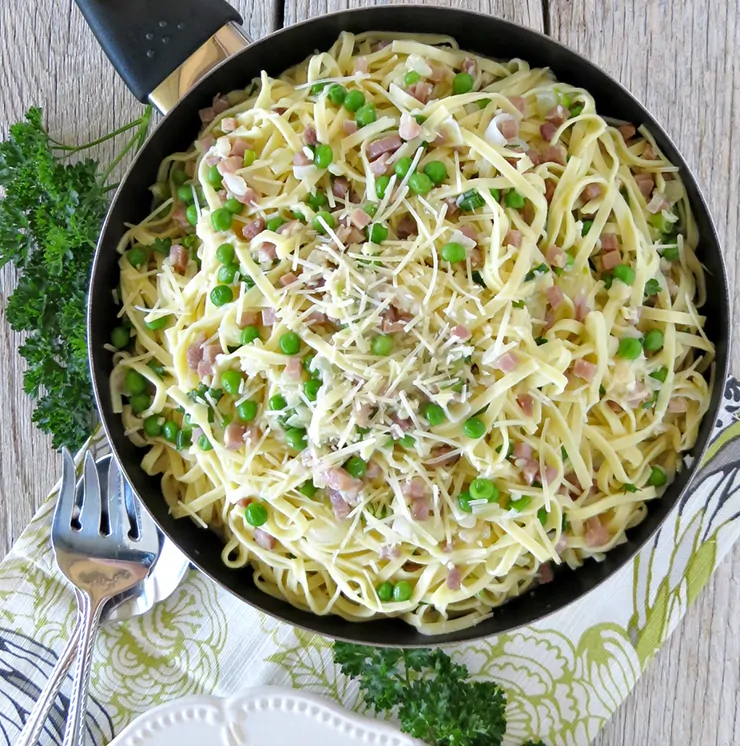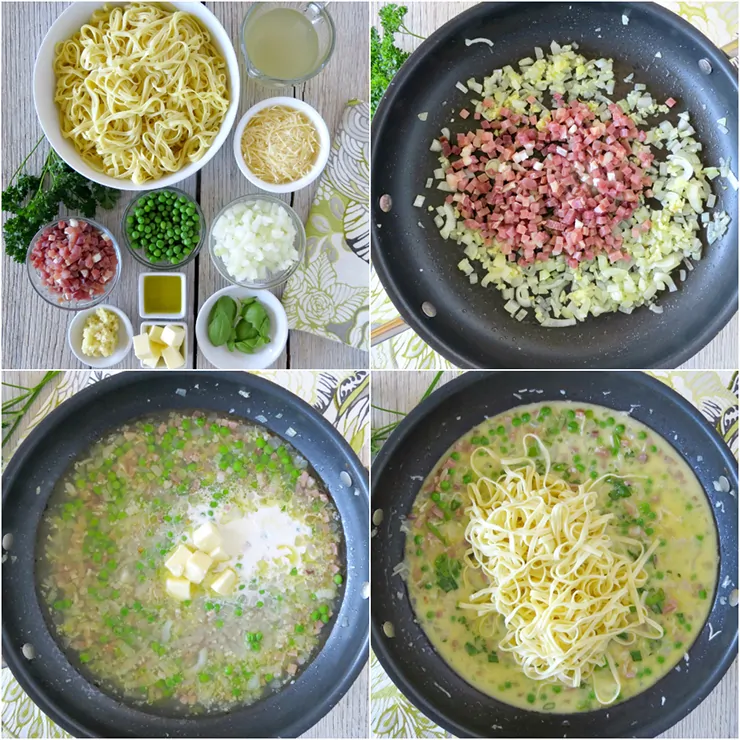 Linguine with Pancetta and Peas #Recipe
This Linguine with Pancetta and Peas is perfect for spring! It's fresh, savory, and satisfying all at the same time!
Print
Pin
Rate
Ingredients
8- ounces linguine noodles
2 tablespoons olive oil
1/4 cup onion finely diced
3 garlic cloves minced
4- ounces pancetta diced
1 cup low-sodium chicken broth
1/2 cup frozen petite peas thawed
3 tablespoons heavy whipping cream
2 tablespoons butter
1 green onion finely sliced
2 tablespoons parsley chopped
8 fresh basil leaves sliced
1/4 cup freshly grated parmesan cheese + extra for serving
Salt and pepper to taste
Instructions
Cook the pasta according to the directions on the package.

While the pasta is cooking, you can make the sauce.

Place a large skillet over medium heat, and add the olive oil.

When the oil is hot, add the onion and sauté for 3 to 4 minutes.

Add the garlic and the pancetta, and sauté for another 3 to 4 minutes.

Add the broth and the peas, and bring to a simmer.

Add the butter and whipping cream, and turn the heat down to low.

Gently stir sauce until the butter has melted and the sauce has slightly thickened.

Add the green onions, parsley, basil, and a little of the parmesan cheese and gently stir to combine. Add the remaining parmesan a little at a time, stirring in between each addition.

Taste the sauce, and adjust the salt and pepper to your liking.

Add the pasta to the sauce and toss to combine for 1 to 2 minutes.

Serve immediately with extra Parmesan cheese sprinkled on top.
Pin for Later!