This post may contain affiliate links. Read my disclosure policy here.
With kids these day growing up as digital natives, parents can sometimes get left behind and lose touch with what their children are doing online and lose out on important bonding time.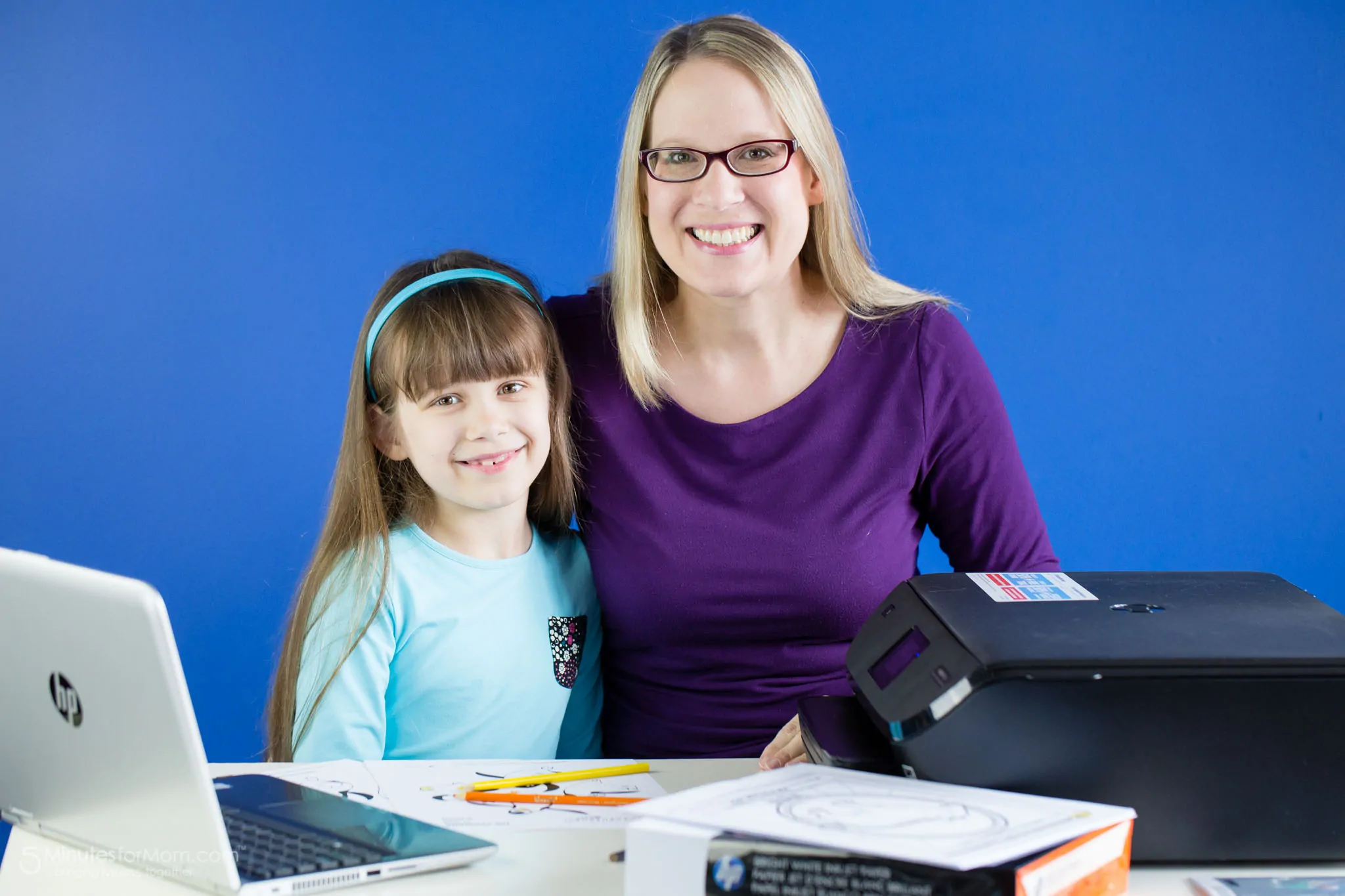 We can't change the fact that our kids are going to be constantly immersed in technology, so as the saying goes… "If you can't beat 'em, join 'em."
Chances are your kids want to spend time with you and learn from you… (unless perhaps if they're deep into their teenage years)… so use some of that time productively with their favorite tools.

5 Benefits of Using Technology to Bond with Your Kids
You Keep Your Knowledge Current.

As technology constantly changes and new apps pop up every minute, it's easy to fall behind and feel out of the loop. If you're regularly online with your kids, using new apps and software to create and share content as well as connect with friends and family members, you'll stay up to date.


You Learn From Your Kids.

Kids can teach us a lot… especially about software tools and apps! Your kids will build confidence as they teach you how to use software or find new resources online. And you'll find out more about what apps and websites they're using.


Your Kids Learn From You.

You can share your expertise in various areas while you work and play together online. If you're researching a topic together, they'll learn what types of questions yield the best search results and how you structure your thinking to delve deep into topics.

If you're a photographer or graphic artist or you've spent some time editing videos, you can really help your child get interested in using advanced tools to create their own works of art.


You Build Trust.

Browsing the Internet and spending time talking together will help you both build trust in each other. You can talk about online safety and the importance of using strong passwords and other ways to protect your online presence. Kids may seem to know a lot about the Internet, but they definitely need lots of guidance on how to stay safe.


You Have Fun Together.

The best thing you can do is simply have fun with your kids. The time you invest in relaxing together and bonding while they are young, will pay off when they get older.
5 Ways To Use Technology To Bond With Your Kids
Make a Scrapbook with Printed Photos.

I bet you take lots of photos of your kids. So together browse the photos on your computer or phone and print out your favorites to make scrapbooks.

Printers such as the HP ENVY 5540 All-in-One let you print lab-quality photos directly from your smartphone or tablet.

Another fun idea is to scan in old photos from your childhood and make photo albums that include both recent and old photos.

Don't worry about the cost of ink when printing lots of photos… use HP Instant Ink. It's an affordable, easy way to have Original HP Ink delivered to your door. HP Instant Ink plans start at only $3.99 a month and you can change or cancel your plan at any time.




Record and Edit Family Videos.

Do your kids love recording and watching family videos? Together you can practice using video editing software by putting together video clips into longer length movies. If you're going on a family vacation, record lots of video and encourage your kids to shoot their own footage too. Then together relive the fun by putting together a movie to share with extended family.


Learn New Skills Together.

It's important for kids to see that you too are always learning. Try new programs together or even consider taking online classes, such as an art class, and learn something new as a team.

Even if it's a skill your kids are working on themselves, having you close by cheering them on can help. My kids are using a program to learn to type, and they love having me watch their progress.

Have Fun with Printable and Games.

We love printables. My girls love to color and we especially love how the HP ENVY 5540 All-in-One comes with printables built right into the printer!

Yes, you can have free coloring pages, crosswords, and more delivered on your schedule or you can download them on demand directly on the printer using HP Printables.

Watch YouTube Videos.

Kids watch tons of YouTube videos. So spend time together on YouTube to find out what they are watching and relax while you laugh at silly videos.

We're loving the how the HP Pavilion x360 convertible notebook PC changes from a notebook to tablet or to tent and stand. My kids can easily switch from using it as a laptop to practice typing to then flipping it into a tent and stand for us to watch their favorite videos while we relax together on the couch.
There are so many ways you can use technology to have fun, learn and bond with your kids. We hope these ideas get you inspired.
Canadian Giveaway
If you missed it, we currently have an awesome giveaway running for our Canadian friends. The prize pack includes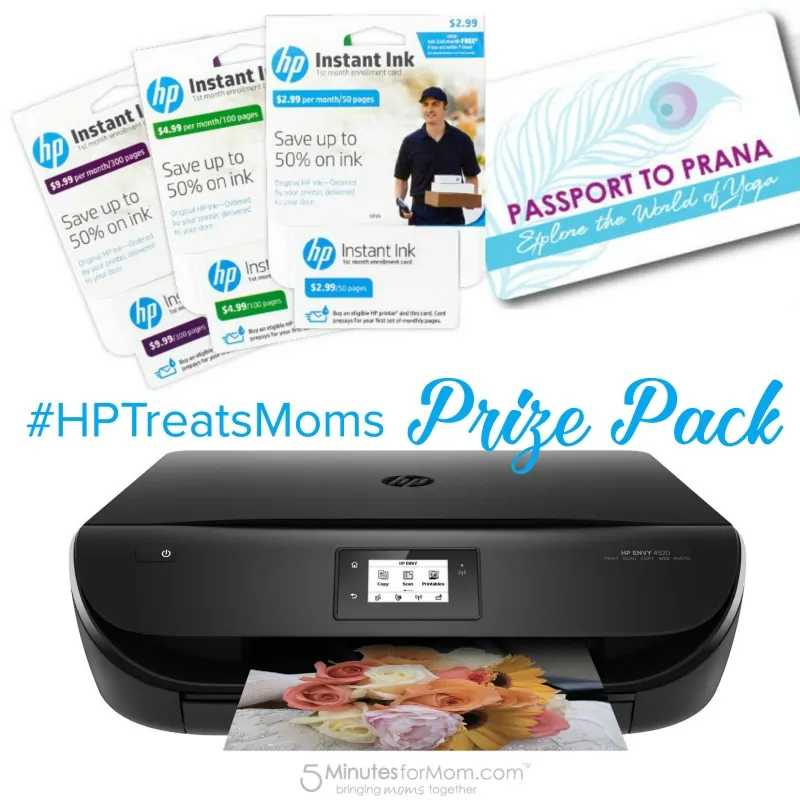 Follow HP Canada on Twitter @HPCanada, on Instagram @hp and on Facebook HP Canada
Pin for Later

Disclosure: HP products mentioned in this post were supplied by HP Canada.
Written by Susan Carraretto, co-founder of 5 Minutes for Mom
Talk with me: @5minutesformom and Facebook.com/5minutesformom
Pin with me at http://pinterest.com/5minutesformom/