This post may contain affiliate links. Read my disclosure policy here.
What is your favorite way to treat yourself? Do you struggle to carve out some "me time" in your day? This Mother's Day, HP is applauding moms for everything we do for our families on a daily basis and treating our Canadian friends to a giveaway.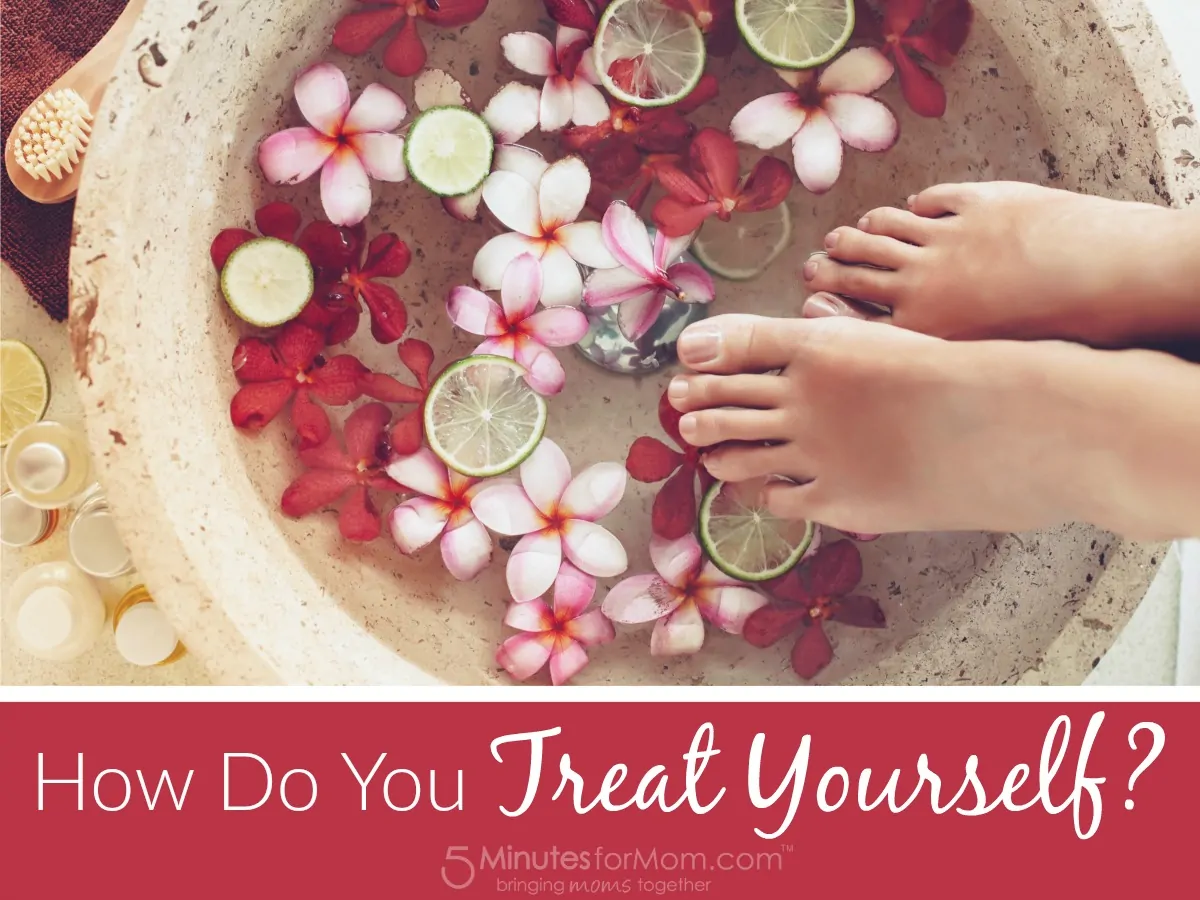 Are you like me and crave time to yourself, but then as soon as you're away from your kids, you miss them?
I've turned down almost all travel opportunities this year because I can't bear spending the money on trips without my girls. Instead, I'm using all my travel budget (and more) to bring my girls to Disney World this week for the Disney Social Media Moms conference. Janice is attending the conference and I'm going as her guest and together we're bringing our three girls. We're going to stay in the same hotel room and enjoy being one big happy family.
To be honest, I can't imagine a better way to treat myself than treating my kids to a trip to Disney World.
But… if I truly try to put myself first, and think of my favorite ways to actually treat MYSELF… I'd say my number one favorite thing is to go to the spa. I love getting facials and massages. That is definitely my happy place. Sadly, I don't get to the spa often enough.
As a single mom, working at home as a blogger, I don't have much spare time or spare cash. So I try to treat myself in small ways throughout the week.
Here are my 5 favorite ways to treat yourself without spending money…
Binge watch a TV series. I love good stories and there are some phenomenally good shows that you can escape in and really get to know the characters. While I love watching movies, one of my favorite parts of binge watching a TV series is that similar to reading a book, you get to know and spend a longer time with the characters.

Go for a walk alone. Walking alone and absorbing the quiet is so refreshing. While I appreciate a good chat with a friend, when I need to rest my mind and renew my spirit, I go for a long walk alone and experience nature.

Breathe in a calming scent. Essential oils are all the rage these days and for good reason. I regularly diffuse various oils to relax and calm me. But for a no-cost option of letting your sense of smell calm you, pause and breathe in natural aromas throughout your day. For instance, take a few deep breathes when you scoop your coffee grinds to make your morning coffee. Slice open a lemon and enjoy the healing smell before you add it to a glass of water. And, literally, stop and smell the flowers.

Take a nap and don't feel guilty. Laying down for a rest in the middle of the day can feel like heaven. But not if you feel bad about doing it. Treat yo'self to a guilt-free nap.

Have a bath with epsom salt. Your muscles are likely as tired as you are. Relaxing in a hot bath with epsom salt will feel wonderful while you're in it and even after. The epsom salt really does help relax and soothe tired muscles.

While I love taking time to myself to rest and recuperate, I really am happiest when I'm with my children.
HP realizes moms are happiest when they're spending time with their children. So HP is asking moms how we can use the latest HP devices to help enjoy more fun family time and balance our lives while staying productive – on Mother's Day and year-round.
These days, technology really does play a huge role in family life.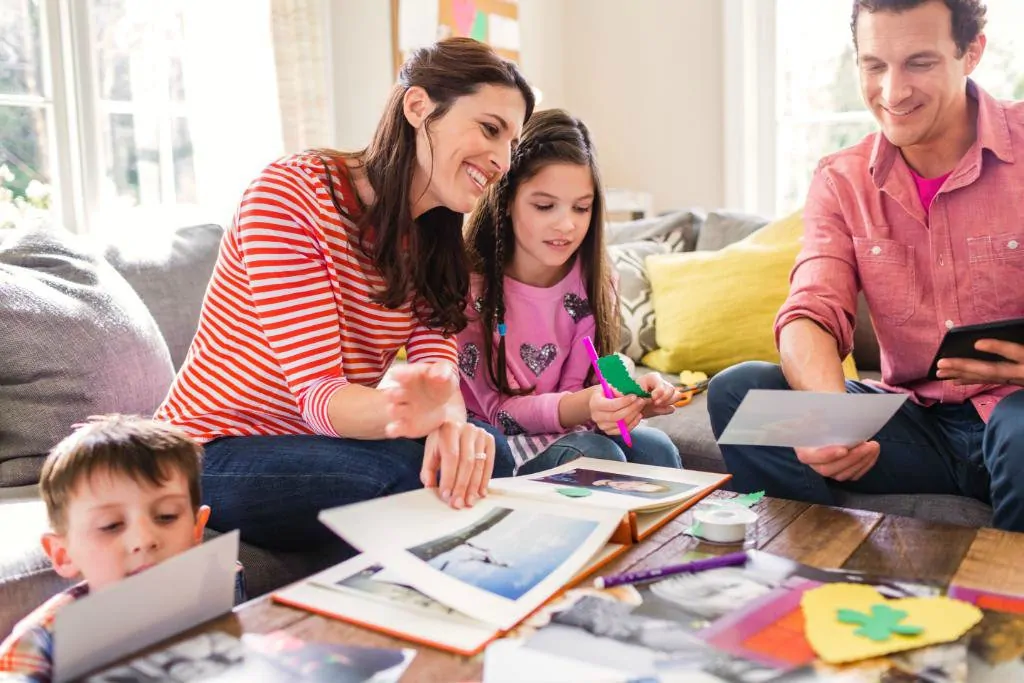 Here are 5 ways that my family uses technology to spend time together…
Taking photos.

My favorite thing about smart phones is how easily it allows us to take and share photos. My girls love taking silly photos of themselves and texting them to their cousin Olivia.

And I of course love capturing all sorts of candid moments and seeing them grow though countless photos. Before digital cameras, we certainly wouldn't have been taking so many pictures.


Printing those pictures.

We love HP printers so we can print beautiful photos at home. Making scrapbooks together with photos you print is such a perfect family activity.

A printer like the HP ENVY 5540 All-in-One even allows you to print lab-quality photos directly from your smartphone or tablet! How cool and convenient is that for us moms?


Watching videos together on tablets.

Whether you're snuggling on the couch, or waiting in line somewhere, it can be a great bonding time to watch your kids' favorite videos together. I find it helps to keep connected and see what their interested in at the time… since they grow so fast!

A convertible notebook PC like the HP Pavilion x360 brilliantly transforms into 4 different modes for work and play – notebook, tablet, tent and stand – to allow you and your crew to enjoy screen time together and get work done in comfort and style.

Playing computer games together.

There are so many different types of games and many of them are educational. But even if it's just a way to spend time and bond while your child is in their zone, taking time to play computer games can be worth it.


Learning about anything and everything.

Our kids can't even grasp how amazing the Internet is. They never knew life without it, so they take it for granted. But if you spend time together researching and finding the answers to all sorts of questions, you can help them experience more of the positive and productive side of the Internet.

And let's face it – in addition to learning, kids love tactile things. So take learning from the screen to the page and print what matters most to your family with HP Instant Ink. It's an affordable, no mess and no stress way to ensure you never run out of ink at home. It's really simple: no catches, no contracts and no trade-off on the quality of the ink – simply beautiful, Original HP Ink delivered to your door. HP Instant Ink plans start at only $3.99 a month and you can change or cancel your plan at any time.

Life as a mom is full of joy but it moves fast and it can be exhausting. Remember to take time to care for yourself so that you can better enjoy your time with your family.
Canadian Giveaway
We have an awesome giveaway for our Canadian friends. The prize pack will include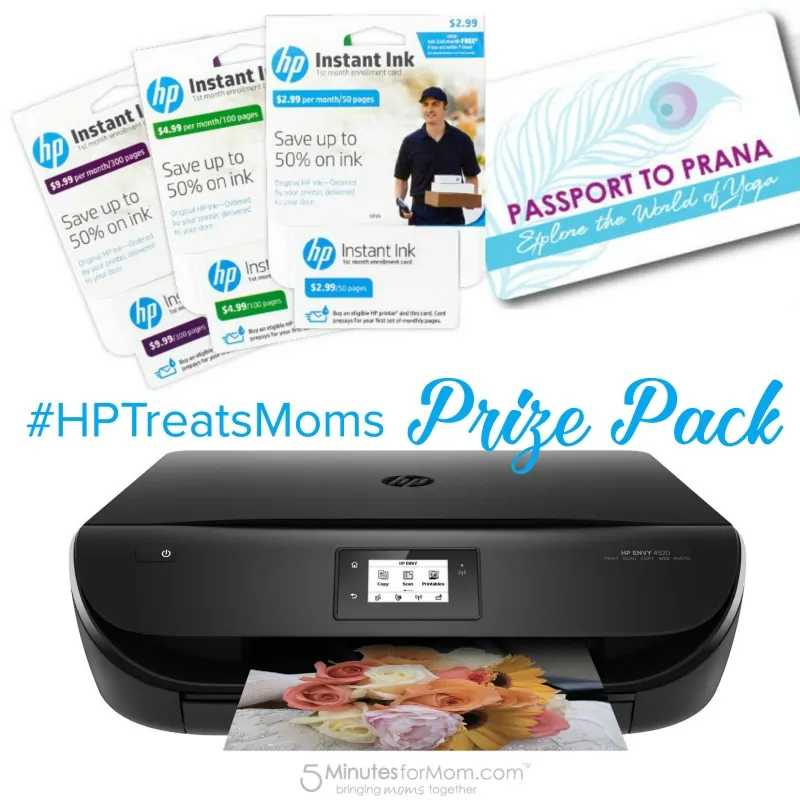 To enter to win, please tweet @HPCanada using the hashtag #HPTreatsMoms and share how yoga, the HP ENVY 4520 All-in-One printer and HP Instant Ink gift card will help give you the best of both worlds and then complete your entry using the form below.
For example, tweet something like this (but change the wording to your own)…
[Tweet "@HPCanada I'd love #HPTreatsMoms so I can relax with yoga and make a scrapbook with my kids. #entry"]
Follow HP Canada on Twitter @HPCanada, on Instagram @hp and on Facebook HP Canada
Pin for Later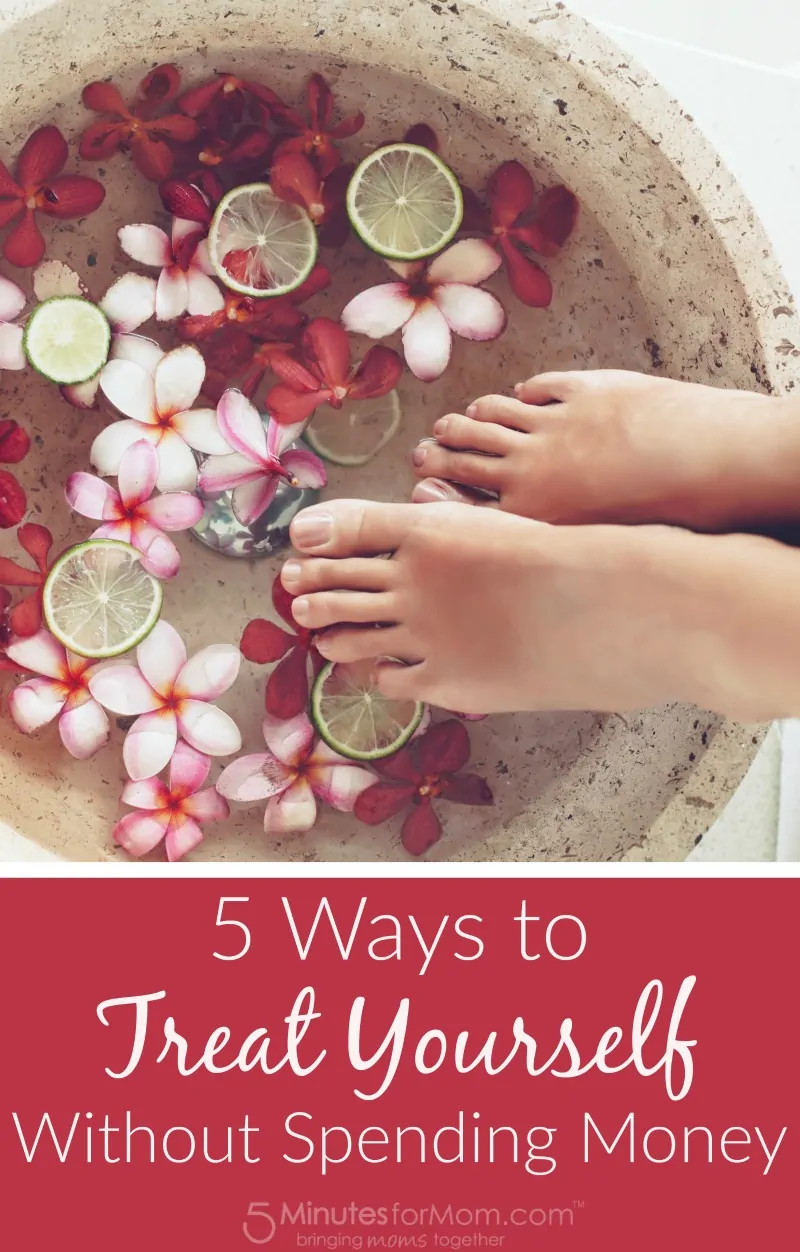 Image Credit: Adobe Stock and HP Canada
Disclosure: HP products mentioned in this post were supplied by HP Canada.
Written by Susan Carraretto, co-founder of 5 Minutes for Mom
Talk with me: @5minutesformom and Facebook.com/5minutesformom
Pin with me at http://pinterest.com/5minutesformom/