This post may contain affiliate links. Read my disclosure policy here.
ABC TV invited 5 Minutes for Mom contributing blogger Dawn Cullo to Los Angeles, CA to attend the Zootopia media trip. Dawn's expenses were paid for the trip but no other compensation were paid and all opinions are Dawn's.
While in Los Angeles in December I had the opportunity to sneak a peek at the "Marvel's Agent Carter" set and visit the Wardrobe Department.
Here are some photos of the set that you might recognize.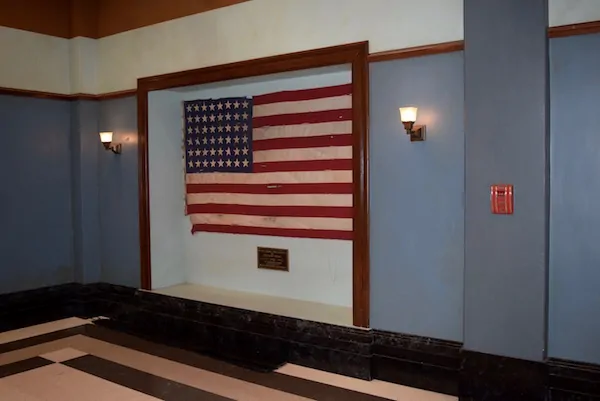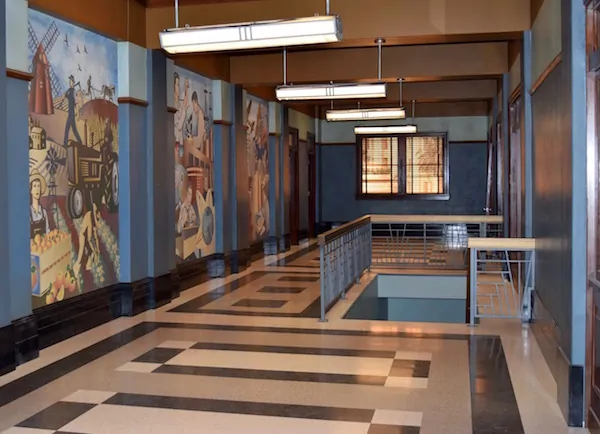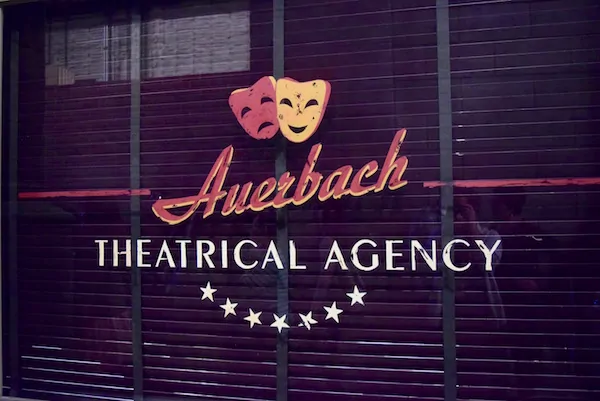 We were allowed to visit the SSR and check out what the team was working on. I can tell you that by the looks of things Peggy Carter has her work cut out for her this season, there are a lot of bad guys that need to be locked up. Just like this group of bloggers, they were put into Twitter Jail, but they had it coming.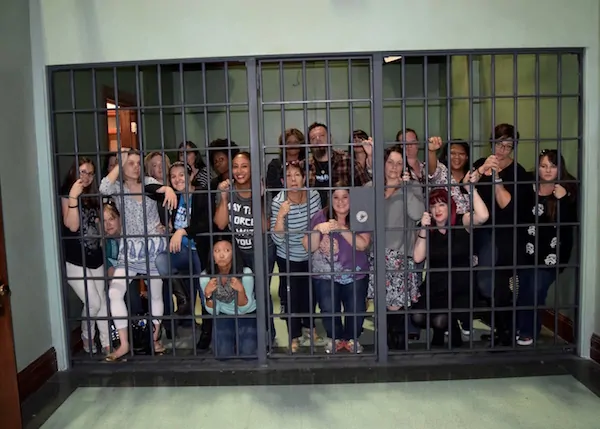 There were a lot of case files and investigations happening at SSR.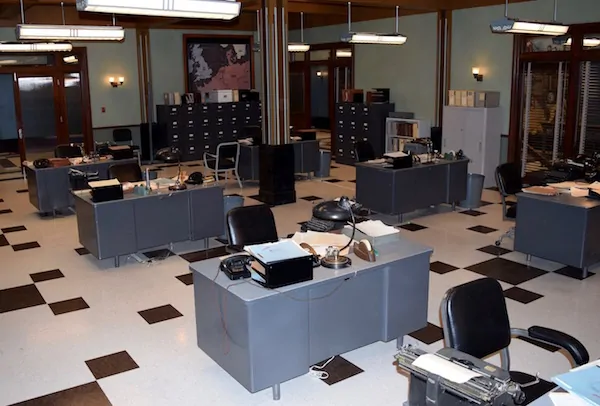 They were understaffed and they even asked me to answer the phone for a bit. I wasn't very good at it, I kept telling everyone who called "Please Hold" and then I hung up on them. The folks at the SSR told me to go back to blogging.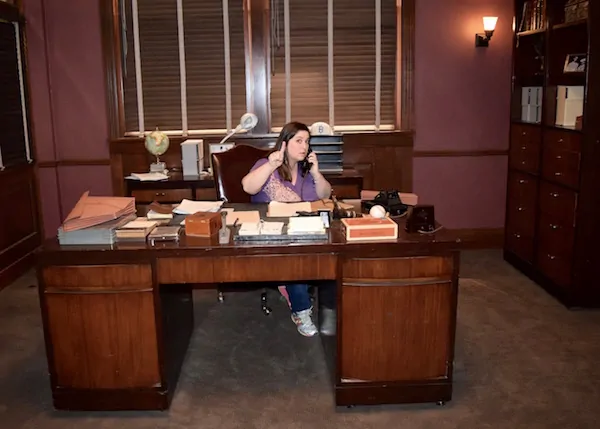 Visiting the set of Marvel production is always a treat because there is so much detail and hard work from the crew that go into the series. I am always in awe of the costumes on the show, the research done by Costume Designer Gigi Ottobre-Melton is amazing. Her fabulous team puts together the look for the cast of the show by not only making the costumes but by scouring Los Angeles for vintage pieces.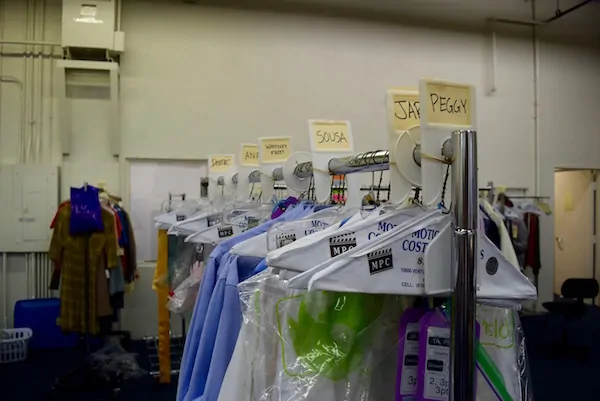 Here are some looks you might recall seeing on Peggy Carter.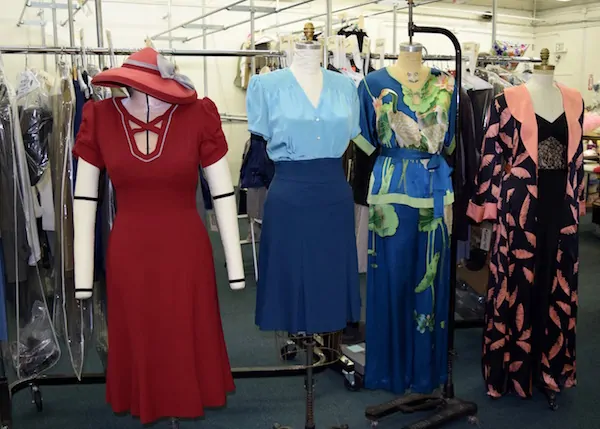 We were treated to even more Ladies fashion. These colors are stunning together. Which one is your favorite? I am LOVING the purple suit.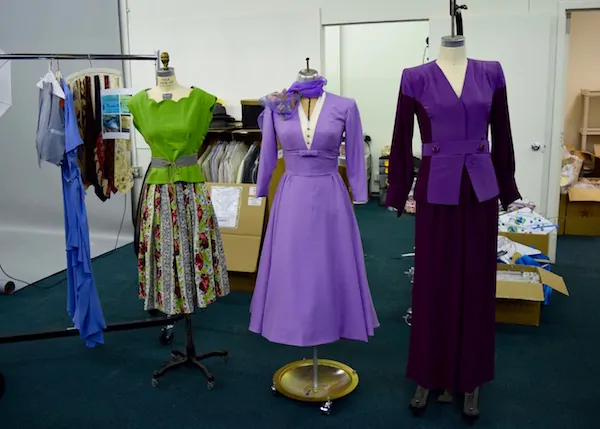 The detail on these pieces is incredible, lots of work is put into them.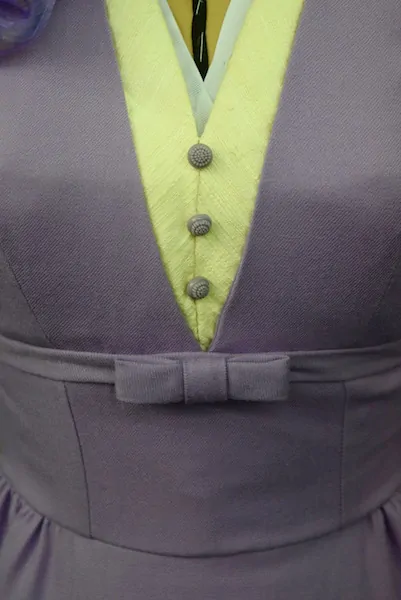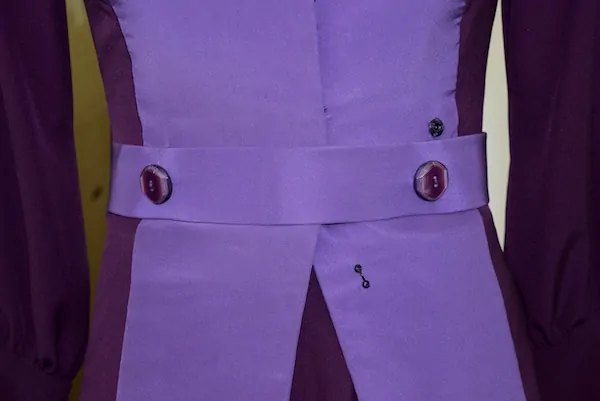 The Gentlemen's Fashion, while not as colorful is still in style with the 1940's Los Angeles era.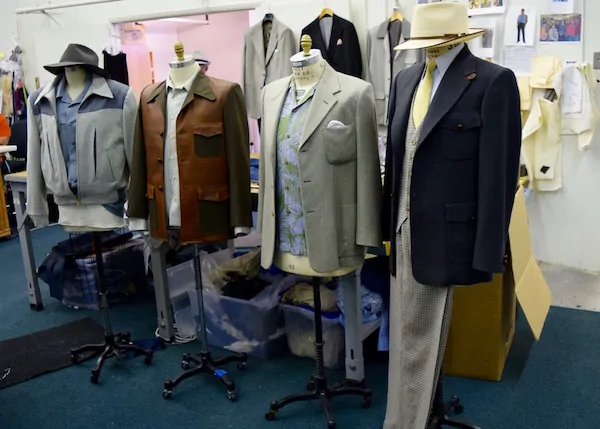 A major treat for our Blogger group was being able to put on Peggy Carter's signature Stetson Aviatrix red hat.
Can you find me in the picture below? Hint….I was wearing purple that day.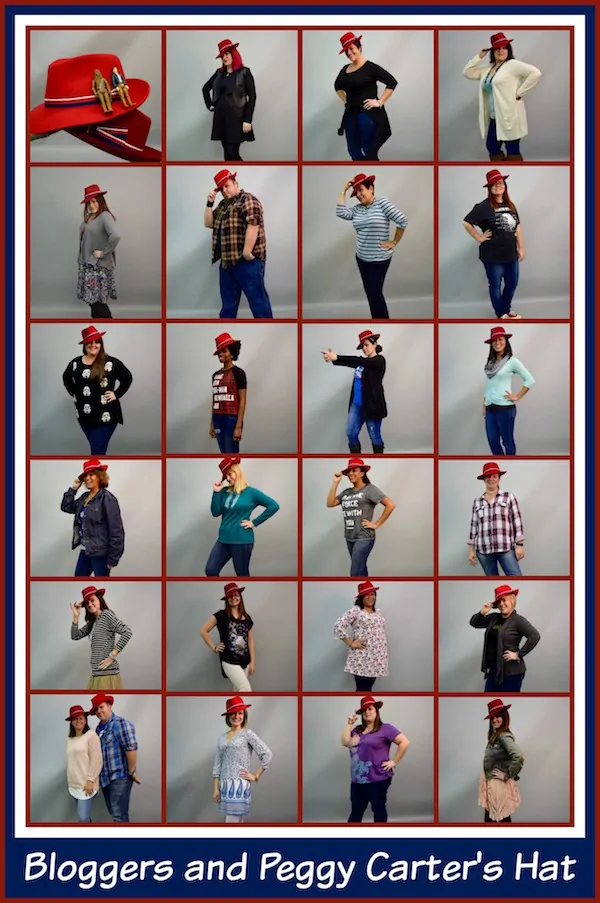 Best photo from our trip was the one on the restroom in the Wardrobe Department. 😉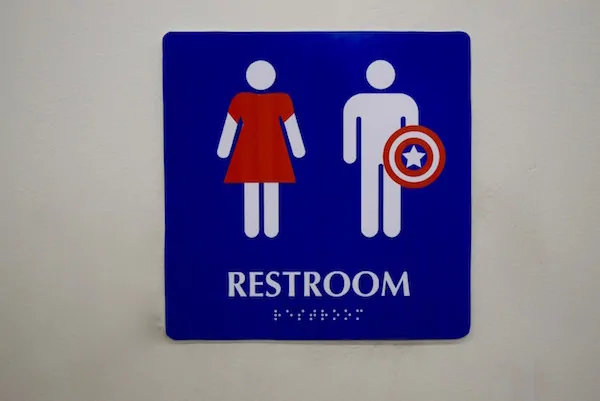 "Marvel's Agent Carter" is back for season 2, be sure to catch it live on Tuesdays at 9:00 p.m on ABC TV.
MARVEL'S AGENT CARTER – "Marvel's Agent Carter" returns for a second season of adventure and intrigue, starring Hayley Atwell in the titular role of the unstoppable agent for the SSR (Strategic Scientific Reserve). Dedicated to the fight against new Atomic Age threats in the wake of World War II, Peggy must now journey from New York City to Los Angeles for her most dangerous assignment yet. But even as she discovers new friends, a new home – and perhaps even a new love – she's about to find out that the bright lights of the post-war Hollywood mask a more sinister threat to everyone she is sworn to protect.

Find out more about Marvel's Agent Carter at www.abc.go.com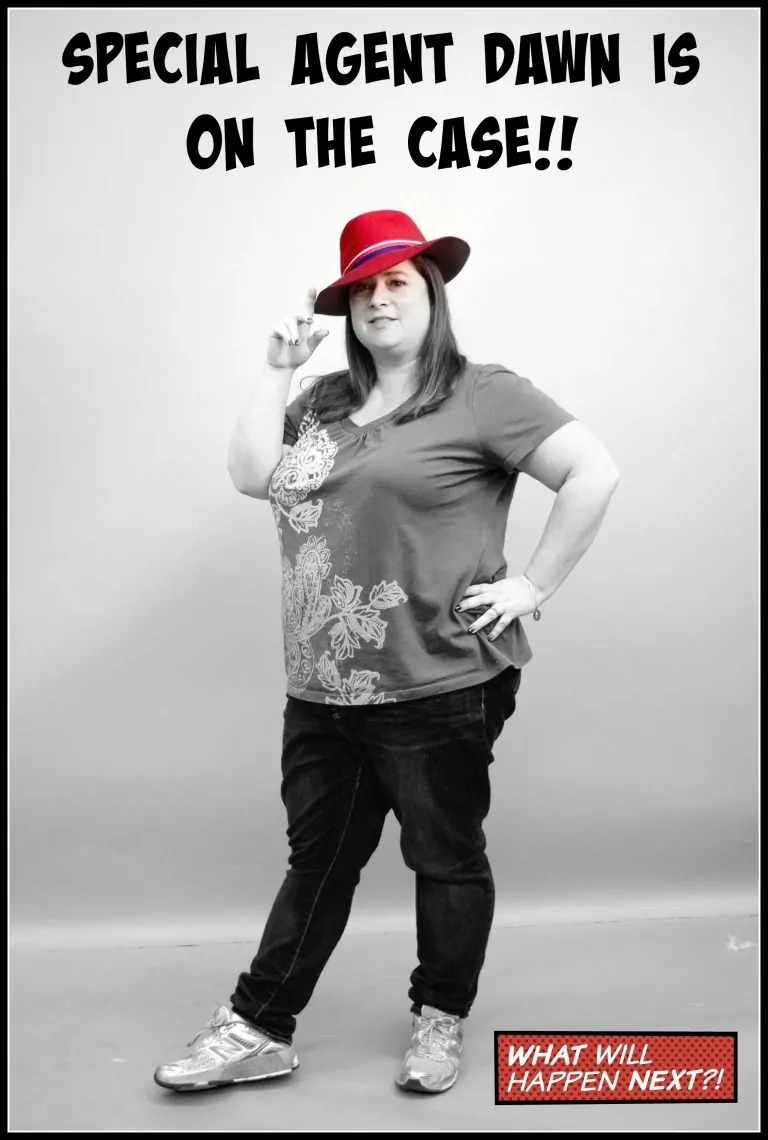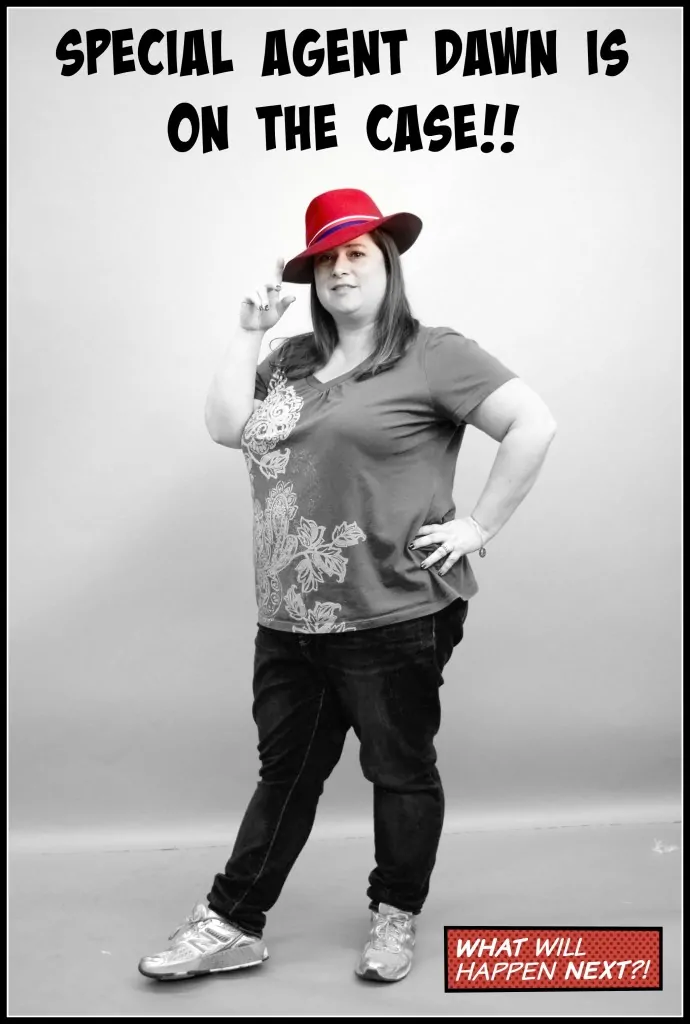 Disclaimer: I was invited by ABCTV to cover the Marvel's Agent Carter set visit and interviews for 5 Minutes for Mom and all expenses were paid for but all opinions are my own.
Written by 5 Minutes for Mom Contributor, Dawn Cullo.
All Photo Credit: Marvel