This post may contain affiliate links. Read my disclosure policy here.
It's that time of year again, folks. For list-lovers, it's always a delight to see the end-of-the-year compilations, and bibliophiles especially seek out lists of the best books of the year.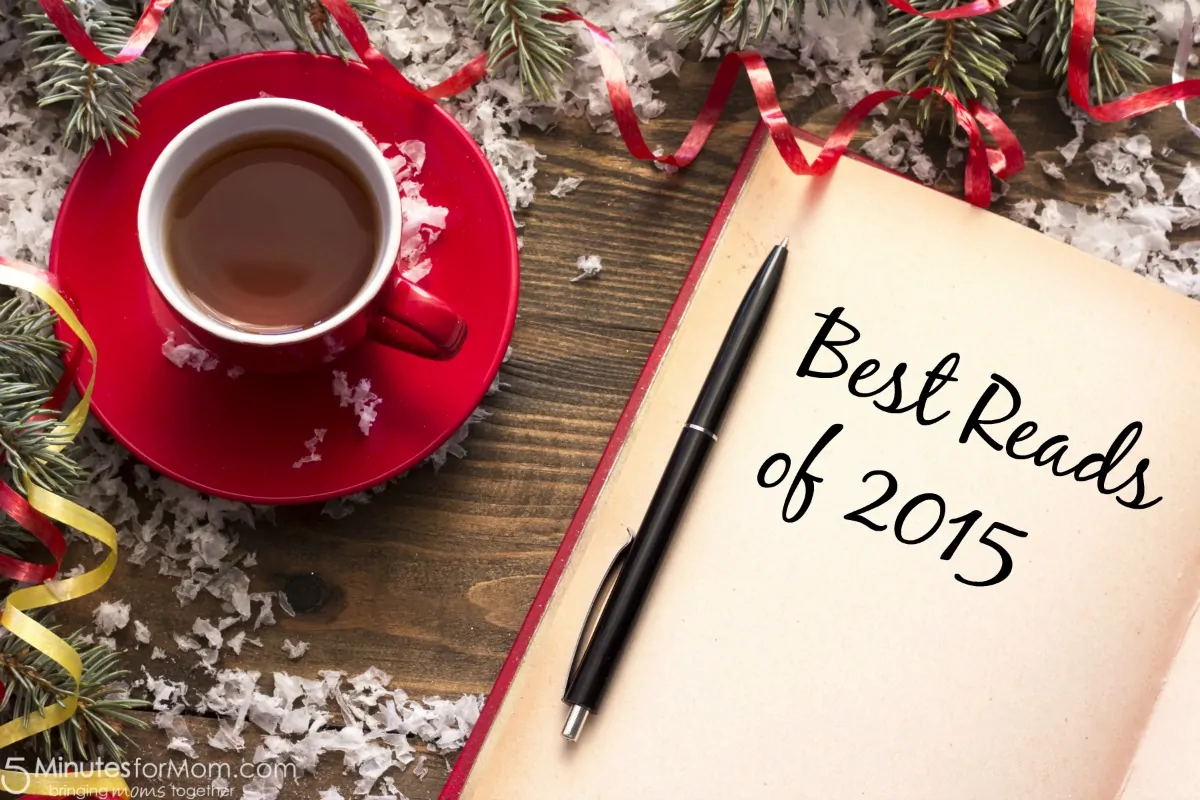 Over at 5 Minutes for Books, we spend the whole year reading, so when December rolls around, we naturally start to ponder which books we enjoyed most. We present to you our very own Best Reads of 2015, which represents the stories and characters that made the biggest impressions on us, the themes that lingered in our heads long after turning the last page, and the authors we want to thank for providing us entertainment and getting us to think.

We've tried to give just a brief summary here, but if you're intrigued, be sure to click on the titles to read our full reviews. Perhaps you'll find a title or two that slipped by you this year but would make for the perfect first read of 2016.
Elizabeth's picks
I read so much that sometimes books blur together a bit in my mind, but here are 3 that stood out.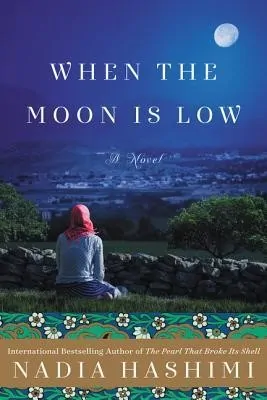 When the Moon is Low: This book came out in the summer, and was so timely that you almost wondered how the author pulled it off. It tells the story of an Afghani woman from her lonely childhood, rejected by her stepmother and initially kept out of school; to her failed love affair that ended with her secret boyfriend choosing to marry her sister instead; to finally a loving marriage that is ruined when her husband is kidnapped by the Taliban. She and her 3 children are forced to flee for their lives, and they make the arduous journey overland through Turkey, Greece, and up through Europe. The story had me crying at times, holding my breath at others. I cannot recommend this book highly enough. It puts a real human face on the crowds at the borders in the news, and shows what would lead a normal family to make such desperate choices. Yet it's not a didactic book trying to bring you a certain worldview (don't you hate books like that, even if you agree with the viewpoint?) but rather a gripping, well-written novel with true-to-life characters that give you a glimpse into a world that is, thankfully, not your own.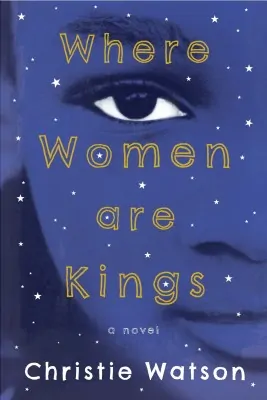 Where Women are Kings: This story actually made me sob, which seems to be a theme of mine this year. Really I don't enjoy crying. It tells the story of a very damaged little boy in foster care, whose mother was physically and spiritually abused herself and passed that on to her son, whom she nonetheless loved desperately. Now in his new home, he is again loved but oh so damaged. It's still a gorgeous book. It deals beautifully with the clash between a traditional worldview and a modern outlook on life that allows only for scientific, empirical evidence. Elijah, 7, is Nigerian and his adoptive parents are Nigerian (dad) and British (mum). He is convinced that he has a "wizard" inside him that makes him do bad things, but his team of concerned, caring professionals believe no such thing. If the wizard isn't real, that must mean his mother didn't really love him–he's too young to understand mental illness, immigrant vulnerability, and spiritual abuse. It's a book that deals with deep issues very well, and presents sympathetic and well-drawn characters. Like I said, read it with a box of kleenex nearby–but do read it.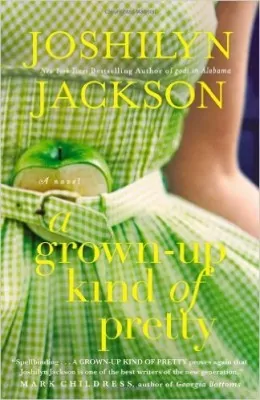 A Grown-Up Kind of Pretty
: This book actually came out in 2012 but I picked up a used copy at Powell's just a few weeks ago and loved it so, so much. It made me laugh. (See? I don't always cry at best-of lists!) It's a perfect novel in many ways–quirky, funny, fast-moving, with memorable characters and awesome metaphors (sample: a teenage girl says, of a popular boy, "He flashed me a smile…that lopsided one that could make a thousand pairs of cheerleader panties fall down on the floor in a pattery avalanche" p.99). While there are serious issues here–teen pregnancy, statutory rape, drug abuse, small-town attitudes to girls from the wrong side of the tracks–it's funny, and the overall tone of the book is one of fierce love and a tough attitude to the curveballs life throws at you. It follows 3 generations of a family–Ginny, the grandmother who's mostly known as Big, 45, Liza, the mother, 30, and Mosey, 15. There's a mystery and a couple of romances and heart-aches and it's just a GOOD story. So good. I hated it to end.
Dawn's picks
I'm going with a couple pieces of contemporary fiction that featured troubled but intensely interesting characters, and one collection of personal essays that was the funniest thing I read all year.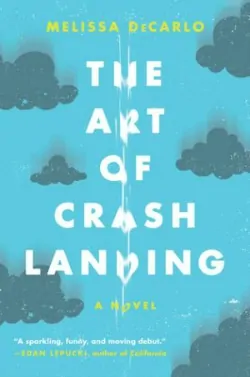 The Art of Crash Landing by Melissa DeCarlo — Following the death of her mother, Mattie's life has been slowly unraveling, seeming to follow the same path she watched her mother travel. Pushing people away is what Mattie does best, even her stepfather who clearly wants to be there to offer her support, even if he doesn't know how to communicate that terribly effectively. Mattie makes an uncharacteristic decision that may lead to more heartbreak, or it may offer her some answers about her mother's past. Could her own future depend on clearing up the past? The arc of this novel includes a shift from a sarcastically humorous tone to a more serious, reflective one that perfectly mirrors the protagonist's gradual acknowledgement of her difficulties, and her conversational tone keeps the story close to her heart. A seriously incredible debut novel!
The Beautiful Bureaucrat by Helen Phillips — Strange, dark, and eerie, this short novel makes for a quick and sometimes troubling read, with an intensity that is twinged with mystery until the final pages. In what seems to be our own modern world but with an unspecified dystopian tone, a young married couple moves to the city from the "hinterland" only to find it difficult to keep a hold on a job or a place to live. Eventually they each find employment, but do not discuss their work with each other, though the reader gets to learn the oddities that encompass Josephine's daily tasks. I found it hard to classify this novel, as it's not a traditional mystery, even though the mystery of Josephine's work environment and the small cast of characters within it propel the story. But it reads more like a sharp short story, with character development given briefly and concisely, with vivid images popping up from short passages of text.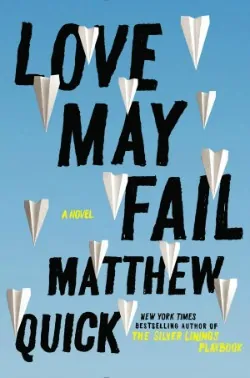 Love May Fail by Matthew Quick — There is no easy way to sum up this novel, which can probably be said of most of Quick's books, but suffice it to say that it is a read full of memorable characters who are interconnected in unpredictable and surprising manners. As usual, mental illness plays a role in at least one story arc, as does the after-effects of serious trauma, both of which help to define how the characters are able to relate to each other and the outside world. Quick excels at dark humor, and it makes a mark here with a pitiful scenario of a philandering husband (who also happens to be a highly successful pornographer), a couple of ex-heroin addicts raising a heavy metal music loving young boy, a Catholic nun with a backstory, and a PTSD-riddled, suicidal man obsessed with a 20th-century French philosopher, all connected to the protagonist, a woman who is on a quest to find goodness in the world again.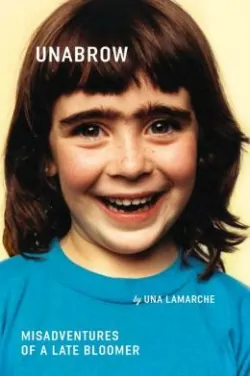 Unabrow by Una LaMarche — This book of essays had me laughing like a crazy person while riding on Amtrak for hours one day. Una LaMarche proceeds to walk readers through some of her funniest trains of thought, stopping in at times throughout her childhood and into her current role as a still somewhat new mom. Unifying all of her essays in this collection is a tone of self-aware awkwardness, which she completely and utterly owns. Self-deprecating humor in LaMarche's hands doesn't invoke discomfort for the reader, because it's pretty clear that she's laughing right along, as well.
Nancy's picks
I'm pretty stingy with 5 stars, so only a handful of books received that distinction from me this year.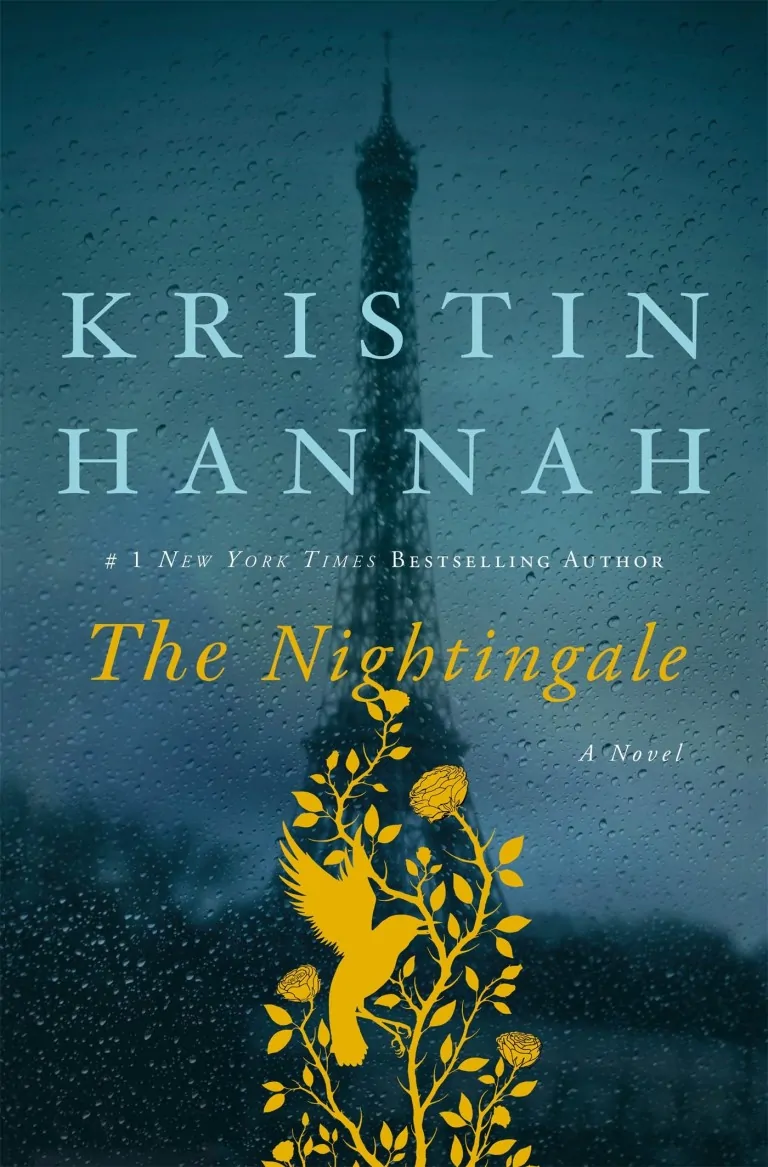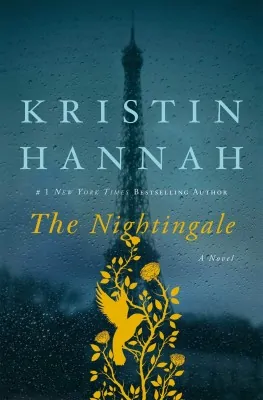 The Nightingale by Kristin Hannah — this book is at the top of several best-of lists this year, and rightly so. I've loved Kristin Hannah for years so I knew I'd read this, and getting to review it was just a bonus. There has been a flood of novels and non-fiction books about the role of women in the French Resistance during World War II but this is by far the best one. I read it close to a year ago and many details about the plot and characters have remained with me — the strength and determination of the women in the face of moral dilemmas while surrounded by war are not to be forgotten.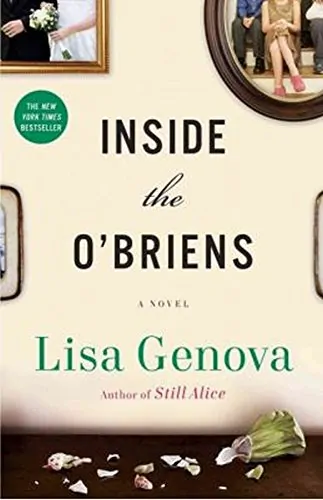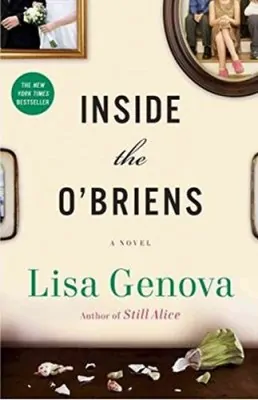 Inside the O'Briens by Lisa Genova — Genova is most well-known for chronicling the descent of a woman into early-onset Alzheimer's in Still Alice, and Inside the O'Briens's look at how Huntington's Disease affects a Boston family is just as phenomenal a story. A Boston police officer and his wife and grown children are devastated by his diagnosis, and the kids also grapple with their own decision on whether or not to be tested for the gene that causes the disease. Inside the O'Briens is an eye-opening look at a disease that is not widely known.
Jennifer's picks
I always enjoy a good memoir, so when I was looking back over my reviews from 2015, I I wasn't surprised that several which stuck out were in that genre.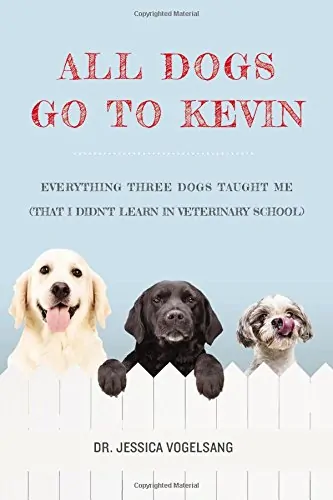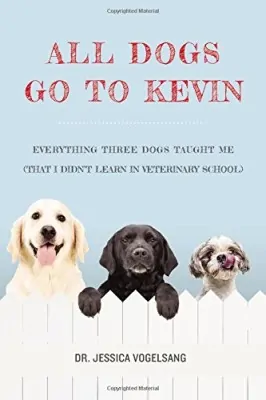 All Dogs Go to Kevin was funny and sweet and informative as it followed Dr. Jessica Vogelsang from her college days when she decided to pursue a career in veterinary medicine, to her early days in practice, to marriage and motherhood. She paid homage to many of the dogs in her life as well as those she treated. Many of these vignettes pulled at my heartstrings, but were not maudlin at all.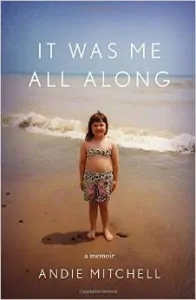 It Was Me All Along is Andie Mitchell's story of a lifelong struggle with her food and weight. Most good memoir tell someone's story around the anchor of a certain struggle, and the really great ones manage to tell so much more. Andie shares about her strained family, her high school and college years, dating, friendships and more. She never shares too much and shares even the sad and troubling facts with a deft hand that informs but doesn't overwhelm. There was a lot of humor as well. I lent this to a friend recently who doesn't usually read memoir, and she enjoyed it as well.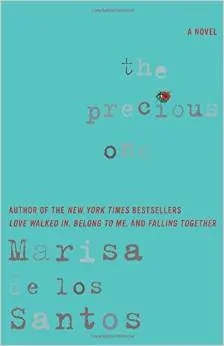 My favorite fiction read was probably Marisa de los Santos' The Precious Ones. She's quickly become a favorite author of mine. This novel about a family dynamic of the adult daughter and her father's daughter from a later marriage was full of dramatic tension, a bit of romance, and some humor that kept me turning the pages.
Michelle's picks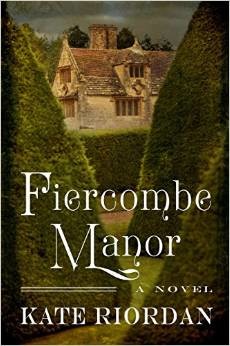 I wasn't sure what to make of Fiercombe Manor by Kate Riordan when I first started it. It was set in the 1930s, not generally a time period I tend to read often, and it flashes back to the former mistress of the manor when it was still grand and inhabited by the noble family that owns it. The sweet and curious nature of Alice as she settled into her life in Fiercombe to prep for having her out of wedlock baby drew me in, and I found myself loathe to put the book down once I pushed through the somewhat slow start.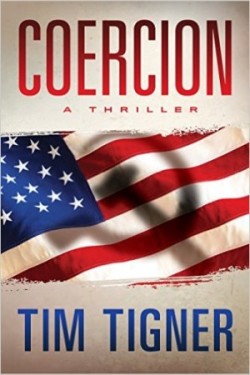 Coercion by Tim Tigner is closer to the type of book I read often and enjoy. A thriller focusing on the changing political landscape at the end of the Cold War, this fast paced adventure may not always have been the easiest to follow with plots and subplots and flashbacks between present day and the development of the plan to create a new elite in Russia, but it keeps your attention and makes you think about how you would react given the phone call that you must do as requested or a loved one would suddenly and without warning be killed via an implant already inserted.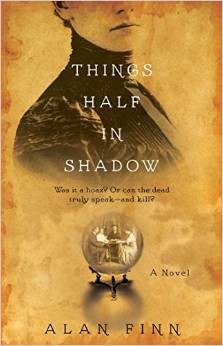 My favorite book of 2015 was Things Half in Shadow by Alan Finn. I picked it up without much of an expectation, and it blew me away. Primarily a mystery, but spanning several genres, Things Half in Shadow, follows Edward Clark as he attempts to unravel a mystery to create a story for the newspaper where he is a reporter. His own hidden past is drawn to the present as he attempts to solve the murder of Mrs. Grimes and unmask Mrs. Collins, a fake medium fleecing the city of Philadelphia. At over 400 pages, it is filled with great detail but feels nowhere near that long as you are immersed in Clark's world.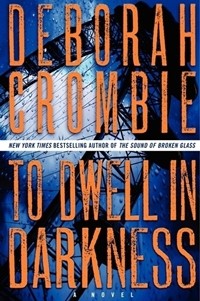 Deborah Crombie continues her Duncan Kincaid/Gemma James series with To Dwell in Darkness, the sixteenth in this detective series. This series has continued for a reason, with compelling characters and unique and novel situations they encounter in their respective divisions within Scotland Yard. Kincaid is the protagonist of this novel, as he investigates the bombing of a historical train station during a protest. This is more a mystery than a thriller, as it focuses on the detective work and includes a peek into the personal lives of Kincaid and James as they juggle their work and home lives as we all do.
Share With Your Friends
We'd love, love, love a tweet or a pin… Thanks so much! 🙂
[Tweet "These book reviewers reveal their favorite reads of 2015…"]