This post may contain affiliate links. Read my disclosure policy here.
Disney, Lucasfilm and ABC TV has invited 5 Minutes for Mom contributing blogger Dawn Cullo to Los Angeles, CA to attend the Star Wars: The Force Awakens and ABC TV media trip. Dawn's expenses have been paid for the trip but no other compensation were paid and all opinions are Dawn's.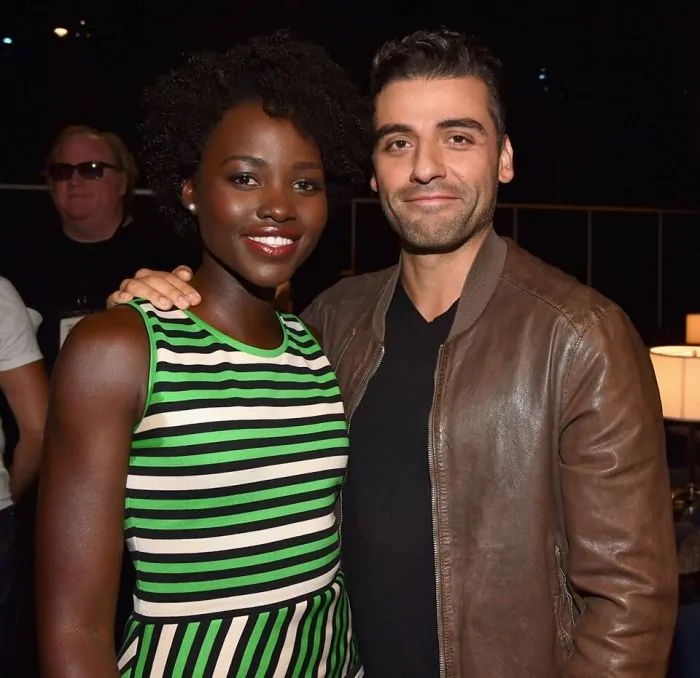 Lupita Nyong'o as Maz Kanata
Lupita's is cast as a CGI character named Maz Kanata, she is a pirate that owns a bar.  The Star Wars universe is familiar to her family because during her childhood the movies would be shown during holidays on television and everybody watched it.
Lupita met J.J. Abrams to audition for a role that she suspected to be Star Wars during the week of the Oscars when she was nominated. She doesn't really remember much about that audition but a few months later, while in Morocco she received a call from J.J. He chatted with her about the character and asked if she was interested. She "yes" and was immediately intrigued by the motion capture because it offers the actor a unique opportunity to play something that's not limited by your their physical circumstances.
When Lipita agreed to play Maz, her character was still going through development. She was excited to be part of the conversation and to be involved in the early stages of Maz. She said that it was strange to see her character onscreen for the first time. It was difficult to process and she felt mixed emotions because she was seeing it as a fan but she also had the memories of what shooting was like and what takes were used.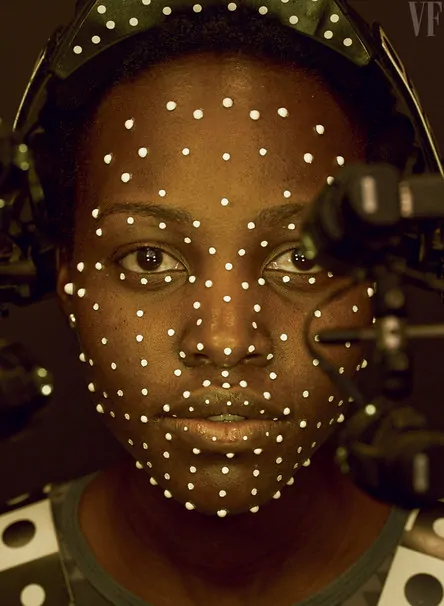 When she stepped onto the set for the first time she finally realized that she was part of something that will continue to go down in history. She looked around at the very expansive sets and there was so much detail taken into the creation of every single thing, the textures, the colors. She really felt like she was on another planet.
After seeing the film Lupita said it felt like a seamless continuation of the Star Wars saga. J.J. Abrams kept the integrity of the world that George Lucas created yet somehow managed to integrate new technology and new story lines but it all works effortlessly together. The fans of the franchise will be very happy and the new fans will be equally thrilled by this amazingly creative world.
Oscar Isaac as Poe Dameron
Oscar Isaac plays Poe Dameron who is a Resistance pilot that is committed to defeating the First Order. He believes in the Force and he can be a little reckless in wanting to prove that he is a leader and a hero. Oscar explains that Poe also has that swagger and confidence that comes from people that can soar above everyone else and do all these things at once like fighting a fighter jet and being so close to the edge of death. Those experiences definitely influences how he operates in the world.
The first Star Wars movie Oscar saw in the theater as a kid was Return of the Jedi and and it blew him away, he's been a huge fan ever since. His family is full of Star Wars fans and every time a new film would come on they'd throw themed parties and memorize the fight scenes. For Oscar, Star Wars has always represented the coming together as a family and having a great time.
Oscar auditioned for the part of Poe Dameron and then met J.J. Abrams. A few weeks later he read with John Boyega (Finn) and took pictures next to Daisy Ridley (Rey). He did a couple of scenes and then went back to his hotel in London. A few hours later he heard that he landed the part and he blasted the Star Wars theme and I grabbed the shampoo bottle and started using it like an x-wing.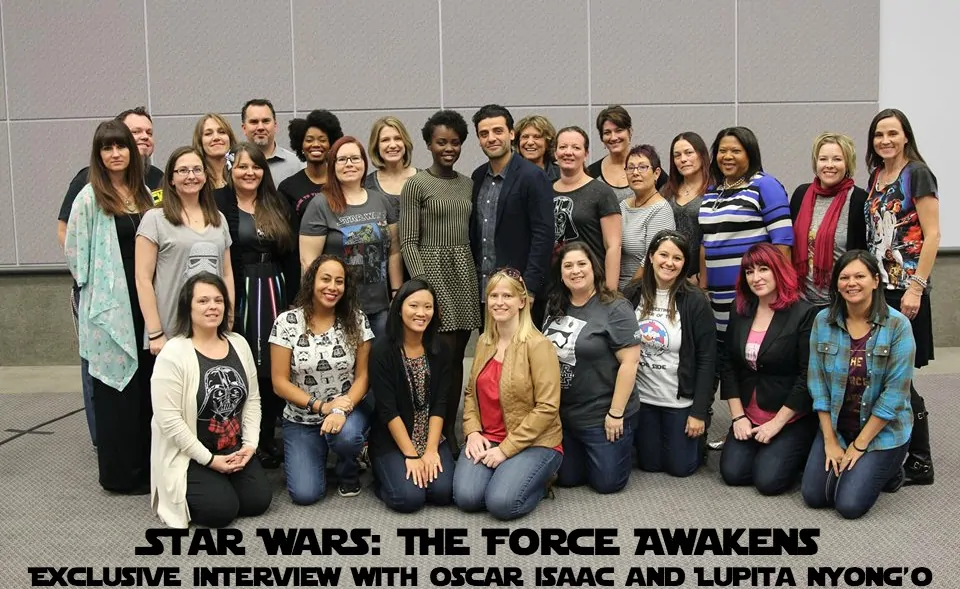 Star Wars: The Force Awakens Trailer
The film stars
Harrison Ford
,
Mark Hamill
,
Carrie Fisher
,
Adam Driver, Daisy Ridley, John Boyega, Oscar Isaac, Lupita Nyong'o, Andy Serkis, Domhnall Gleeson, Anthony Daniels, Peter Mayhew
and
Max Von Sydow
.
Kathleen Kennedy, J.J. Abrams and Bryan Burk are producing with Tommy Harper and Jason McGatlin serving as executive producers. The screenplay is by Lawrence Kasdan & J.J. Abrams and Michael Arndt.
Like STAR WARS on Facebook, Twitter, Instagram and YouTube
The film is now open in theaters everywhere!!!
Visit the official STAR WARS: THE FORCE AWAKENS website.
Written by 5 Minutes for Mom Contributor, Dawn Cullo.