This post may contain affiliate links. Read my disclosure policy here.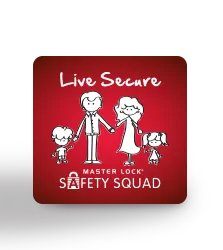 I'm a member of Master Lock's Live Secure Safety Squad and have been compensated for my time in writing this post. My opinions are my own.
It's that time of year to start thinking of gifts for all our friends and family.
Sometimes it can be hard to come up with new ideas for presents that our loved ones will actually use.
So I'm excited to share with you a great gift idea for the college kids in your life and for any of your friends or family members who like to travel or just live life "on-the-go".
Watch the video below to see what I mean…


As you saw in the video, the Master Lock SafeSpace is a Portable Personal Safe that deters thieves and helps keep small valuables safe.
Imagine you're a college student with friends coming in and out of your dorm room… it would sure be nice to have your smart phone, credit cards and other small valuables quickly accessible but not sitting out in plain sight, ready to be easily lifted and stolen by a "friend of a friend".
Or perhaps, you're spending a few hours working on your laptop in a coffee shop… if your smart phone is just sitting on the table next to you, it's very easy for a passerby to grab it while you're distracted talking to a friend.
Even at the workplace, your cubicle isn't always a safe place. By securing your small valuables in the Master Lock SafeSpace, you'll have peace of mind as your move about the office throughout the day.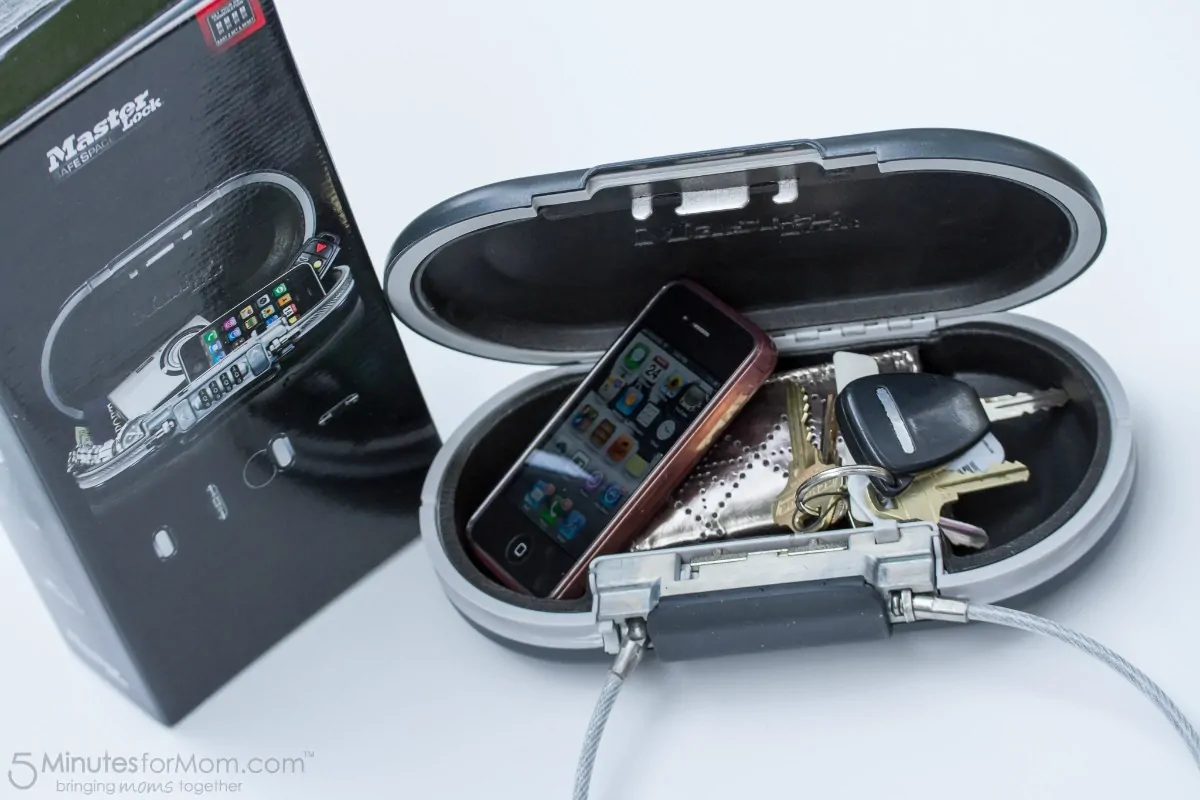 As I show in the video, the safe includes a cable to wrap securely around a fixed object or use as a carrying handle.
It's a lightweight and portable way to "Lock Up & Lock Down" your valuables.
So this year, give a practical gift with safety and security in mind.
Share With Your Friends
If you found this post helpful, we'd love, love, love a tweet or a pin… Thanks so much! 🙂
[Tweet "Here is a practical gift idea for college students and friends on-the-go…"]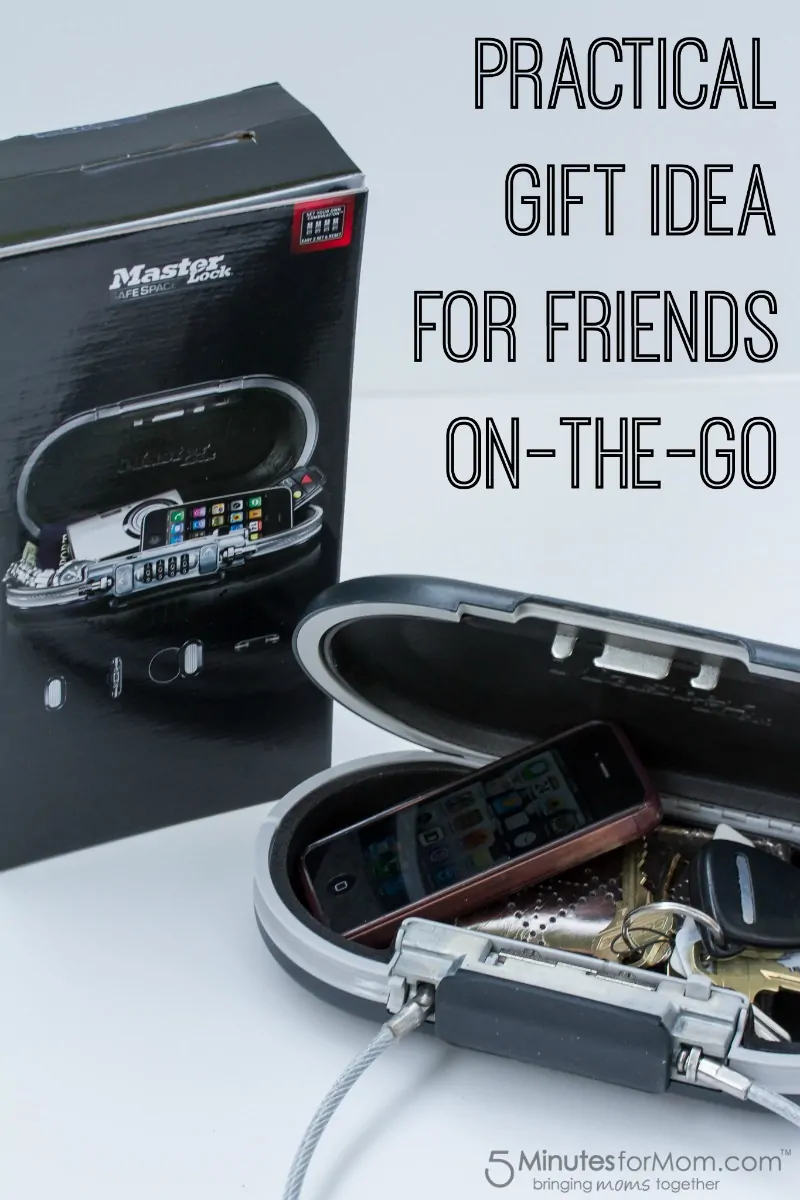 Written by Susan Carraretto, co-founder of 5 Minutes for Mom
Talk with me: @5minutesformom and Facebook.com/5minutesformom
Pin with me at http://pinterest.com/5minutesformom/