This post may contain affiliate links. Read my disclosure policy here.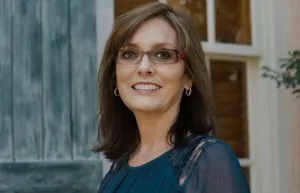 We're excited to introduce a long time reader and blogging friend of ours… Teresa Kindred from NanaHood.com.
She is a former teacher, author of several books, public speaker, event planner, friend, dog lover, chief cook and reluctant housekeeper.
Teresa is going to be joining us regularly to share a new column called "5 Minutes with Nana". Today she's going to share some insights into how to choose names for grandparents.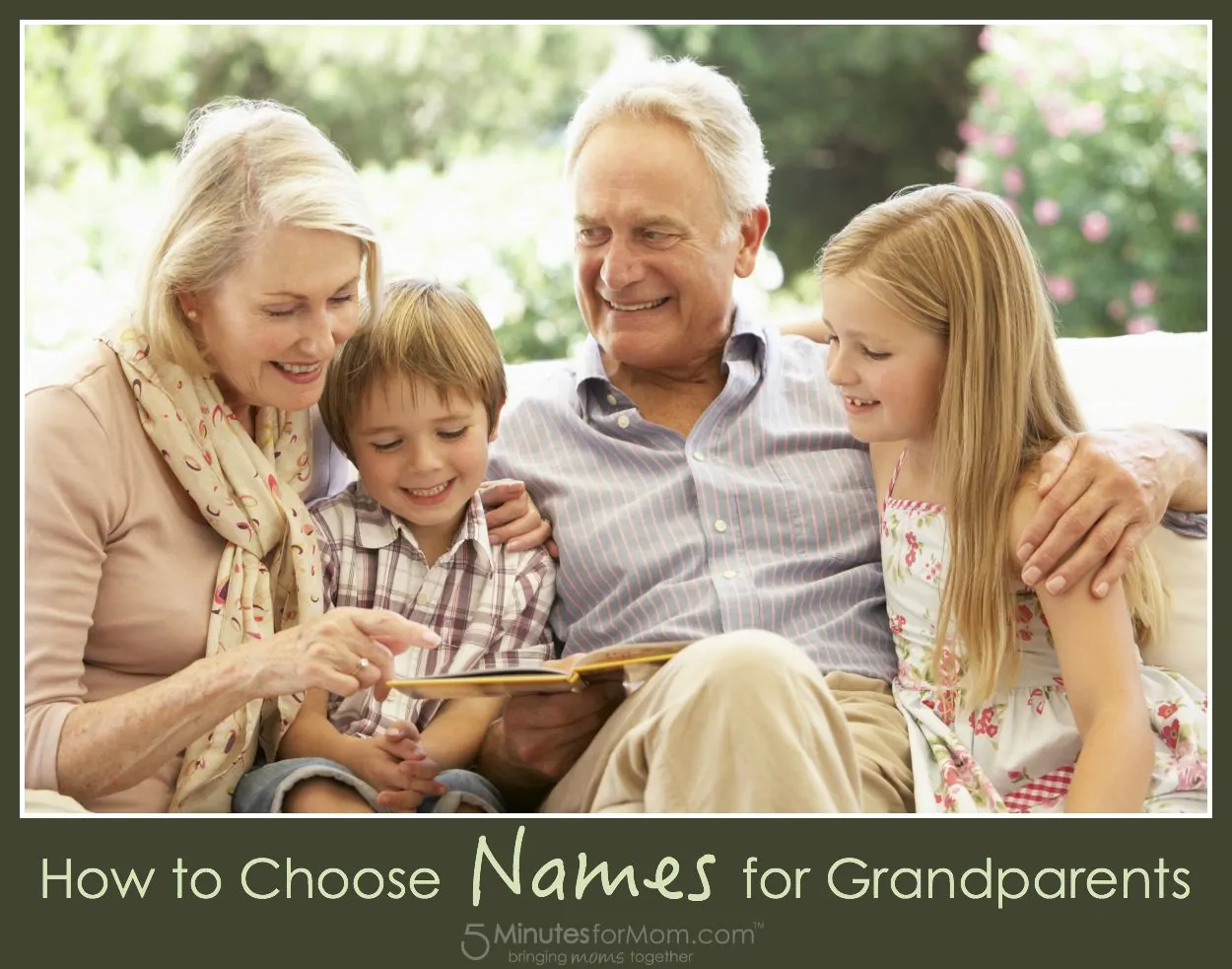 I became a grandparent for the first time in 2005 and knew immediately that I wanted to be called "Nana." My son and his wife approved and my daughter-in-law's mother requested the name, "Mimi." For our family it was a very simple and easy process but it doesn't work that way for everyone.
What if both grandmothers want to be called the same name? Or what if the parents want to choose the name that the grandparents are called? There are as many names and ways to choose them as there are grandparents.

Let the Grandchild Choose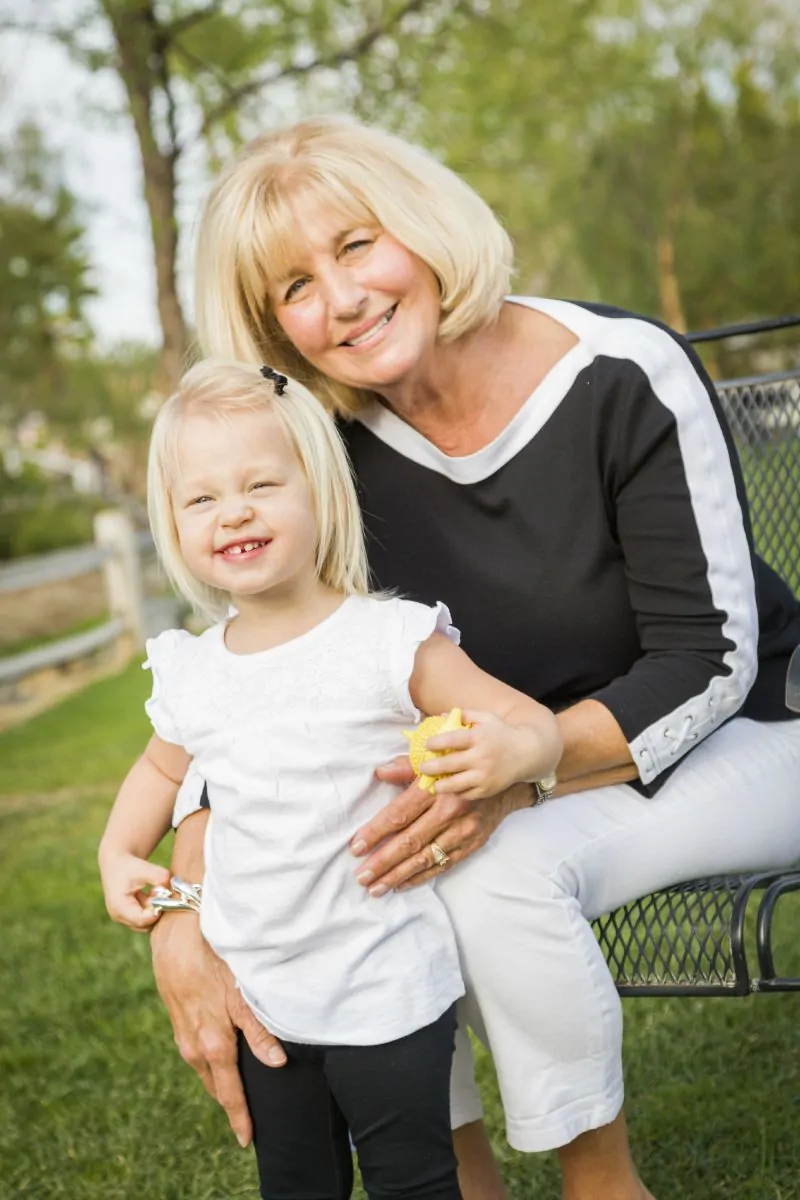 One method of choosing a name is to let the grandchild choose. My friend Cyndi says, "I didn't receive the name Nana until my first grandchild gave it to me. He couldn't say Grandma, and it came out Nana. Now I'm Nana to six little wonderful people."
Another friend, Margaret says, "I didn't get to choose. My first grandchild Ellie called me Nanny and the rest just copied. Ellie tried to say Nanny Margaret but couldn't so she called me Nanny Maggie. All seven of my granddaughters call me Nanny Maggie!"
Warning: letting the child choose the name can open the door to some pretty unusual names. Gayle was lucky in that even though she didn't get the name she picked she liked the one her grandson called her. "I was going to be called Nana and referred to myself as that but when my grandson could talk, I became Yaya… and I love it!"
Grandmother Rebecca added, "It is true that they will pick it. In my case I called myself Grannyma, but they switched it to Mawmaw."
When You Choose Your Name Yourself
Most children will pick up on whatever name you pick very easily. Grandmother Sherry tells how she taught her grandson to call her Nana, "I just decided on Nana and when I cuddled him, I said, Nana loves you, a lot! I now have a 2-year-old who thrills me to no end calling me Nana!"
What can be confusing for children is when they are born into families with multiple grandmothers. My friend Becky tells how they solved the problem. "We let our first grandchild decide. Our family already had a Ma, Nana, Granny and Grandma. We even bought a book of grandparent names but I think my granddaughter came up with the perfect name all on her own, Grammy. Now all three call me "Grammy" and I hope the two that are due this summer will do the same. I love it!"
Strange Grandparent Names
What if you let your grandchild choose a name and it's something you don't like or can't get accustomed to? A lady wrote to me at blog and told me her grandson had named her "Baggy." At first she didn't like it but it grew on her. That grandson is now a grown man and yes, he still calls her Baggy.
Joan, a friend I met online is called Gramcracker. Joan says, "I wanted to be called Grandma… but the first one started calling me Gramcracker at age 4 and it stuck when the others came along!"
If the name is something you really can't stand then work with the parents to help the child find a new name for you. With consistency and patience, they will follow your lead.
What Really Matters
All the grandmothers I spoke with have one thing in common, they agree that the name isn't nearly as important as the child.
I liked Donna's philosophy. Donna said, "I waited until she (my granddaughter) decided what to call me. I referred to myself as grandma, but she is soon to be 12 and she called me Mima (pronounced Mim-ma) and the younger ones followed her lead. As long as they still want to spend time with me, they can call me 'Mud' and I am OK with it."
How about you?
Are you about to be a grandparent or know someone who is? Or are you about to be a first time parent? If so, do you know what you want your children to call their grandparents? The time to start talking about this is before the child is born.
If you are an expectant parent do give it some thought and talk about it before the baby arrives. If you decide how you are going to select a name now then that's one less thing you have to do after the baby arrives!
Share With Your Friends
We'd love, love, love a tweet or a pin… Thanks so much! 🙂
[Tweet "How did you choose names for your kids' grandparents? Check out these ideas and share yours."]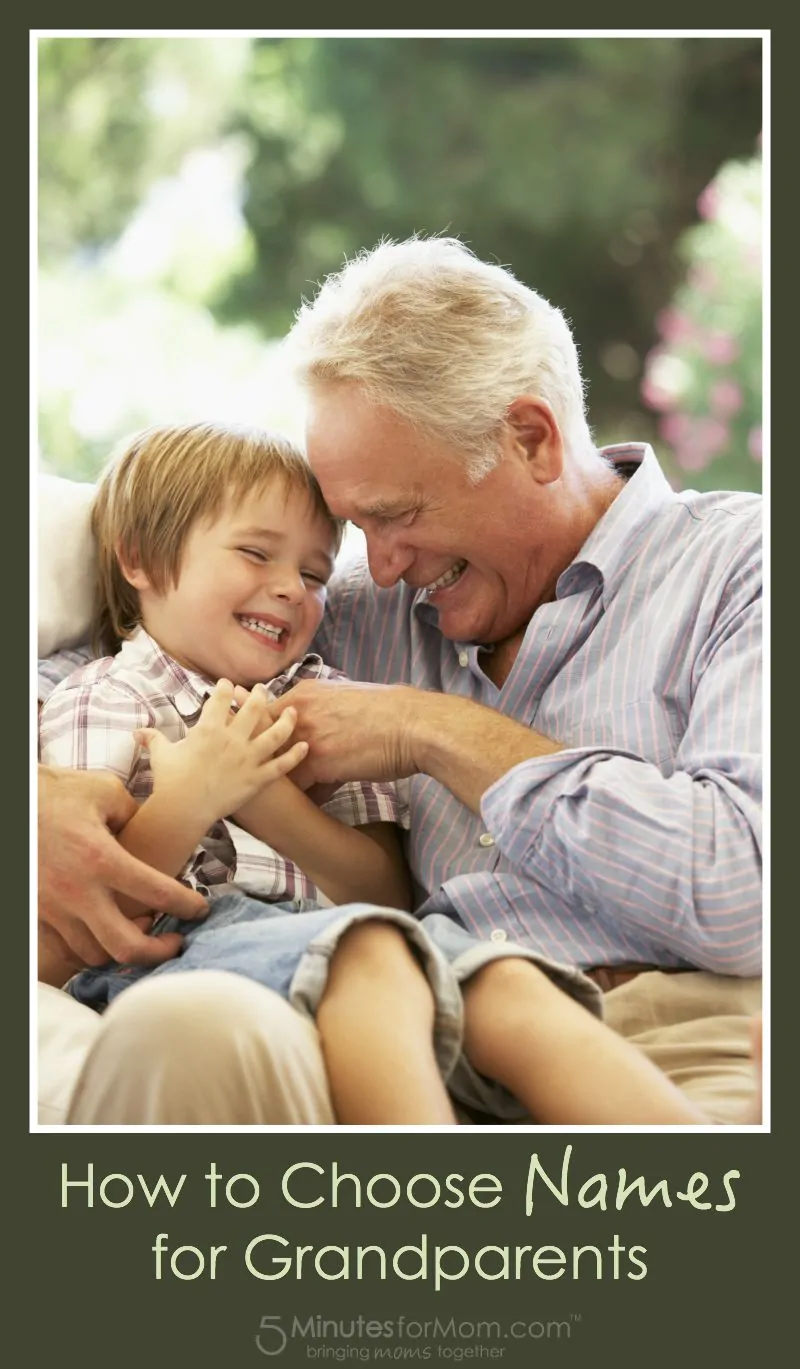 Written by Teresa from NanaHood.com — wife, mom (5 children including identical twin boys), and nana.
You can also find Teresa on
Facebook: http://www.facebook.com/TheNanaHood
Twitter: @NanaHoodRocks
Instagram: https://instagram.com/nanahoodrocks
Pinterest: http://pinterest.com/NanaHoodRocks