This post may contain affiliate links. Read my disclosure policy here.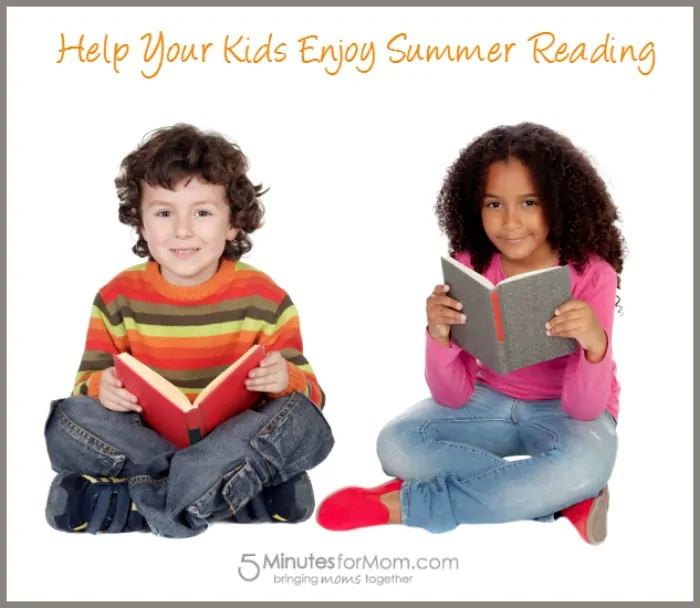 Jennifer Donovan here with some inspiration and ideas to help you get your kids reading more this summer. Thanks to Scholastic for sponsoring this post.
I think that no matter where you live, you are probably out of school by now, right?
If your kids are like me, you are already fighting "I'm bored" or trying to pry them away from screens. Reading is definitely a good way to do that.

Why is reading so important?
Kids fall prey to the "summer slide," the common loss of skills due to being out of school, when they do not read over the summer.
Research shows Teachers spend four to six weeks re-teaching materials to students because of the "summerslide"—the learning losses which can occur when school is not in session. (Alexander et. al, 2007)
Summer is the perfect time for a child to discover the power of choice. According to the Kids & Family Reading Report, 5th edition, 91% of kids (ages 6-17) say that their favorite books are the ones they pick out themselves.
How do I Make Reading a Priority?
I always make sure my kids have a book that they are currently reading, and several more to choose from in case that one doesn't work out.
Sometimes when we are heading out for a day of errands, I'll make them bring a book to read instead of playing games.
We almost always have silent together reading time before bed.
My son likes reading in different places: in a fort he's created, snuggled up with me on the couch (and yes, at 11, I know those days are short!), or in the backyard with the puppy.
This can't be overstated — Let them see you reading too! My son is much more willing to read in the evenings or in the mornings before getting lost in computerland, because he sees me doing it as well. This is an example where "Do as I say, not as I do," doesn't always work. Need some ideas? Check out my post about Summer Reading Lists for Moms.
These are some ways that I let them know that it's important. But I don't want it to feel like a chore, so letting them read what they want is important, and also figure out something that makes it fun.
What I like about the Scholastic Summer Reading program is that kids can get involved. From choosing their own screen name and meeting goals to earning virtual badges and short stories by their favorite authors that they can read on the site.



How does it work?
Kids log their reading minutes (online and via mobile) as they read to break last year's world record.
Parents can sign-up their kids at www.scholastic.com/summer. It's FREE!
Kids can also enter monthly sweepstakes to win fabulous prizes, and earn digital rewards when they complete weekly reading challenges.