This post may contain affiliate links. Read my disclosure policy here.
At some point in your parenting career you will probably face the question: Needle or gun — where should you get your child's ears pierced?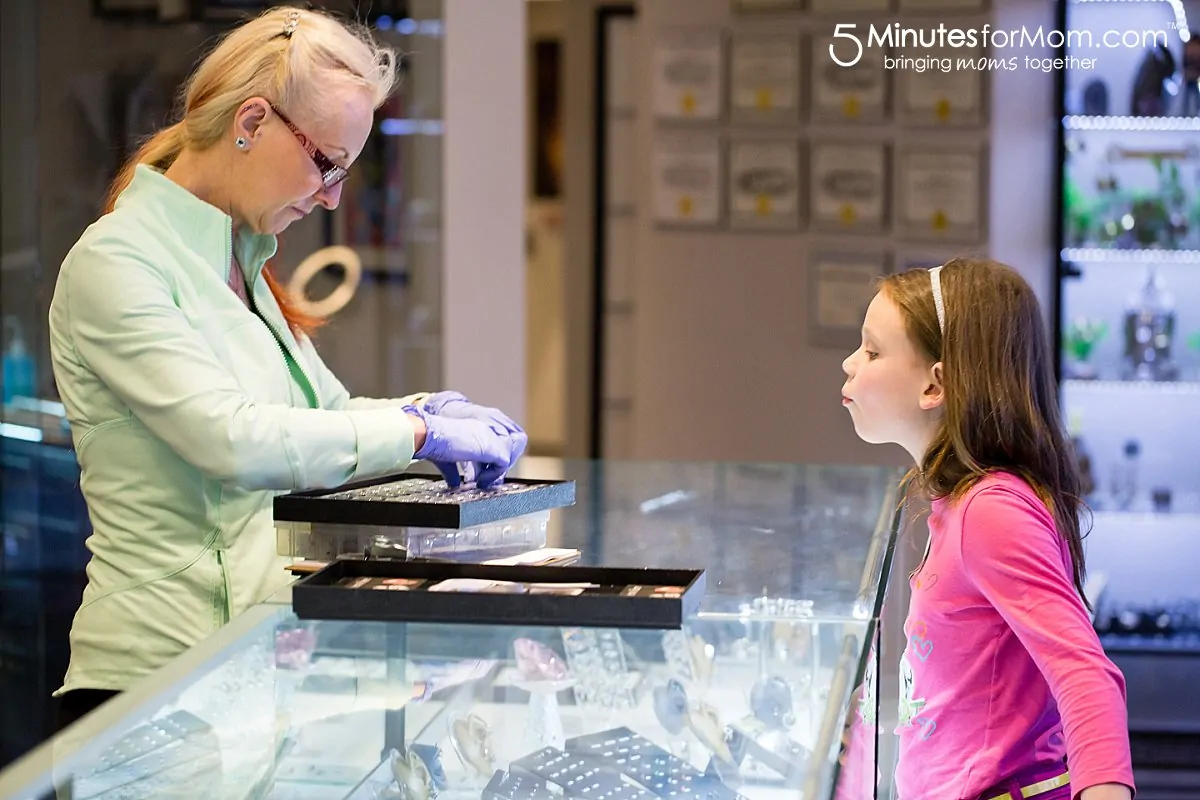 If you are like me, you might have childhood memories of heading to the local jewelry store to face the piercing gun and those ugly gold stud earrings you had to wear for two long months.
Perhaps, like me, your piercing gun history also included years of infections and a permanent, annoying lump in your ear lobe that still bothers you today.
So, when my seven year old daughter began to beg to get her ears pierced, I didn't know what to do. What type of ear piercing places were best?

Do I just I take her to Claire's to get shot with the piercing gun?
Since I have had such a bad experience with my pierced ears, (I haven't even worn earring for two decades because they inevitably get infected.) I was stumped.
So, what does a mom with a question do?
Yes, I turned to the Internet.
I asked my friends on Facebook for their ear piercing advice and I am so grateful for my friends' wisdom and experience about where to get ears pierced.
Tattoo Parlors Are for Kids Too
I learned that I had options — I didn't have to take my child to the mall and the infamous piercing gun.
As I had suspected, piercing with a needle appears to be less traumatic to the flesh with less chance of infections. (Please note – these are just my opinions from anecdotal examples. I am not a medical expert.)
Some of my friends had their children's ears pierced at their pediatrician's office. But, since here in Canada you need a referral to see a pediatrician, I don't think piercing a seven year old girl's ears qualifies.
Other friends reported they had had success with the piercing gun at Claire's. (And I am sure it was a much less expensive option.)
And finally, some friends told me to go to a professional piercer — at a piercing salon or "tattoo parlor."
Choosing a professional piercer allows customers to have a skilled, experienced piercer who follows extremely strict sterile protocols — and has experiencing piercing all kinds of body parts. A child's ear lobes are dead simple for them.
One of my friends, Julie, had even written about her daughters' trip to a piercing studio and another friend recommending an article on Time about getting a child's ears pierced at a tattoo parlor.
I have a feeling that tattoo shops and piercing studios probably don't still use the term, "tattoo parlor." And the piercing and tattoo shop we went to certainly didn't look like an old "tattoo parlor" cliché.
One of my local friends suggested we go to Westcoast Piercing and Ink and it was fantastic.
Westcoast Piercing and Ink is the first Association of Professional Piercers member run studio in the Lower Mainland and we were very impressed with our entire experience.
The shop was clean, professional and gorgeous — it felt like a high end office.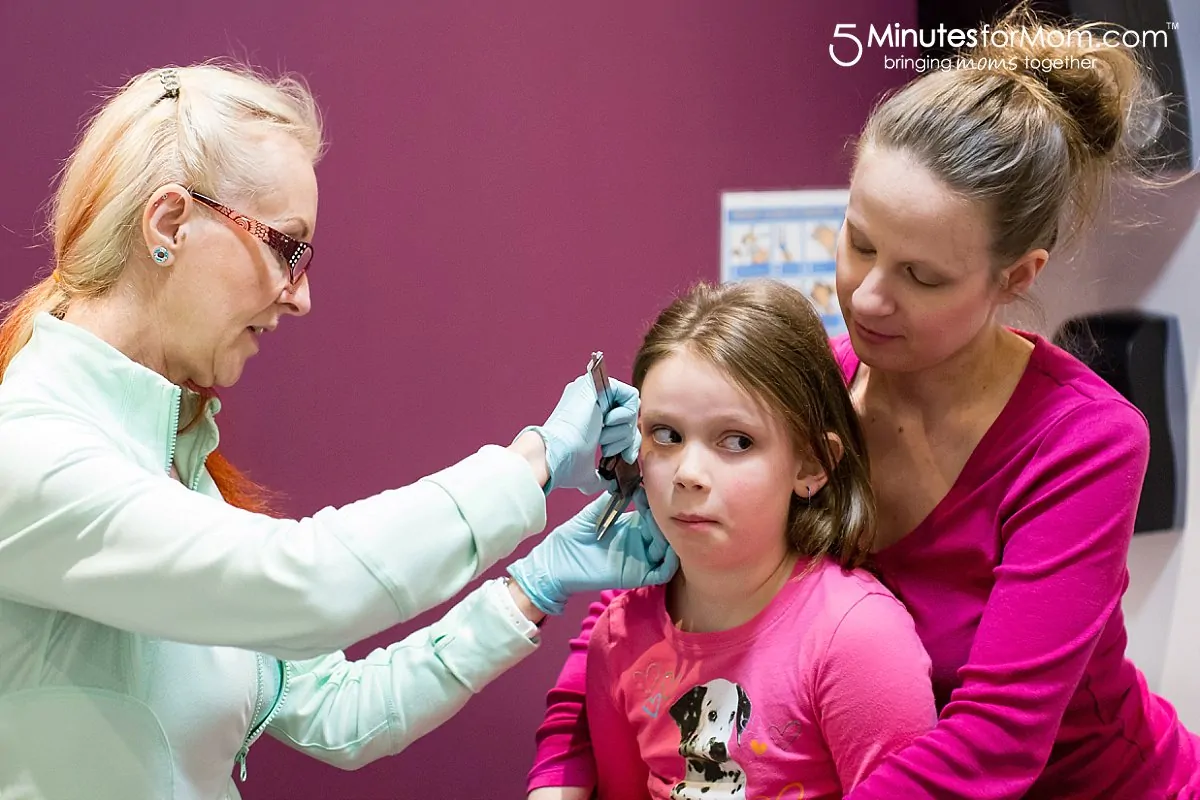 Olivia was super nervous but determined to make it through.
I was emotional myself as I helped her breathe through her pain and fears. I wondered how fast would the years go by and I would be helping her push through labor pains…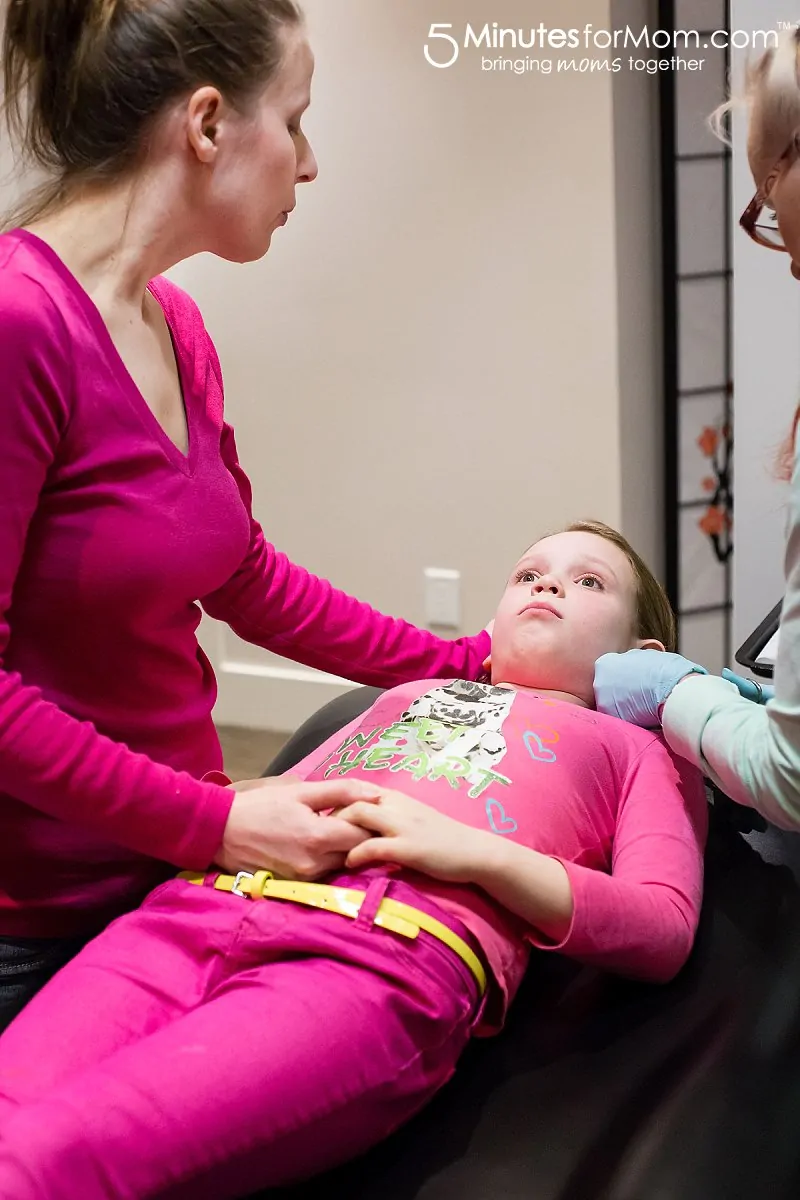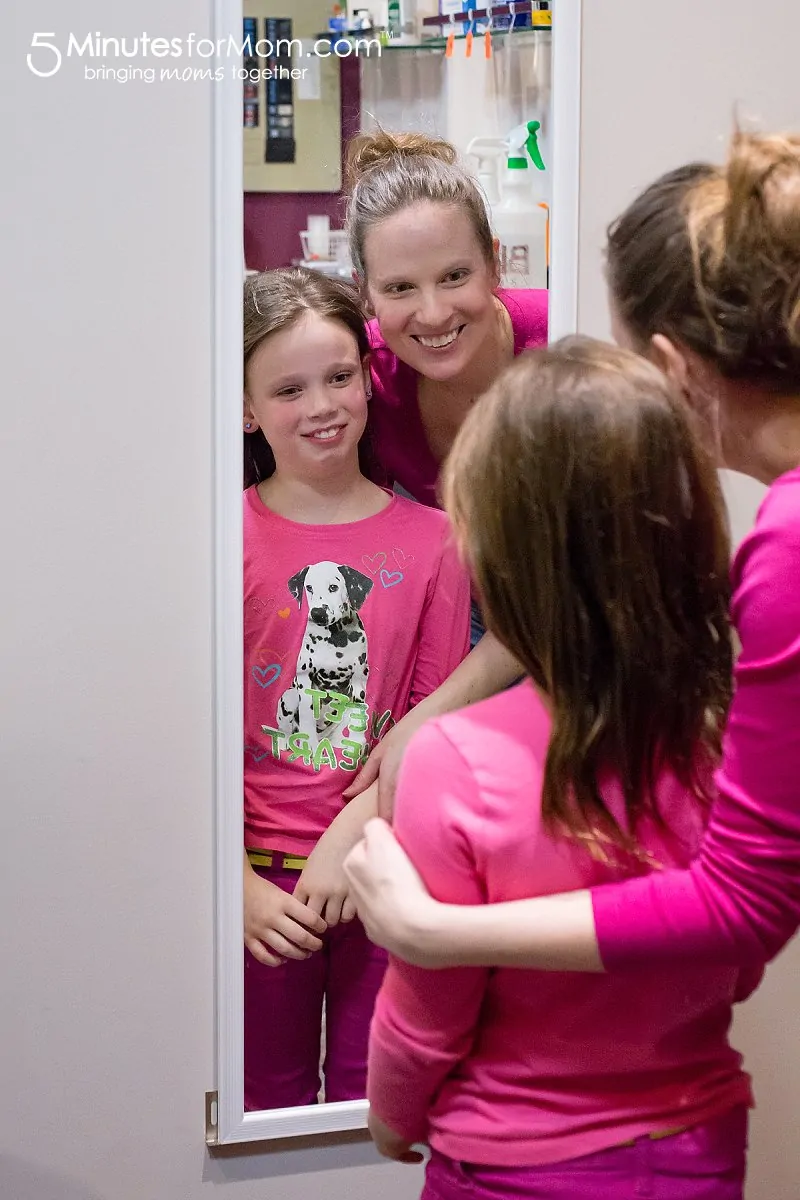 There was a huge variety in earrings and Olivia chose a lovely pair of arctic blue cubic studs. All of their jewellery is high-quality implant grade which is critical for healing.
Our piercer, Julie, was fabulous. She was extremely kind and patient with Olivia, who was experiencing some significant last-minute fears.
Getting pierced at a professional studio definitely wasn't inexpensive, but it was well worth the investment. Our cost for the procedure and the pair of earrings was around $130 Canadian.
Olivia loves her earrings and was super proud of herself for facing her fears and getting her ears pierced. Thanks to our friends for their helpful suggestions and to Westcoast for doing a fantastic job!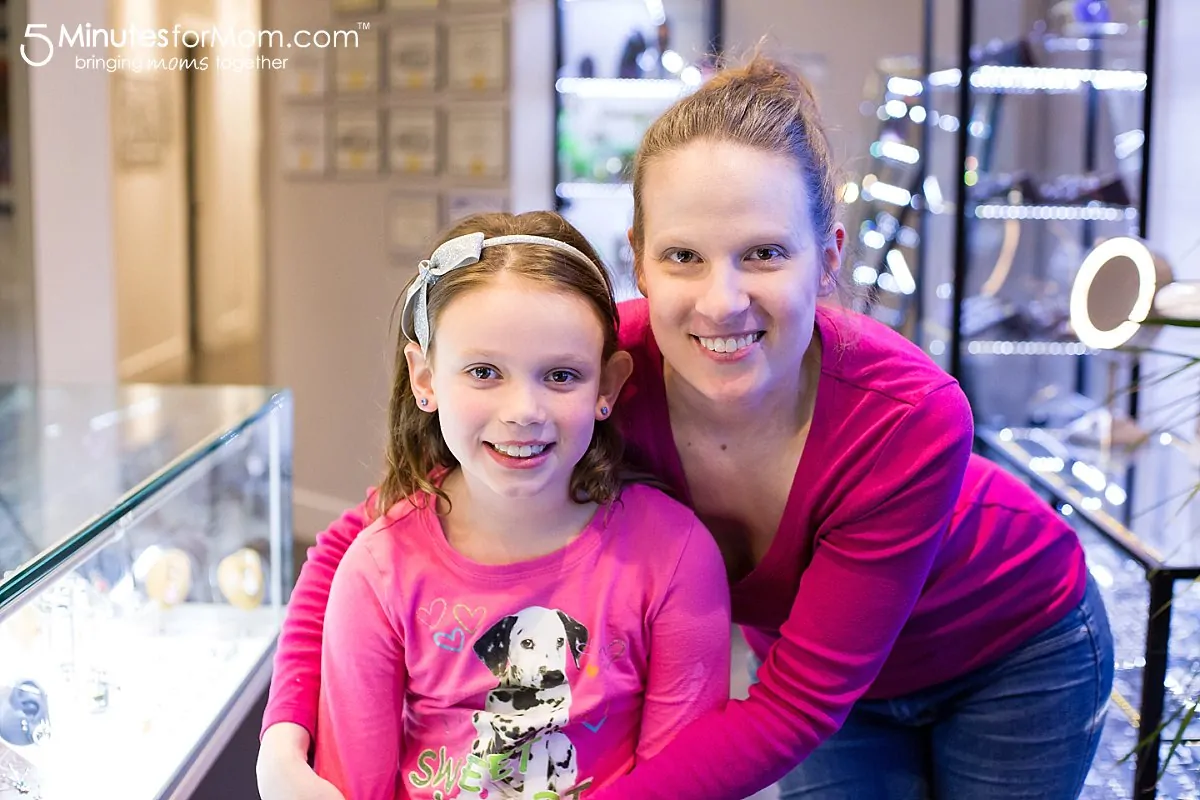 I didn't video Olivia during the procedure as I wanted to let her have her privacy as she coped with her emotions.
But Olivia was so thrilled with her whole experience she did want to make a video later to tell kids what it is like to get your ears pierced at a professional piercer…
Olivia's Advice On Where To Get Ears Pierced
Share With Your Friends
We'd love, love, love a tweet or a pin… Thanks so much! 🙂
[Tweet "Needle or Gun? Where Should You Get Your Child's Ears Pierced?"]


Do your kids have their ears pierced? Where did you go to get your kids' ears pierced? Were you happy with your experience?
Written by Janice Croze, co-founder of 5 Minutes for Mom, and photographed by Andreas Bernauer.
Please note we do NOT have any affiliation or ties to Westcoast Piercing and Ink, nor are we giving medical advice. We are not medical experts and are simply sharing our experiences with ear piercing.