This post may contain affiliate links. Read my disclosure policy here.
Disney sent 5 Minutes for Mom contributing blogger Dawn Cullo to San Francisco to attend the Strange Magic press event. Dawn's expenses were paid for the trip but no other compensation was paid and all opinions are Dawn's.
In Strange Magic the fairies and elves from Fairy Kingdom and the curious creatures of the Dark Forest collide in an epic fairy tale adventure about love like no other.
It's a madcap musical with a princess who has sworn off love, a vulnerable villain, a slightly nutty Sugar Plum Fairy, a tenacious and big-hearted elf, a mischievous imp, and a knight who is no Prince Charming.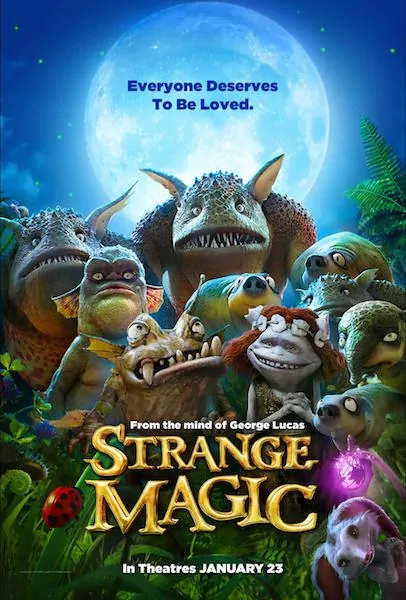 These are the 5 things you need to know about Strange Magic
1. Strange Magic is unlike any animated movie you've seen before.
The animation is so detailed and it looks amazing. It feels so lifelike you will swear that these creatures are living in the grass and bushes right in your backyard.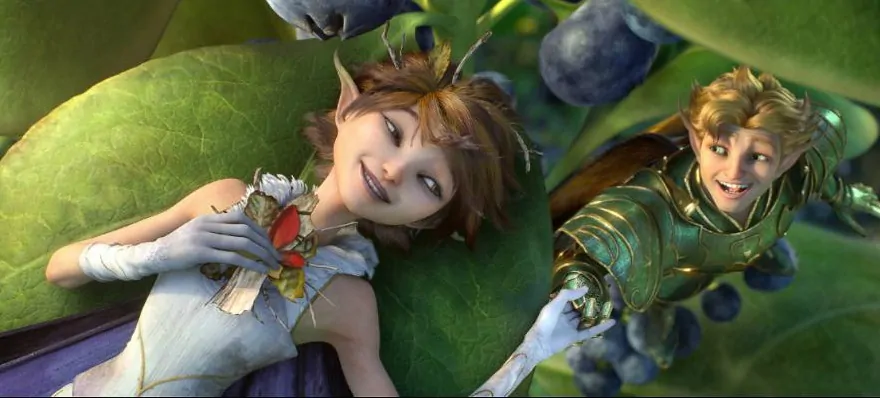 2. The musical performances of the cast are fantastic.
I was in awe of the caliber of musical performances in the film. There is a wide variety of songs in the film and each actor brought their own signature sound to the songs.  I couldn't decide which one of them stole the show, Kristin Chenoweth, Elijah Kelley, Evan Rachel Wood or Alan Cumming!
3. The message of the movie will touch your heart.
Strange Magic comes from the mind of George Lucas and with his new movie you can go on an adventure and see how his characters fight for what they love. The message in Strange Magic is that everyone deserves to be loved and that being different is not weird, it's special.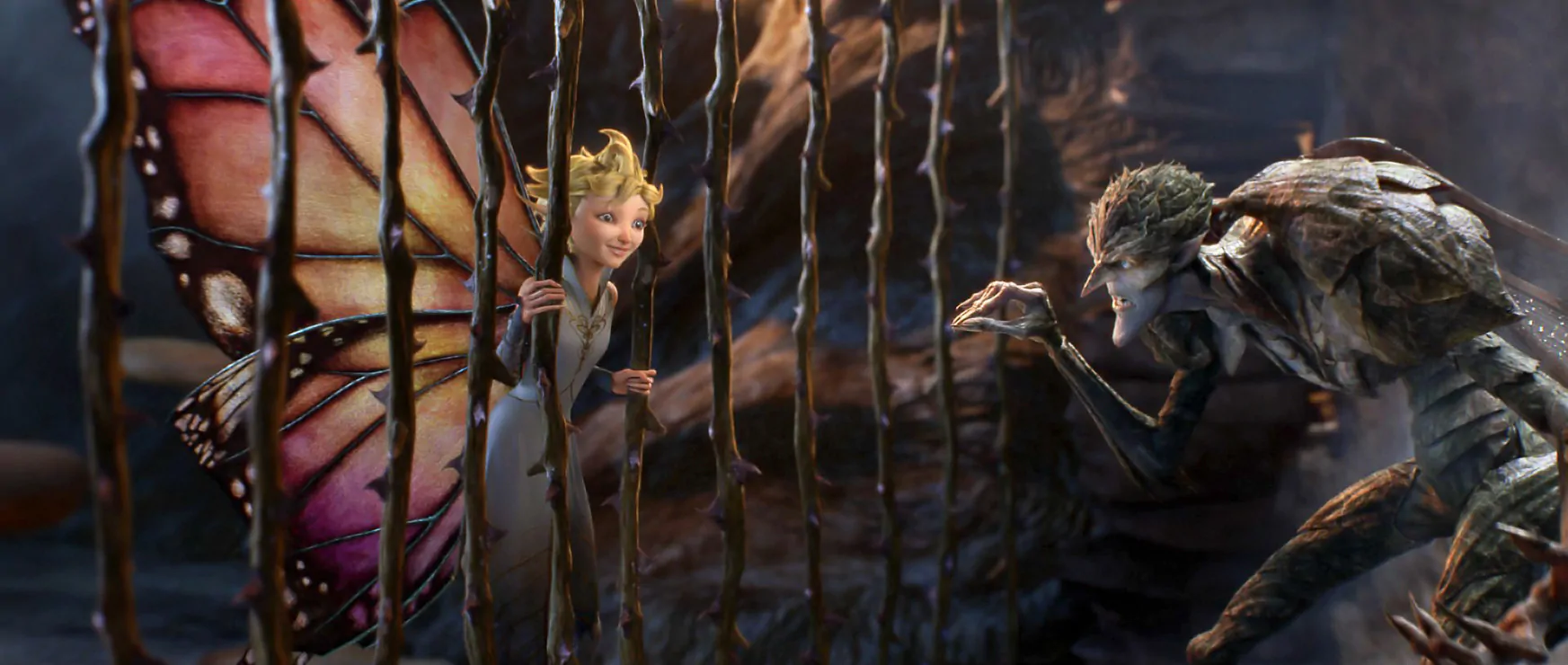 4. You are going to want to get up and dance.
There a good amount of music in the film — 25 songs to be exact — and each song helps move the storyline along.
The music selections in the film are a good mix of love songs and they made me want to get up and dance. I don't want to spoil it for you and tell you the songs that are included but they span six decades and are a variety of musical styles.
5. Strange Magic is perfect for the entire family.
It is perfect for the whole family because there is music, adventure, and a love story involving two kingdoms that are as different as night and day — the Fairy Kingdom and the Dark Forest.
It is a must see movie and I highly recommend it.
Strange Magic stars Evan Rachel Wood (Marianne), Kristin Chenoweth (Sugar Plum Fairy), Alan Cumming (Bog King), Maya Rudolph (Griselda), Sam Palladio (Roland), Meredith Ann Bull (Dawn), and Elijah Kelley (Sunny).
There is something for everyone in Strange Magic opening on January 23rd!  
Follow Strange Magic on Twitter and Facebook.
Written by 5 Minutes for Mom Contributor, Dawn Cullo.