This post may contain affiliate links. Read my disclosure policy here.
Anna here with a clever product that helps keep your family safe. Much thanks to The Stair Barrier for creating this clever product and sponsoring this post.
If you have a multi-level home and young kids or pets, chances are you have had to use safety gates to block your kids and pets from being able to climb the stairs without you being there to keep them safe.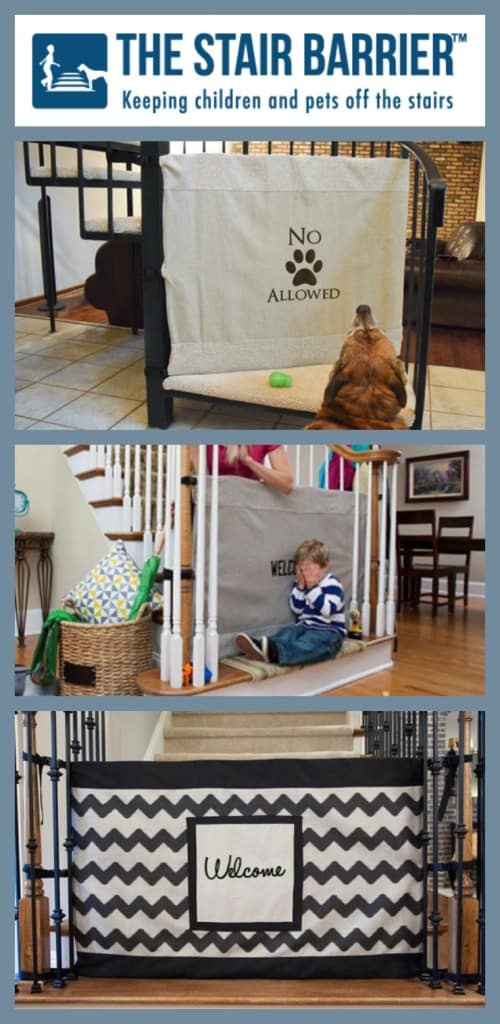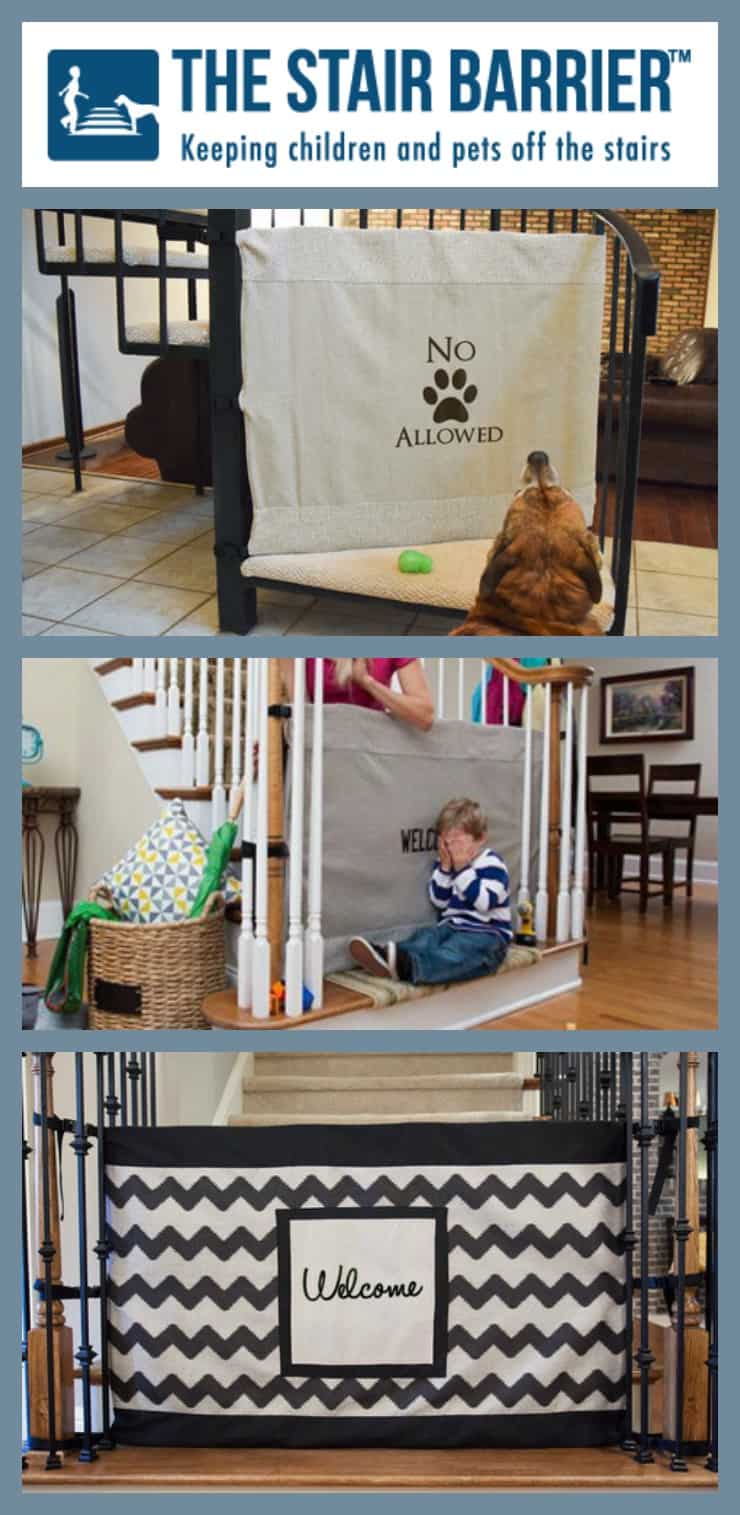 But let's be honest, safety gates are certainly not something very pretty to look at and they can be cumbersome and difficult to open and close. I myself have two safety gates for my pets that are constantly coming apart and they are not easy for my two kids to use either. They are a general nuisance.



But let me tell you about The Stair Barrier, a new brand of safety gate products that offers a better solution. There are several options of safety gates for between rooms and the top of the stairs but very few for the bottom of the stairs especially banisters. "Rigging" gates to work in this area is not a safe option either. The Stair Barrier BB, which stands for banister to banister, will be the first product to launch from this new brand and offers a safe, beautiful, non permament solution to keep your kids and pets off the stairs.
To quote The Stair Barrier
"Our goal is to provide a safe solution that people need and want!"
Features of The Stair Barrier are:
Attractive!
Requires no drilling and no additional purchases or extension kits
Available in a variety or fabrics to match the decor in your home
Personalizable
Easy installation
Easy to use
Comes with an easy to use carrying case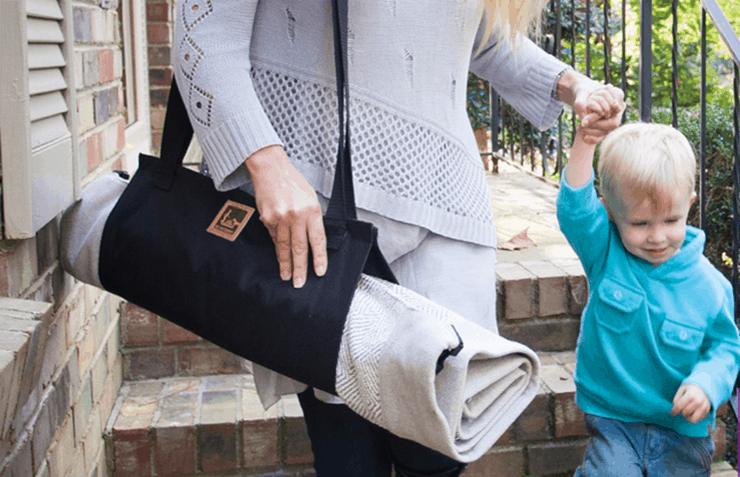 Future products The Stair Barrier will be launching early this year include The Stair Barrier BW (banister to wall, outdoor barriers, collegiate color options, additional fabric and personalization options.
Visit The Stair Barrier to view the different options and to read how the company started. You can also follow The Stair Barrier on social media, "like" them on Facebook, follow them on Twitter, Pinterest, Google+, Instagram, and YouTube.
Would you like to keep your family safe from your stairs in style? We are giving away one Stair Barrier BB of your choice! Simply use the form below to enter.