This post may contain affiliate links. Read my disclosure policy here.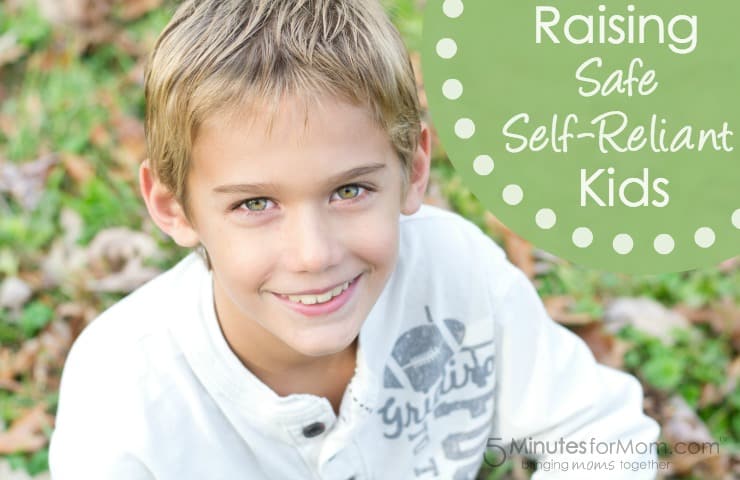 Dawn is a staff reviewer at 5 Minutes for Books. She was invited to interview Lenore Skenazy, an author and parent expert she admires, about her new TV show.
When my first-born son was learning to toddle around as a one year old, I didn't always stand by his side. I remember one particular time in which he fell on the sidewalk behind our apartment that summer while quickly progressing from walking to running. I sat nearby in a lawn chair and watched as he popped back up, giving him an umpire-inspired "SAFE!" call. He giggled and made his way over to me. His longish shorts covered the fact that he had scraped his knee, a fact I discovered about a half hour later when I spied some dried blood just below the hem of the shorts. I immediately felt terrible… until I reminded myself that he was actually fine. He hadn't cried. He hadn't gotten distressed. He survived. Now that he'll turn fifteen this year, I look back at that June day of long ago as the beginning of my journey with "Free-Range" parenting practices.
Sure, that label wasn't around before 2008, but plenty of parents have been making choices that fit in with the parenting philosophies espoused by Lenore Skenazy for a long, long time. Skenazy's claim to fame came that year when she was labeled "America's Worst Mom" after letting her nine year old son ride the subway by himself and writing a column about the experience. Her book, Free-Range Kids, How to Raise Safe, Self-Reliant Children (Without Going Nuts with Worry), gave parents a solid explanation behind the idea. (See how Jennifer and I reacted to the book with a repost of our original dual review, now running again with a giveaway of the book.) In the years since, Skenazy has continued to be outspoken about the need to recognize that children are actually not in constant danger. Additionally, in recent months, she has been the person some parents have contacted when they've had their parenting choices questioned from relatives, neighbors, and even law enforcement.

This week finds Skenazy in many headlines. Her new reality show, World's Worst Mom, premieres tonight on the Discovery Life Channel. Each episode will feature an intervention with one family learning how to give their child(ren) more freedom and independence. (See more about my reactions to the premiere episode here.) Between a flurry of interviews this week, Skenazy took time to speak with me over the phone, and our conversation addressed the Free-Range philosophy in general, often in regards to current news stories like the one surrounding the Meitiv family of Silver Spring, MD, now under investigation for allowing their children to walk home from a park one mile from their home.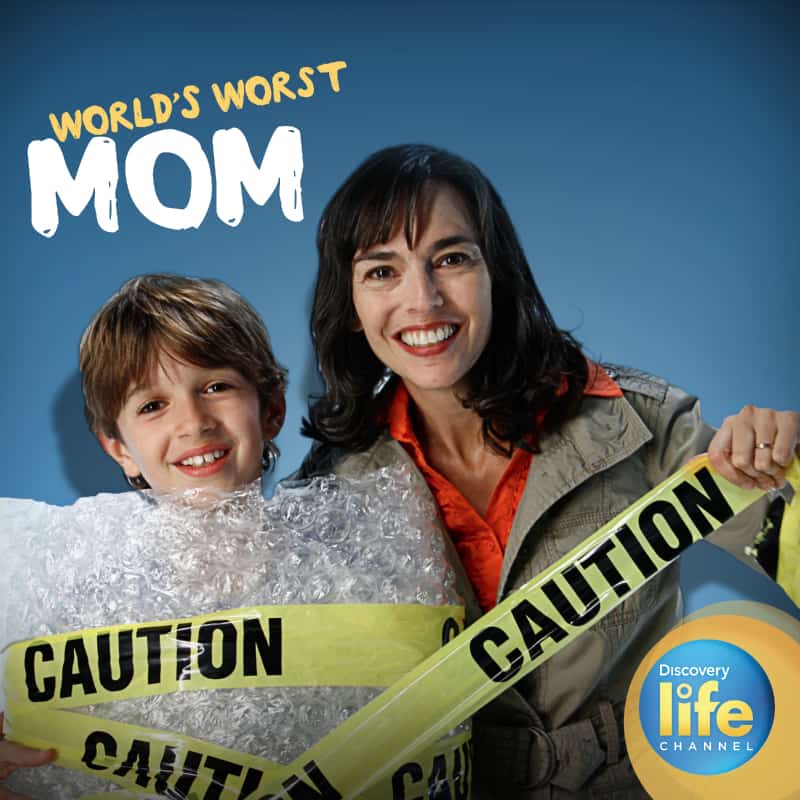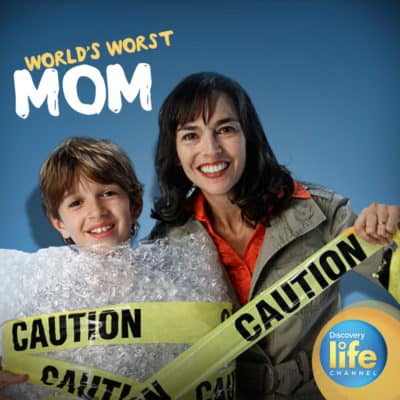 On Free-Range philosophy and parental investigations in the news:
Everybody has figured out that I'm the person to talk to if you've been arrested for letting your kid walk to school, play in the park, wait in the car for five minutes, or wait at home alone… I'm sort of a pipeline to the public… [Another] thing is these cell phones. If you've been told that any child that's outside is about to be preyed upon by a pedophile, or kidnapped, or be stuck in a car and die, you think that you are the hero who notices the children, and rather than ascertaining that they're fine, like I think a good Samaritan should, you immediately call in the authorities because, A) you think you're saving a child, and B) you want to teach those parents a lesson.

Then the cops get called… [S]o you try to convince them, "Look, you walked to school and nobody thought your mom was crazy, why are you arresting parents today?" Oftentimes they'll say, "But times have changed." … [W]hen polls ask if crime is going up or down, all these people think crime is going up, even though just this past year, it went down another 4.4%.
What is worst-first thinking?
Worst-first thinking– think of the worst thing that can happen and proceed as if it's going to happen. Well, I was going to let you play in the woods, but what if? I could let you walk to school, but what if? What we have to do is dial back! In an interview, I was told, … "It's not like there's no danger." I thought, did anybody say there was no danger? I mean, if you're waiting for that, then you can't do anything … [E]very person assigned to [the Meitiv] story that I can find feels like it is their journalistic duty to say 'on the other hand,' as if the chance of them getting home safely and the chance of them not getting home safely are equal.
Do we have inappropriate expectations?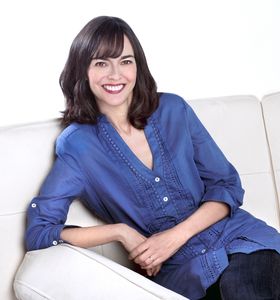 What's wrong today is that we seem to believe that there is some way to get to a zero risk in society, and that it's a goal we should pursue, and that it makes sense. What we don't seem to be able to accept anymore is that risk is part of life. We don't understand the difference between a tiny risk, which is the risk inherent in getting out of bed in the morning, and a giant risk, like I think I said in my book, going swimming with sharks with meatballs in your pockets. So, we are searching for a completely risk-free existence, which not only doesn't exist, but I'm not sure we'd want it to exist.

The goal of parents has always been to gradually expose their children to the real world so that they learn what risks to take and what risks not to take, and so that they mature. Somebody wrote to my website once, a couple of good quotes. One is that as parents, our job is to raise adults. Right? If you raise just a kid, and you send him off to college, then you haven't really done your job. Another phrase … is that all the worry in the world doesn't prevent death, it prevents life.

Why is the apotheosis of good parenting to bend over backwards? So, if you're not bending over backwards, then you're a bad parent? I don't think so, if the idea is that you have to bend over backwards for your kid all the time, then something is wrong. You do it for babies, because babies are incapable, but not to keep doing it for all your kids, as if to say that they can't do anything on their own.
On the constant judgment of parental choices:
Parenting seems to have become the spectator sport of the era… It all has to do with the idea that children are in constant danger from everything, everywhere, and inflating the risk and inflating the damage inflicted. People ask, well what if you let your child go to the park and she fell down and you weren't there. Well, you know what, that doesn't strike me as the end of the world. Or, what if there was a bully who says a bad word? I'm sorry about the bully, and I wish that weren't the case, but I also think that kids are a lot more resilient than we give them credit for. But when you think that danger is all around, and even the slightest danger is permanently damaging to either the psyche, the being, or the bones of the child, then you have to start outlawing anyone who gives children any freedom or trusts them to bounce back.
As I told Skenazy, the very same examples she gave in those "what if" scenarios have happened to my own two younger children. This past year, they began going to our neighborhood playgrounds together, but without me. At six and eight, I felt they were ready for this experience. When my son came home with some cuts from falling off his bicycle, he was upset, but we patched him up and he recovered just fine. When my daughter felt that another child was acting too rough at the playground, she told her younger brother they needed to come home to be away from the "bully." They assessed the situations and made responsible decisions. Which only reinforced my feeling that they could handle the freedom in the first place. I know some may question my parenting choices, but I'm sticking with them, and I know I'm not alone.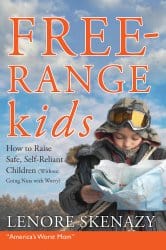 Don't miss:
Our original review, now reposted with a chance to win a copy of Free-Range Kids: How to Raise Safe, Self-Reliant Children
My review of Skenazy's new show, World's Worst Mom
What Do You Think?
How do you feel about "Free-Range Parenting"? Do you lean towards being a helicopter mom or are you relaxed and letting your kids learn from their own mistakes.
We'd love to hear from you. Please leave us a comment below…
Pin For Later
Remember to pin this post to your pinterest boards and follow our Parenting Pinterest Board here.