This post may contain affiliate links. Read my disclosure policy here.
Anna here with a delicious looking Lobster recipe inspired by Malaysia. Many thanks to Malaysia Kitchen of the World for sponsored this post.
Malaysia Kitchen for the World is a national initiative of the Malaysian government that aims to educate and inform you of the Malaysian cuisine and restaurants worldwide. The Malaysia Kitchen Program wants to brand Malaysia as a multicultural and vibrant country through it's cuisine.
Malaysian cuisine is a lovely blend of Malay, Indian, & Chinese food traditions. Malaysian cuisine has Indonesian, Portuguese, Thai, & Middle Eastern influences.
Malaysia Kitchen of the World has lots of multicultural recipes located at their website: Malaysia Kitchen. Two of the delicious looking recipes are Coconut Milk and Seafood Soup & Curry Mussels.
Rice & noodles are a large part of many of the dishes. They are easy to work into many recipes, such as Chef Dal Talde's Lobster Laksa. Malaysian laksa is a rich noodle dish.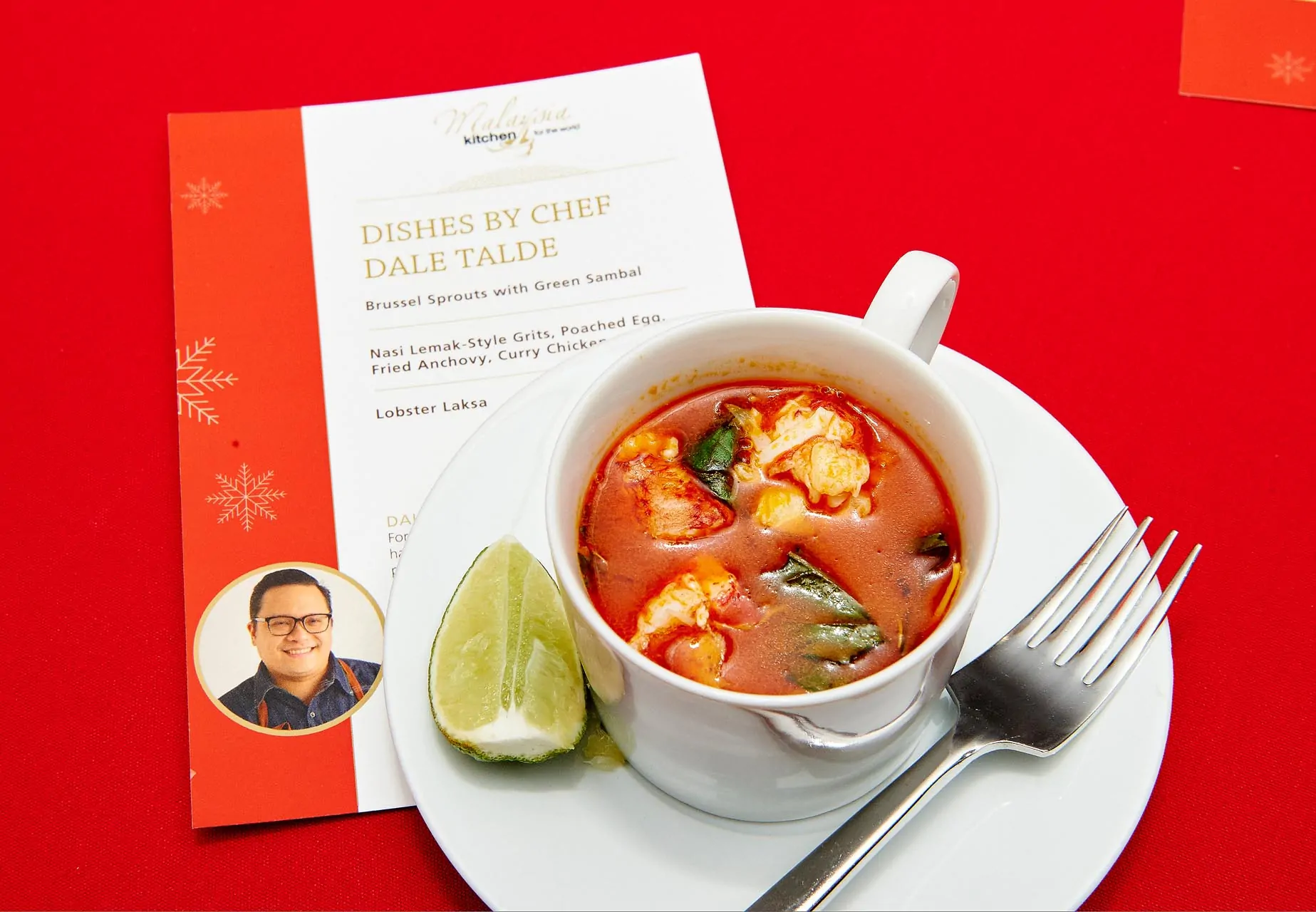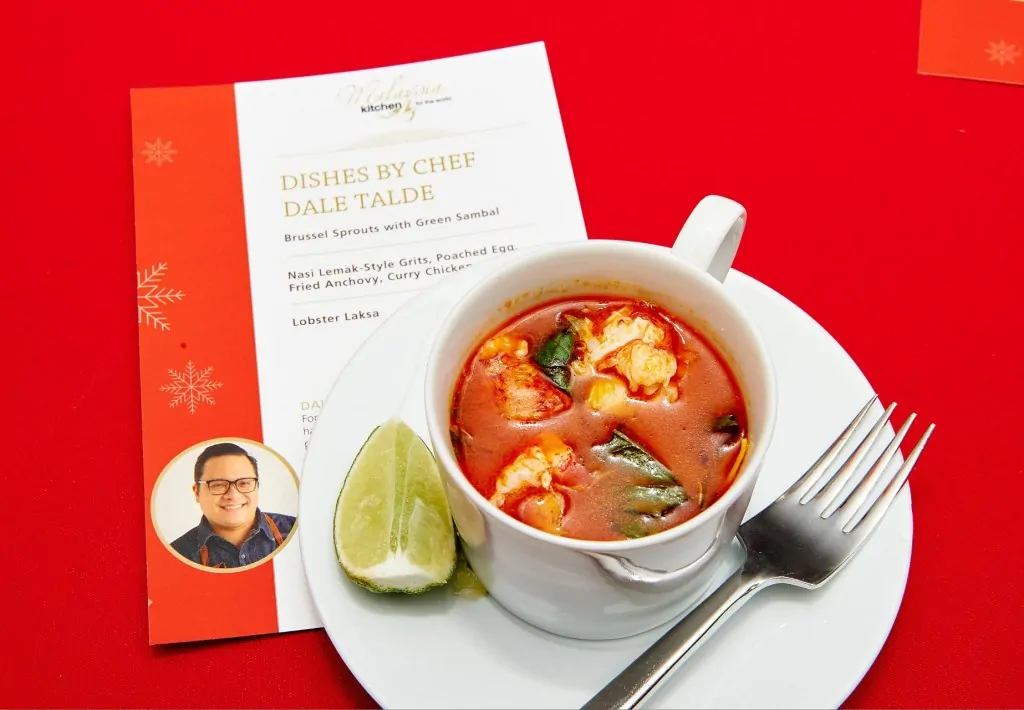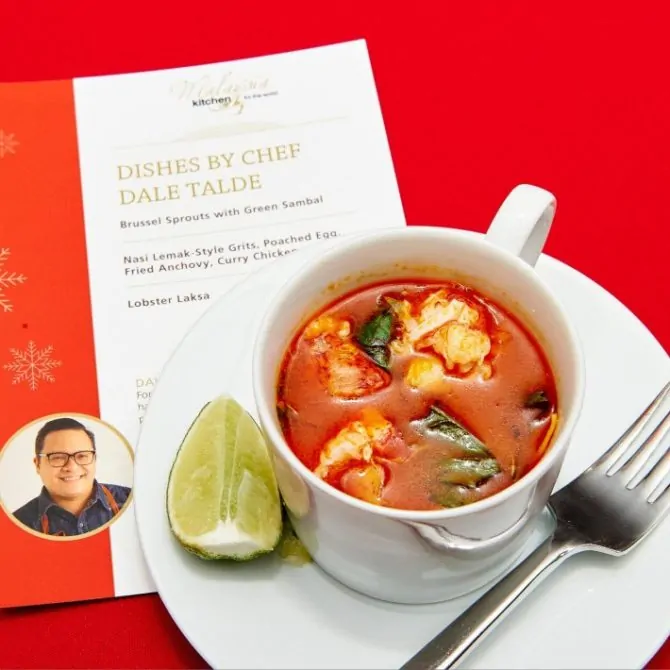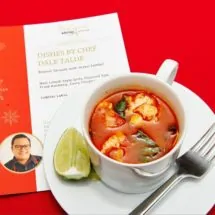 Ingredients
2 lb. lobster bodies roasted
3 cloves garlic
1 small onion
2 Thai chilis
1 to mato
2 stalks lemongrass bruised
2 Kaffir lime leaves
2 oz. vegetable oil
3 cups coconut milk
2 tbsp fish sauce
1 tbsp belachan
Instructions
Roast lobster bodies in 500 degree oven for 20 minutes or until deep red in color.

Remove from oven and paddle in Hobart until shells are crushed.

In a food processor purée belachan, garlic, onions, chilies, galangal, and tomatoes.

In a large stock pot add oil and sauté puréed mixture, until golden brown and aromatic.

Then add lobster bodies and cover with water.

Add bruised lemongrass and Kaffir lime leaves.

Simmer for 45 minutes.

Finish with coconut milk and fish sauce. Strain and cool.

Assemble the Plate:

Fresh frozen rice noodles

Bean Sprouts

Basil

Cilantro

Corn

Fingerling Potatoes, steamed, cut into rondells

Lobster Meat

Fish Sauce

Lime Juice

Coconut Milk
To follow along the Malaysia Kitchen of the World "like" them on Facebook, follow them on Instagram & Twitter.