This post may contain affiliate links. Read my disclosure policy here.
Anna here with two books that will take your child through history in a fun imaginative way! Thanks to Tyndale House Publishers for sponsoring this post.
My kids are not big readers themselves. One of my kids has some struggles with reading and the other one just prefers doing other things. I am a big read though and I have read to my kids from the time they were very small and I still read to them regularly. All the responsibilities of home and school can make it difficult to find time to read with my kids but I do try my best to read to them several times per week.
We love to read chapter books, the kids like to play board games or play with Legos while I read to them in the afternoons, or we like to cuddle up on the couch at night before bed. Imagination Station books are one series of chapter books that we like to read. In Imagination Station books children travel through history with cousins Patrick & Beth. When kids step into the Imagination Station, they experience a journey filled with action-packed adventure. Each book whisks Patrick and Beth on a journey around the world and back in time. I love these books because they are fun to read and they kids learn about true events in history.
Imagination Station books are aimed toward children 7 years of age and up, my kids are 7 & 9 so these are perfect for us. Occasionally my kids will take a a turn reading.
Recently Tyndale House Publishers offered to send me Imagination Station book #15 & #16 to read with my kids. (And at the end of the post you will have a chance to win one of each book for your family!)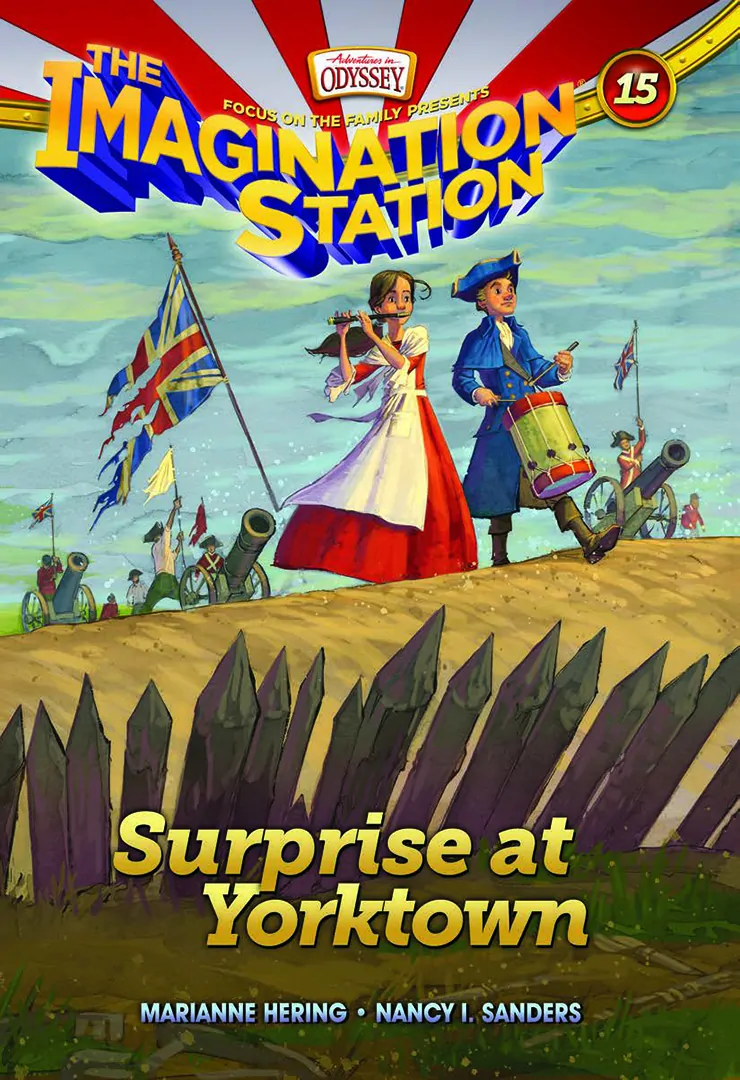 Surprise at Yorktown has Patrick and Beth traveling back two centuries to the final battle of the American Revolution at Yorktown, Virginia. The cousins race to warn George Washington of a spy stealing secrets and giving them to the British.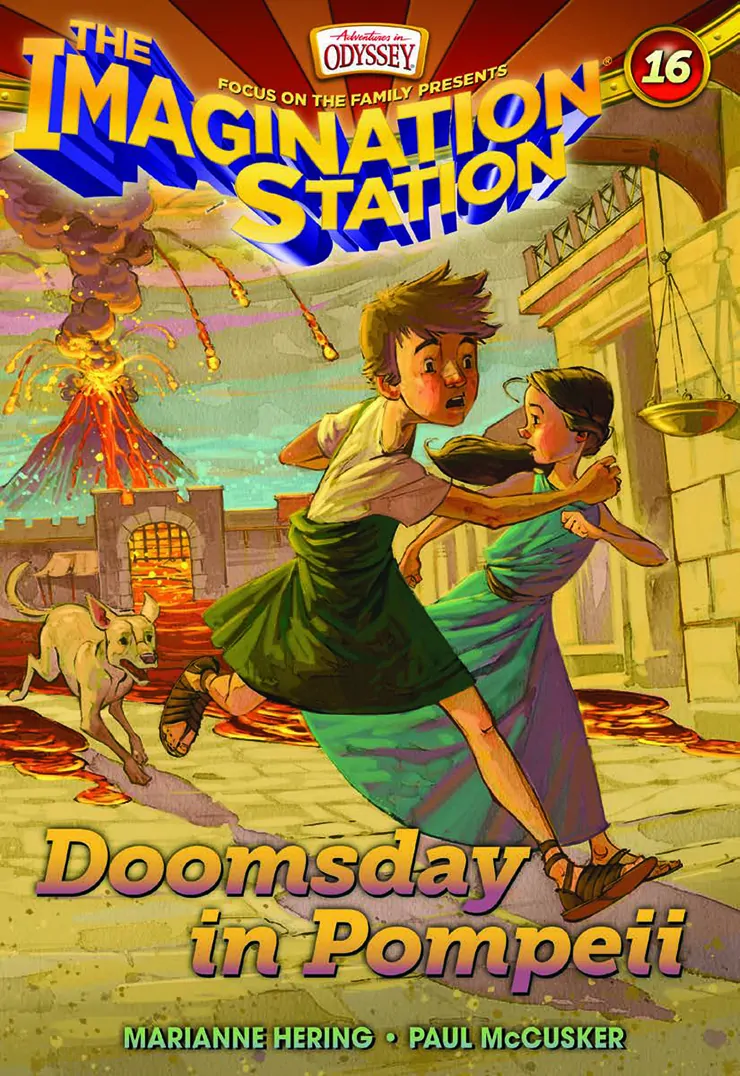 In Doomsday in Pompeii Patrick takes a trip in the Imagination Station alone for science project research. The Imagination Station is on the blink and the inventor of the machine has gone missing. Patrick travels back to 79 A.D and learns about volcanoes.
Both stories are exciting enough to keep the kids interested and asking questions but not so much that they get scared or worried about how the story might end. I love that the writer weaves moral & history lessons into the stories.
You can find more information here at Whitsend.org & The Imagination Station.