This post may contain affiliate links. Read my disclosure policy here.
2015 is going to be an amazing year for Walt Disney Pictures. They start off the year with a Lucasfilm with the release of STRANGE MAGIC and end the year with the release of STAR WARS: THE FORCE AWAKENS.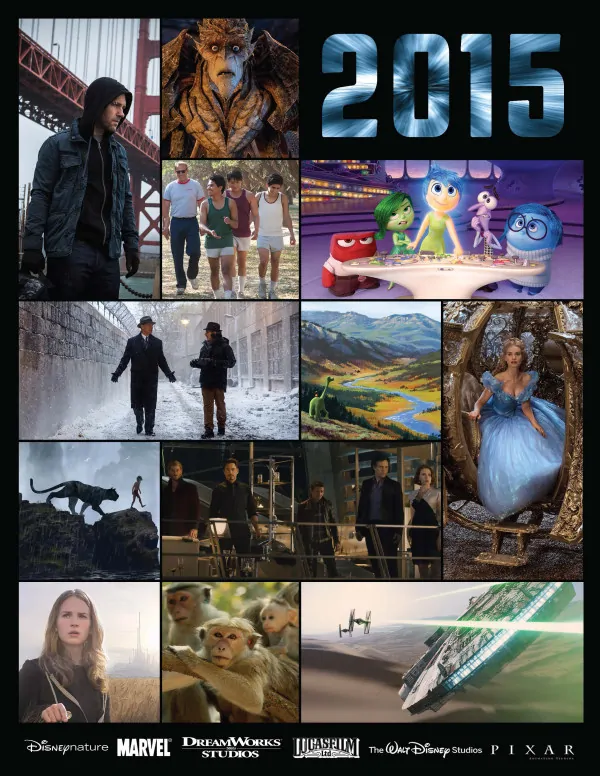 Here is a full list of all the upcoming films for release in 2015 by Walt Disney Pictures.
JANUARY 23, 2015 – STRANGE MAGIC is an animated comedy-adventure directed by Gary Rydstrom and executive produced by George Lucas.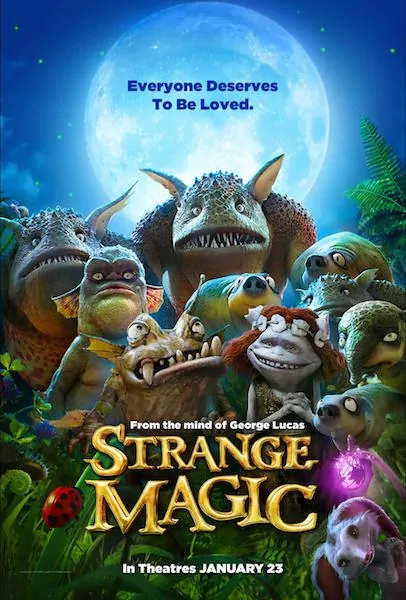 STRANGE MAGIC comes from the mind of George Lucas and Lucasfilm Ltd. It is a fairy tale musical inspired by "A Midsumer Night's Dream." Popular songs from the past six decades will tell the story of elves, fairies and goblins as they battle over a powerful potion.
FEBRUARY 20, 2015 – MCFARLAND, USA is a drama staring Kevin Costner. It is based on the 1987 true story "McFarland, USA" about a high school cross-country team coached by Jim White and their struggles in an economically challenged town in California.
MARCH 13, 2015 – CINDERELLA is a live-action movie inspired by the classic fairy tale "Cinderella" as based on the 1950 animated Walt Disney classic.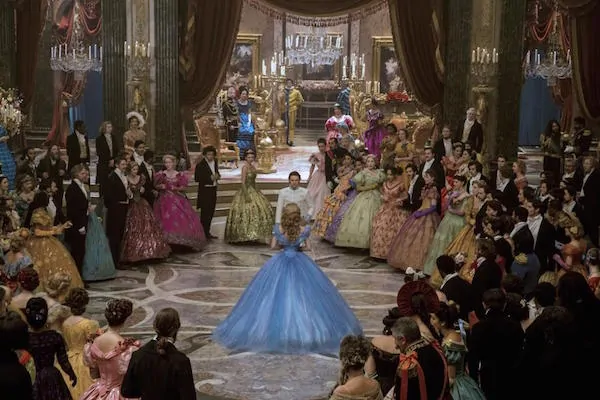 APRIL 17, 2015 – MONKEY KINGDOM is a True Life Adventure set in among the ancient ruins in the jungles of South Asia and follows the adventures of Maya and her family of blonde-bobbed monkeys.
MAY 1, 2015 – AVENGERS: AGE OF ULTRON is an action-adventure movie in which Tony Stark jumpstarts a dormant peacekeeping program but things go wrong and Marvel heroes including Captain America, Thor, The Incredible Hulk, Black Widow, Iron Man and Hawkeye battle to save earth from the villains of Ultron.
MAY 22, 2015 – TOMORROWLAND is a mystery-adventure staring George Clooney, Hugh Laurie and Britt Robertson. In Disney's TOMORROWLAND a scientist and an optimistic teen embark on a mission to reveal the secrets of a place somewhere in time and space.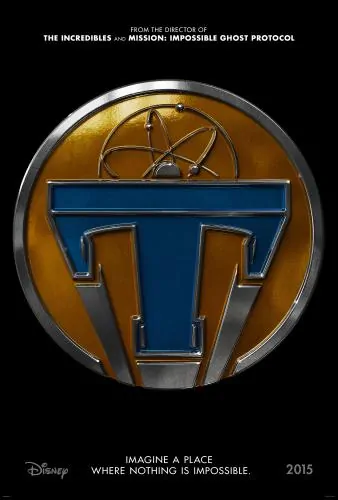 JUNE 19, 2015 – INSIDE OUT is an animation movie from Pixar Animation Studios that explores the emotions we encounter inside the mind. The movie follows a young girl as she is uprooted from her Midwest life and moves to San Francisco with her family. The movie stars Amy Poehler, Bill Hader, Lewis Black, Mindy Kaling and Phyllis Smith.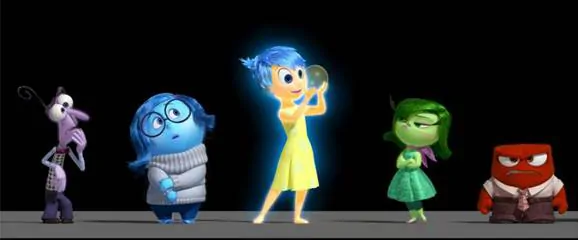 JULY 17, 2015 – ANT-MAN is an action-adventure Marvel film staring Paul Rudd, Evangeline Lilly and Corey Stoll. Ant-Man is the story of Scott Lang who must embrace his inner-hero and help his mentor protect the secret of the Ant-Man suit from new threats.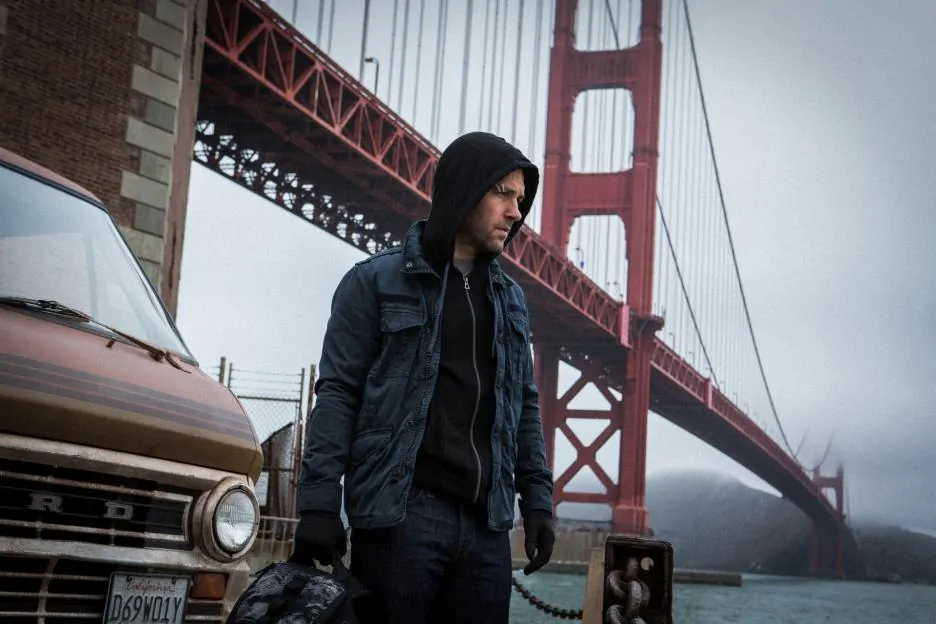 OCTOBER 9, 2015 – THE JUNGLE BOOK is a live-action adventure staring Neel Sethi, Bill Murray, Ben Kingsley, Christopher Walken, Scarlett Johansson and directed and produced by Jon Favreau. The movie is based on Rudyard Kipling's classic stories as brought to live in Disney's 1967 animated film. This version THE JUNGLE BOOK blends live-action with photorealistic CGI animals and environments to create a unique movie.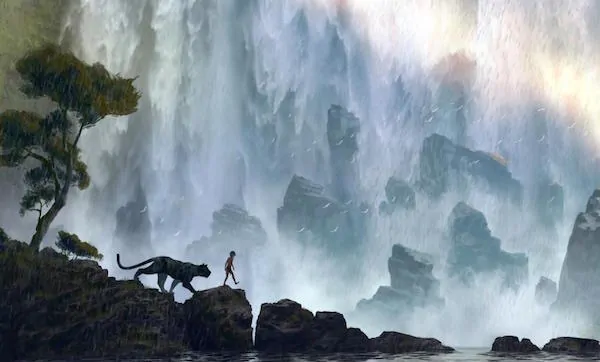 OCTOBER 16, 2015 – The Untitled Steven Spielberg Cold War Spy Thriller is a dramatic thriller staring Tom Hanks, Alan Alda, Mark Rylance, Billy Magnussen and Eve Hewson. The movie depicts the true story of James Donovan, an attorney who finds himself in the center of the Cold War when the CIA sends him on a mission to negotiate the release of a captured American U-2 pilot.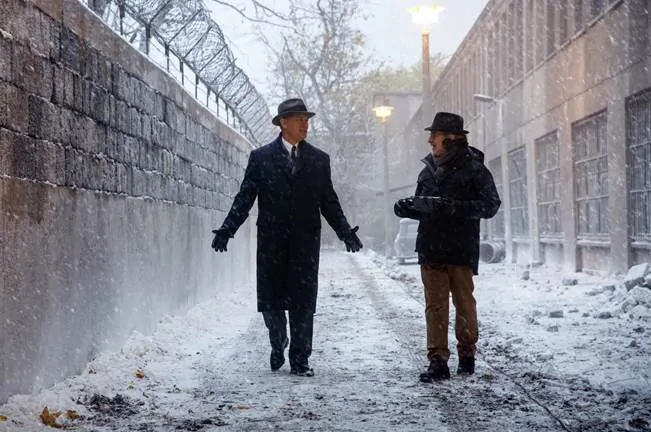 NOVEMBER 25, 2015 – THE GOOD DINOSAUR is an animation movie from Pixar Animation Studios that explores the question: What if the asteroid that forever changed life on Earth missed the planet. The film is a funny story about Arlo an Apatosaurus with a big heart.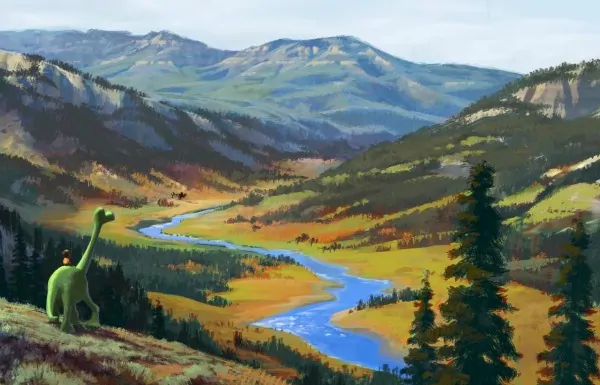 DECEMBER 18, 2015 – STAR WARS: THE FORCE AWAKENS is an action-adventure movie directed by J.J. Abrams staring Harrison Ford, Mark Hamill, Carrie Fisher, Anthony Daniels and Peter Mayhew. Star Wars returns to the big screen with STAR WARS: THE FORCE AWAKENS.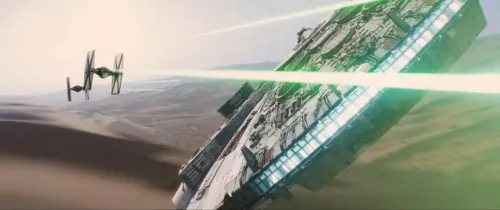 What movie are you looking forward to seeing in 2015?