This post may contain affiliate links. Read my disclosure policy here.
Some things are important. Really important. Like getting a mammogram. Yet, so many of us women procrastinate and put off this important appointment. So I'm taking part in the "Mammogram Monologues" as part of a compensated campaign with Hanes and their partnership with the National Breast Cancer Foundation.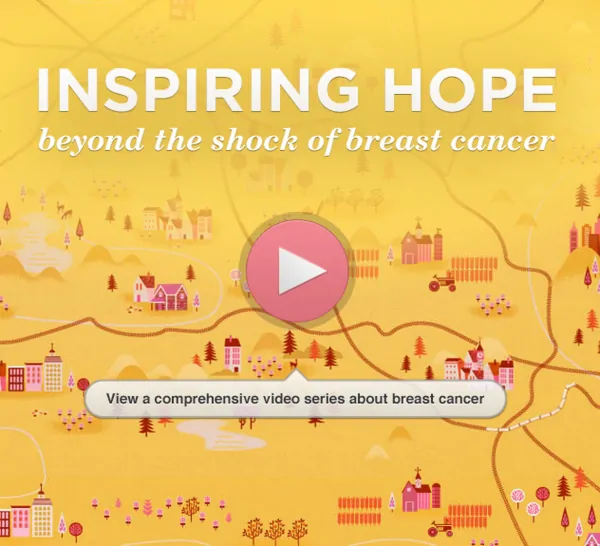 I'm an expert procrastinator and a professional worrier. But it was the procrastinator in me that beat out the worrier when it came to booking my first mammogram.
I've been worried about getting cancer for as long as I can remember and being a woman, that worry often includes the fear of breast cancer. Since I'm a worrier, I generally lean on the side of wanting a test done so that it can rule out the chance of bad news.
So when I turned 40, I planned to get a Mammogram. I'd book it tomorrow.
But I think I'd seen too many scenes on TV (like the episode of Weeds when Nancy Botwin gets a rather painful mammogram) that made me scared about how much it was going to hurt.
Tomorrow turned into a full YEAR of tomorrows!
I actually NEVER got that mammogram in my 40th year. But as my 41st birthday came and went, I finally decided to book the appointment.

How did it go, you ask? Check back in a few days for the rest of the story. You can also watch on Twitter for #HanesForGood to see when I publish the rest of my "Mammogram Monologue".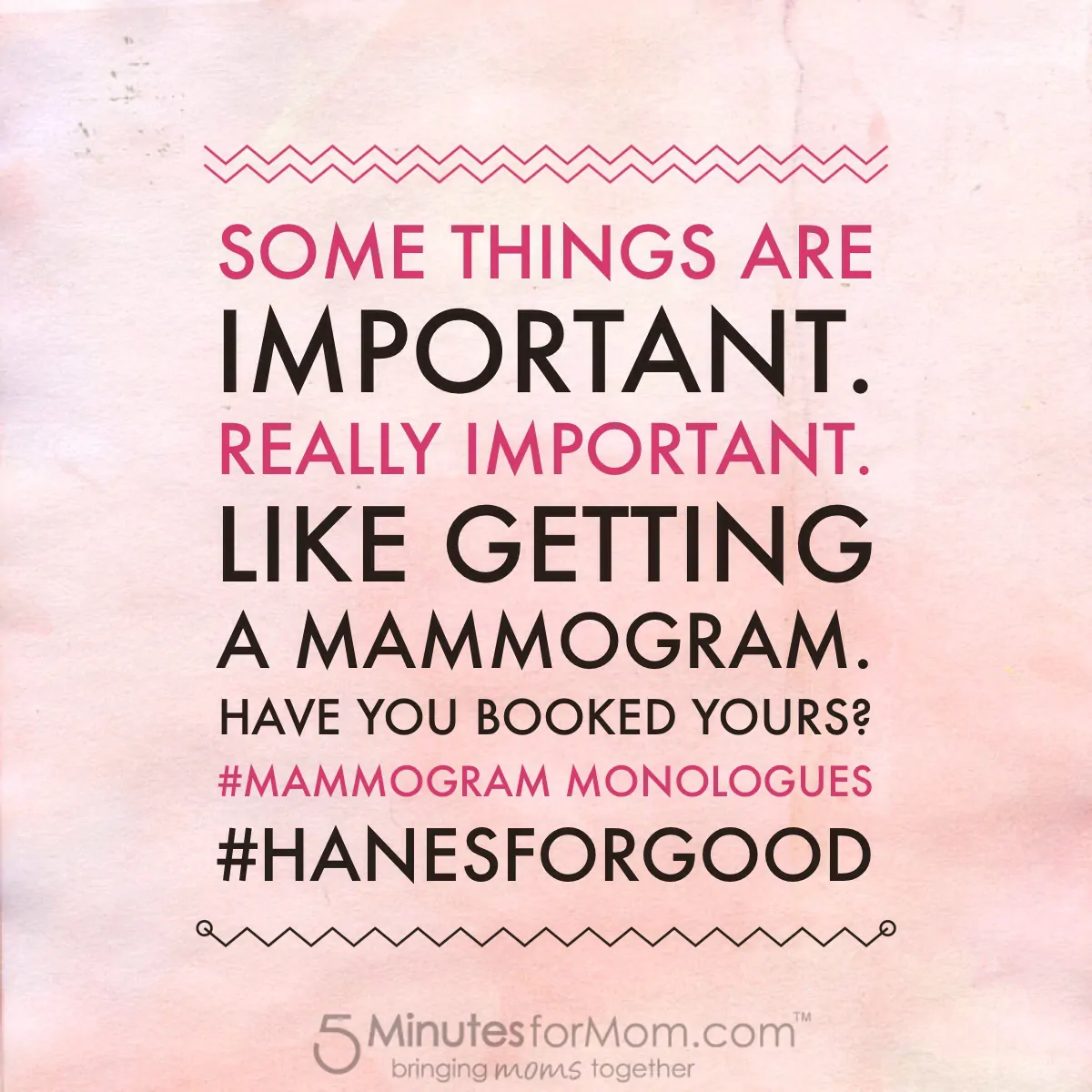 Disclosure: Shared as part of sponsored campaign with Hanes.
Written by Susan Carraretto, co-founder of 5 Minutes for Mom
Talk with me: @5minutesformom and Facebook.com/5minutesformom
Pin with me at pinterest.com/5minutesformom