This post may contain affiliate links. Read my disclosure policy here.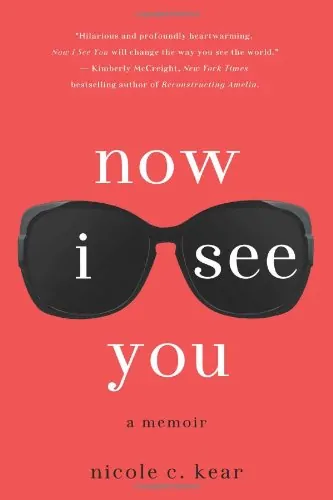 People usually write memoirs for one of a couple of reasons — they are famous or they have a story to tell about some sort of obstacle overcome. In Now I See You Nicole Kear writes about her descent into blindness after being diagnosed with retinitis pigmentosa at 19 years of age. She was given about 10 years, during which time her vision would gradually worsen.
This is her story of fighting to keep her identity and quality of life, as well as her life as a first generation daughter of immigrants, a New Yorker, and (Small Spoiler) yes – a new mother.
It's pretty funny at times, and honest (even if most of her honesty is centered around the perfectly natural attitude of avoidance and denial). Like many memoirs, there are also times in which she gave TMI for my comfort, and also used stronger language than I prefer. This trailer gives an idea of the tone of the book:
When I was a young teen, I read all the books on teens going blind and dealing with other tragedies such as eating disorders. I think it was an extension of my Helen Keller phase that started in elementary school. So what initially drew me to this book, and what I liked best, was experiencing that process with her of going blind, and then learning to live with blindness. Of particular interest was her learning to be a mother without her sight. In one way it makes sense, because all of us feel like we are in the dark that first time around, and we like to share experiences, but of course her particular circumstances created more challenges.
Enter to Win
The publisher has offered two copies of the book (U.S. residents only). Please follow the instructions in the widget below to earn one or more entries.