This post may contain affiliate links. Read my disclosure policy here.
I've shared some of the behind the scenes clips for the Need for Speed movie over the past few months. Now, here is your chance to see all of the guys from the movie together.
The film stars Aaron Paul, Dominic Cooper, Imogen Poots, Ramon Rodriguez, Rami Malek, Scott Mescudi, Dakota Johnson, Harrison Gilbertson and Michael Keaton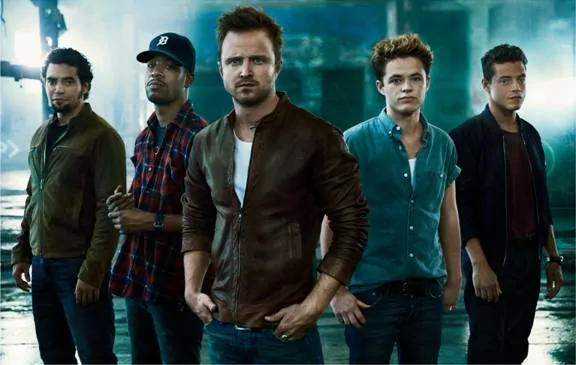 The film centers around Tobey Marshall (Aaron Paul), a blue-collar mechanic who races muscle cars on the side in an unsanctioned street-racing circuit. Struggling to keep his family-owned garage afloat, he reluctantly partners with the wealthy and arrogant ex-NASCAR driver Dino Brewster (Dominic Cooper). But just as a major sale to car broker Julia Maddon (Imogen Poots) looks like it will save Tobey's shop, a disastrous race allows Dino to frame Tobey for a crime he didn't commit, and sending Tobey to prison while Dino expands his business out West.
NEED FOR SPEED races into theaters everywhere on March 14th!
Like NEED FOR SPEED on Facebook: Facebook.com/NeedForSpeed
Follow NEED FOR SPEED on Twitter: @NeedforSpeed
Follow NEED FOR SPEED on Tumblr: http://needforspeedthemovie.tumblr.com/
Follow NEED FOR SPEED on Instagram: @NeedForSpeed
visit the website: TheNeedForSpeedMovie.com