This post may contain affiliate links. Read my disclosure policy here.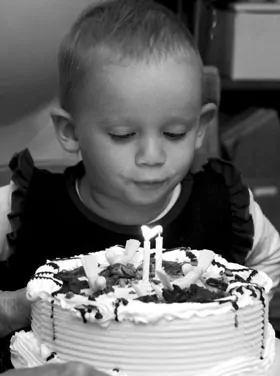 You are two years old.
You can blow out your own candles and tell us how old you are. You can climb ladders and go down slides all by yourself.
You amaze everyone who hears you with how well you talk. And you make me laugh when you call Strawberry Shortcake, "Strawberry Cake."
You sing "Happy Birthday" and parts of "Jesus Loves Me" and "Row, Row, Row Your Boat."
You adore your brother — Jackson, (whom you also call "Jaxos" or "Brother," even though you can clearly say, "Jackson,") and he adores you just as much.
You love to play with everyone. You love your cousins and talk about them all the time. You make friends with any and every willing partner in play.
You prefer Mommy to anyone and want me to put you to bed every single night. No one else will do.
You love to twist your fingers into my hair while you fall asleep and you wake up when I am not next to you.
You have a Mommy and a Daddy who are totally and completely in love with you.
Happy Birthday, my sweet, sweet Olivia Jenae.