This post may contain affiliate links. Read my disclosure policy here.
We have been working in a partnership with Arm & Hammer. We were compensated to share this post with you as well as provided products to review. All opinions listed are those of our writer.
Ever since I was little, I have had sensitive teeth. It has made it extremely hard for me to eat ice cream, hot soup, or anything. Anytime I bite down, it causes me to wince in pain from the hot or cold that touch my teeth.
However, there are some things that I can do to help alleviate that pain. Here are my 6 tips on how to deal with sensitive teeth.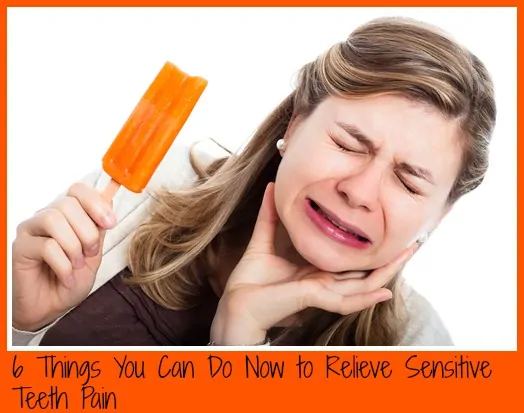 Flossing
Flossing regularly will remove trapped food particles that can cause dental cavities and unhealthy gums, and unhealthy gums can also result in overly sensitive teeth. Since I have had my braces on, I have made sure to floss regularly.
Toothpaste
Toothpaste with fluoride can aid in restoring and strengthening your damaged tooth enamel. Fluoride is best known for its action in protecting against dental cavities.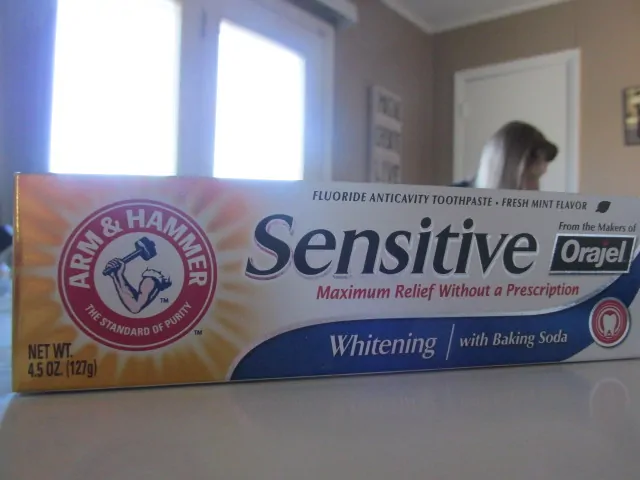 My favorite that has really helped cut down on the sensitivity is the Arm & Hammer Sensitive toothpaste. By using this daily, my teeth are no longer as sensitive as they once were.
ARM & HAMMER™ Sensitive toothpaste, from the makers of Orajel™, provides maximum pain relief in a low abrasion formula that is gentler on enamel. Plus, at a fraction of the cost of a leading sensitive toothpaste brand, ARM & HAMMER™ Sensitive Toothpaste is the secret to eating without fear.
Cut Down on Sour Food
This one is a hard one for me because I love lemons. The acid in certain food such as lemons and most citrus foods can destroy the protective covering of the teeth and suddenly you have hypersensitive teeth.  I guess that explains how I developed sensitive teeth? I am such a lemon eater!
Use a Soft Bristle and Battery Powered Toothbrush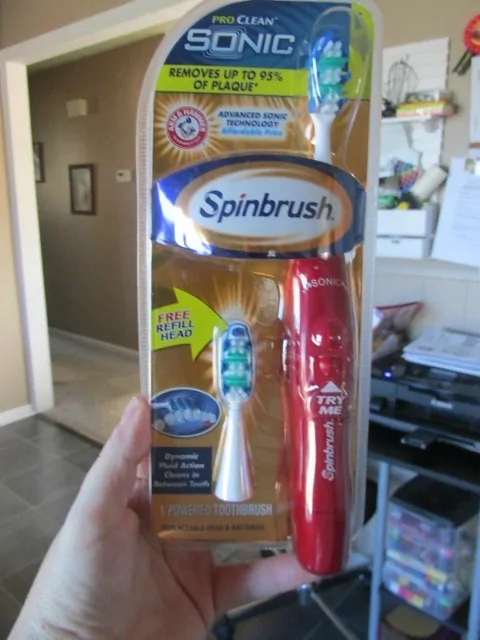 My favorite is the Arm & Hammer Sonic Spinbrush.
The Spinbrush features dynamic bristles that move up to 16,000 micro-sweeps per minute. Far superior to the traditional toothbrush, this one-count Pro Clean Sonic Toothbrush features an angled head, and it is able clean your teeth, gums and the hard-to-reach places inside your mouth. This brush is clinically proven to remove up to 95 percent of dental plaque. The Spinbrush's shape and micro-sweep action gets in between teeth to ensure the best dental care possible. The Spinbrush Pro Clean Sonic Soft Toothbrush has a replaceable head that allows you to keep your toothbrush in good working condition.
Be careful of the mouthwash you use
Avoid any mouthwash containing ingredients that are harsh to the teeth. Mouthwash with harsh ingredients can corrode your tooth enamel.
Regular Dental Visits
Visit your dentist at the dental clinic if you suffer from teeth grinding. The enamel can wear away when you clench your teeth which usually happens when you're asleep. Your dentist will recommend a dental tool like a mouth guard to address grinding.
What tips do you have to deal with sensitive teeth?
Enter to win
ARM & HAMMER products are simple, versatile, and effective – and always a great value! Switch & Save today to keep it simple. To get you started, one reader is going to win this amazing Arm & Hammer Prize Pack.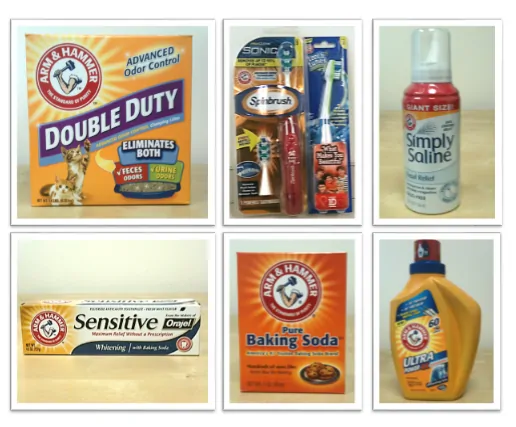 Your prize pack will include the following —
Two-Three (2-3) ARM & HAMMER products ** 2-3 products featured in the giveaway picture will be provided to winner based on product availability. Featured products include: ARM & HAMMER™ Sensitive toothpaste, from the makers of Orajel™, Spinbrush: ProClean Sonic, Tooth Tunes™, ARM & HAMMER™ Ultra Power 4X Liquid Laundry Detergent, ARM & HAMMER™ Baking Soda, ARM & HAMMER™ Simply Saline™ Nasal Relief, ARM & HAMMER™ Double Duty Clumping Litter
One (1) $100 Visa Gift Card for purchasing more ARM & HAMMER products
Use the Giveaway Tools form below to enter. Start by answering the question — which product would you most like to win and why.
Connect with Arm&Hammer here —