This post may contain affiliate links. Read my disclosure policy here.
This post has been sponsored by Kohl's. All opinions listed are my own.
Christmas time is one of my favorite times of the year. The one thing I love more than Christmas is our time of giving back during Christmas. Normally we make shoe boxes and send them overseas, but this year thanks to Kohl's, we were able to pay it forward and help a couple of families here in our community where I live.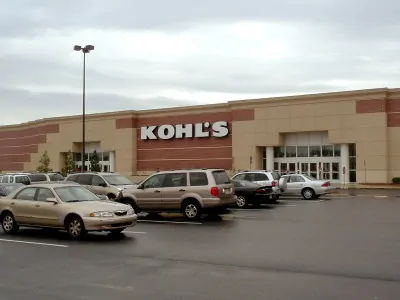 My daughter and I visited an elementary school and found out that they had families in need that could use some presents for Christmas so we set out to go shopping and get them some much needed items.
Kohl's is definitely a place that I admire. They always try every year to give back. Because of that, I try to give my business to them anytime I am out shopping. In fact, most of the Christmas shopping I did for my own family was done at Kohl's this year.
The atmosphere is warm, friendly, and inviting. The thing that I love most though is the fact that the prices are amazing and they are always offering up coupons to help you save even more money.
Kohl's offers you Kohl's cash to use at a later date. For example — on this trip, I earned $40 Kohl's cash which I used to purchase a brand new cookware set for my mother in law for Christmas. By the time the coupons were added and my Kohl's cash, I was only out of pocket about $3.00.
I seriously love Kohl's.
If you want to pay it forward this time of year, think about shopping at a store that loves to give back.