This post may contain affiliate links. Read my disclosure policy here.
This post has been sponsored by Rewardable.com. All opinions listed are my own.
I am always at the store. I mean — every.single.day. If I am not forgetting something, I have to go and shop for items that I am writing about, so sometime during the day, you will find me at either a department store, grocery store, or retail store.
Now, don't get me wrong. I love shopping. I live to shop, but I wish there was a way that I could earn money while I shop. Oh wait — there is! Let me introduce you to Rewardable — Get Paid While You Shop.

Rewardable is a new app that provides you with quick and simple ways to earn extra money with your iPhone. If you are interested in making a few dollars while you shop or want to be compensated for giving feedback on a service, then Rewardable is the perfect app for you.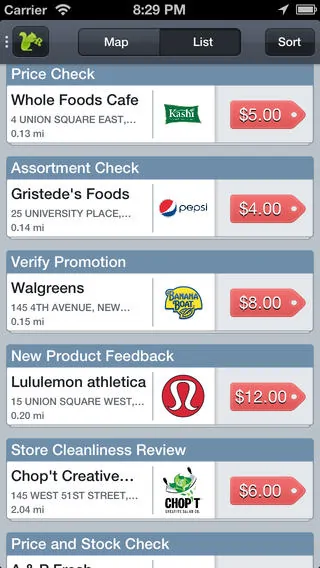 You earn money for collecting data and providing insights on products, services and store conditions. Do as few or many tasks as you'd like. Successfully completing tasks builds your status resulting in access to more and higher paying tasks.
I love using apps like this. Since I am always shopping, it doesn't hurt to earn a little extra money — especially during the holidays.
Unlike many other apps out there, Rewardable actually pays you cash for using the app.  You don't need to build up a certain amount of credits or points before you earn any cash.
 Rewardable is running a special offer for 5minutesformom.com subscribers – take $30 off your 1st Gilt.com purchase.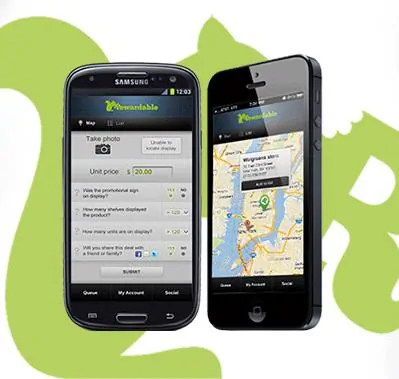 How It Works
After downloading the app, you will need to set up an account and link it to a valid PayPal account.  You can search for tasks near you via the Map or List view and choose whichever tasks you wish to complete.  When you're ready to withdraw your earnings, simply choose the "Withdraw" option and your money will be transferred directly into your PayPal account.
You can easily search for tasks near you using the map view below or list view seen above.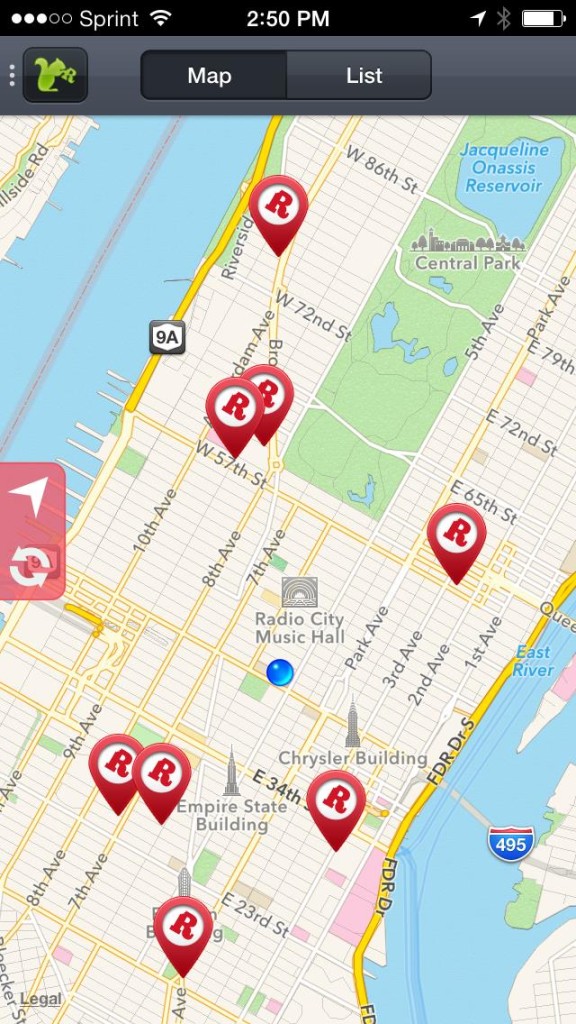 How are Tasks Completed and How Much Do They Pay?
When you select a task, the guidelines for that task will appear.  Tasks are diverse and might involve recording the price of an on-sale item, checking whether certain items are in stock, or taking photos of promotional displays.  Extra bonuses are awarded for sharing information on deals, retailers or brands with your social connections.
Most tasks pay $5+, but some can pay up to $20 and take about 5-10 minutes to complete.  It's up to you to decide how many tasks you wish to complete!
How Do I Get Started?
Click on the links below to download the Rewardable App:
After downloading, open the app and create an account.
Sync your PayPal account.
You're ready to start earning!
Where Can I Find Rewardable On the Web?
Are you ready to start earning some extra money for holiday shopping? I know I am!