This post may contain affiliate links. Read my disclosure policy here.
This post has been written by contributor Julia. We were compensated to share this post with you, however all opinions remain our own.
I wrote my first book when I was a little girl. I don't remember exactly how old I was and it was more like scribbles on paper stapled together than a real book, but it was amazing.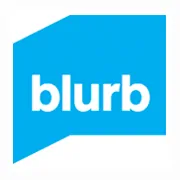 I am a writer now and still have dreams of actually getting published one day, but in the mean time there's an amazing company that allows you to create your very own book. Blurb.ca loves beautiful books just like you do and gives you all of the tools you need to make, design, and publish your very own book. Do you want to sell your book? You can do that, too. Blurb can help you make your dreams of publishing a reality, whether you'd like to do it in print or online.
I was so honored to get the opportunity to try blurb for myself. Whatever type of book you want to publish, Blurb makes it possible. I found the system easy to navigate. Simply click on the get started tab on the website and choose how you would like to make your book. You can use tools ranging from adobe, a mobile app, or a simple upload tool online. To make it even easier, you can pull in photos from your computer, Facebook, or Instagram. How cool is that?
The editing process is easy, and even though you could spend hours going through the options (I'm guilty) you could also be more decisive and have a completed book in just a couple of hours. That's pretty amazing.
I love how Blurb makes the book publishing business accessible to anyone. These would make great keepsake books for yourself or make AMAZING gifts. (The holidays are just around the corner!) This is even a great way to publish and sell a book professionally. Want to learn more? Connect with Blurb on Facebook or Twitter.
With publishing platform Blurb, you can easily and affordably publish your own bookstore-quality books starting at just $4.95 and ebooks for a one time publish fee of $9.99. Create a book filled with your own content, whether it's family recipes, stories, photos or other meaningful material.  After all, what those special people in your life cherish the most is memories with you – document those memories with Blurb.
Enter to win
Does this sound like a dream come true for your inner author? Blurb is now offering three (yes, three!) $50 giveaways. Enter below to win!
15% off!
AND just in case you don't win one of the $50 prizes, Blurb is offering a special 15% discount to all 5 Minutes for Mom readers. Just use the code:  5MFM15*

to get your discount.
* Offer valid through December 12, 2013 (11:59 p.m. local time). A 15% discount is applied toward your product total. Maximum discount is CAD $100 off product total. Valid for printed books only. This offer is good for one-time use, and cannot be combined with volume discounts, other promotional codes, gift cards, or used for adjustments on previous orders.
Make your dreams of being a published author come true and give some amazing gifts this holiday season. Good luck and happy publishing!
Julia is a full time mommy and part time writer who thrives on Starbucks, chocolate, and toddler kisses. When she is not chasing a toddler around, you can find her at her personal blog, http://www.elatedexhaustion.com, or playing on Twitter @juliahembree.