This post may contain affiliate links. Read my disclosure policy here.
Michelle of Honest & Truly!, 5 Minutes for Mom writer, shares her insights into this sponsored post for The Croods. We were compensated to write this post, however all opinions remain those of the writer.
It isn't often that my family heads to see a movie on the day it opens. The Croods was a different story this spring. We saw the first morning showing, and we were hooked. Ever since, the wee ones have been asking when it comes out on DVD so we can buy it and watch it again. And again.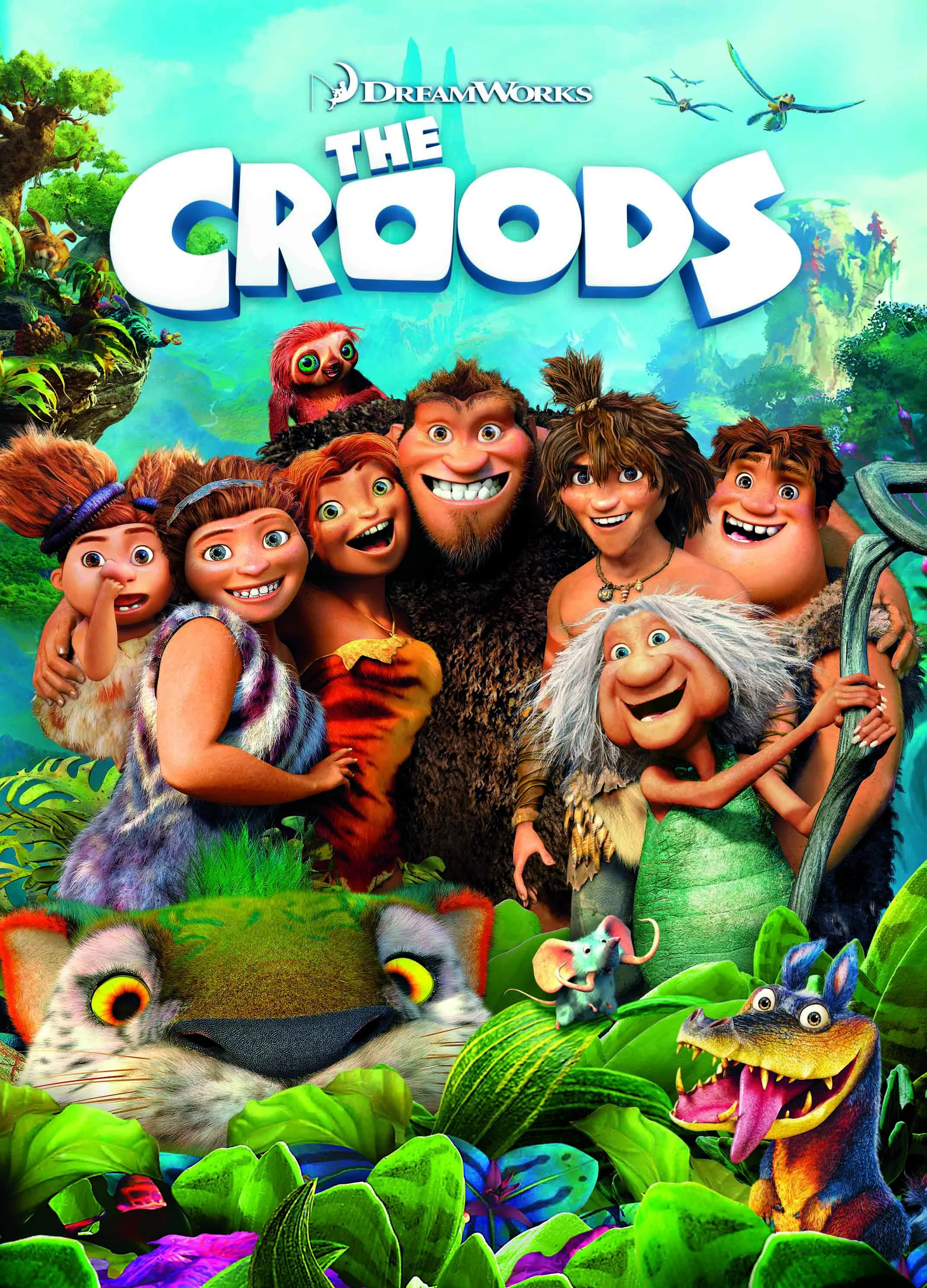 Fortunately, we don't have too much longer to wait.  On October 1, the prehistoric family is coming to your home via DVD ($29.98) and Blu-Ray ($38.99). As the last prehistoric family, there are many rules they need to follow to stay alive, but the oldest daughter Eep is a rebellious teenager who stretches those rules as much as she possibly can.
While stretching the rules, she meets another caveman named Guy who knows all sorts of information he's discovered, including fire. When the Croods' cave collapses, it's Guy who joins them in an effort to find a new home. Not surprisingly, Grug (the dad) is set in his ways and does not like his authority challenged, especially by a teenager who is interested in his daughter.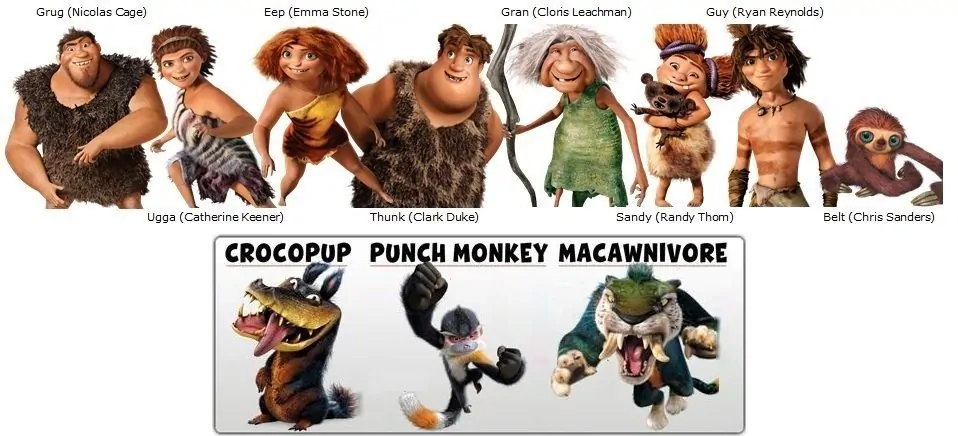 Over the course of the movie, everyone learns so much and there were plenty of valuable lessons for all ages. The humor was appropriate for all ages, although some did go over the wee ones' heads. We all laughed throughout the movie, although there were portions where I was emotionally connected to the story and potentially sniffling a bit in the sadder parts.
All the character were memorable and entertaining from fiesty Gran, Grug's mother-in-law, to the baby Sandy who is a vicious Tasmanian Devil to Thunk, Grug's son, who aims to be his father but lacks brains and talent, sweet as he is. The wee ones kept talking about the movie and characters long after we left the theater. In fact, Little Miss still walks around doing the "dun-dun-duuuuuun" that the sloth Belt repeated each time there was a "dramatic" moment in the movie.
We've been counting down the days. Lucky for us, there are some fun ways to build the excitement of the wee ones while keeping them occupied. DreamWorks has developed several fun activities that you can download and complete while waiting for the movie to (finally) be available in stores. What better way to keep everyone excited as there are only a few days to go?
Enjoy these coloring pages and road trip kit to keep your kids busy and make the anticipation of The Croods that much more fun!
While you are at it, take a look at this feature called The Croods Features – Daddy Dearest, which lists some of the best father daughter duos that have ever been seen in any movie.
Enter to win
One lucky reader is going to win her very own Blu-ray/dvd combo pack of The Croods. To get started entering this giveaway, just put your name and email address in the Giveaway Tools box below.
Michelle may never stop running around Chicagoland, but she always makes time for the important things in her life – her wee ones, cooking, reading, and spending time with friends – and of course, writing. You can see what she's up to on her blog Honest & Truly! or on Twitter where she tweets as @HonestAndTruly.