This post may contain affiliate links. Read my disclosure policy here.
Jennifer here, to share with you about a wonderful new online product I discovered, Gymagogo, that lets you work out online with others in the comfort of your own home. We were compensated to write this post, however all opinions remain my own.
I do not workout that often. My reasoning behind the whole thing is I absolutely hate going to the gym. I know, it's silly of me, because the gym is where I am supposed to "give it my all", and lose these last 20 pounds I have to lose, BUT, I just cannot do it. I don't like to be stared at while working out, and the thought of someone doing that keeps me from going. Luckily, I found out about Gymagogo.

Technology these days are simply amazing, so when we were contacted by Gymagogo and asked to attend one of their online exercise classes, I thought to myself, "Hmm. . . this might be something useful to me." So I agreed to give it a try and just see what and how this online exercise class worked.
Signing Up
Signing up was SO simple. I just went to the Gymagogo website and chose a class I wanted to attend from the dropdown menu. I have fallen in love with Yoga, so I chose the beginner's yoga class and then hit the blue "Let's Workout" button.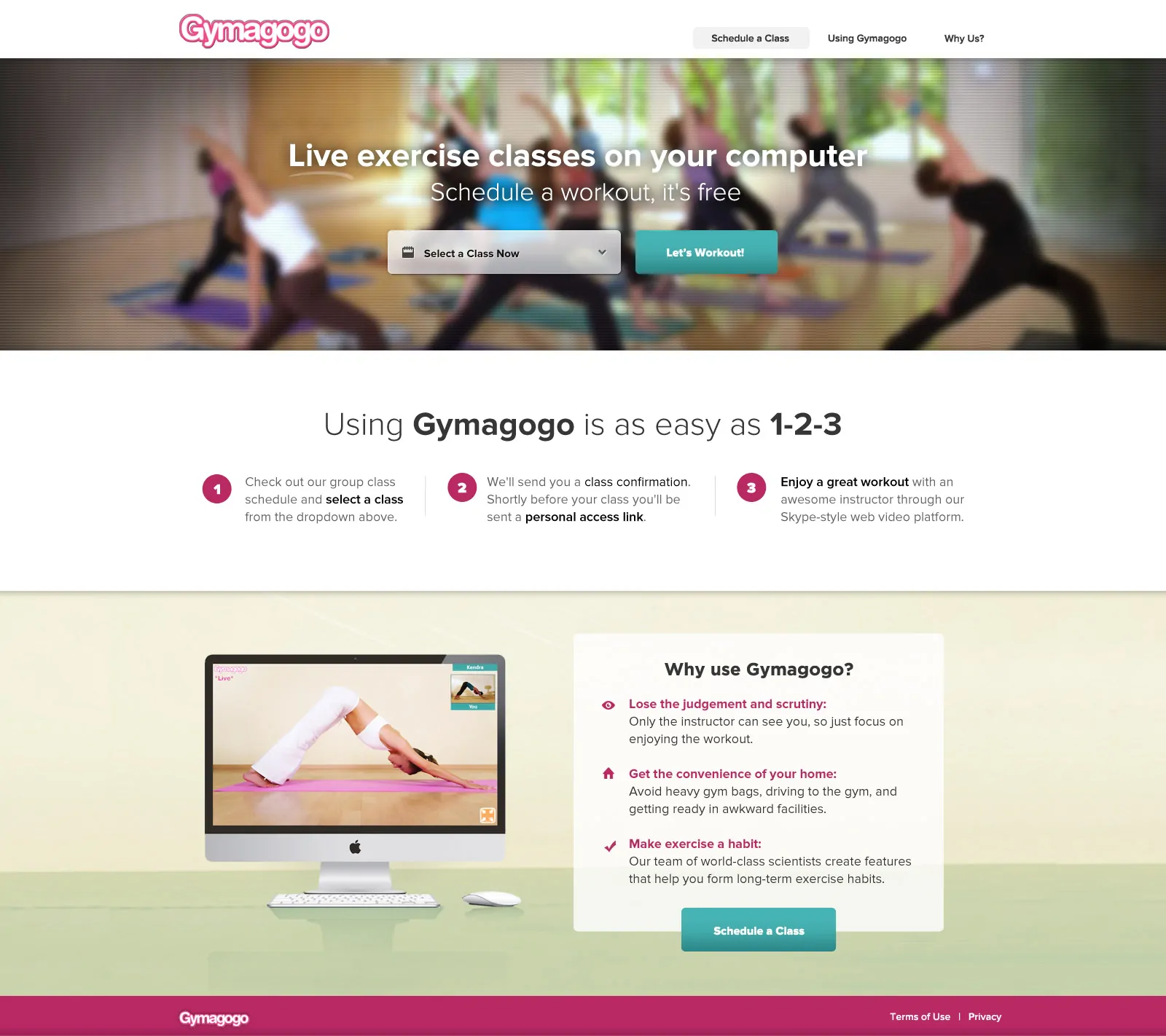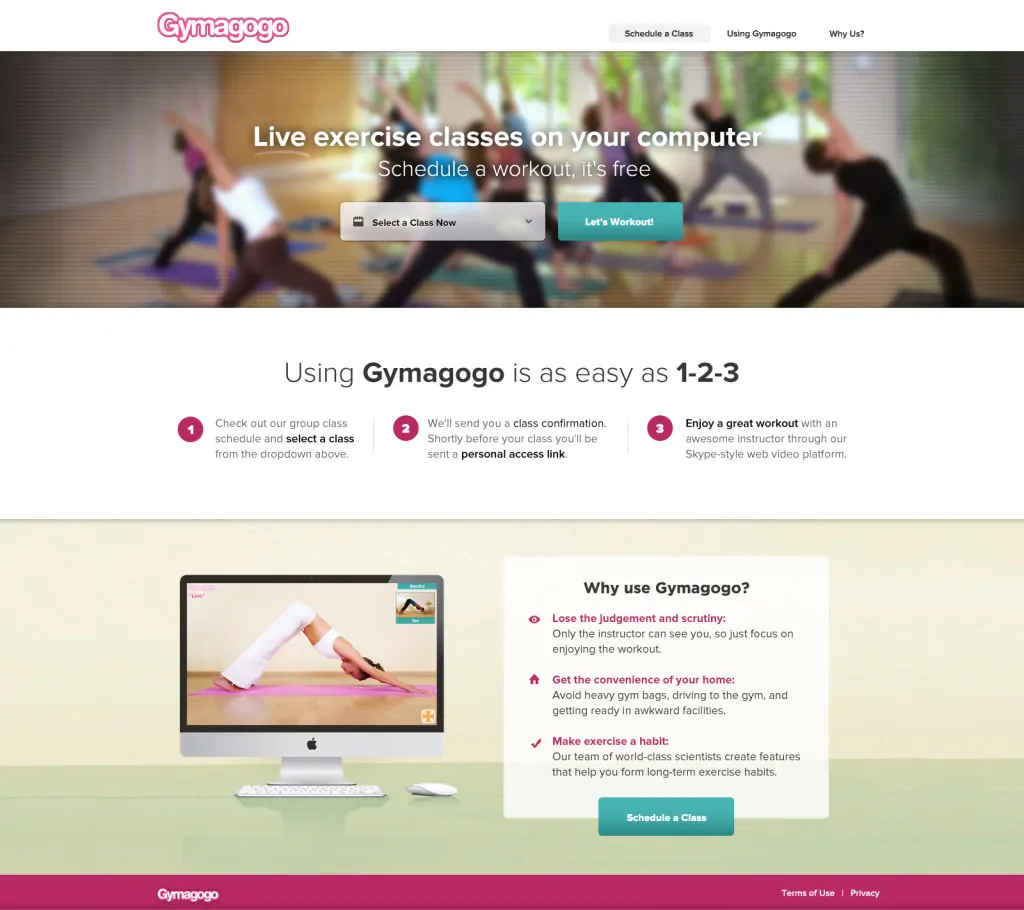 Once I did that, I just put my name and email address in to confirm the class, and then also set up to have them send me a reminder by cell phone of when the class started. This little bit of sign up was SO helpful, because I had forgotten about the other two classes that I was supposed to be attending (the life of a very busy mom blogger, right?)
On the day of the class, I got an email and a text reminding me what time class started and then again 20 minutes before class started, so this is a great tool!
Taking the Class
I will be honest and tell you that I LOVED this class. I was expecting to just be taught like a dvd would teach you, but NO! You are actually on camera with your instructor. As she is teaching you, she can see everyone in the class who is attending. This helps her to see if you are doing the moves right or not.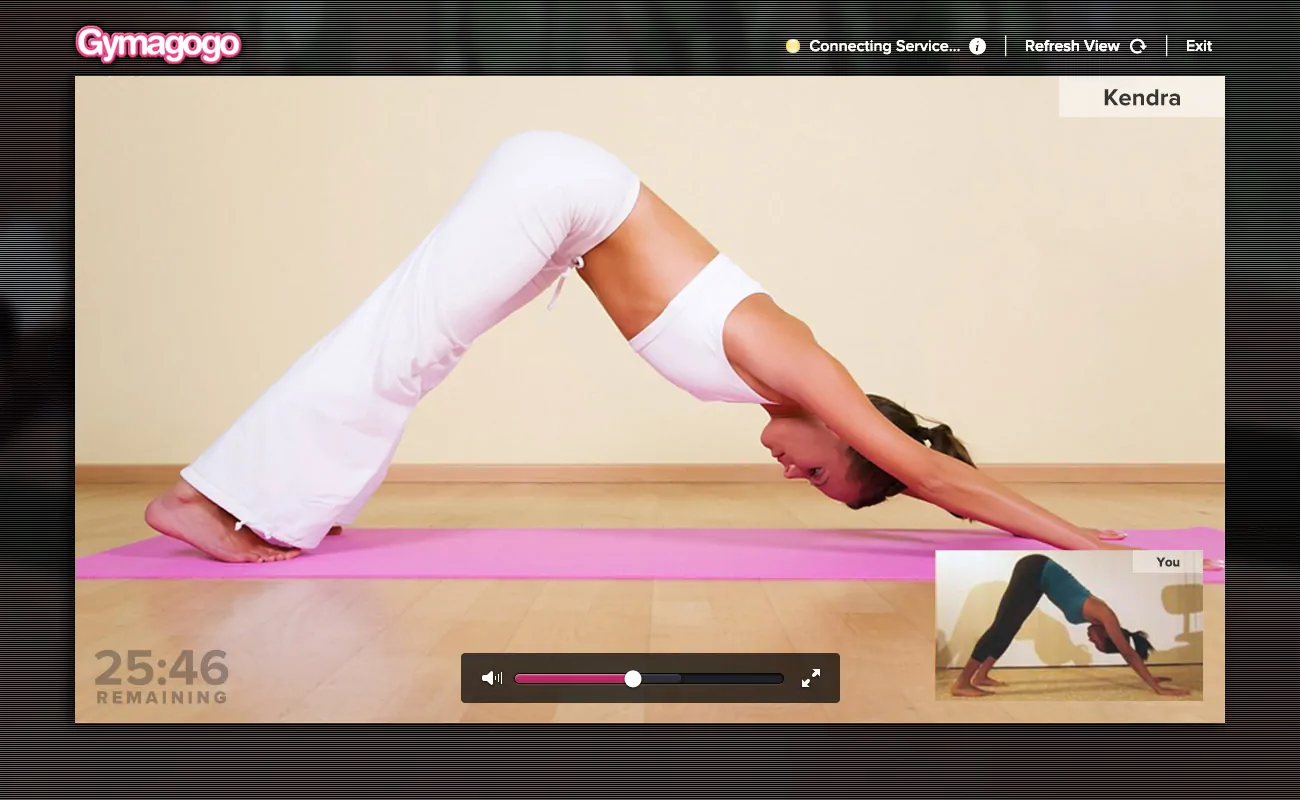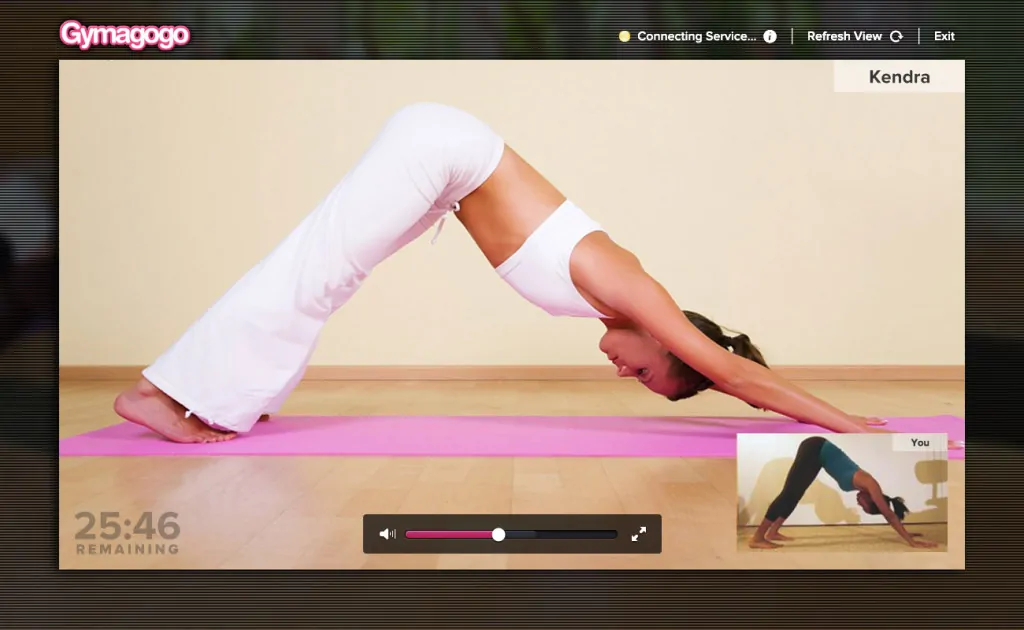 This was my favorite part! No one in the room can see you but the instructor, which means no unsightly starting from strangers. I was able to work out in the comfort of my own home with the help of an instructor. It's like a personal trainer!
How Much Does it Cost?
Right now, Gymagogo online exercise classes are free. They will start charging in July, but for RIGHT now — it is free and doesn't cost a thing! So what are you waiting for? It's time to get your buns off the couch and get a workout in — from the comfort of your own home.
Enter to win
To celebrate the launch of their new site and to help you get moving, Gymagogo is giving away a $50 Amazon gift card to one of our readers. Use the Rafflecopter form to enter this giveaway. New to Rafflecopter? Watch this 45-second video on how to enter!
a Rafflecopter giveaway
So what keeps you from exercising regularly? Share your comment below to enter.