This post may contain affiliate links. Read my disclosure policy here.
That first air conditioning bill I get every year almost does me in. I live in the house with 3 people who I swear like arctic climates. Me on the other hand, I stay wrapped up in my blankets most of the day.
I cannot stand it to be freezing in my house.
Since my husband and I are at opposite ends of the globe when it comes to the temperature in our home, I have found 3 ways that blinds can not only help reduce your air conditioning bill in the home, but they can also help regulate the temps in the house.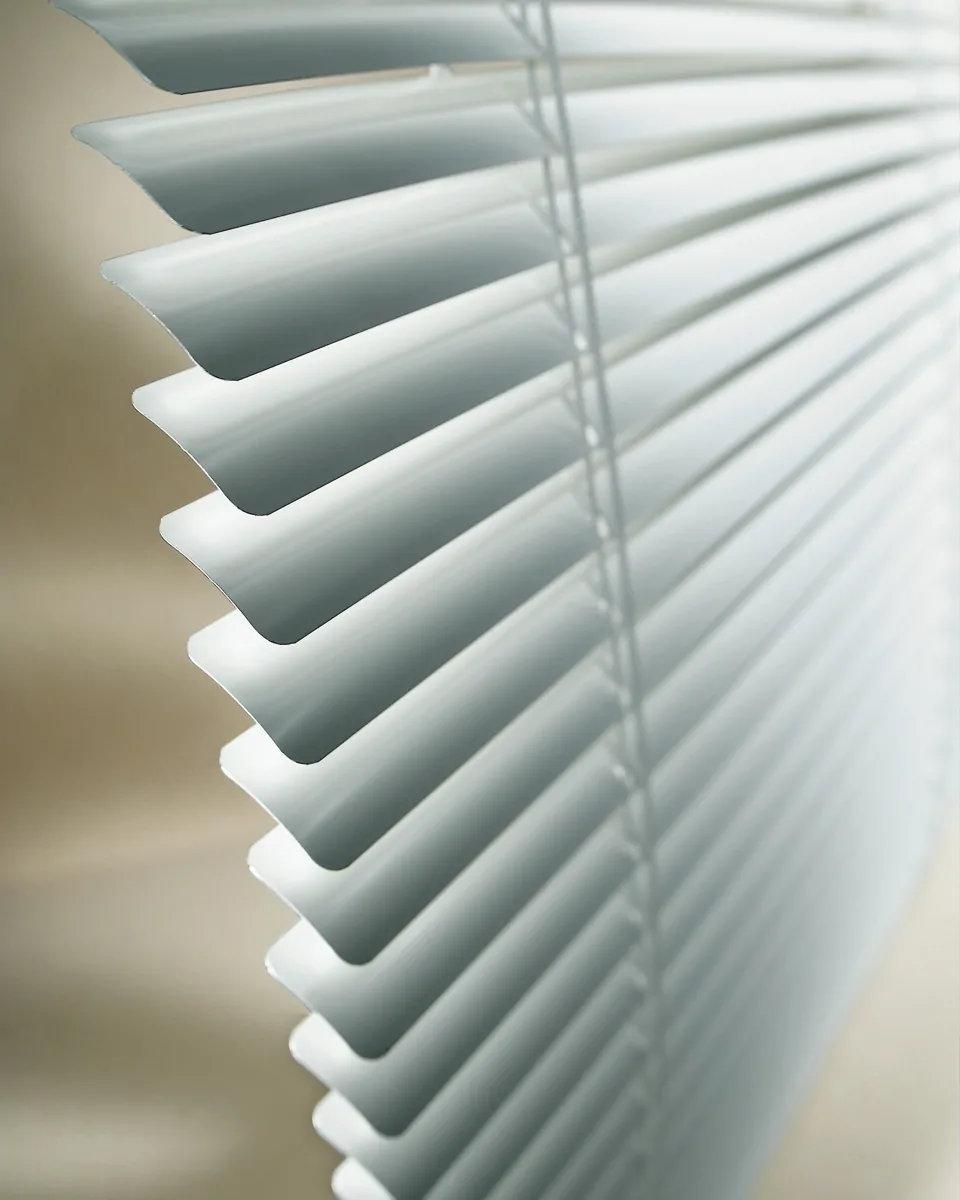 Draw the blinds
We love opening the blinds and letting the brightness into our home, but when direct sunlight is pouring in a window, the one thing you're also guaranteeing is that the house is heating up.
Drawing the blinds close will block out the heat and keep the room cool without having to turn up the AC unit.
By all means, if you like a bright room and you happen to be in there, throw open the blinds and curtains! Just don't leave them open when no one is there to enjoy the brightness and sunlight.
Room Darkening Shades
Another idea that can help is choosing room darkening shades. Blinds.com is THE best place — hands down — to find blackout and room darkening shades.
Some blinds are not light filtering, so even though they are closed, they still allow some heat to creep in. Room darkening blinds are perfect to keep the heat and the light out.
Use Either Blinds or Shades
Both window blinds and window shades deliver the benefits of blocking out light and giving you privacy, but each do so in a unique way. Window blinds have slats that can be tilted to control light. Window shades do not have slats you can tilt as they are one piece of material; however, they do give you the option of choosing light filtering or room darkening materials to allow only the exact amount of light that you want.
To find out more about blinds.com click here.