This post may contain affiliate links. Read my disclosure policy here.
Earth Day is a perfect opportunity to spend extra time crafting with our kids and talking about the importance of conserving our planet.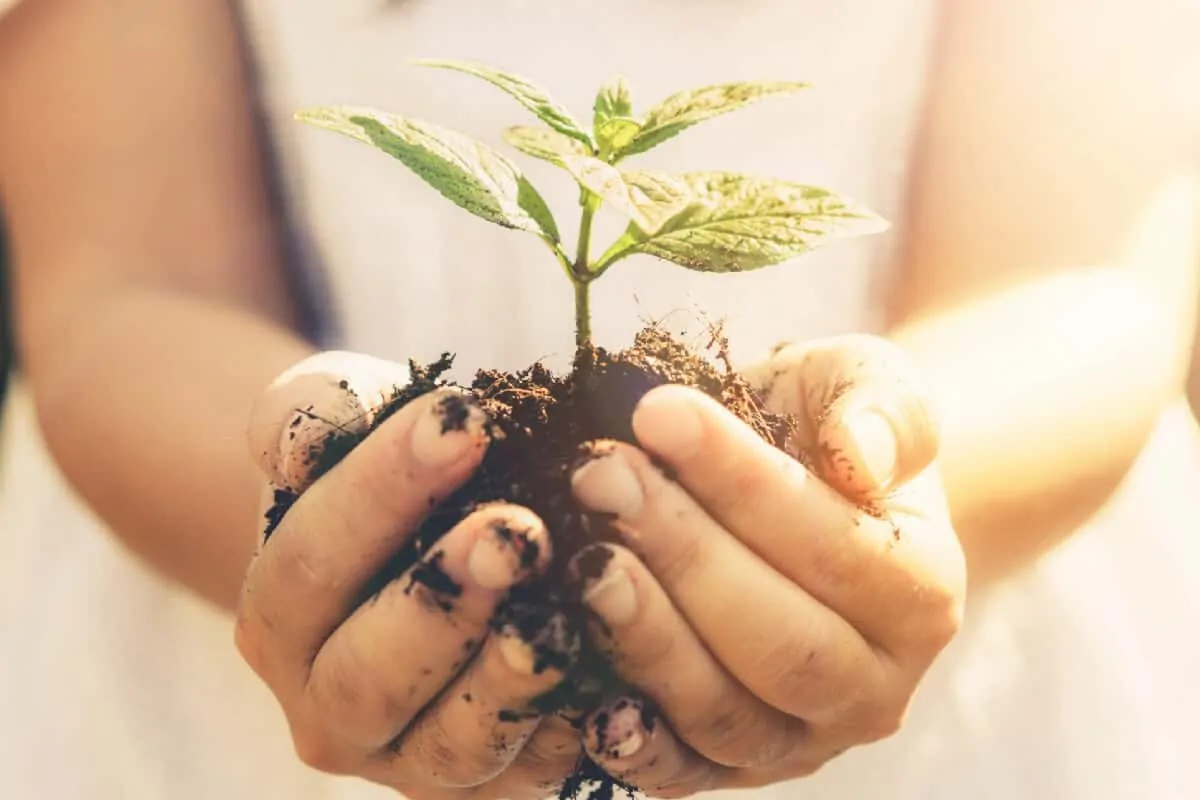 As the expression goes, every day is Earth Day. However, that is more than a saying in our house. Like most families, we recycle. We use reusable grocery bags.  We also try to find clever ways to reuse items and reduce trash. 
My children and I also have daily conversations about conservation and other ways to help keep the Earth beautiful, such as cleanup projects, releasing ladybugs and butterflies or planting a garden or trees.
But on Earth Day, I always go above and beyond by planning something a little special. Over the years, I have hosted numerous Earth Day play dates that included crafts involving trash to reduce and reuse once discarded items and games that taught the importance of recycling. 
With our friends, we danced and sang songs that celebrated our beautiful plant.  We explored our backyard world with nature walks, collected any litter we stumbled upon and made collages with beautiful natural treasures items we found along the way.
With such fondness, my children recall the games and the nature walks with our friends, however, they have a special place in their hearts (or perhaps their tummies) for the dirt cups we made at our annual Earth Day play dates.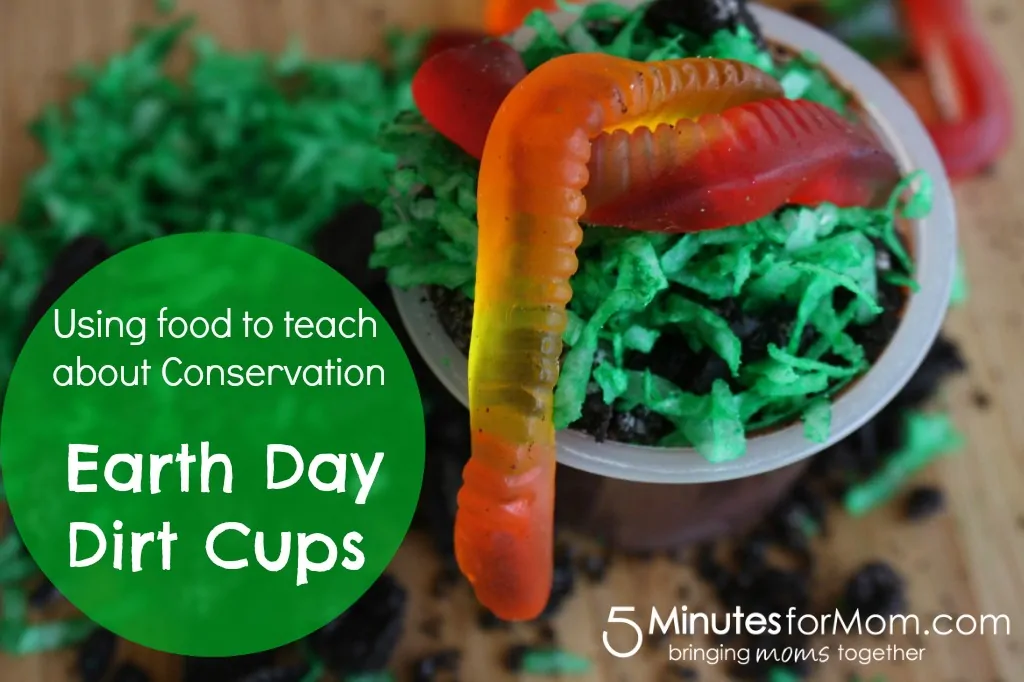 I realize that using small pudding pots may appear hypocritical to the whole thought behind Earth Day, but a lesson in conservation always followed this tasty treat.
After we enjoyed our small Earth Day dessert, we always found a clever way to reuse the small pudding pot.  For example, they make wonderful mini planters for seedlings.
ALTERNATIVE: If you don't want to use plastic pudding pots, another way to make these dirt cups is to make a batch of chocolate pudding yourself and then construct the "dirt cups" in other regular cups that you already own.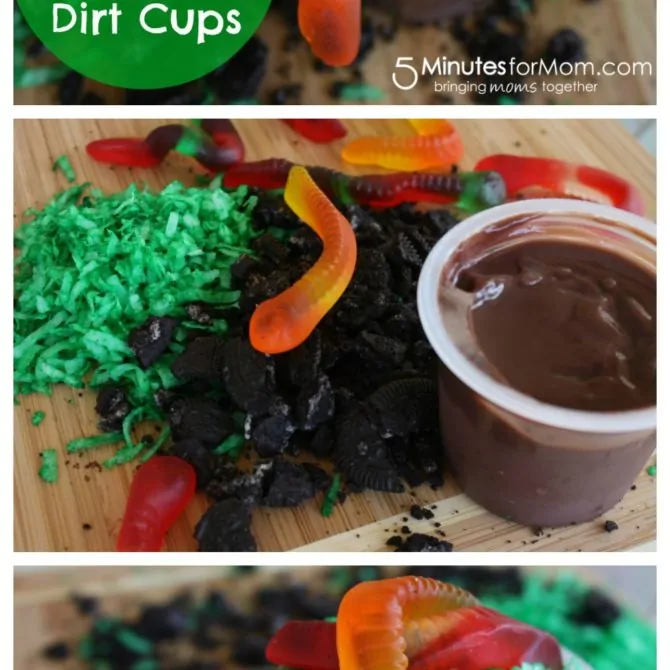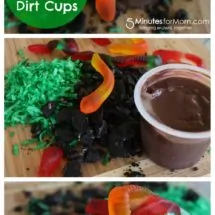 Ingredients
1 four-pack Jello chocolate pudding
10-12 Oreos
¼ sweetened shredded coconut
Green food coloring
Gummy worms
Instructions
In a small bowl, add a 2-3 drops of green coloring to shredded coconut. Mix until well coated and green. Set aside.

Add Oreos to a Ziploc bag and smash with mallet until crumbly. Add crumbles to chocolate pudding.

Top Oreo crumbles with green coconut. Add a one or two gummy worms to "grass", burying the tail into the Oreo "dirt".
What types of foods do you use to teach your children about conservation and Earth Day?

Share It
We'd love, love, love a tweet or a pin…
[Tweet "A fun way to use food to teach your kids about conservation – #EarthDay Dirt Cups @5minutesformom"]