This post may contain affiliate links. Read my disclosure policy here.
St. Patrick's Day is a fun celebration, and though we all enjoy doing crafts and making green treats with our little ones, this dessert is for the adults! Chocolate cake and Bailey's Irish Cream? I'm in! These little cupcakes are so delicious! Take them to your next adult party!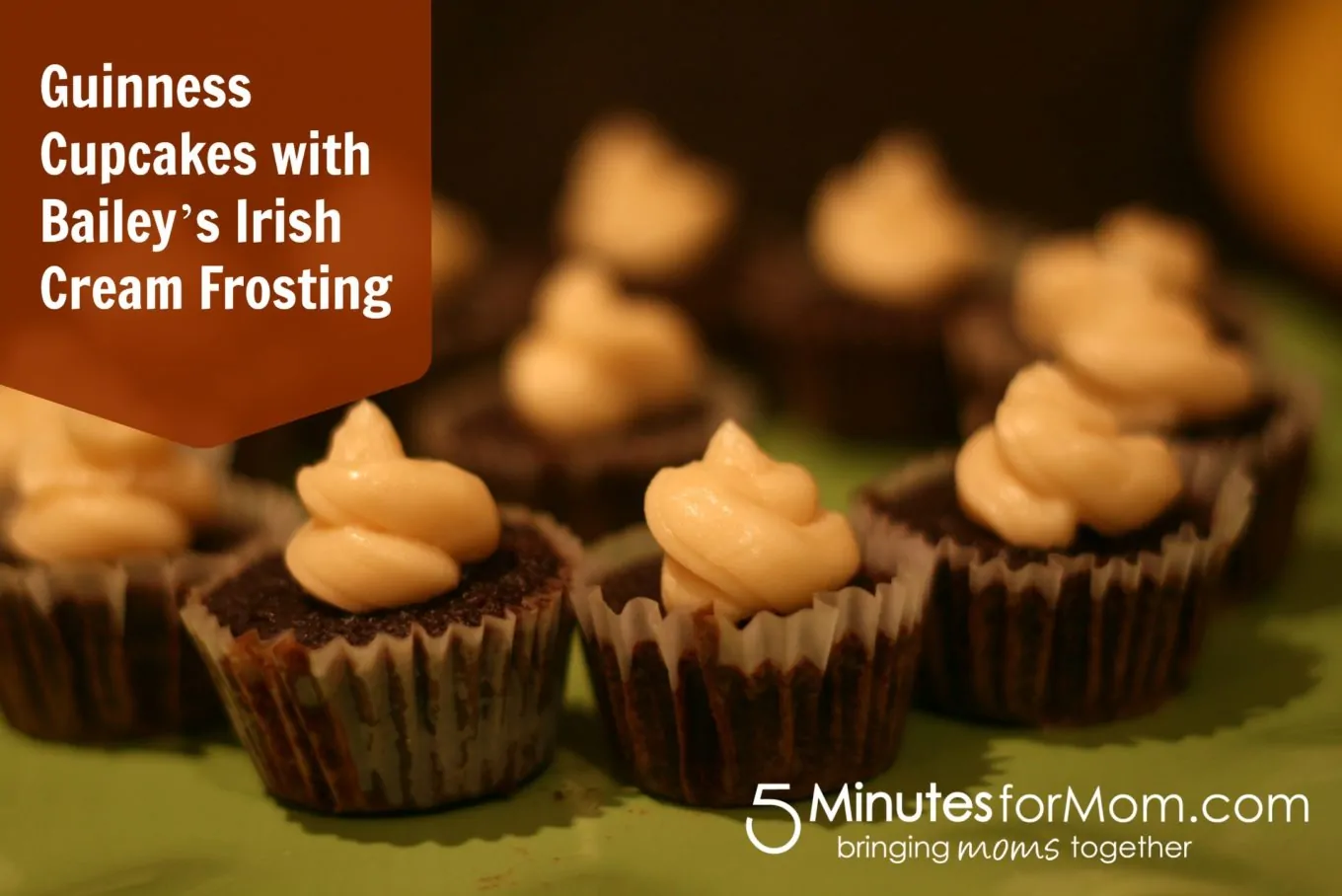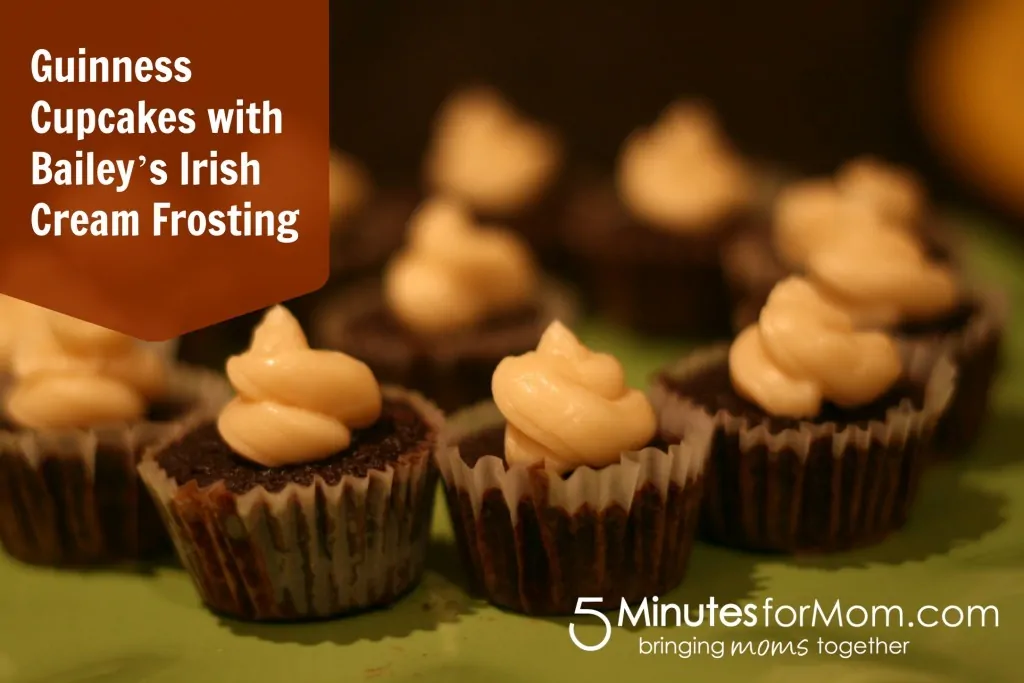 Makes 48 mini cupcakes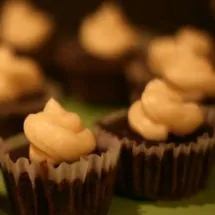 Ingredients
Ingredients for cupcakes
1 cup unsalted butter
1 cup Guinness stout
2/3 cup cocoa powder sifted
1 cup light brown sugar
2 cup all purpose flour
1 cup white sugar
2 eggs
¼ teaspoon baking soda
½ cup sour cream
Ingredients for the Frosting
½ cup unsalted butter
4 1/4 cups of powdered sugar
¼ teaspoon salt
1/3 cup Bailey's Irish Cream
¼ teaspoon vanilla extract
Instructions
Preheat oven to 325 degrees and fill 4 mini cupcake pans with liners.

Combine butter and stout in a medium saucepan until butter is melted.

Add cocoa powder and brown sugar, whisking until combined and mixture is smooth. Set aside.

In a new bowl, sift together baking soda and flour. Add salt and white sugar.

Combine the flour mixture with Guinness mixture and beat for one minute.

Add eggs and sour cream and beat another 2 minutes until blended well and smooth.

Divide among the 48 cupcake liners, filling almost to top. Bake for 14 minutes. Cool completely.

In a medium bowl, cream butter until smooth and fluffy. Add salt and slowly add powdered sugar. Add Bailey's, milk, and vanilla, and blend until smooth and creamy.

Fill baggie with frosting, pushing it all to one corner. Snip a small opening in corner of bag, and pipe onto cupcakes. You can also decorate with chocolate mint pieces, like Andes.
What kind of adult desserts are you fixing for St. Patrick's Day? Share your recipes with us!
Written by Kelly Stilwell. Kelly is a full time lifestyle blogger at Virtually Yours. Kelly writes about food, travel, and entertainment. She is also a travel agent, and shares weekly travel deals on her site.