This post may contain affiliate links. Read my disclosure policy here.
When you hear the name Sam Raimi, what do you think of? For me, the first thing that was always comes to my mind when I hear his name is Spiderman simply because my daughter's three favorite movies of all time are Spiderman, Spiderman 2, and Spiderman 3 — all directed by Sam Raimi. Sam has an amazing resume under his belt with shows like Xena Warrior Princess and Hercules, but now Sam will be known for his wonderful work on the new Oz the Great and Powerful movie.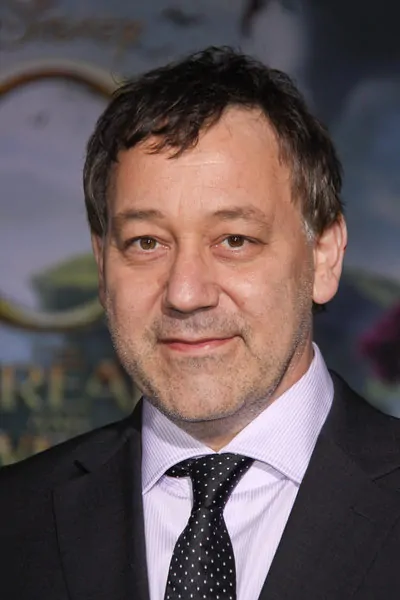 Photo credit: Glenn Harris
The original Wizard of Oz film is a classic that will live on for years to come. When I first heard that Mr. Raimi would be directing the new Oz film, in my mind I found myself thinking, I sure hope that this movie does not mess with the story line of the original Oz. I love old classic movies and sometimes, prequels and new renditions have not went over so well. After seeing the movie, I was excited because all through the movie, I kept saying —NOW I get it! (understanding from the original movie was finally making sense to me now). Mr. Sam Raimi did that for me with the direction of this movie. 
Sam is a great director and his movies and shows always leave me wanting more, so I was excited to get to talk to him about this movie.
Taking on directing a film that is the prequel to the original Wizard of Oz, Sam felt a sense of responsibility about making sure he did the film justice. "I did not want to take on such a role at first." he said. "After turning down reading the script, I finally read it, but not knowing that was what I was reading. I thought I was just reading a writing sample. By the time I was done, I was falling in love with the characters and the storyline. I knew I had to do it, because it left me feeling uplifted at the end. I wanted to pass that on to others."
I can honestly say that Mr. Raimi — you did a superb job and really brought to light the original Wizard of Oz for me like never before in this new movie, Oz the Great and Powerful.
Sam really wanted to make this a family film, so he tried to keep the scary and frightful out. There were many times that he said they had to go back and change the makeup because he felt it was too scary. He wanted the parents to feel like, "this might be too scary for the kids, maybe we should leave", and just about the time that the parents wanted to leave, the child would be begging to stay and see the movie.
When it came to choosing the main character for playing Oscar Diggs, Sam did not always have James in mind. In fact, some of his first choices were Johnny Depp and a couple of other actors. He had always had a relationship with James Franco (who played Harry Osborne in all three Spiderman movies) so when he heard that James was interested in the role, he sat down and looked at his personality and decided that he had all the qualities needed to play Oscar "Oz" Diggs.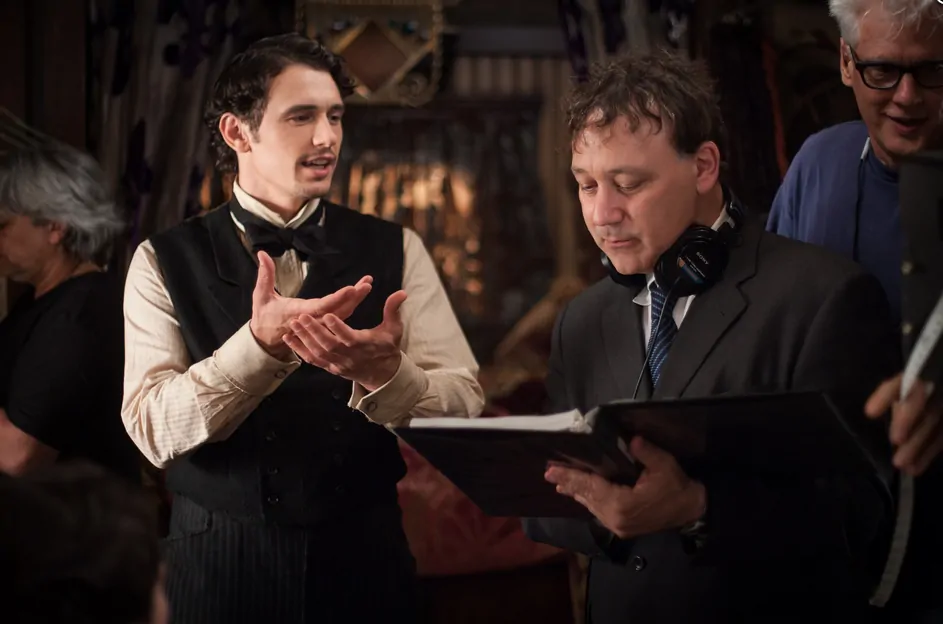 The character that Sam most loves and relates to is that of Oscar Diggs. He is a man who is looking to be a great man, who really has a choice or two to make in life–hard choices, which lead to some major life changes for him. Sam says that this character is one that he admires the most because of the courage he displays.
When Sam was choosing the actors and actresses for the characters, he really wanted to get to know the real person that was going to be playing each one. He said that people came in trying to act like someone they were not, and he really had to get past all of the niceties to really get to know the person to see if their personality was relatable to that of the character that they were trying out for. For example, someone with a nasty soul would not have been a good fit for Glinda — they really had to find someone who truly had a kind heart and good spirit.
Creating Oz for Sam and the other crew members was an enormous undertaking, but I must say that they did a fantastic job. The movie was so amazing that many of us asked Sam if we would be seeing a second Oz movie in the making? He said he would love to do it, but that is totally up to Disney, so we can help make that happen by going to see the movie on March 8th and then letting the folks at Disney know we want a #2!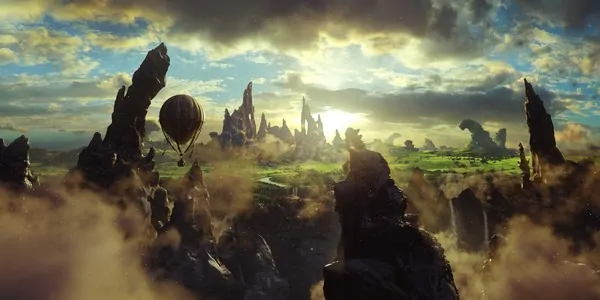 Oz the Great and Powerful is set to hit the theaters on March 8th. Even though I have seen it once, I have talked NON stop about the movie to all my family and friends so we have a huge group going on opening night. I could watch this movie every time it was on — it's that good 🙂
And Mr. Raimi — no need to worry! From a long time Oz fan, you did an outstanding job on directing this movie and choosing the actors and actresses. I am extremely pleased and impressed with the outcome and can't wait to see more from you!
"Like" OZ THE GREAT & POWERFUL on Facebook: http://www.facebook.com/ozthegreatandpowerful
"Follow" OZ THE GREAT & POWERFUL on Twitter: https://twitter.com/disneyozmovie
Visit the website: http://www.disney.com/thewizard
OZ THE GREAT AND POWERFUL lands in theaters on March 8th!
I was provided an all expenses paid trip by Disney for the #DisneyOzEvent Press Junket. All opinions listed are my own.