This post may contain affiliate links. Read my disclosure policy here.
Do you know someone with Epilepsy? Chances are there is someone in your sphere of influence affected by the disease, which afflicts over two million people in the United States and over 65 million people worldwide.
This chronic brain condition, characterized by recurring seizures, will strike 1 in every 26 Americans at some point in the their lifetime. Epilepsy presents untold challenges affecting many aspects of life, including relationships with family and friends, school, employment and leisure activities.
Though researchers have made strides in helping people deal with the symptoms, there is still no cure. To help find a cure, King.com (a global leader in casual social games) is partnering with actorGreg Grunberg (of Heroes fame) to help crush epilepsy by raising $2 million.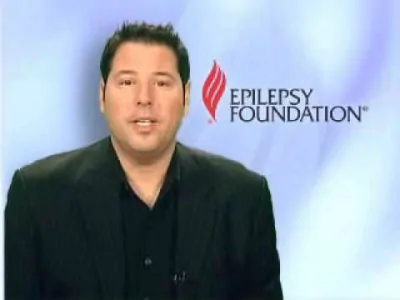 Grunberg understands the challenges that people with epilepsy face; his son Jake has lived with the struggles of epilepsy for over nine years now. Fighting the disease has become a cause very near and dear to the actor, who is the spokesperson for the Epilepsy Foundation of America.
Helping Greg and King.com reach their goal is child's play – all you have to do is play a game!
From now through the end of January 2013, King.com will donate $1 to the Epilepsy Foundation of America for every mobile download of their free hit game Candy Crush Saga.
Simply download the game to your iPad, iPhone, iPod Touch or Android mobile device using this link http://www.crushepilepsy.com and a dollar will go to help people with epilepsy. Important detail: The only way the charity gets a dollar is if the install comes through this link and the link must be accessed from a mobile device (Apple iOS or Android).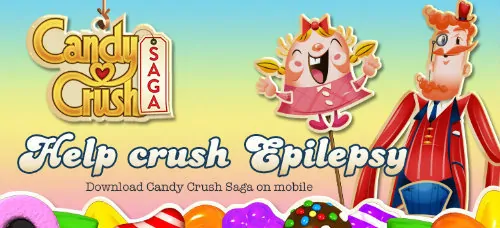 'Tis the season for giving, so while you finish up your holiday shopping, take two seconds to rest your feet and credit cards.  Download Candy Crush Saga (http://www.crushepilepsy.com) and play a game while you relax and regroup.  And share the link with your friends.  It'll be one of the easiest and most fun gifts you'll give all year and you will be helping a great cause.
Disclosure:  I was compensated for this promotional post for King.com and the www.crushepilepsy.com campaign.  All honest opinions in this post are my own.
Geri Chase is a contributing reviewer for 5 Minutes for Mom.  Geri is mom to 2 hilarious boys and wife to an insanely funny husband, all of whom like to remind her that the fact that she is a girl does not give her immunity from their testosterone induced humor. While she pretends not to be amused, she secretly laughs herself silly over their antics and frequently blogs about life and family friendly products over at I Am Boymom.