This post may contain affiliate links. Read my disclosure policy here.
Last week, I had the privilege of getting to speak to someone that I have admired much of my adult life. She has always been an inspiration to me both as a woman and a mother. She has a new movie out right now — The Christmas Angel. The lady I am talking about is none other than Della Reese.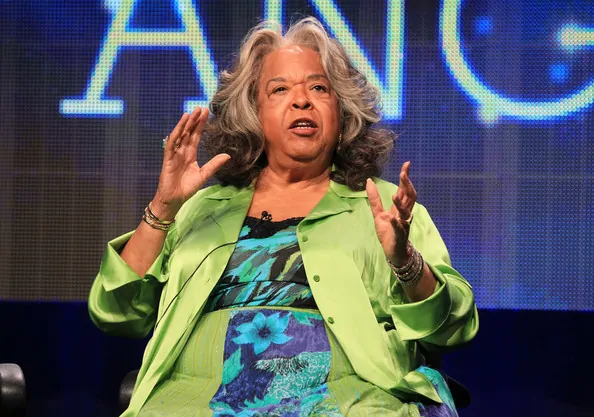 I was so excited to talk with her on the phone. I was nervous because I had so many personal questions I wanted to ask her, and yet I knew that I needed to stay on task and talk about her new movie. Thoughts ran through my head like —will she be nice in person like she seems on television?
The minute she and I were connected on the phone, it was like I was sitting at her home, chatting and laughing with her over a cup of coffee. She is one amazing woman!
We got to talk about her new movie — The Christmas Angel —which airs tonight on GMC TV at 7:00pm EST. We also talked about her long running tv show that I grew up on, Touched by An Angel, plus an older movie that I first saw her in that really set the tone for where she wanted to go with her acting career.
Interview with Della Reese
What made you want to act in this movie, The Christmas Angel? Was it the storyline or something more?
It was the storyline. It gave me an opportunity to be grumpy, remorseful, and to experience life. It also gave me a chance to create a relationship with Isabella.
What was the funniest thing you had happen to you during the filming of this movie?
Oh honey, there were a lot of funny things happen while we filmed this movie. It was just such a pleasant set. It was a great family set, and before coming to this movie, none of us had worked together before. However, by the end, we were a real family working together.
Did you have any personal spiritual experiences while filming this movie The Christmas Angel?
The whole filming experience was a spiritual experience for me. Each scene, each character, the whole movie itself is a very spiritual experience.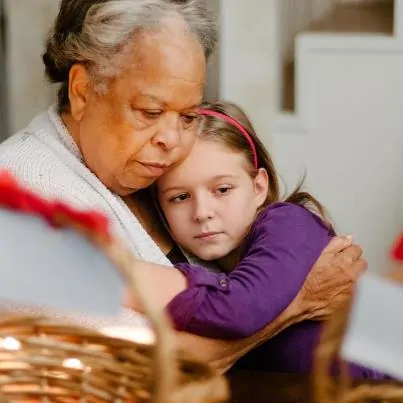 What is it about the holidays that makes you happy?
The giving. I am a giver at heart so giving to others just makes me oh so happy. Loving each other during this time. When I see others being loving towards one another — it just makes me very happy.
Do you have a favorite gospel song or hymn that you love to sing above all the others?
Well, to be honest — there are so many that I love, I just could not pick one. I write music from my personal experiences. When I have been through difficulties, I write. Most of those songs are my favorite, but no. I could not just pick one honey.
Do you have a favorite Christmas Memory?
Well, my momma scrubbed floors and my daddy was a steel worker when I was a little girl growing up. We didn't really have a Christmas. But one thing that momma would do for me every Christmas is always bake my favorite cake, make my favorite dinner on Christmas, and make me crocheted items. Those were special memories. When I was grown and began doing Christmas with my own kids, I would go overboard sometimes because of those experiences when I was little.
What is your most inspirational memory from your life?
I love moment to moment so I have many inspirational memories from my life. Just talking to you sweetie, is one of those moments. I did not know last week that I would be talking to you, so today is a memory that I will keep!
Being that you played on Touch By An Angel for all those years, did you have one episode above all the others that was your favorite?
I loved them all! Roma was and still is my adoptive daughter, and John, God rest his soul, was my sweet Angel boy. We were really a true knit family. We worked together closely for 7 years!
What was your favorite subject in school?
Music. I loved it more than anything in the world.
How difficult has it been to maintain your Christianity while working in the movie industry?
It has not been hard at all. God has given me certain roles in life. It is because of Him that I am able to do what I do, so it has not been hard at all to stay a Christian in this industry.
One of the first movies I ever saw you in was Harlem Nights. Your character in that movie was so harsh compared to how you are now. Did you ever regret doing that movie?
I thank God everyday for that role in Harlem Nights. I come from that kind of environment. That character that I played. I know that woman. I grew up with her living down the street from me. No honey, Harlem Nights stretched my ability to act. God used it to show me that I can play any part He chooses to bless with me. It gave me a chance to meet people and show them a different side of me. I will always be grateful for Harlem Nights
Thank you Ms. Reese for talking with me today. I cannot tell you what a wonderful and positive influence you have had on my life. Thank you again so much for all that you do and I hope you have a wonderful holiday season.
Bless you baby! and thank you so much for taking the time out of YOUR day today to talk with me. I have really enjoyed it and am blessed! You have a wonderful holiday season as well.
Be sure to watch The Christmas Angel tonight on GMC tv.