This post may contain affiliate links. Read my disclosure policy here.
We love when we can share stories like this. How inspiring little Noah is.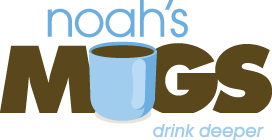 The idea is very simple. Buy a specially designed mug and all of the proceeds from the sale will go to someone in need of fresh drinking water. But what makes this seemingly simple concept so extraordinary is that the entire operation was developed and designed by a 7 year old boy with a very ambitious dream!
When Noah Hall heard about the plight of the children in Africa who have to walk, sometimes several miles, in order to retrieve clean, drinkable water, he became concerned. While most children his age would dismiss such a story, Noah, could not forget. And with determination far beyond his years, Noah decided to do something.
As told by his mother, Heather: When Noah was 6 years old, he heard about kids all over the world who had to walk miles to get drinking water which made them sick. Noah was disturbed by this news and, hoping that he could do something to make a difference, he talked with his dad, Mike, about everything he had heard. After Noah updated Mike on the poor drinking water situation, the conversation went back and forth like this:

"Dad, we have to do something about this!"

Mike replied,"Well, what do you suppose we should do?"

"We should sell coffee mugs because when people drink out of them, they think about drinking and
when you think about drinking stuff, you'll think about water. Then all of the money we make can go to help kids get water that doesn't make them sick."

"Well, what is going to make your mug different then every other mug out there?"

"Dad, our mugs are going to help people get clean water, and I'm going to make some really cool themes and drawings."

"Really?"

"Yea, I already thought of it all; I'll draw Castles, Wild Bears, and Flowers – 'cause girls like flowers."

"Noah, can you draw a wild bear?"

"Yeah, I'm a real good drawer. So can we do it, Dad?" Noah asked excitedly.

Mike answered his anxiously awaiting son, "Sure, I'd love to go into business with a 6 year old!"
And with that, Noah's Mugs was born. Each mug comes with a custom drawing from Noah using the above mentioned themes of castles, wild bears and flowers (and, I must say, the flowers do mesmerize my girly heart!). And the most precious benefit of purchasing one of Noah's Mugs? The peace and thrill of knowing that you have provided clean, drinkable water to one person for a lifetime!
By donating all the the proceeds from the mugs sold to organizations like Water Missions International, Noah Hall and his parents are ensuring that the money they raise is in the capable hands of people who are working to provide fresh water to all who are in need.
There are, of course, other ways to support little Noah and his big dream. You can become a fan of his Facebook Fan Page, promote Noah's Mugs on your own blog, Facebook page or Twitter account, or you could even throw a water party where you sell Noah's Mugs to friends and family. There are so many ways to help support this little boy's efforts.
But don't just take my word for it. Listen to Noah himself as he shows off one of his first Mugs. You will be struck by this adorable little boy with a big heart.
If you're like me, you drink coffee or tea on a daily basis (sometimes more than is probably recommended). What better way to enjoy your favorite hot beverage than out of a mug that was made by the hands of a child who isn't afraid to seize every opportunity to make this world a better place for all. For more information, visit Noah's Mugs.
After receiving an email from Noah's mom, about Noah's Mugs, we were so moved, that we felt we just had to share it with you as well.