This post may contain affiliate links. Read my disclosure policy here.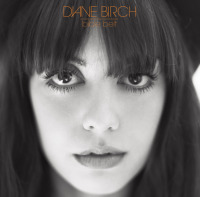 Singer-songwriter, Diane Birch is solidifying herself as a legitimate force in the music world these days. With the number 2 pop album on itunes, Diane has established herself as a worthy talent with serious staying power.
But there is more to Diane than music. Using her gifts, and the platform her music has created, Diane is raising awareness of, and giving back to, such charities as Autism Speaks, SOS Children's Villages, March of Dimes, Susan G. Koman For the Cure, Keep a Child Alive, and Share Our Strength.
For two weeks, Diane Birch is running a campaign called Discover and Donate. It only takes a moment and a few dollars and you have the potential to not only change a life forever, but also to win a private concert for you and your friends by Diane Birch herself!
Diane's site and click on the Discover and Donate tab. You decide which charity you would like to support and choose the widget that you would like to display on your blog or social networking site. After you purchase Diane's new album, Bible Belt, one dollar will be donated to the charity you chose.
So how does it work? Simply visit
But it doesn't stop there. For every person who clicks on your widget and purchases Diane's album, another dollar will be contributed to the charity you chose in your name. At the end of the campaign, the person with the most donations will win the private concert.
More about Diane Birch: Singer-songwriter Diane Birch has already captured the hearts of everyone from Rolling Stone to David Letterman and her recent iTunes Single of the Week called "Rise Up" was downloaded over 500,000 times. Her debut album, Bible Belt, was released on June 2. Diane kicked off her touring at the South-by-Southwest conference this past March and she'll be hitting the road presenting her piano-playing virtuosity and easy-going soul all summer long.

Diane's upbringing exposed her to a variety of locations and cultures around the globe. She had the chance to see people who are experiencing the best of life but also those in need. Now, with her debut album being released, Diane wants to give something back. For Discover & Donate, Diane personally chose SOS Children of Zimbabwe as one the charities.

"Having spent many years in Zimbabwe as a child and much time there since, I have a very deep love for the land and its people. I feel a moral responsibility to try to help ensure that the youth community are provided with the tools and support they need for a bright future." Diane added.

Besides SOS Children's Villages">SOS Children's Villages, you can choose a widget that supports Autism Speaks, March of Dimes, Keep A Child Alive, Share Our Strength or Susan G. Komen for the Cure.
Music is a unified language. It brings people together in powerful ways. The Discover and Donate campaign uses the power of music to unite us by giving to those in need. By participating in this campaign, you have the ability to make a difference in the lives of those who are looking for hope. So what are you waiting for? Download Diane's album, Bible Belt, and start giving back today.