This post may contain affiliate links. Read my disclosure policy here.
If you visit my website anytime soon, you will see that I do a lot of cooking and baking. It's just a passion that I have fallen in love with and it is a really good way to spend time chatting with my kids (when I can get them to help me.) However, there are days that I don't want to spend 2 or 3 hours in the kitchen cooking. I just want to be outside working in the yard, or reading a book, or anything that doesn't involve working in the kitchen or food.
I recently read some tips over at the Ready, Set, Eat website on quick tips and tricks you can do to save time in the kitchen. I love their ideas like keeping a stocked pantry, cooking more food, cleaning up as you go, and more — but I have a few of my own tips and tricks that I use to make dinner time go a little faster.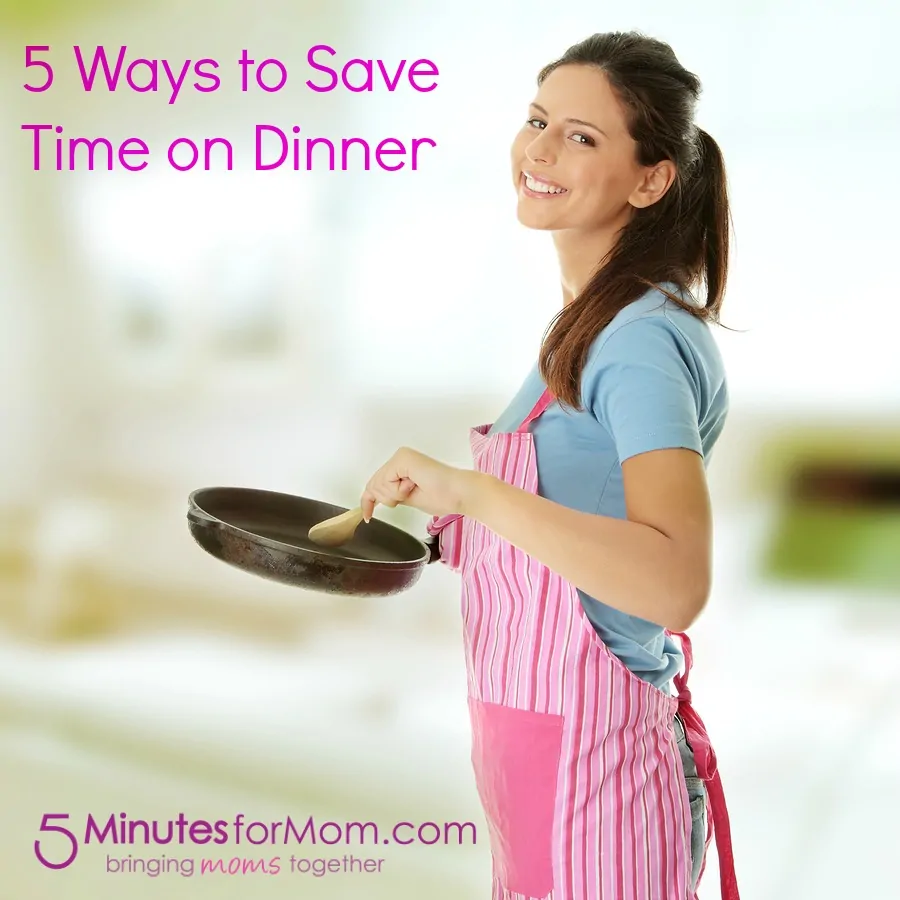 Menu Planning: I cannot stress enough how important it is for menu planning. Not only does this cut down on the time for prepping, but it also helps on those days you feel like you just cannot get anything done. The past week, this has been my lifesaver as I have not felt that great, but my teenage daughter has pitched in and cooked most of our meals. She can look at the menu, see what we are having and then look my recipes up to get started. Menu planning is a super-duper time saver. No more worrying about what you are having for dinner!

Use Your Microwave: Microwaves can be total time savers, especially when it comes to dinner time! When you are stocking your pantry with veggies, be sure and purchase some of those steamed pack of frozen veggies — the ones that take like 90 seconds in the microwave. They taste fabulous and allow you to have a vegetable on the table in under 3 minutes. You can also fix items like baked potatoes (4 minutes versus 45 minutes in the oven), hardboiled eggs, and even boil chicken (this literally takes about 10 minutes versus an hour on the stove.) Use your appliances to their full potential!

Make Your Dessert Earlier in the Day: If you are having dessert with dinner that evening, try fixing your dessert earlier in the day. This has saved me so much time in the kitchen. By fixing dessert earlier in the day, I am able to focus solely on the dinner menu which doesn't take long at all.

Keep a Recipe Book Handy of All Your Favorite Recipes: I read tons of blogs and cookbooks. Once I try out a recipe and it becomes a family favorite, I create a typed up recipe and place it in a 3-ring binder labeled "Family Favorite Recipes" and keep it handy for menu planning, or when I need a tried and true go-to recipe.

When In a Crunch, Always Go Simple: Dinnertime does not have to be elaborate. It can be as simple as Chicken Tacos with rice and chips and salsa. This meal really only takes a mere 10-15 minutes to prepare and my family loves it.
Don't stress yourself out over dinnertime. Find meals that work for your family and always, always, enjoy yourself in the kitchen!
Here is a delicious and quick meal you will want to fix straight from the Ready, Set, Eat website.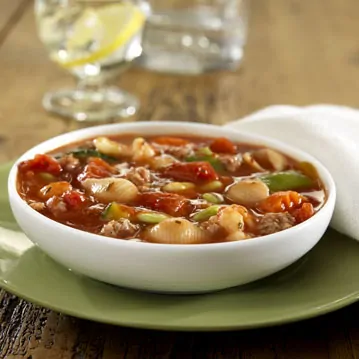 Doesn't it look so yummy and delicious? Click on over to the site to get this recipe and more like it. Dinner in under 30 minutes!
What tips do you have for cutting down time in the kitchen?
This post is part of a promotional campaign with Ready, Set, Eat. All opinions listed are our own.