This post may contain affiliate links. Read my disclosure policy here.
Summer is right around the corner, which in my house means the kids will be out of school.  Leaving an even bigger mess than we already have all over the house.  Having 3 boys I can not seem to keep up on a regular day, never mind when they are home day in and day out.  I am so ready to get organized around the house, but am never quite sure where to start.
Sound familiar to anyone else?
BrylaneHome has the perfect solution with a collection of storage and organizing products that are decorative, practical, and even better, affordable for those living on a budget.

Here are some of the highlights: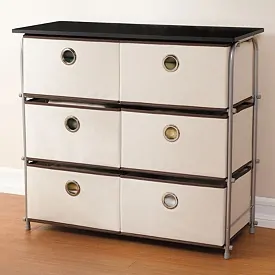 Storage Wardrobe with Shelves – Creates instant closet space for you anywhere with this portable, durable steel unit, featuring five 16″ shelves and garment hanging rack.  I think this one is my favorite already.
50 Pair Floor Shoe Rack – Summer sandals, winter boots, party pumps – store dozens of pairs, in or out of their boxes, in a compact Shoe Rack.  OK I admit I don't have nearly this many shoes…kids included… but I definitely have some girlfriends who do!
Purse Organizer – No more dented, dusty handbags.  I hate that! Store them instead in a handbag organizer designed to fit standard closet shelves.  Loving this!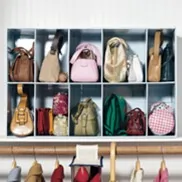 Plus Size Living Shoes-Under™ – This one is a BrylaneHome Exclusive! Space-saving drawer conveniently fits under the bed. Sectioned divider holds 8 pairs of shoes, up to size 13.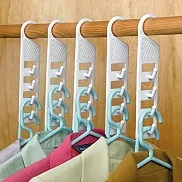 Space-Saver Hangers – Hang 4 garments in the space of 1 on a Cedar-Scented Space-Saver Hanger. Minimizes wrinkles and un-packs jammed closets.  This I could use in ALL of the closets in my house.  We never seem to have enough room!
Look around your home.  I have a feeling you are going to find you need a few of these items.  I know I do.  The best part about BrylaneHome is that you can order from their website 24 hours a day, seven days a week.  You can also follow up with BylaneHome on Facebook and Twitter.