This post may contain affiliate links. Read my disclosure policy here.
Around here, winter is definitely in full swing. We have unbearable temperatures sometimes and when it gets like that, it is just way too cold to go outside and play. So what is a homeschooling momma to do? Crafts, of course! Some of our most favorite memories come from those times that we were stuck in the house during winter. After a long day of schooling, we would pull out our craft box and supplies and get busy making something fun and entertaining.
Just recently, we were introduced to Hygloss Products — craft supplies for home, school, church, and more!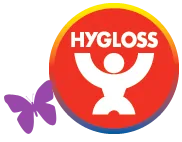 The thing that I love about Hygloss Products is that the kits are very kid friendly. An adult is really not needed for most of them. Each kit comes with everything you need to create your craft including instructions to make sure you are doing it correctly.
Since we homeschool, I asked if we could review certain kits that would go along with what we are studying at the moment. We received a Soloar System craft module kit to put together.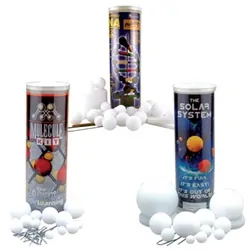 The Science kits are very sturdy materials and are very easy to put together. Both of my teenagers are looking forward to this one.
Another kit that we were sent to try out and review is their Dazzling Dough Language and Numeracy Kits.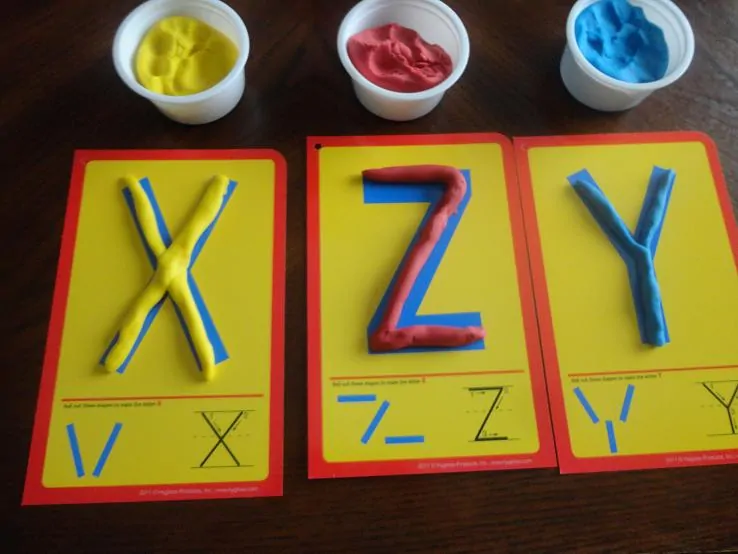 The smaller kids in our homeschool group loved playing with the alphabet and number sets. You can never go wrong with playdough! As they are playing and creating, they are also learning which is something else that I love about Hygloss.
Hygloss makes it so easy for your kids to have hours of enjoyment while still finding a way to incorporate learning into the process. Their products are top notch and I look forward to learning more about them and all that Hygloss has to offer.
About Hygloss Products
From common to hard-to-find products, Hygloss Products provide you with all the crafts supplies you'll need to ignite that creative spark in children and adults.

Hygloss has been inspiring young minds for nearly six decades. Since 1950, Hygloss has flourished thanks to our loyal customers. We understand that we are not simply selling arts and crafts supplies but we are also building futures and nourishing minds. We take our role seriously. That's why Hygloss is dedicated to making each purchase simple and efficient.

Because children's minds are always expanding, our product line is constantly growing too. All of our products are of the highest quality and boast clear and easy packaging for quick identification. We offer a satisfaction money back guarantee because we're not happy until you are happy. Let your kids feel special with our unique supplies and exclusive crafts products.

From bulk orders to specialty items, Hygloss will accommodate your individual needs. Courteous and helpful customer service is all part of our company's commitment to quality.

Teachers, parents and retailers alike see the creative potential of our craft supplies. Let us help you plant the seeds, and then sit back to watch young minds grow and blossom.
Hygloss is for everyone
Hygloss products are for you if you are a
teacher
homeschooler
parent
crafter
reseller
Want to learn more about Hygloss? Be sure and check out their website and the 2012 catalog for some really interesting and fun craft products.
Closer to Valentine's Day we will be holding a Craftastic Giveaway with some of the best craft kits that Hygloss has to offer! Be sure and keep checking back for more information on that.
Disclosure: This post is part of a promotional campaign with Hygloss Products.