This post may contain affiliate links. Read my disclosure policy here.
12 month old Olivia has ten teeth. TEN!
Along with her horrible habit of putting every single thing she touches in her mouth, (like dead flies,) she has another habit of BITING my shoulder.
It isn't just gnawing on me with sore gums. No, my little angel CHOMPS down on me. HARD.
And if you think a little one year old couldn't possibly do too much damage – here is some photographic evidence: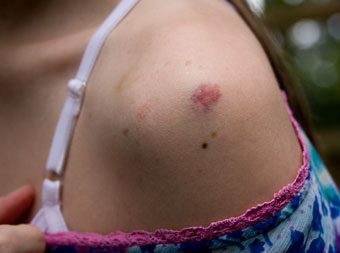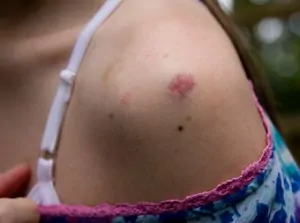 Yes – teething hurts Moms too!