This post may contain affiliate links. Read my disclosure policy here.
Life sure has changed — especially in the skies!
Sony Pictures TV is taking audiences back to the 1960s, when air travel was glamorous, stewardesses were all young and beautiful, and pilots were notorious.


While I was at BlogHer last month, I had the opportunity to attend a Sony Pictures TV dinner. It was a fabulous night with some of my favorite bloggers and a preview of the new show Pan Am that premieres on Sunday, September 25 at 10 pm ET/PT on ABC.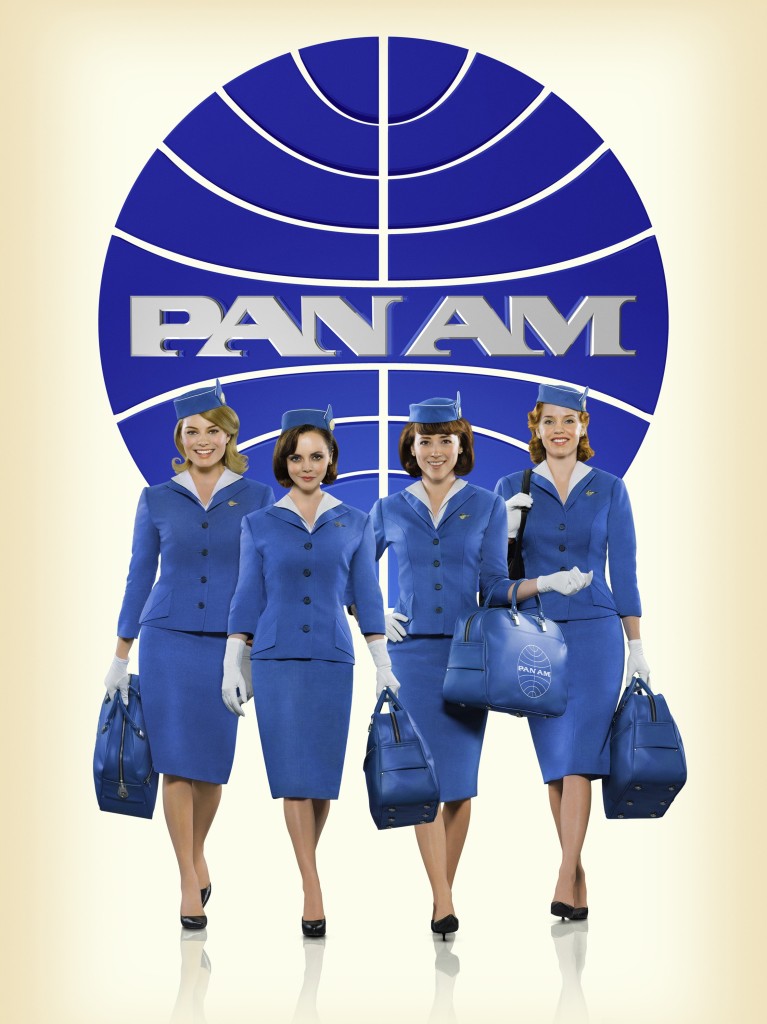 Pan Am series synopsis

Passion, adventure and espionage… They do it all – and they do it at 30,000 feet. The style of the 1960s, the energy and excitement of the Jet Age and a drama full of sexy entanglements deliciously mesh in a thrilling and highly original new series, "Pan Am."

In this modern world, air travel represents the height of luxury, and Pan Am is the biggest name in the business. The planes are sleek and glamorous, the pilots are rock stars, and the stewardesses are the most desirable women in the world. Not only are these flyboys and girls young and good looking, but to represent Pan Am they also have to be educated, cultured and refined. They're trained to handle everything from in-air emergencies to unwanted advances – all without rumpling their pristine uniforms or mussing their hair.

These pre-feminist women form a powerful sisterhood, as they enjoy the rare opportunity to travel outside the country — something most women in this age can only aspire to – and one of the few career options that offers them empowerment and respect.
Pan Am won't be every one's cup of tea, but for those viewers who want to "fly" back to the '60s, along with some sexy plot lines and stewardesses who double as spies, then this show will be a fun get-away.
Written by Janice Croze, co-founder of 5 Minutes for Mom.
Wanna chat? Find me at: @5minutesformom, @janicecroze and Facebook.com/5minutesformom.
Pan Am photo ©2011 CPT Holdings, Inc. All Rights Reserved.