This post may contain affiliate links. Read my disclosure policy here.
Always a sight in red with black polka dots, Lulu, also known as Ladybug Girl, has been delighting young readers for the last three years in picture books and board books. Over on 5 Minutes for Books today, we're happy to bring you a review of two of her recent picture book adventures, Ladybug Girl at the Beach and Ladybug Girl and the Bug Squad.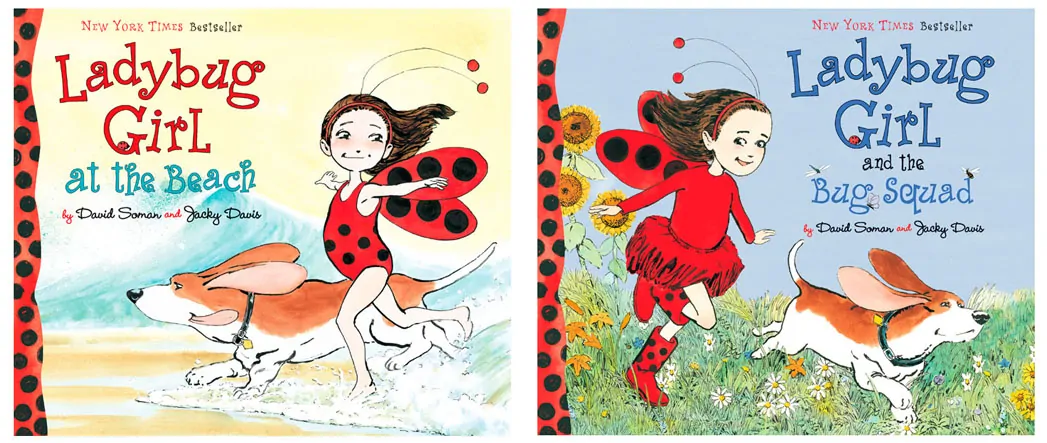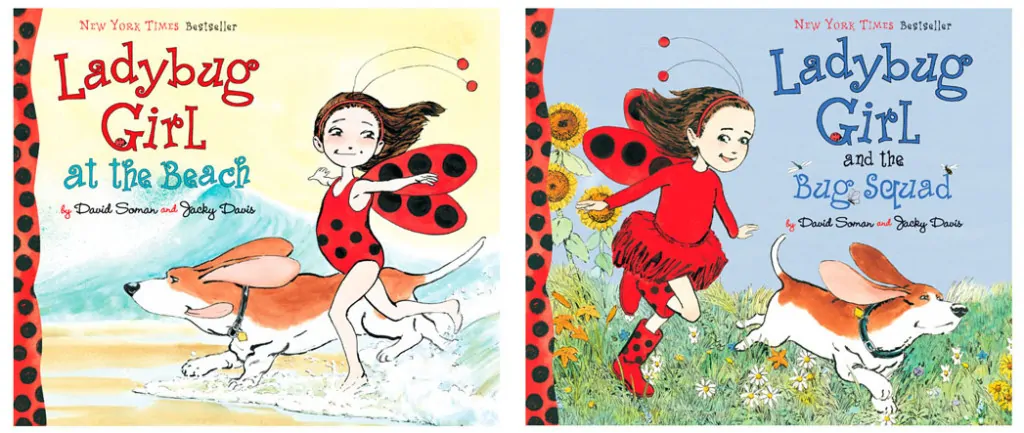 You can read Lauren's review to get her impression of these two stories, and I'd like to add my own praise to hers. My two youngest children, aged 3 and 5, are huge fans of Ladybug Girl, and have been since we borrowed the first picture book from the library a couple years ago. You can see this character's spirit from the cover images above, and I think that's what is most appealing to young kids about these books. Lulu is a regular little kid, just like them, whose experiences mirror their own- whether it's about a first trip to the beach, with its overwhelming size that can initially worry a small child, or it's about figuring out how to be a good friend during a playdate. These gentle stories are realistic and reassuring for children, and it's easy to love Lulu in every story.
For even more adventures, check out Ladybug Girl online. Try the Bug Squad Rock Painter game, or the "Ladybug Girl is Definitely not LITTLE game" for fun art and action games. For offline activities, print out one of the fifteen Ladybug Girl activity and color pages, and your kids can give Lulu their own look.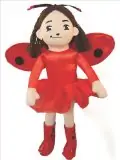 Giveaway time! Two lucky readers will win copies of Ladybug Girl at the Beach and Ladybug Girl and the Bug Squad, as well as Lulu herself in doll form! Please leave a comment here to be entered, open to U.S. and Canada residents. We'll announce our winners here on 9/4.
The winner of the NIV Bible is #51 Kristin.
Dawn and her children share a love for books, and picture books line many, many shelves in their small home. They also get special attention on her blog, my thoughts exactly, each week in the series friday's five.